No relationship is perfect – every couple experiences rough patches at one point or another. Whether you're going through a short-term crisis or you think there are deeper, underlying issues in your relationship, you might find couples counseling helpful for you and your significant other.
In this article, we've looked at how to find the right couples counselor, near you or online, and explained how couples counseling works in practice.
Want to skip right to the suggestions for couples therapists? Here are our 2 recommended therapy solutions:
Couples counseling near me
In this part of the article, we've looked at two places you can find a licensed, experienced couples counselor, who can help mend and improve your relationship.
Tailored for individuals and couples navigating relationship or marital issues – ReGain is your online relationship therapy solution. Starting at $60/week, you can schedule one weekly live session and message your therapist anytime. Start your path to healthier connections with ReGain – fill out their online assessment form.
ReGain is an online therapy platform that specializes in couples and relationship counseling. All therapists on this website are licensed relationship therapy specialists, with a minimum of three years and a thousand hours of clinical experience.
A ReGain subscription includes one therapy session per week, which lasts from 30 to 45 minutes, and can be attended over a video or phone call. In this subscription plan, you also get access to a text messaging system, which you and your partner can use to exchange thoughts and feelings with your counselor in between sessions.
To sign up to ReGain, you fill in a questionnaire, and answer a few questions about who you are and why you're looking for therapy. Immediately, you can choose whether you are looking for individual or couples therapy, meaning you can decide whether you want to invite your partner to join you in counseling to begin with. If you want to invite your partner later on, you can also do this by clicking "Invite partner", and they will receive a link to join ReGain.
Further into the signup process, you will be asked questions about your relationship status, whether you're living with your partner, what led you to consider therapy, and what you are looking for from counseling. There's also the option of stating specifically what you're looking for in a mental health professional, such as their background, gender, or religion.
Once you've completed the questionnaire, ReGain will match you with a couples counselor best suited for your needs. If you're not completely satisfied with your counselor, you can switch at any time.
At this point, you and your partner can join in the weekly therapy sessions on your own devices, and also participate in a group chat with your counselor.
Explore Family Marriage Counseling, your destination for locating therapists in your US area who specialize in family and marriage counseling. Whether you're seeking guidance for your relationship or family dynamics, this directory simplifies your search. Additionally, Family Marriage Counseling provides a valuable public forum where you can access marriage advice and support.
Family and Marriage Counseling offers a nationwide directory that can help you find a nearby couples counselor in the United States.
On the first page, you can select your state and your city, and the platform will then list therapists near your location. There are hundreds of licensed marriage and family counselors listed in this directory, who can help with many different types of relationship issues.
After typing in your location, you can see the therapists' name, address, phone number, and link to their website, if they have one. There's also a short statement written where therapists explain the field they're interested in, and the issues they can offer help with.
In addition to serving as an online directory, this site offers a wide variety of resources on the subject of mental health, relationships, and marriage. You can also find books and articles on the subjects of love, relationships, and relationship issues, which can serve as a type of self-help for you and your partner.
Just remember, it can take a bit of effort to find the right counselor when using this platform. You're not matched with a mental health professional automatically, like you are on ReGain.
What is couples counseling?
Every couple goes through rough periods sometimes, usually during highly stressful periods or big transitions in the relationship. Finding the right couples counselor can help you and your partner mend your relationship, and strengthen your bond.
Couples counseling is a type of counseling that focuses on the dynamics between partners. It aims to address their issues, such as conflicts and disagreements, and improve the overall health of the relationship.
Couples counseling teaches you a range of different techniques, such as communication strategies, problem-solving skills, and reflective and active listening, and teaches couples how to use these techniques in their relationship.
The goal of relationship counseling is to help couples find more productive, healthier ways to resolve conflicts, learn better communication strategies, and become more responsive to each other's needs.
Some of the common problems couples counseling can help with include:
Communication issues
Emotional issues, such as anger and resentment
Conflict resolution
Addiction or substance abuse
Intimacy issues and sexual difficulties 
Dealing with infidelity
Dealing with transitioning familial roles
Infertility issues
The stress of daily life, such as from work and raising children
Some couples look for counseling to help them through a rough period, while some look to unravel deeper, underlying issues in their relationship. Couples counseling can help mend broken relationships, although this isn't always easy to do.
However, not all couples who attend couples counseling have relationship issues. Some couples attend counseling to learn better ways to communicate, such as better listening skills, and to discover how to resolve problems more proactively, before they escalate into conflict.
If you and your partner decide to split up or divorce, couples counseling can help make the breakup more peaceful and less toxic.
Online vs. face-to-face marriage counseling
In the busy world we live in, finding and attending therapy can be challenging, even more so if you're seeking counseling as a couple. Couples sometimes have trouble fitting therapy into their schedules, which is something online counseling can help with.
Online therapy offers a lot of convenience for many couples. By attending counseling online, you can reduce the amount of time you'll spend traveling to counseling, and book in your counseling sessions at a time that's most suitable for you and your partner. Also, if you're on a business trip or vacation, you can still attend counseling sessions when getting help online, if you want to.
Furthermore, attending therapy from your own home can sometimes be much more comfortable. Some people feel more relaxed talking about their issues from a familiar location, instead of going to a counselor's office.
On the other hand, there are some downsides of online therapy, such as the possibility of a bad internet connection and other technical issues making for a poor-quality counseling experience.
There's also the issue of the extent to which you will form a client-therapist connection online. Some couples say that getting counseling over a video call greatly impaired their therapy experience, while others had no issues with it, and were able to form a strong connection with their online relationship counselor.
However, research shows that online therapy can be just as effective as face-to-face therapy, meaning that when choosing a therapy mode, the most important thing to consider is your personal preference, and the type of therapy that you and your partner would be most comfortable with.
Online vs. face-to-face therapy price comparison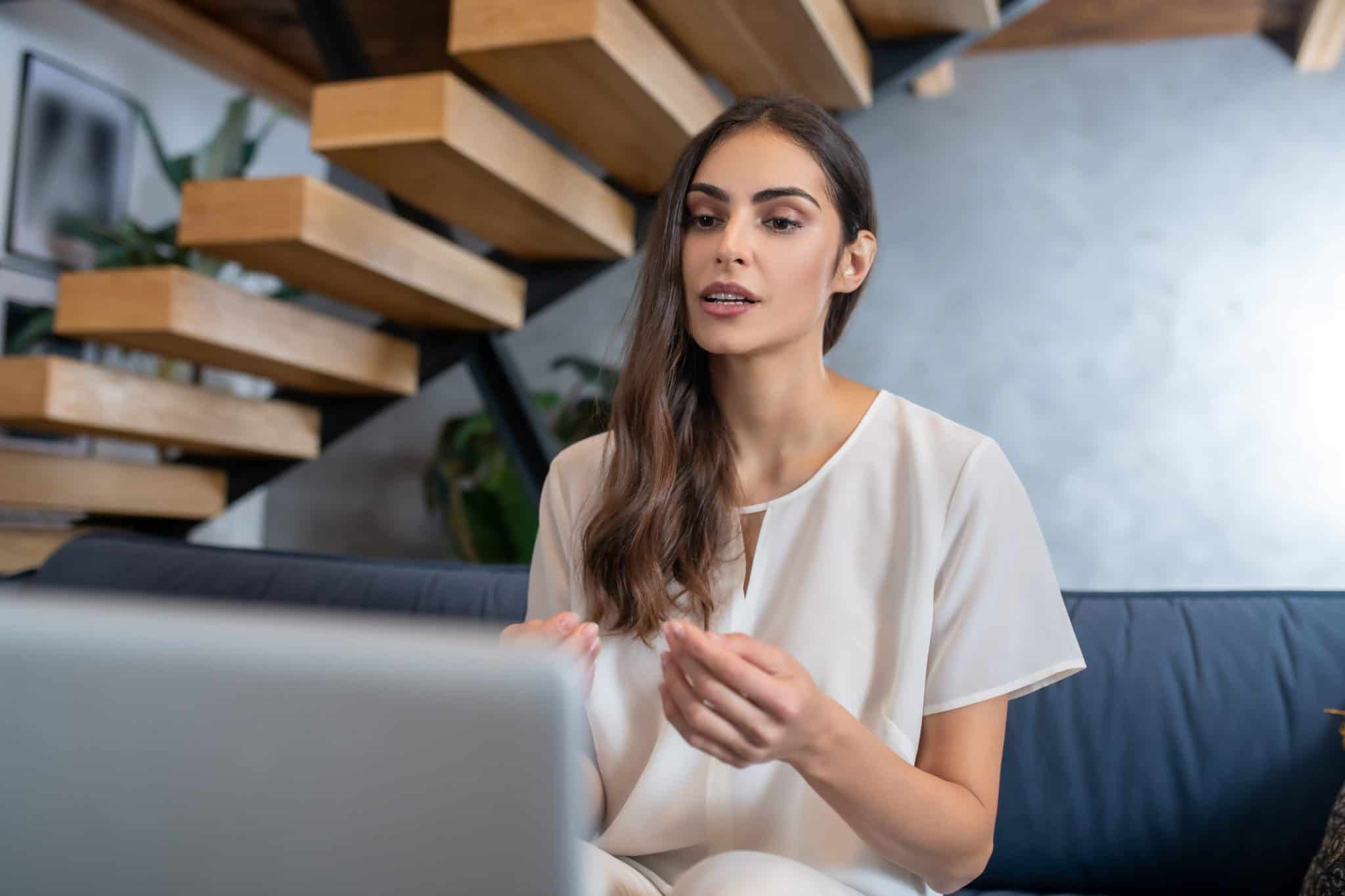 The price of couples counseling varies based on your location and the type of therapist you're looking for, but it usually ranges from $100 to $200 per session in the US, with some therapies costing well over $250 per session. Couples counseling can be particularly expensive, because many face-to-face counselors charge more when more than one person attends counseling sessions.
Considering you'll typically attend relationship counseling once a week, this means the cost can vary from $400 to $1000 on a monthly basis.
Unfortunately, couples counseling, including marriage counseling, is not usually covered by insurance. This is because the need for couples counseling isn't typically a medical issue. In order to have relationship therapy covered by insurance, typically at least one partner needs to be diagnosed with a mental health disorder.
When it comes to couples counseling, online counseling can be significantly cheaper. For example, a ReGain subscription costs from $240 to $360 per month, depending on your location and the type of therapy you're looking for.
Even though online therapy platforms usually aren't covered by insurance, they can help you save money through their financial aid options. When you join ReGain, if you're a student, a veteran, unemployed, or a low-income earner, you can apply for financial aid and get access to counseling for a lower monthly price.
When searching for an affordable face-to-face relationship counselor, look for a professional who offers sliding-scale fee options, which means the price of counseling is based on what you can afford to pay. You may be required to show proof of income in order to access these reduced rates.
Certifications to look for
Couples counselors are trained professionals on the subjects of family, marriage, and relationship dynamics. In order to become certified, they need to have an undergraduate degree in psychology, mental health, or sociology, as well as a master's degree in a related field.
To obtain a license, all counselors need to have at least two years of supervised clinical experience and they need to pass a state exam. Licensed couples counselors can be:
Licensed Family and Marriage Therapists (LMFTs)
Licensed Professional Counselors (LPCs)
Licensed Clinical Social Workers (LCSWs)
Licensed psychologists
Couples counseling techniques
In this part of the article, we've looked at different treatment methods and techniques used by couples counselors to help improve your relationship.
Reflective listening 
If you and your partner need to work on your communication skills, your counselor may help you with reflective listening. This type of counseling allows partners to talk to each other freely in a safe environment, without judgment.
Each partner is given enough time to express their thoughts and emotions, while the other learns how to listen actively and reflectively.
By using "I" instead of "you" statements, reflecting on what the other person shares, and adjusting your nonverbal communication signs, you and your partner can start having healthier, more productive conversations.
For example, instead of blaming your partner, you could start a discussion by explaining how their behavior made you feel. Reflective listening also teaches you how to let your partner know you're listening to them when they're talking to you.
Emotion-focused therapy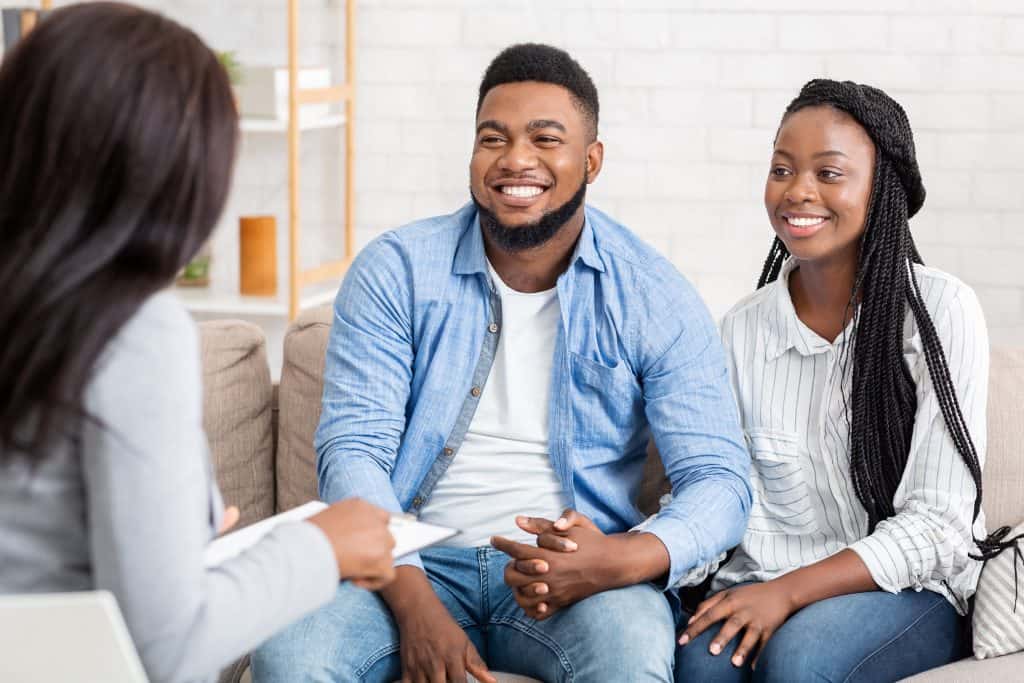 Emotion-focused therapy has been proven as one of the most effective treatments for couples facing relationship issues. This is an evidence-based intervention that includes three steps: de-escalation, restructuring, and consolidation.
De-escalation – in this stage, couples try to identify negative interaction patterns which prevent them from having constructive arguments. Some of these patterns include silent treatment, stonewalling, or a refusal to listen.
Restructuring – this stage aims to change these negative interaction patterns into more productive, healthier conversation techniques. Couples learn how to share emotions and become more responsive to their partners' needs.
Consolidation – the last stage of emotion-focused therapy teaches couples new communication strategies and interaction skills in order to prevent the possible relapse into unhealthy, unproductive behaviors.
Solution-focused therapy 
Solution-focused therapy works best for couples who are going through a short-term crisis or have a specific relationship issue that they aren't sure how to tackle.
More often than not, instead of directly addressing relationship issues, couples tend to dwell on these problems. This therapeutic technique helps couples find a common relationship goal and create a solution that helps them achieve it, with guidance from a counselor.
The Gottman Method 
The Gottman Method is a research-based relationship intervention that aims to resolve conflict within relationships, while simultaneously increasing intimacy and affection.
This method defines four destructive behavioral patterns in each relationship – criticism, defensiveness, contempt, and stonewalling – these are called the "Four Horsemen of Apocalypse". These unproductive behaviors contribute to conflict and prevent couples from openly discussing their issues.
The Gottman Method replaces unproductive behavioral patterns with positive interactions, and helps couples define shared goals, develop stronger bonds, and learn strategies to tackle their issues more productively.
Conclusion
Every relationship has its ups and downs. If you're going through a short-term crisis, experiencing deeper issues, or are even thinking about divorce, couples counseling might be able to help you get on the right path.
If you're still not sure how to find the right couples counselor, leave us a message below and we'll get back to you.