Infidelity is a prevalent cause of relationship breakdowns, and can have a profound impact on everyone involved.
If you've been cheated on and broken up, infidelity counseling can help you to overcome the emotional trauma you've been through.
And if you and your partner are willing to work on your relationship, infidelity counseling can help you understand the underlying causes of infidelity, cope with the emotional turmoil, and learn to communicate in a more constructive way.
In this article, we have discussed various options for finding an infidelity counselor, both locally and online. We've also provided an overview of how infidelity counseling is typically conducted.
Want to skip right to the suggestions for infidelity therapists? Here are our 2 recommended therapy solutions:
Family Marriage Counseling Directory
Infidelity counseling near me
In this part of the article, we've looked at online and in-person options for infidelity counseling.
Tailored for individuals and couples navigating relationship or marital issues – ReGain is your online relationship therapy solution. Starting at $60/week, you can schedule one weekly live session and message your therapist anytime. Start your path to healthier connections with ReGain – fill out their online assessment form.
Note: We collaborate with top-tier mental health companies and receive compensation for marketing efforts on behalf of ReGain.
ReGain is an online therapy platform that focuses on providing relationship counseling. The site only employs licensed therapists with a minimum of three years and one thousand hours of clinical experience in couples counseling.
After joining ReGain, you receive one therapy session per week, which can be conducted over a video call, phone call, or using live chat. Additionally, the plan includes the ability to message your counselor at any time in between sessions.
To start using ReGain, you fill out a questionnaire and select whether you are looking for individual or couples therapy.
If you are a couple trying to overcome infidelity, rather than someone looking to overcome the pain of your partner cheating on you, you can always join ReGain by yourself, and invite your partner later on if desired. They can join video calls on their own device, to help make the process seamless.
If you're not looking to work on your relationship, ReGain also offers individual infidelity counseling, which can help you to overcome the trauma you have been through, and gain closure.
The questionnaire also allows you to specify your preferences in a therapist, based on factors such as background, gender, and religion.
ReGain will then match you with the therapist best suited to your needs – for example, a counselor with experience helping couples to overcome infidelity. You can easily switch counselors at a later date if you'd like.
2. Family Marriage Counseling Directory
Explore Family Marriage Counseling, your destination for locating therapists in your US area who specialize in family and marriage counseling. Whether you're seeking guidance for your relationship or family dynamics, this directory simplifies your search. Additionally, Family Marriage Counseling provides a valuable public forum where you can access marriage advice and support.
The Family and Marriage Counseling Directory is an online platform that allows individuals to find couples counseling providers in the United States.
It allows you to search for therapists in your area, by typing in your state and city. Once you do this, the directory then shows the therapist's name, address, and phone number, as well as a link to their website if they have one.
The directory includes a brief statement from the counselor on their profile, outlining their areas of expertise, and the issues they help with. In this section, you can look for counselors who specialize in helping people to overcome the emotional trauma of infidelity.
Family Marriage Counseling lists a wide range of licensed marriage and family counselors who can assist with couples and relationship problems.
However, the one issue with this resource is in some smaller cities, it might be hard to find a counselor who has specific experience in helping with infidelity. Although there are a large number of relationship counselors on the platform, the majority of them are located in major cities.
What is infidelity counseling?
Infidelity counseling is a type of therapy that aims to help individuals and couples who have experienced infidelity – the act of being unfaithful in a relationship.
This type of counseling can address a wide range of issues related to adultery, such as feelings of betrayal, trust issues, and communication problems.
Relationship counseling is not just for couples – it can also help individuals after breaking up as well, allowing them to process what happened. In this case, the goal of infidelity counseling is to help people work through the emotional turmoil caused by infidelity.
This type of therapy can also help couples to identify the underlying issues that led to the infidelity and learn how to address them, for partners looking to mend their relationship and regain trust in one another.
Who are infidelity counselors?
Infidelity counselors are mental health professionals who specialize in helping individuals and couples navigate the complex and often difficult emotions and issues that can arise from adultery in a relationship.
They may work with both the person who has been unfaithful, as well as the person who has been betrayed, to help them understand the underlying causes of the infidelity, and to develop coping strategies for dealing with the aftermath of the betrayal.
Infidelity counselors can work with individuals after breaking up, as well as couples, to help them move on from what happened.
Education and licensing
In order to become infidelity counselors, individuals have to obtain certain education and licensing to practice in their state or province.
This typically includes a Master's degree in counseling, clinical psychology, or social work. Some individuals might also complete specialized coursework in areas such as couples therapy or sex therapy, which can be beneficial for those interested in working specifically with couples dealing with infidelity.
In addition to a graduate degree, a state-licensed therapist will need to complete a certain number of supervised clinical hours before being able to practice independently. They will also need to pass a state licensing exam, the format of which varies from state to state.
If you're searching for a relationship counselor to help overcome infidelity, the following are some of the relevant licenses to look for.
LMFT (Licensed Marriage and Family Therapist) – professional licensure for therapists who have completed a graduate degree in counseling or a related field, and have passed a state licensing exam.
LCSW (Licensed Clinical Social Worker) – professional licensure for social workers who have completed a graduate degree in social work, and have passed a state licensing exam.
LPC (Licensed Professional Counselor) – professional licensure for counselors who have completed a graduate degree in counseling or a related field, and have passed a state licensing exam.
Approaches used during infidelity counseling
Infidelity is a complex issue that often requires both partners to attend therapy, unless you're just looking for individual help after being cheated on.
In this part of the article, we've looked at the different approaches used by counselors during infidelity counseling.
Individual counseling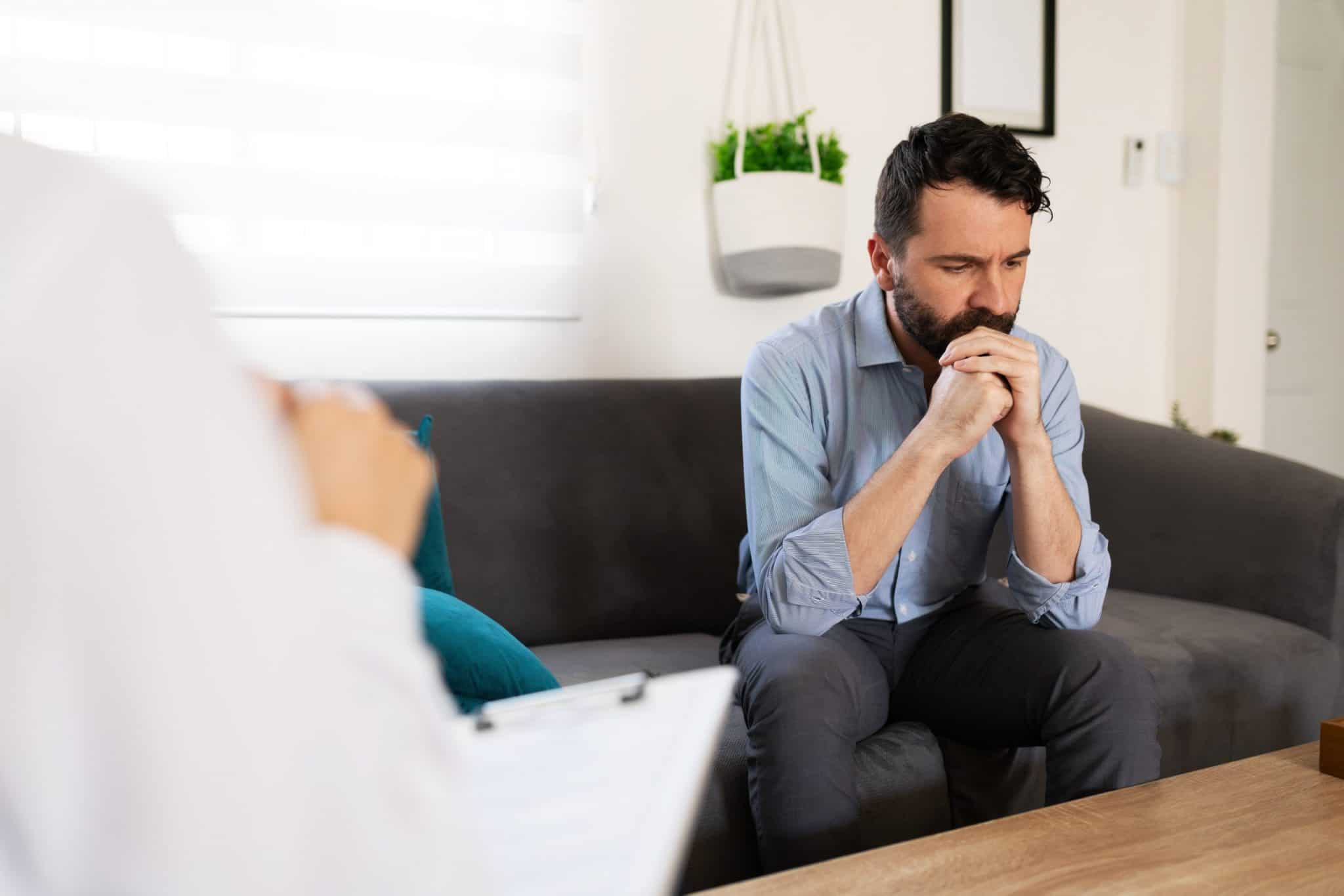 Infidelity counselors often work with individuals to help them overcome the trauma of the breakup or divorce caused by adultery.
Individual infidelity counseling can provide a safe and supportive environment for you to process your emotions and thoughts, and help you move on from what happened.
The therapist can also help the individual to understand and cope with feelings of betrayal, anger, guilt, and shame that may arise. Additionally, the therapist can provide guidance and support in developing healthy coping mechanisms and ways of dealing with the emotional fallout of infidelity.
Furthermore, if you're not certain about the future of the relationship, the therapist can help you decide whether to stay and work on the relationship or move on.
If you and your partner decide to stay together, the therapist will then shift the focus to fixing the relationship, which would then lead to couples counseling.
Couples counseling
During couples counseling for infidelity, the therapist helps the couple work through different issues, such as:
Identifying and addressing the underlying causes of the infidelity.
Understanding the events and circumstances leading up to the affair.
Assessing the impact of the infidelity on both partners' lives.
Investigating the breakdown in communication that may have occurred in the relationship.
Recognizing the damage that the affair has caused to the relationship.
Working towards rebuilding trust and respect in the relationship.
Determining what steps are necessary for the relationship to recover and improve.
During couples therapy, infidelity therapists work with both partners to strengthen the relationship by improving communication skills and conflict resolution abilities.
They also assist the partners to re-establish trust and respect in the relationship, and help them to remember why they fell in love in the first place.
The ultimate goal of couples therapy is to help the couple to recommit to the relationship, and to reduce the likelihood of further infidelity occurring.
Family counseling
When children are involved, an infidelity counselor may work with the couple to ensure that the children are not negatively affected by the consequences of infidelity or by the increased conflicts between the parents.
The therapist might help children make sense of their parents' emotions and behavior, re-establish feelings of trust and security, help parents better communicate their situation to their child, and help children process the emotions they might be experiencing as a result of their parents' conflict.
If it comes to a breakup or divorce, infidelity counseling can help partners figure out what to do next. For instance, if there are children involved, the therapist can help the couple to come up with a plan that allows them to co-parent effectively and minimize the impact of the affair on the children.
Is online infidelity counseling effective?
Research indicates that online counseling can be as effective as in-person counseling. Various forms of talk therapy, including individual and couples counseling, can be successfully conducted online, with similar outcomes compared to seeing a therapist in person.
However, the best therapy option for you depends on a range of individual factors – most importantly, whether you will feel more comfortable opening up to a counselor online or face-to-face.
In this part of the article, we've looked at some pros and cons of online infidelity counseling.
Pros of online infidelity counseling
Some of the benefits of online counseling include:
Convenience
Online counseling allows individuals and couples to access therapy from the comfort of their own home, at a time that is convenient for them.
This can be especially helpful for those who have difficulty taking time off work, or for those who live in remote areas without access to good quality in-person counseling services.
Additionally, for those whose partner frequently travels for work, online counseling provides the opportunity for them to participate in therapy even when they are away from home, which can increase attendance rates and improve the chances of successful treatment.
Access to a wider pool of therapists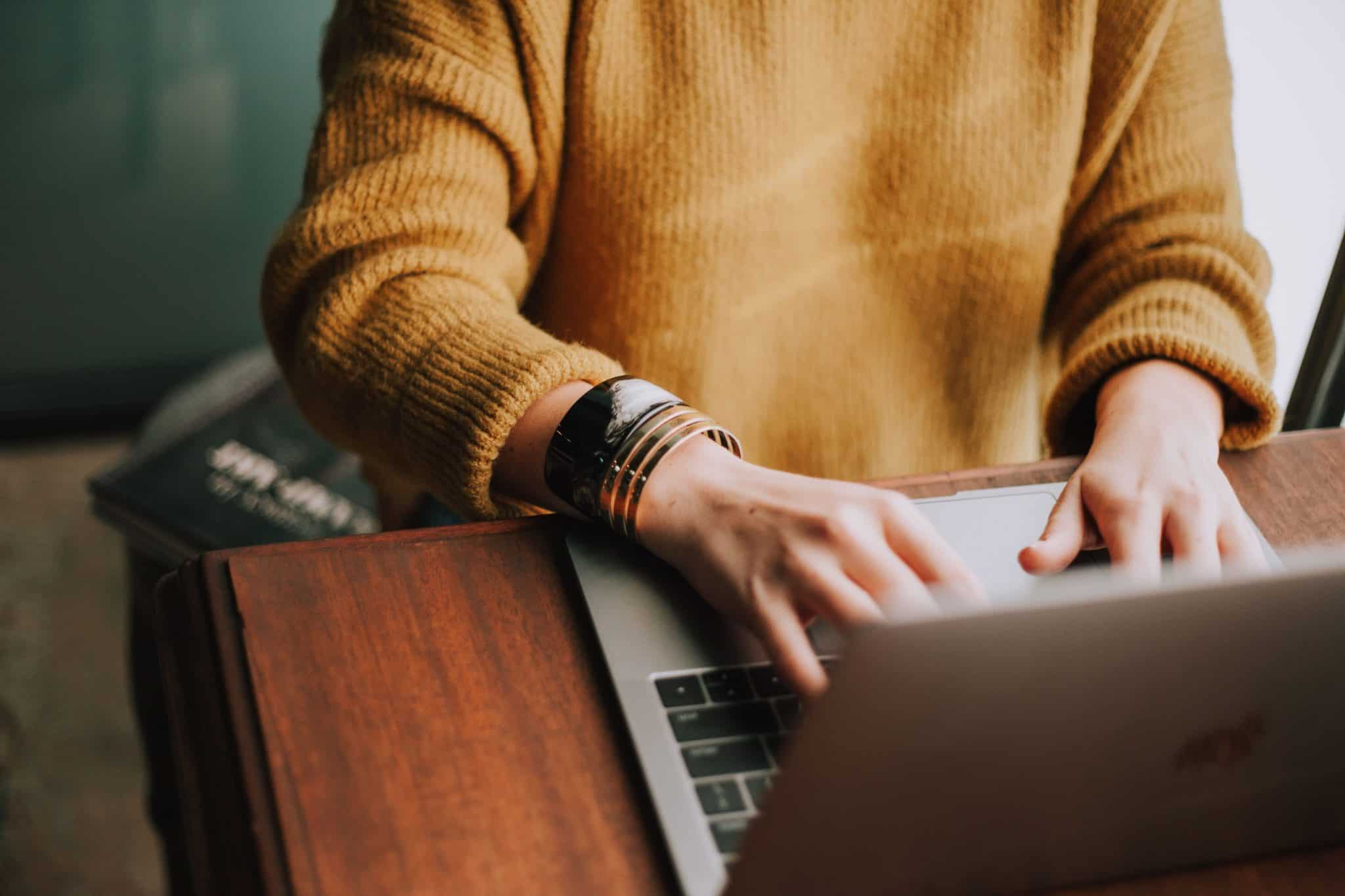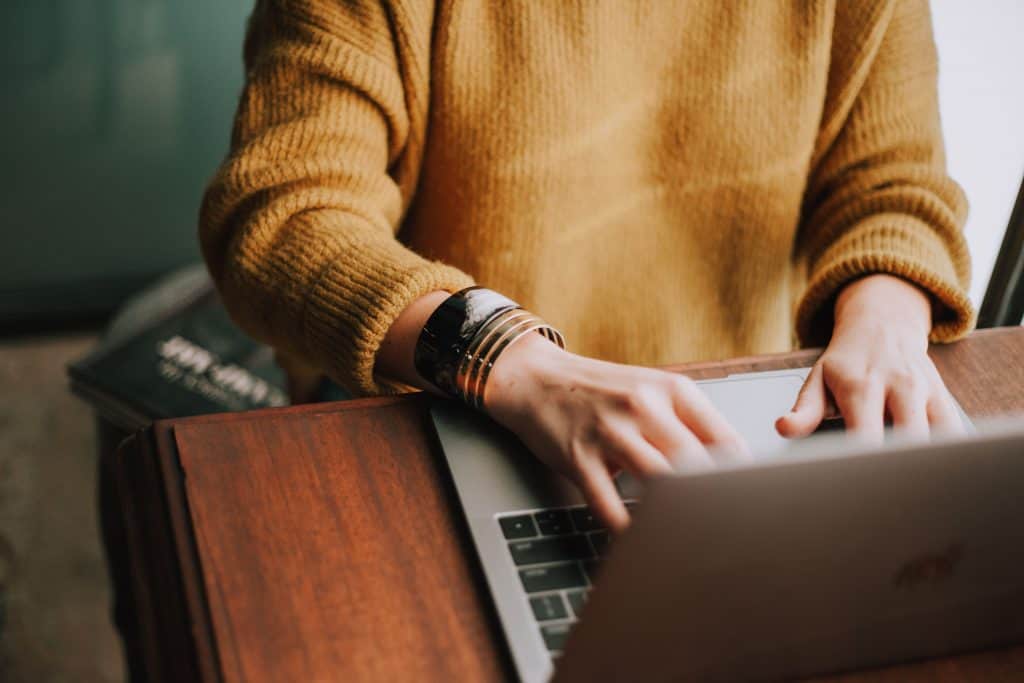 Online counseling allows individuals and couples to choose from a wider pool of therapists than you may have access to in your local area, allowing you to find the right therapist that suits your specific needs and preferences.
For many people, the process of finding the right therapist can be time-consuming and costly, and not finding a suitable match can lead to disappointment and even cause individuals to quit therapy.
However, online counseling makes it easier to find and switch therapists when compared to in-person counseling. With platforms like ReGain, you can ask for a new counselor in just a few clicks.
Anonymity
For some people, the anonymity of online counseling can make it easier to open up and share personal information.
This can be especially beneficial for those who feel embarrassed or ashamed about their infidelity or relationship issues.
Cons of online infidelity counseling
In this part of the article, we've looked at some of the reasons why online infidelity counseling might not be right for you.
Lack of physical presence
Online counseling may not provide the same level of emotional connection as in-person counseling, as it lacks the nonverbal cues and physical presence of the therapist.
This can make it harder for some individuals or couples to fully open up and engage in the therapy process.
Technical difficulties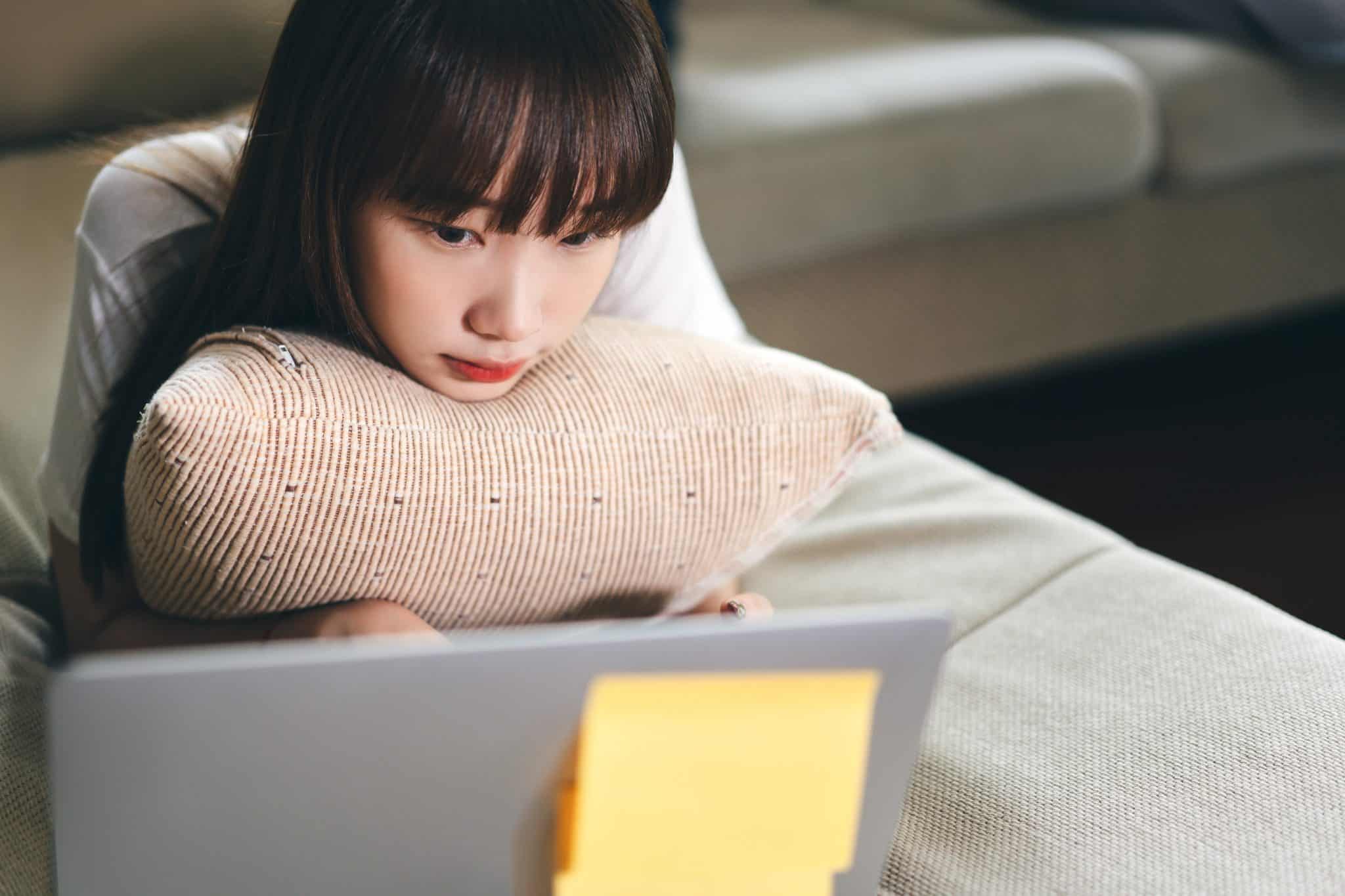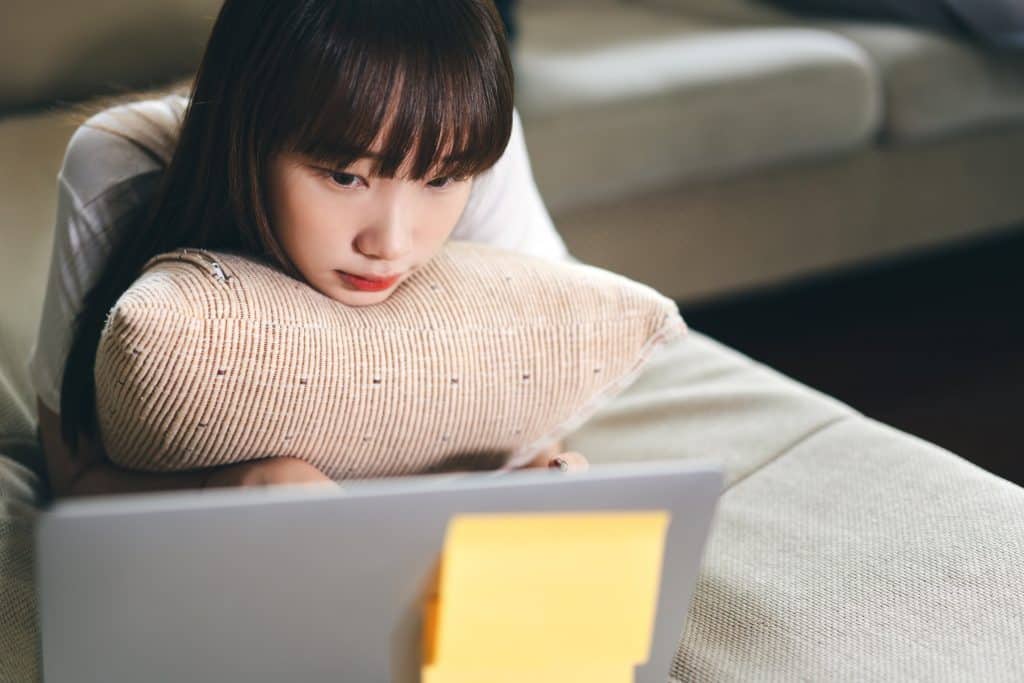 Online counseling can be affected by technology issues such as a poor internet connection, and video or audio problems, which can disrupt the flow of the session and make it difficult for the therapist and client to communicate effectively.
It's important to choose a reputable counseling service, such as ReGain, if you choose to use online therapy. These platforms have the tools and resources available to overcome technical issues.
And on your end, it's important to ensure you have a good internet connection before starting online counseling. You may want to consider using your phone's hotspot instead of your home internet to get online, if it will provide a better connection.
Conclusion
Infidelity can be a devastating experience, but it does not have to be a source of long-term trauma.
If you have been cheated on, infidelity counseling can be an effective starting point for healing and recovery. And if you and your partner are willing to give things a second chance, counseling can be the platform you need to get your relationship back on the right track.
If you are uncertain about how to find the right infidelity counselor, or have any additional questions, feel free to leave us a comment below and we'll get back to you.