Getting a divorce or deciding to live separately can create a difficult situation for both parents and children.
If you're struggling with coming to terms with this new situation, co-parenting counseling might be worth exploring.
In this article, we've looked at the best co-parenting counseling services, what co-parenting therapy involves, and the ways this type of therapy can help you, your ex-partner, and your child or children.
Want to skip right to the suggestions for co-parenting therapists? Here are our 2 recommended therapy solutions:
Best co-parenting counseling near me/online
In this section, we've looked at the best co-parenting counseling services, helping to connect you with a licensed, qualified counselor.
Tailored for individuals and couples navigating relationship or marital issues – ReGain is your online relationship therapy solution. Starting at $60/week, you can schedule one weekly live session and message your therapist anytime. Start your path to healthier connections with ReGain – fill out their online assessment form.
Note: We collaborate with top-tier mental health companies and receive compensation for marketing efforts on behalf of ReGain.
ReGain is an online therapy platform that specializes in couples and relationship counseling. All of the counselors on this site are licensed, accredited professionals with a significant amount of experience in providing relationship counseling.
Unlike many other platforms, ReGain exclusively focuses on relationship problems. They have a number of therapists who have extensive experience in helping with co-parenting issues.
The sign-up process is simple and intuitive. After completing a questionnaire, you will be assigned a counselor. You can switch therapists at any time you like, for any reason.
You have the option of attending counseling alone, and sending an invite to your ex-partner later – they can join the sessions at any time. Alternatively, you can invite your partner to begin counseling with you from the beginning.
ReGain pricing remains the same for an individual and for joint sessions. In traditional therapy, the price can double if there's more than one person joining the session. If you want to attend treatment alone at any time, even once you've already invited your partner or ex-partner, ReGain offers this option as well.
When using this service, you pay for a weekly subscription for a fixed price, but you can also ask for financial assistance during sign-up. In case you are unemployed or struggling financially, you can receive a discount, which reduces the price significantly.
With your weekly subscription, you get access to a 30-45 minute live session each week, either over the phone or via video call, as well as the ability to message your therapist at any time. You can contact your counselor in between sessions, which can be very helpful.
ReGain supports three-way counseling sessions, meaning you and your partner don't have to be in the same place at the same time to get counseling. You can each join on your own device, using the ReGain website or mobile app.
Tailored to individuals, couples, teens, and offering psychiatry services, Talkspace plans kick off at a wallet-friendly $69 per week. What's more, many health insurances also cover their services, enhancing accessibility and affordability. Complete a questionnaire and get matched with the right therapist for you.
Find-a-therapist readers get $100-OFF with a code SPACE.
Another online therapy platform worth mentioning is Talkspace. Unlike ReGain, which focuses solely on relationship issues, Talkspace offers a range of different therapies, including couples therapy, individual therapy, teen therapy, and psychiatry.
Talkspace's sign-up process begins with a conversation with a matching agent, rather than a questionnaire. The matching agent will then suggest professionals suitable for your problem, but you're the one who ultimately chooses who you want to work with.
On Talkspace, you can easily switch therapists in the future for any reason at all. All the information you've shared with your previous therapist remains private, unless you'd prefer to share it.
Similar to ReGain, you can join counseling individually to begin with, and include your ex-partner at any time you want. If there's something you want to discuss alone with your therapist, you can do that as well. The price remains the same for individual and joint counseling sessions.
Talkspace offers three-way live sessions, which means your ex-partner can join on their own device, through the website or mobile app. This can helpful, because you and your ex might not live together anymore, and would have trouble sharing a device.
What is a co-parent counselor?
A co-parent counselor is a type of counselor with experience in couples therapy, parenting therapy, and mediation.
They focus on helping people who do not share a romantic relationship, including divorced or separated people, but still have to parent a child together. Even if two people parted on somewhat good terms, raising a child after divorce or separation can still be a challenging task.
The therapists providing these services are usually Licensed Marriage and Family Therapists. They received their Master's degree in Marriage and Family Therapy, and are qualified to provide cognitive behavioral therapy (CBT) and other therapeutic techniques.
Co-parenting counselors are experts in addressing relationship issues and teaching couples how to communicate effectively. The tools and techniques they use can help you better understand your resentment towards your ex-partner (or vice versa) and how this affects your kids.
This type of counseling is often a good idea for parents going through a divorce – you may like to pair it with divorce coaching. However, if there's a history of domestic abuse in the family, or if one parent refuses to consider co-parenting counseling, individual therapy is likely to be a better option.
How does co-parenting counseling work?
Co-parenting counseling works similar to individual or couples counseling, with different sets of goals in mind. Whereas couples counseling focuses on fixing the relationship, co-parenting counseling focuses on putting your issues aside and learning how to work together to prioritize your kids.
In the first session, the counselor might ask you and your ex-partner about your previous relationship, as well as the relationship you both have with your child. Although this might seem intrusive at first, these questions are the most important part of counseling.
Your counselor has to learn more about you in order to be able to help. By getting to know you, your therapist will help determine the root causes of any problems you are facing.
Next, your counselor can establish certain therapy goals with your and your ex-partner's help. This way, you can both strive towards a common goal, which will make cooperation easier.
Since the relationship between ex-partners can be highly strained after a divorce or separation, co-parenting counseling is a useful way for ex-partners to learn how to co-exist for the sake of their children.
Co-parenting counseling helps in three major ways. This type of therapy works to reduce ongoing conflict between ex-partners, improve your communication, and teach you co-parenting strategies – helping to make your life post-separation that little bit easier.
1. Conflict resolution
If you and your ex-partner decided to separate, you probably disagree on some things. But despite this, you share a child that still needs two parents – and both parents want to be equally involved in their child's lives.
Counseling can help to tackle these problems. During therapy sessions, you can learn how to put your own issues aside and focus on what's most important – your child. Hopefully, this is something that you and your ex-partner share – the desire to make the best possible parenting decisions.
Co-parenting counseling can teach you strategies to manage your own anger, put yourself in your ex-partner's shoes (or vice versa), and find common ground you can work on. The most important thing to keep in mind is that you're doing this for the benefit of your child.
2. Communication tools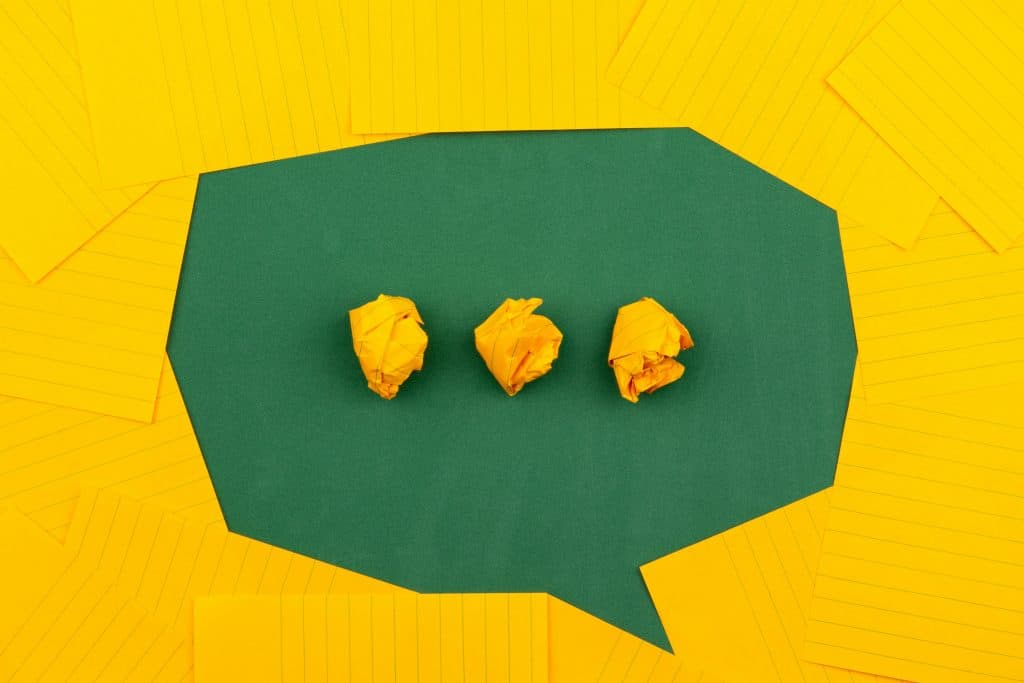 Another important skill you can learn in co-parenting counseling is healthy communication. Considering there are so many unresolved issues between ex-partners, it's no wonder communicating effectively can become extremely difficult.
In co-parenting counseling, you can improve communication with your ex-partner without blaming each other or stirring up previous issues that you had in your relationship.
During the sessions, parents can learn techniques such as active listening skills, assertive communication, and "I" statements. All of these tools are useful for understanding each other's perspectives and communicating clearly.
If you can sit down and talk maturely, you can find the best way to raise your children, even if you went through a bitter separation.
3. Parenting strategies
Everyone has different ideas of what it means to be a good parent. There's so many parenting strategies out there that it can be difficult to decide which ones are the most appropriate.
When you have to co-parent a child with someone you no longer share a relationship with, choosing the right approaches becomes significantly more difficult.
It's important to remember that children see and understand the difference in parenting and are sometimes even prone to using it to their own benefit. When one parent has a different set of rules, children try to soften up the stricter parent, which works if there's some unresolved resentment or misunderstanding between parents.
This can create problems for separated parents, which is why parenting strategies taught in co-parenting counseling are so important.
Counselors will help parents set ground rules. You and your ex-partner will never completely agree on everything – this is normal. But there are some parenting methods that you both need to respect in order to provide the best possible care for your child.
In co-parenting therapy, both you and your ex-partner can learn how to stay consistent with your discipline, respect each other's wishes, be flexible with your parenting style, and ultimately, become good role models for your children.
How to deal with a toxic co-parent
Not all relationships end on good terms, which can make successful co-parenting difficult to accomplish.
Toxic co-parents might become angry in response to constructive criticism or feedback, refuse to parent in a way that suits you both, and/or refuse to make any compromises. If your ex ignores your parenting rules, tries to bring you down in front of your children, or lashes out all the time, you might need to think about how best to deal with this problem.
Some of the best ways of dealing with a toxic ex are setting firm boundaries, learning how to communicate, and deciding which behavior to completely ignore. Behavior that solely exists to throw you off-balance is something you should not engage in, or react to in any way.
Last but not least, you should work on yourself and your own mental health. All of what we have described above, as well as many other assertive strategies to help deal with toxic co-parents, are taught in co-parenting counseling.
If your ex-partner is showing signs of more disturbing behavior, such as trying to isolate you from your children, being emotionally or verbally abusive, or constantly blaming you for the problems you are both experiencing, it might be time to try parallel parenting. You can consider attending individual counseling if you feel anxious or extremely stressed out about the situation you are in.
Conclusion
Co-parents face a lot of stress in trying to find common ground after a divorce or separation. Co-parenting counseling provides services that can teach you how to reduce conflict with your ex-partner, learn better ways to communicate, and agree on sound parenting strategies.
If you're still not sure how to find a co-parent counselor or whether you should see one, feel free to leave us a comment below and we'll help you plan your next steps.