Many teenagers face mental health issues such as behavioral or emotional problems, relationship difficulties, generalized stress, and anxiety. When serious, these issues sometimes require professional counseling and intervention from an experienced psychologist.
In counseling sessions, teens can participate in talk therapy in a safe environment with a mental health professional to better understand and express their feelings, identify and solve problems, and develop healthy coping mechanisms.
In this guide, we've explored two services you can use to connect with a psychologist who is experienced in helping teenagers.
Want to skip right to the suggestions for psychologists for teenagers? Here are our 2 recommended therapy solutions:
Psychologists for teenagers
Here are some reliable online platforms where you can use to find a psychologist who specializes in supporting teenagers.
Nurture your teenager's well-being through Teen Counseling. Tailored for ages 13-19, their online therapy begins at $60/week. This includes a weekly live session, the flexibility to message your therapist at any time, and the opportunity for parents to connect with therapists. Empower your teen's journey today with Teen Counseling – start with their online questionnaire.
Note: We collaborate with top-tier mental health companies and receive compensation for marketing efforts on behalf of Teen Counselling.
Teen Counseling is an online platform where teens aged 13-19 can get help from a licensed therapist. This service makes affordable, discreet, professional therapy available through a computer, tablet, or smartphone.
Therapists on Teen Counseling are licensed and accredited, with significant experience helping teenagers and young adults. There are a range of counselors and therapists on the platform, including psychologists with a Ph.D. or Psy.D. qualification.
Professional therapy through Teen Counseling can help young adults deal and cope with various issues such as anxiety, stress, self-esteem, depression, bullying, eating disorders, relationship problems, anger, and more. This platform can help you be more successful in developing coping skills, and it provides teenagers with a resource that is available to help them when they need guidance and support.
Therapy is done in four ways:
Exchanging messages with the therapist
Chatting live with the therapist
Speaking over the phone with the therapist
Video conferencing with the therapist
You can use each of these different communication methods as you wish, based on your needs, availability, and convenience. With Teen Counseling psychologists, you get the same professionalism and quality you would expect from an in-office therapist, but with the ability to communicate when and how you want.
Typically, you'll have a live video call each week at a time that works for you. In between each session, you have the ability to text message your therapist, to answer any questions or discuss any concerns you may have during the week.
Explore emotional well-being with BetterHelp – your partner in affordable online therapy. With 30,000+ licensed therapists and plans starting from only $60 per week, BetterHelp makes self-care accessible to all. Complete the questionnaire to match with the right therapist.
Find-a-therapist readers get 15% off their first month of BetterHelp membership.
Note: We collaborate with top-tier mental health companies and receive compensation for marketing efforts on behalf of BetterHelp.
BetterHelp is a very similar service to Teen Counseling. However, they don't specialize in helping teenagers specifically.
If you're 18 or 19, you might not like to get therapy with your parent's involvement. BetterHelp allows you to do this.
To sign up, you fill out an online form, explaining who you are, the type of help you're looking for, and your goals from therapy. BetterHelp will then match you with an appropriate therapist, who you can change from at any reason at a future date.
Whenever there is anything that interferes with your happiness or prevents you from achieving your goals, BetterHelp may be able to help. They also have therapists who specialize in specific issues such as stress, anxiety, relationships, parenting, depression, addictions, eating, sleeping, trauma, anger, family conflicts, LGBT matters, grief, religion, self-esteem, and more.
You get access to a video therapy session each week, as well as the ability to ask your therapist questions at any time. Also, there are some very generous financial aid support options available through BetterHelp. If you're a student for example, and you're struggling with money, you may be able to join BetterHelp for a lower monthly price.
Common mental health issues faced by teenagers
Your teenage years are a period of immense changes in your body, relationships, and attitudes towards life.
As a teenager, you also face a significant amount of stress, especially due to study workloads, your job if you have one, and parental and peer expectations.
Here are some of the most common mental health challenges that a psychologist can help you with as a teenager.
Anxiety and depression
Serious mental stress is a fact of life for many American teens. In a recent survey, seven in ten teens say anxiety and depression are major problems among their peers, which is a concern that mental health researchers and clinicians share.
According to The National Institute of Mental Health, an estimated 3.2 million adolescents in the United States had at least one major depressive episode in 2017. That means about 13% of teenagers may experience depression before reaching adulthood.
Depressive disorders are treatable, but it's important to seek a psychologist's help. If you feel withdrawn, experience a change in your sleep patterns, or start to perform badly in school, it might be a good idea to schedule an appointment with your psychologist or contact a mental health professional.
Alcohol and drugs
Anxiety and depression aren't the only concerns for today's teens. A substantial number of teenagers in a Pew Research Center survey say drug addiction (51%) and alcohol consumption (45%) are major problems among their peers.
Marijuana was by far the most commonly used drug among teens in the US last year, as it has been for decades. Also, more than 10% of 12th-graders reported using an illicit drug other than marijuana.
Parents should make sure they have regular conversations with their teens about the dangers of drug addiction. There are risks posed by prescription drugs, too. Some teens do not recognize the risk associated with taking pills that are not prescribed to them.
Bullying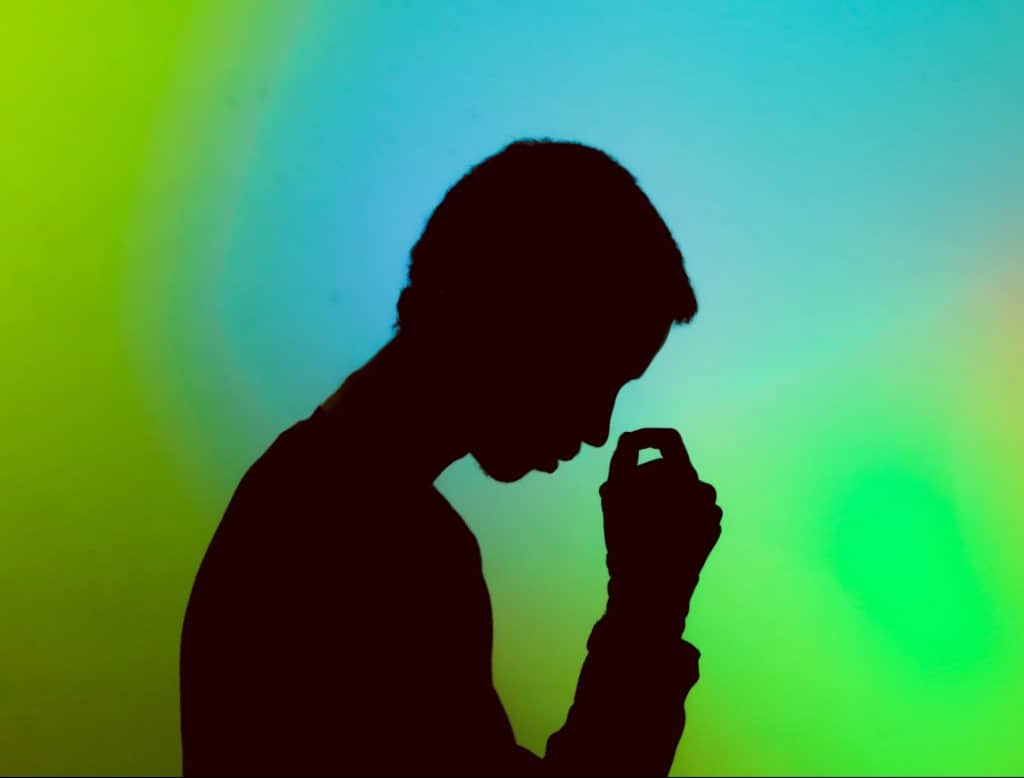 According to the National Center for Education Statistics, about 20% of teens in the US experienced bullying in 2017. One explanation the research has cited for this is the rise of social media use by teens, making bullying much easier to do, and more pervasive.
It's also important to talk to teens about when and how to get help from an adult in these situations. Remind them that asking for help is not a sign of weakness, but a sign of courage. The mental health impacts of bullying are too serious for it to be ignored.
Academic problems
According to the National Center for Education Statistics, about 5% of high school students drop out each year in the United States.
When obligations at work and school increase, sleep and wellbeing often take the backseat, and you may begin to feel anxiety and/or exhaustion. Staying afloat in the academic and work arena is particularly challenging for teenagers that have difficulty focusing, especially if they have an issue such as ADHD.
Benefits of getting counseling for teenagers
Teenagers can overcome mental and emotional challenges by opening up, expressing their feelings, and coming to terms with past trauma.
Even if you are unsure about attending therapy sessions, it can be worth trying, at least for a few weeks, to see if talking can help you overcome the issues that you're facing.
Improving mental health
Puberty is a difficult period for many teens. Your son or daughter may need extra support during this time.
Depression and anxiety are often seen in young adults, and self-medicating practices or self-injury are too common. When your teen is struggling, seeing a counselor can help them develop strategies to care for their mental health.
Help resolve relationship issues
Your counselor can help you find answers to your relationship questions, and make you feel more secure about your relationship problems.
Moreover, therapists can also help a teen become emotionally safe in a relationship. At this time, social media-based dating is becoming very popular, and psychologists can help teens be aware of the issues associated with apps like Tinder, allowing them to use these services in a healthy manner.
As teens form new relationships, there are also breakups and heartbreaks. Therapy can be a good space for airing out feelings that come after a breakup, and learning how to overcome these emotions.
Additionally, therapy can also help a teen communicate what they need during this time, so they can get the help they need as they heal and continue on their journey into adulthood.
Helps improve self-esteem and confidence
As teenage years are often times of hormonal changes, teenagers may struggle with their self-identity. They may make social comparisons with their peers or classmates, and then judge themselves as inferior.
Many mental health issues such as depression or anxiety are also often associated with low self-esteem. In these cases, therapy can help restore and improve your self-confidence.
A psychologist can help people recognize and reduce negative self-talk. They can also help with self-compassion and goal-setting, both of which are linked to improved self-esteem.
Therapy can help you build a healthy relationship with yourself. As your self-esteem improves, you may find unexpected benefits in other parts of your life, especially when it comes to resiliency against the stresses you may face as a teenager in today's society.
Therapies used to help teenagers
Many different types of therapy may be useful for treating adolescents' and teenagers' mental health issues.
Cognitive-Behavioral Therapy (CBT)
CBT is focused on addressing thought patterns, physical symptoms, and behaviors. Research shows that CBT is a very effective form of treating various mental health and emotional issues.
CBT works by breaking the cycle of negative thoughts. A psychologist may ask you to express yourself with a free mind in front of them. Then, they assess your negative thoughts and correlating behaviors, and help you to replace them with positive ones. CBT also helps you focus on how things really are, rather than how you think things should be.
Through compassionate and supportive care, therapists hope to create a safe space for you to feel comfortable starting the process toward growth and reducing feelings of depression and anxiety. CBT can be used alone or combined with mindfulness or meditation.
Mindfulness
Mindfulness is the practice of paying extremely close attention to your thoughts and feelings, and being fully aware in the present moment. With the help of a therapist, using mindfulness, you can reflect on and understand the negative or unhelpful thoughts and emotions you are experiencing, and learn how to control them.
There's clear evidence that, for older teenagers in particular, practicing mindfulness can have health benefits.
For example, studies suggest that mindfulness-based stress reduction (MBSR) can reduce stress and address other mental health issues. Mindfulness-based cognitive therapy (MBCT) can maintain treatment gains made for depression, prevent relapses, and be as effective as an antidepressant.
Psychotherapy
Psychotherapy aims to help a person to understand their problems better.
In psychotherapy, a trained psychologist or therapist will talk with teenagers about their thoughts, moods, and feelings. During these talking sessions, a psychologist can help you learn about your mental health condition, how to take control of your life, and how to cope with challenging situations.
Psychotherapy is helpful in many mental health problems such as mood disorders, anxiety disorders, personality disorders, and eating disorders. Not only this, but psychotherapy can also help with relationship problems, sleeping issues, and post-traumatic situations.
Psychotherapy is usually a one-on-one therapy, but it can also take place in groups or with family members.
Conclusion
Teenagers face many unique challenges in their life, such as dealing with bullying, school-related stress, and beginning to enter relationships for the first time.
In some cases, these challenges can become overwhelming, leading to issues such as eating disorders, substance abuse, self-esteem issues, or mood disorders. Teenagers can get help from a licensed professional counselor or psychologist to overcome these issues, and improve their mental well-being.
If you're not sure how to find the right psychologist to help you as a teenager, or your child as a parent, feel free to leave a comment below, and we'll help out.