If Spanish is your first or preferred language and you live in the United States, you might prefer to get therapy in your native tongue.
In this article, we will look at how you can get therapy in the Spanish language from a therapist near you. We'll also explain how to find a good Spanish-speaking psychologist, no matter your counseling needs.
Note: we may receive compensation if you become a paying customer of a therapy service we link to.
Spanish speaking therapist near me
In this section, we will discuss how to locate and start working with a Spanish-speaking counselor through a number of different platforms.
On this platform, there are two ways to find a Spanish-speaking therapist. The best route is to click "Get Started" on their home page. Here you will be asked a series of questions, through a simple online form you can complete at your own pace. One of those questions will be what language you wish to speak in – click Spanish – and at the end of the form, the system will match you with a Spanish-speaking therapist.
The other way to get therapy in Spanish from BetterHelp is to scroll down the home page to the bottom where you will see a "Find a Therapist" link. Click on this, and enter your home location (city, state and country). You will then see a directory of online psychologists who are licensed to work in your state, and you can select a therapist and proceed to use their services. To find one that is bilingual, simply look for the word "Spanish" in their profile.
A great thing about BetterHelp is the level of financial aid they provide. If you're on a low income, are a student, or are unemployed, you may be eligible for a discount. Just know that it's easier to apply for financial aid if you use the first method of joining their online platform (signing up by completing a questionnaire).
You can also get 15% off BetterHelp at the moment with our discount code, "findatherapist".
The process of finding a Spanish speaking therapist on online-therapy.com is quite simple. On the home page, click on "Get Started", and you will fill out a short form, covering:
Where you live (state and country)
What your concerns are
Who you are
How you wish to communicate
On the next page, you will be offered a therapist and given a weekly price you will pay. At this stage, you can click on the given therapist's profile and see if they speak Spanish.
If they do not, you can click "Change Therapist" and search the directory of psychologists in your state that offer help for your stated problems, and select one based on your language or other preferences.
This online service specializes in cognitive behavior therapy, which is one of the most common methods of treating a range of different conditions, such as depression, anxiety, and PTSD. To get support for these types of issues, online-therapy.com is a good choice.
Talkspace is an online therapy website that also offers an intuitive mobile app, helping you get in touch with your therapist via text message or video calls, at a time that works for you.
Joining Talkspace first involves a live text interview with a qualified therapist, rather than filling out a form. As with the other two platforms above, you will be able to state that you are bilingual and prefer the therapy to be in Spanish. At the end of the interview, you will then be given a choice of suitable online psychologists who speak Spanish.
If you ever wish to change therapist in the future, you can do so through the Talkspace app, or on their website. They will select another professional to work with you who is licensed in their home state.
Unlike the other two platforms, live video sessions are not part of the standard package with Talkspace. Instead, you will contact your therapist through the app, rather than over the phone. However, the more expensive packages do include live video sessions, as well as the ability to message your therapist.
Verdict
When it comes to getting mental health support in Spanish, all three services have a selection of Spanish-speaking therapists based in the United States.
It should be noted that because Spanish is a minority language in the US, there will be fewer Spanish-speaking counselors to choose from than English speakers on each platform. This can make the searching process a bit more difficult.
It also can depend on your location as to whether there may be a good therapist near you who can do consultations in Spanish. California for instance will have greater availability of psychologists who are Spanish speakers, when compared to a state like Maine.
online-therapy.com is the easiest website to choose a specific therapist, while Betterspace makes it easier for you to have a therapist selected for you, rather than to make a specific choice yourself.
Talkspace's matching process is also quite helpful, in that you actually talk to a real person. Although this takes a bit of emotional energy, their matching agents can help you to find a psychologist who offers sessions in Spanish.
Online vs in-person therapy in Spanish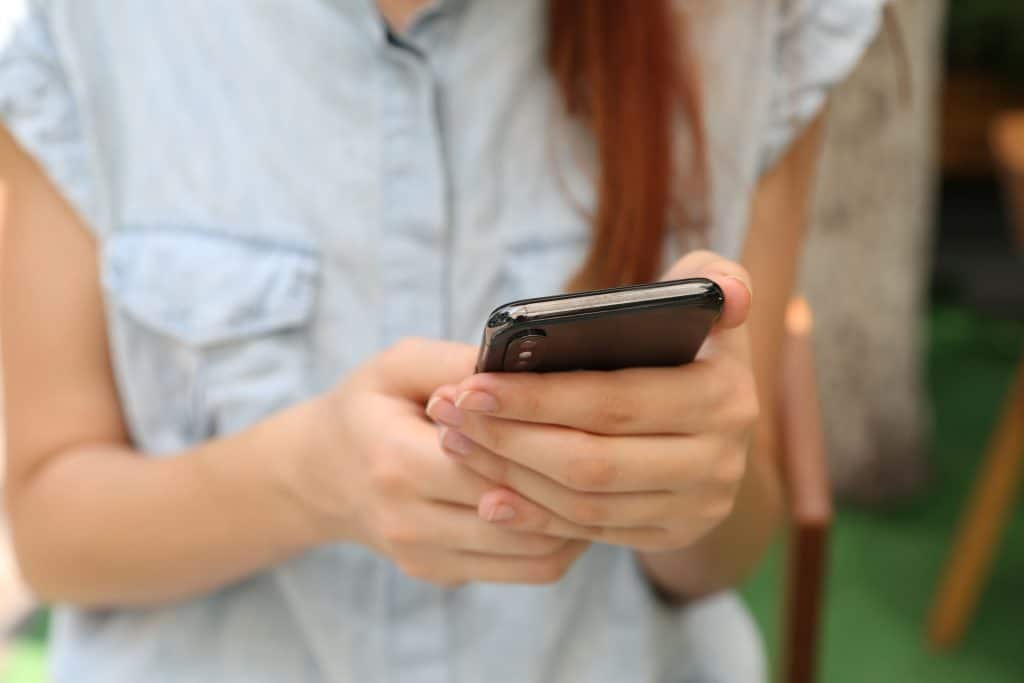 One of the advantages of online therapy in Spanish is that it may well be easier to connect with therapists who speak your language. If you're in a state with a lower population of Hispanic Americans, you can connect with a bilingual psychologist online, without having to travel so far as might be the case with in-person therapy. On all three platforms we've looked at, many therapists are licensed to work in multiple states.
Online counseling is also often cheaper than in-person therapy. With their rates typically around $80 a session compared to $100-$150 a session for in-person therapy, you won't have to stress your finances as much to get the help you need.
A final advantage is anonymity. Some people feel a little wary of being physically seen near a psychologist's office by friends or acquaintances, thanks to the stigma around getting mental health treatment. Being able to talk about your issues without being face to face can allow you to open up more, if this would make you feel more comfortable.
However, with traditional psychology sessions, delivered in person, it's easier for the counselor to assess your emotional and mental state. If you're in need of serious help, it's best to seek out therapists for in-person sessions. In a crisis situation, call the emergency services for immediate assistance.
Online therapies offered in Spanish
All three platforms we've looked at offer counseling in Spanish, helping with a range of mental health issues. These include:
Marriage/couples counseling
PTSD/trauma
Alcohol/drug abuse
Social anxiety
Anger management
Panic attacks
… and a range of other issues. Different therapists will use different techniques to support you, including psychotherapy, cognitive-behavioral therapy (CBT) and dialectical behavior therapy (DBT).
Talkspace stands out from the other two services, in that it offers contact with a psychiatrist who can diagnose and treat a psychiatric condition with medication. This is an add-on package that costs a bit more money each month.
How to get Spanish couples counseling
Marriage counseling and couples counseling is one major therapy that is often done best in your native language.
Two of the three companies we've looked at in this article offer marriage and couples therapy in Spanish from licensed professional therapists. Here's the difference between their services.
BetterHelp – marriage/couples counseling with ReGain
Unlike the other two services we've mentioned, BetterHelp has a dedicated platform aimed at relationship counseling, called ReGain. They have a range of professional marriage and couples counselors who speak Spanish on the site.
ReGain has the same sign up process as BetterHelp – you fill out a questionnaire, and a therapist is assigned to you according to the answers you provide. Though you can reject the psychologist offered to you, unlike on the main BetterHelp platform, you cannot choose one from a directory on the website – you have to sign up and be matched with a therapist.
The one issue with ReGain couples counseling is you can't join the sessions from different devices. You have to use the same phone, iPad, or laptop to reach your psychologist, so you and your partner have to be in the same location. However, both clients can use the ReGain app and send text messages to their counselor from different devices.
Talkspace marriage/couples counseling
Talkspace doesn't specialize in marriage or couples counseling, unlike a service like ReGain. However, they do have a range of licensed marriage and family counselors on the website, including many that are bilingual in English and Spanish.
The benefit of Talkspace for online relationship counseling is you can enter the video or phone sessions from different devices with the Talkspace app. This means you can get help even if you have a long-distance relationship, and solve your challenges without the need to share devices.
Just ensure that during the sign up process, you make it very clear to the matching agent what type of mental health professional you're looking for. This will ensure that you get matched with a licensed bilingual counselor who can help you and your partner improve the strength of your relationship.
Verdict
Where it comes to marriage counseling therapy in Spanish, BetterHelp's ReGain platform stands out, as it is a dedicated relationship counseling platform. With a specialized service like this, the choices are simplified – you don't have to be assessed for other issues that may not affect you.
However, if you and your partner can't share the same device, you may be better off looking for a bilingual therapist through Talkspace instead.
Conclusion
In terms of finding a bilingual Spanish psychologist, psychotherapist, or counselor, BetterHelp is the easiest of the three platforms we've looked at to get the support you need, provided you let them assign you a therapist.
BetterHelp is also cheaper than the other two platforms, and when it comes to marriage and couples counseling, BetterHelp's ReGain product is a great choice.
Talkspace has the most complicated set of plans. It does offer psychiatry as well as psychological support in Spanish, and can have some of the costs covered by health insurance. Plus, with its couples counseling, you can use video sessions from more than one phone or computer.
Not sure which service to use? Leave us a comment below and we'll get right back to you.
About the author