Email therapy is a form of online counseling that allows a client to work with a qualified therapist via an email exchange. The process involves the client writing their concerns in an email, and the counselor later replies with a considered therapeutic response.
Because emails can be written at any time, with email therapy, you have the freedom to document what is on your mind as these thoughts occur, rather than waiting for several days for a face-to-face therapy session.
How to find an email therapy provider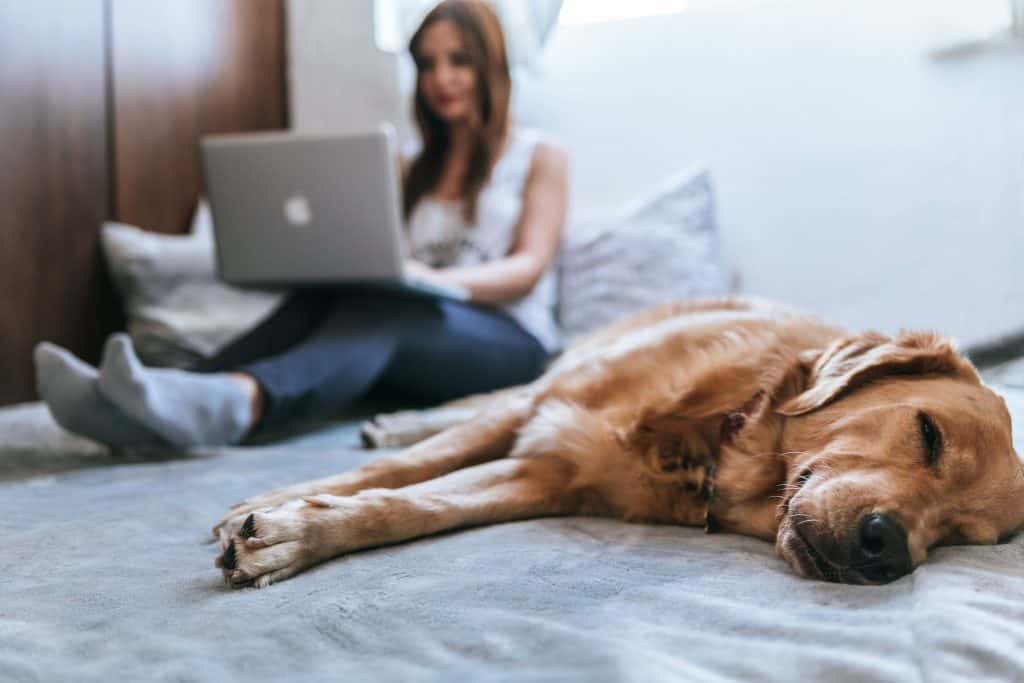 There are a few different methods you can use to get access to therapy over email.
Online therapy providers
BetterHelp is an online platform where you can access licensed mental health professionals. You can send messages to your therapist at any time, and you will receive email notifications whenever they reply, which will typically be within 2-12 business hours.
Although BetterHelp also provides video counseling sessions, you don't have to use them if you don't want to. It's entirely possible to just get email therapy, using BetterHelp messaging.
Other platforms such as Regain and Teen Counseling also provide similar email therapy services. When compared to BetterHelp, the unique thing about these two services is they focus on helping specific types of people. For example, ReGain offers relationship counseling. Teen Counseling focuses on helping teens and parents who need psychological support.
Other therapists
As well as using online platforms, some regular therapists also provide email therapy, although there are very few who specialize in this type of support.
To connect with a therapist directly who will help you over email, you will need to look for a local therapist, and reach out to them, asking if they offer email therapy. If English is not your first language, you may like to seek out a therapist who can help you over email in Spanish, or another dialect.
The issue is, even if a therapist agrees to help you over email, they may not have an efficient process to help you, unless they have experience providing support over email. This could result in ineffective responses, or delays in between responses to your messages.
In most cases, it's probably best to seek help through a platform like BetterHelp if you want email-based counseling, as these services specialize in online therapy.
How does email therapy work?
Therapy over email revolves around a series of email exchanges between the therapist and their client.
Before sessions begin, there will be an initial consultation over email or messaging, whereby the client can get to know the therapist better and ask any questions related to therapy. This initial consultation can sometimes occur over the phone to speed up the process, if possible.
Other details that may be discussed during the initial consultation include:
The client's reason for seeking therapy and the issues need to be treated.
Some background information about the client.
Guidelines on how often the client can email the therapist.
The time frame in which the client can expect to receive a response.
Fees – what is the cost of each email exchange, or whether therapy is billed by the hour.
Privacy and confidentiality policy.
Cancellation policy.
After the initial consultation, you may start communicating with your therapist on a regular basis. You have ample time to write about your thoughts, circumstances, confusions, or other problems related to specific issues such as agoraphobia, relationship problems, social anxiety, or financial stress.
In response, your therapist may try to provide you with different methods to reduce the symptoms and alleviate the stress or anxiety you are facing. A licensed therapist will use evidence-based therapeutic approaches to decrease your negative thoughts and behaviors over time.
Cost of email therapy
Most online therapy platforms that offer email therapy, like BetterHelp, are usually subscription-based. Once you subscribe to their plan, you can have an unlimited chat with your therapist within the scope of your plan. Read our guide on the cost of BetterHelp to learn more about how this works.
If you connect with a regular in-person therapist, they will likely charge per hour of their time that it takes to respond to your email. If you are writing relatively long emails, requiring long-form responses, then each message will likely cost about the same as a 30-minute therapy session (about $60-$100, depending on your state).
Advantages of email therapy
Getting counseled over email provides a number of benefits, which is why it is becoming increasingly popular.
Flexibility in scheduling
Therapy over email provides a great deal of flexibility for the client. You can write responses whenever you'd like, instead of committing to a time and day each week, as is often the case with face-to-face sessions. It is a useful way to receive counseling if you have a busy schedule.
Writing helps you to develop greater insights
New associations, insights, and the recovery of old memories are often the products of getting your story down in writing. For some people, with in-person sessions, you may speak for a long time and not reach the heart of a matter. On the other hand, with writing, you can sometimes communicate more in each sentence, if it is written after a period of reflection.
Useful for people with dyslexia and other neuro-diversities
People with dyslexia or other neuro-diversities may struggle to find the right words or sentences to express themselves verbally. Email therapy slows the process down, giving more time for clients to find the right words to express their thoughts and feelings.
Also, having a permanent record of the therapist's responses can help those with short-term memory difficulties to remember everything that happened during therapy.
Helps to relieve the stress of therapy
For some types of mental health challenges, such as those experiencing agoraphobia, or recovering from trauma, it may be very stressful to speak with a stranger in-person.
Email therapy can help to make therapy more accessible for those who would find in-person counseling sessions very stressful. This, in turn, can make therapy sessions more likely to be successful.
Disadvantages of email therapy
However, there are also a few different reasons why email therapy might not be the best choice in some situations.
There's often a delay between messages
Most of the time, the therapist and client won't reply to each other immediately. Your therapist's schedule might allow them to respond once or twice a day. This means that you may need to wait a while to get the support you need. If a client sends a message while in a bad place but a reply doesn't come for an hour — or a few hours — he or she might feel unsupported.
Emails can't convey tone or body language
Tone doesn't always come across clearly in written formats, and body language doesn't come through at all. This is one of the main drawbacks of email therapy, since the tone of voice and body language carry a lot of weight in communication. Without these guides, the therapist might lack critical information about the emotions behind the client's words.
Email therapy is not suitable for conditions that require immediate support
Many mental health conditions, such as acute psychosis or thoughts of self-harm, require immediate management. Email therapy or other online services are not appropriate in these situations – you must seek immediate in-person support. In an emergency situation, you must call 911.
Conclusion
Email therapy provides an easy way to communicate with a licensed therapist. You can get the support you need, even if you have a busy schedule, or are feeling too anxious to speak with a therapist verbally.
Platforms like BetterHelp provide their users with email access to licensed therapists. Using these services, you can comfortably express your inner thoughts in a written form, and your therapist, in turn, can help you resolve your issues.
If you have any questions about email therapy, or how to find a therapist who can support you via email, please feel free to leave a comment below.