Bilingual couples sometimes find it difficult to express their feelings in their adopted language. Or, as a bilingual couple, you may simply prefer to see a counselor who speaks two languages.
A counselor who speaks fluent Spanish and English can help a bilingual couple more easily resolve their marital issues. If you're married and searching for a bilingual counselor, you have come to the right place.
Let's discuss how you can find an experienced bilingual marriage counselor near you.
Want to skip right to the suggestions for bilingual marriage therapists? Here are our 2 recommended therapy solutions:
Bilingual marriage counselors near me
There are a few different platforms that give you access to bilingual marriage counselors. ReGain and Inclusive Therapists are two of these platforms, which we've looked at below.
Tailored for individuals and couples navigating relationship or marital issues – ReGain is your online relationship therapy solution. Starting at $60/week, you can schedule one weekly live session and message your therapist anytime. Start your path to healthier connections with ReGain – fill out their online assessment form.
Note: We collaborate with top-tier mental health companies and receive compensation for marketing efforts on behalf of ReGain.
ReGain is an online relationship therapy platform with many marriage counselors available, including bilingual ones, who can help improve communication, joy, affection, intimacy, trust, friendship, and companionship in your relationship.
Counseling sessions are carried out online, with one scheduled video call, phone call, or live chat session at a time that works for you each week, and the ability to message your counselor in between scheduled sessions. You can access your therapist anywhere and anytime – all you need is a computer, phone, or tablet, and an internet connection.
You can take counseling as an individual or couple for your marital issues; all you have to do is fill out a small questionnaire so that ReGain can match you with an appropriate marriage counselor, as per your preferences. You can change to a different relationship counselor at any time if you are not fully satisfied.
When you sign up and create an account, you can invite your partner to the platform. You can then have joint counseling sessions, using your own individual device, if you would prefer.
ReGain helps to eliminate counseling-related obstacles that might be preventing you from fixing your marriage. For example, you might be having trouble finding a good Spanish-speaking marriage counselor near you, and you might be having trouble making time to see a counselor. With ReGain, you can schedule sessions outside of business hours, if you'd prefer.
Inclusive Therapists serves as a valuable directory for individuals seeking culturally responsive, LGBTQ+ affirming, and social justice-oriented therapists. The platform offers the convenience of matching users with therapists in their local area, ensuring accessible support.
Inclusive Therapists strives to help you find a therapist who gets you. This platform helps you to find Hispanic, bilingual marriage counselors who can help improve your relationship.
To begin, choose the languages option on the homepage, and select Spanish, or whichever other language you would like your counselor to speak.
Then, put in your zip code, and you'll see bilingual therapists near your location. Moreover, detailed information about their practice, values, approach, focus, and services is provided. You will need to search specifically for relationship counselors.
The one issue with Inclusive Therapists is there isn't a huge number of marriage counselors on the platform, especially in smaller cities. Depending on where you live, it might be hard to find a bilingual relationship counselor near you.
Who is a bilingual marriage counselor, and what do they do?
A bilingual marriage counselor is fluent in at least two different languages, and can counsel you about issues related to your marriage and many other life issues. The counselor provides a safe and supportive environment, and you can go through your issues with them openly.
A counselor must be fluent in speaking two languages, and they may also be skilled in switching language or code-switching (when words or phrases are replaced by another language within a sentence).
In addition, a bilingual counselor should be able to engage in bilingual conversations with proficiency, which is only possible when the counselor is also bilingual, and understands how the husband and wife prefer to be understood during marriage counseling.
In a marriage, most conflicts occur due to misunderstandings. Understanding is crucial in a relationship, and if a mishap occurs due to language or cultural issues, a bilingual counselor is essential to help you solve your problems.
You may also prefer a bilingual marriage counselor just to make the process of getting help easier, if one partner is stronger in a given language than their significant other.
Treatment methods used in bilingual counseling
Different types of bilingual marriage counseling are now available to help you resolve marital issues.
Below, we've looked at some of the important treatment methods commonly used in bilingual counseling.
Emotion-Focused Couples Therapy
As the name indicates, this type of therapy focuses on the emotional connection between partners, and is designed to strengthen the emotional bond in a marriage.
In Emotion-Focused Couples Therapy, a therapist may try to understand your emotional responses to different situations, along with how your partner interacts with these responses.
Afterward, your therapist may help you keep yourself away from distressed, rigid, and destructive emotional patterns, to help support a healthier bond between you and your partner.
Cognitive Behavioral Therapy (CBT)
Cognitive Behavioral Therapy (CBT) is a common approach used by therapists to identify and resolve challenges you may face in a marriage.
Using this technique, your therapist attempts to get to the root cause of your marital issue, and then, your counselor helps you and your partner understand the reasons behind the problem, without attaching blame.
After helping you understand the leading cause of the issue, your therapist will put forward different solutions to the problem. Solutions may include strategies to change behaviors and feelings, and encourage the expression of positive thoughts.
Solution- Focused Therapy (SFT)
SFT focuses more on finding techniques to solve marital issues, rather than digging too deep into the problems themselves.
In this type of therapy, your counselor may examine and try to understand the relationship problems you're facing, but will avoid going into the detail related to these issues. Instead, your therapist will try to provide solutions as early as possible. Thus, SFT allows your therapist to resolve marital issues more quickly than when using other treatment methods.
The Gottman Method
The Gottman Method is a psychological approach in which a thorough assessment of marital issues is performed, followed by research-based interventions.
The main goal of this type of therapy is to ensure positive verbal communication, establish an intimate and respectful marriage, and reduce negative sentiments in a relationship.
Positive psychology techniques
Positive psychology techniques aim to establish a healthy relationship by making a couple understand each other's psychological needs, and reshaping the communication patterns between the partners.
Using this technique, your therapist may ask you to do small but positive things with your partner that can increase the strength of your relationship. For instance, your therapist may advise you to watch movies together, improve your intimate touch with your partner, or show you techniques to better express your love for each other verbally.
Common causes of relationship conflicts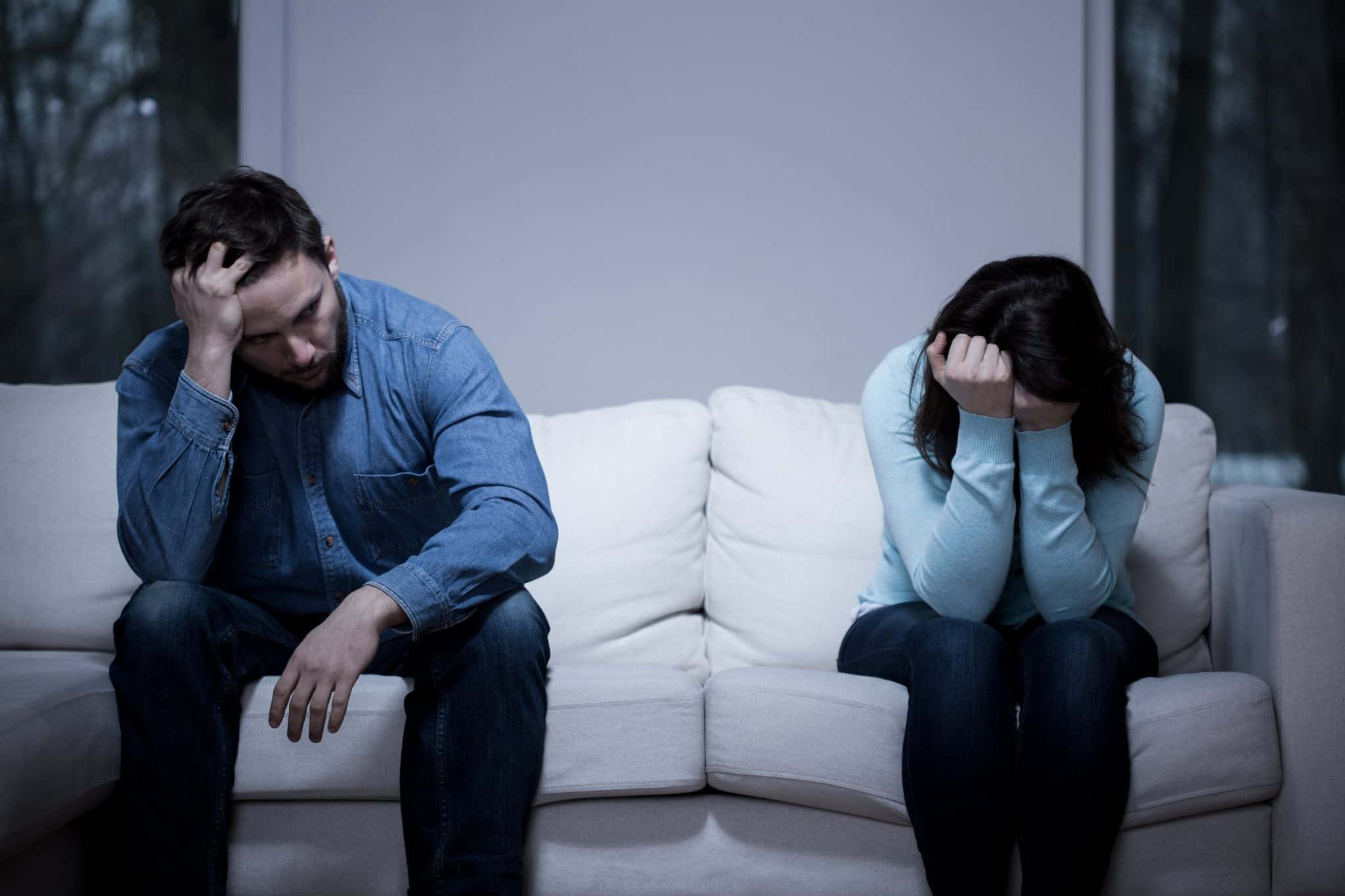 Certain factors play a significant role in relationship conflicts and failures. Some of these common issues are mentioned below.
Heavy financial burdens, including undiscussed debts and high expenses.
Lack of emotional understanding and attachment with the partner.
Toxic and rude behavior.
Verbal or physical abuse.
Different life plans/goals (such as whether or not to have children).
Conflicts with in-laws.
Issues around parenting.
You can manage conflicts in your relationship by getting counseling with or without your partner, and learning to manage these issues healthily at the early stages of the conflict.
When might you need bilingual marriage counseling?
If you are going through difficulties in your marriage that you're struggling to resolve, it might be a good idea to see a marriage counselor, especially if the issues are affecting your mental health.
And if your husband or wife is a better English or Spanish speaker, you might prefer to find a bilingual marriage counselor, to help make the process of getting help easier.
Good communication is key to a healthy relationship, and it's also important for counseling to be effective as well. Anything you can do to improve your connection with your counselor is always a good thing to do.
How to find a bilingual marriage counselor near you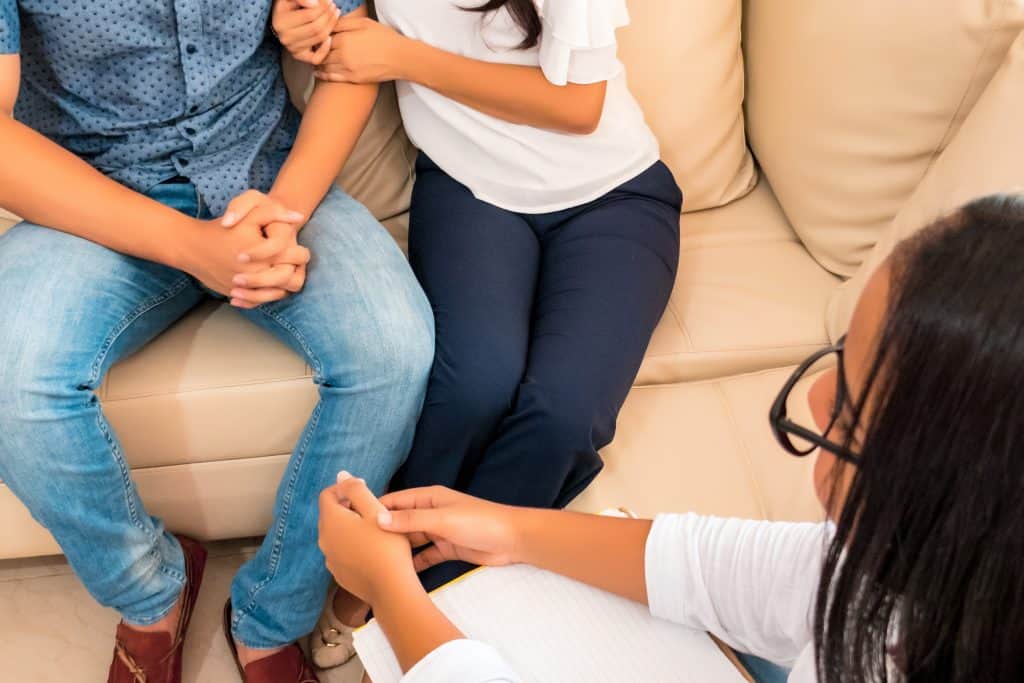 One of the easiest ways to find a bilingual marriage counselor is by using ReGain. Simply sign up on their website, and state that you're looking for a marriage counselor who speaks English and Spanish, or any other language, and they will match you with a qualified mental health professional.
Other than using ReGain, you can also find a good bilingual marriage counselor in your area for in-person counseling sessions with a therapist directory, like Inclusive Therapists. The only downside to these services is the number of available bilingual marriage counselors is quite low, especially in some small towns and cities.
How to choose a bilingual marriage counselor
To choose a bilingual marriage counselor, you might want to consider factors such as:
Their language proficiency. Ideally, you will want to find a counselor who has been speaking English and Spanish since birth. However, you may also find counselors who speak English or Spanish natively, and have picked up the other language more recently.
Their qualifications. In the US, marriage counselors are usually Licensed Marriage and Family Therapists (LMFTs).
Their specialization and areas of interest. Some marriage counselors focus specifically on improving intimacy, or overcoming infidelity, for example.
How much they charge. Remember, most marriage counseling services are not covered by health insurance plans, because they are not providing assistance for a diagnosed mental illness. We have explored the cost of marriage counseling in more detail below.
How much does a bilingual marriage counselor cost?
Marriage counseling costs different amounts depending on where you are in the country, the experience of the counselor, and whether or not your partner will join in the counseling sessions.
Most of the time, for in-person bilingual marriage counseling, you can expect to pay about $125-$150 per session, and the cost may be higher if you bring along your husband or wife.
By contrast, ReGain costs about $60-$90 per week, which includes a weekly therapy session that your partner can join if they want, as well as the ability to message your counselor at any time.
Conclusion
Bilingual marriage counselors provide support for married couples from different nations who may face communication gaps due to having different native languages. They also help couples who would prefer to be able to speak to a relationship counselor in their native tongue, while getting counseling with their partner.
To save your relationship, you can choose a bilingual counselor who understands the native language of both you and your partner, and who will provide counseling in your respective languages to make the counseling process easier.
To get more help choosing a bilingual relationship counselor, feel free to leave a comment below, and we'll get back to you.