Online therapy provides an easy way to communicate with a licensed mental health professional using your phone, tablet, or laptop. Using different modes of communication, including messaging, live chat, video chat, or audio calling, you can easily connect with a therapist from the comfort of your own home.
In this article, we'll explain how online therapy works, how it differs from face-to-face therapy, and how to decide if online counseling is right for you.
How e-therapy works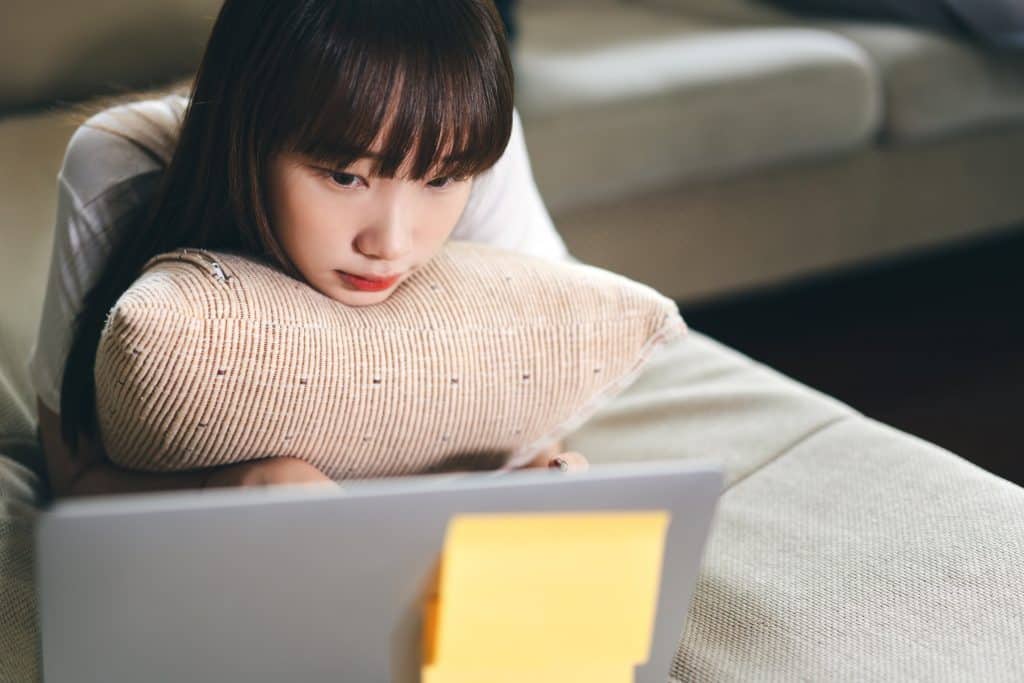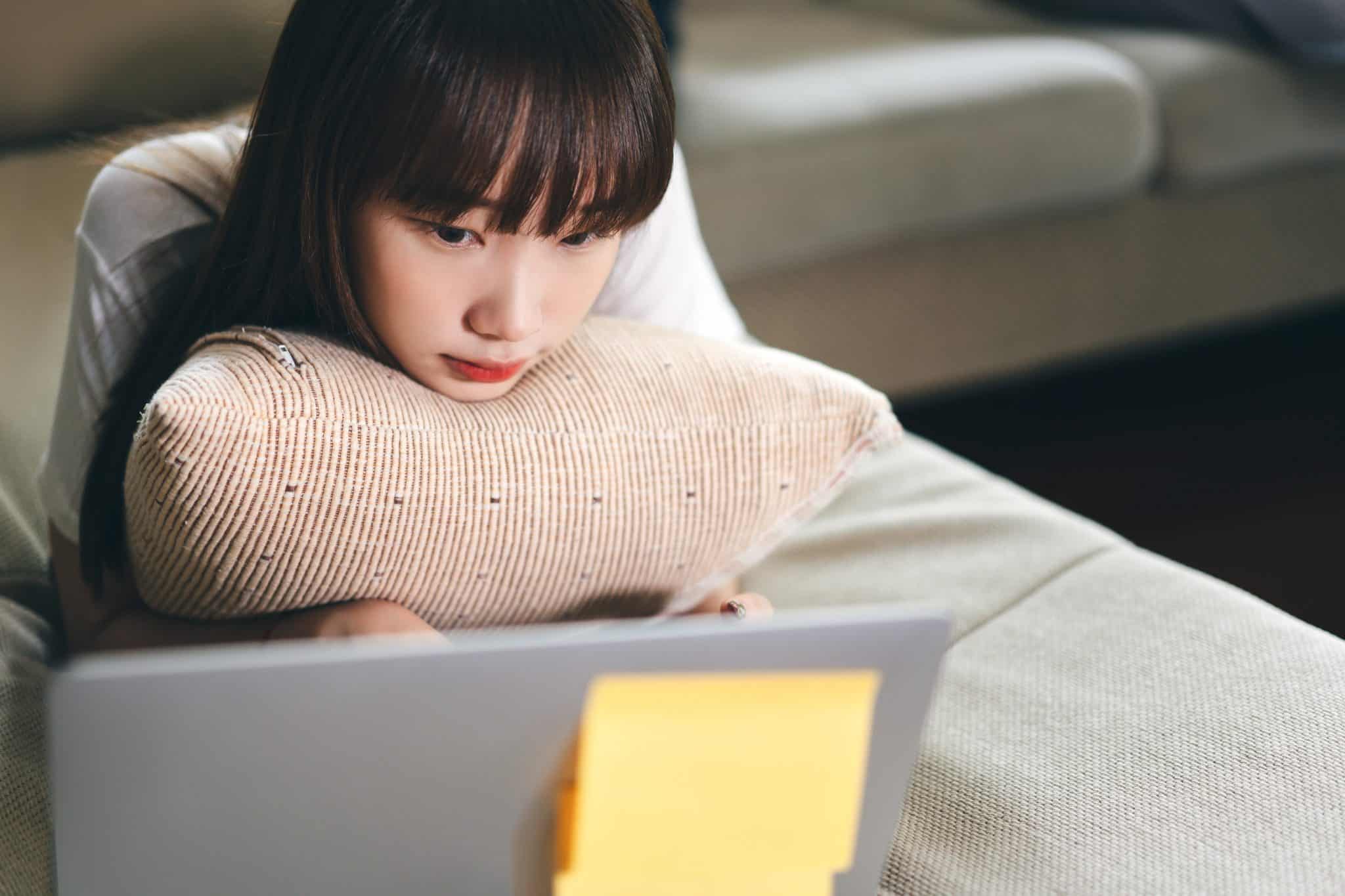 Using your web browser or a mobile app, you can access a service that provides online therapy. These platforms will then ask you to sign-up for their subscription to begin the onboarding process.
Once you've signed up, the platform may ask you some basic questions about your problem or problems, what type of therapy service you seek, and your preferences in a therapist. These questions help the platform match you with the right mental health professional.
Next, you can book in live video calls or phone calls with your therapist, based on both your schedule and your therapist's availability. You can then attend the online therapy session at the time you have scheduled. These sessions may recur weekly or bi-weekly, depending on the service that you subscribe to.
You may also be able to send text messages to your therapist, with some online therapy platforms. On BetterHelp for example, you can message your therapist at any time, and they will respond during business hours.
Psychological methods used in online therapy
Just like in-person therapy, the methods used by licensed therapists in online therapy sessions are often based on CBT (Cognitive-Behavioral Therapy), Psychodynamic Therapy, and/or Dialectical Behavioral Therapy.
Typically, these methods are first used to assess your mental state, then develop a treatment plan to improve your mental health. Each psychological method is slightly different, so it's worth asking your therapist about the types of treatments that they use, and how they will be applied.
Is online therapy a suitable alternative to in-person therapy?
Online therapy can be just as effective as traditional face-to-face therapy in managing many mental health conditions. Online CBT can effectively help treat depression, stress, anxiety, relationship problems, eating disorders, emotional imbalances, post-traumatic stress disorder (PTSD), borderline personality disorders, obsessive-compulsive disorders (OCD), substance abuse, and other mental health-related problems.
For example, a review of 17 studies found that online CBT was more effective than face-to-face CBT at reducing the severity of depression symptoms.
There are some situations in which e-therapy is not the best option. If you are in a crisis situation, or have severe mental health issues, then face-to-face therapy will provide a better level of support.
How to find an online therapist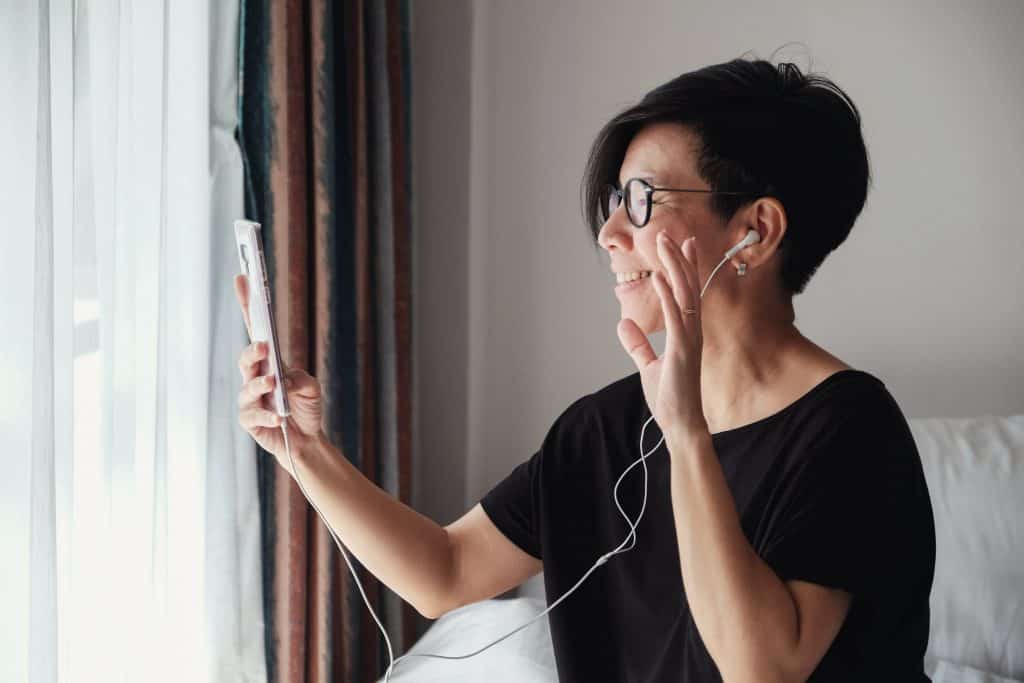 The easiest way to find an online therapist is to use a platform like BetterHelp.
The therapy professionals on these platforms mostly work day jobs, and help people over the internet when they're not busy with their face-to-face customers. Therefore, using these services, you get access to qualified, experienced professionals, and you can speak to them outside of working hours if you want to avoid taking time off.
The online platform helps to match you with a therapist (so you don't have to do any searching), and facilitates communication between you and your therapist. Each platform will likely have a website and a mobile app, each with a text messaging function, and the ability to schedule and undertake video or phone calls.
The other benefit of these platforms is they allow you to easily switch therapists at any time, and for any reason. If you don't feel like there's a strong connection with your first therapist, or you want to try a different style of therapy, it's easy to make the switch.
Cost of online therapy
Online therapy is generally considered more affordable than traditional in-person therapy. Since most therapists recommend you see them once a week, you can end up paying $600 per month or so.
In contrast, e-therapy sessions are typically cheaper than face-to-face sessions, because online therapy is commonly based on a subscription model. This means you pay the same rate regardless of how often you correspond with your therapist. Also, many virtual therapy services offer financial assistance, allowing you to access cheaper pricing if you are unemployed, a veteran, a student, or otherwise facing financial difficulty.
Online counseling typically costs about $60-$80 per week, including one video call, plus the ability to text message your therapist.
What to expect from online therapy when compared to traditional therapy
Here are some of the things you can expect from online therapy, when compared to in-person counseling.
Online therapy is less advice-centered or directive. You are given your due space and complete independence to make the right decisions, and share your thoughts/feelings.
Online therapy, just like traditional therapy, also takes time to produce effective results. Though it is provided over the internet, your therapist still needs your commitment and consistency to deliver effective results.
Your therapist may want to know your goals for therapy and will work with you in the first or second session to form a treatment plan. This plan will include how often you will meet, what you will work on, and some ideas about how to help you reach your goals.
Advantages of online therapy
Here are some of the main advantages of online therapy.
Easy accessibility
One of the main advantages of online therapy is its easy accessibility. Instead of traveling to attend a counseling session, you can access your therapist almost instantly, using the internet.
You don't have to sit in traffic, wait in a waiting room, or even leave your own house. This means that you can get help even if you are not very mobile, or live somewhere with very few practicing therapists nearby.
Convenience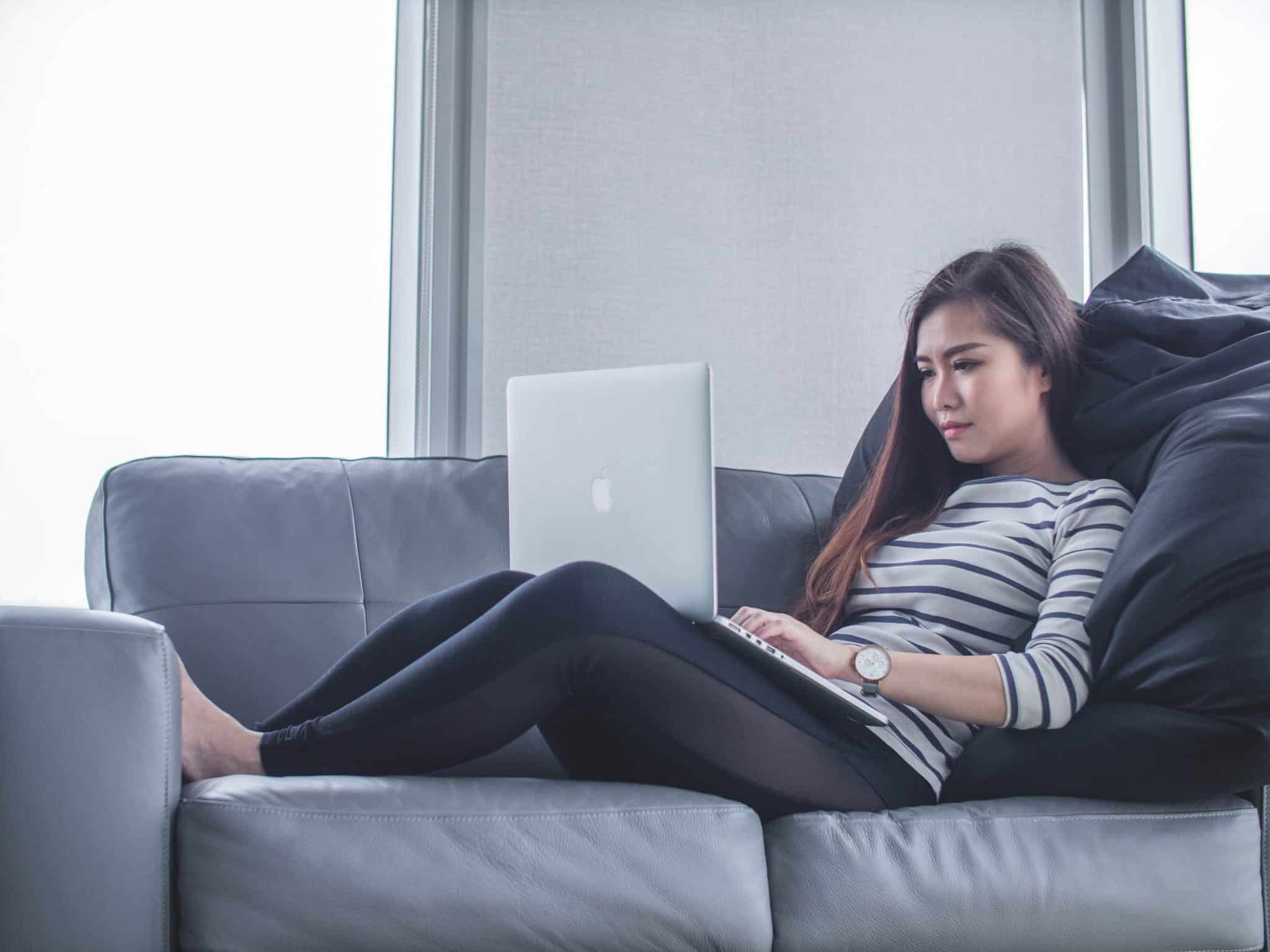 What could be better than attending a counseling session with a licensed therapist from the comfort of your own home? Along with the convenience this mode of therapy offers, it also provides privacy, because you can consult your therapist without even stepping out of your room.
With most forms of online therapy, you can also get help when you don't have time for a video call, by text messaging your counselor.
Freedom from waiting lists
Online therapy provides platforms where you can get immediate help from a licensed therapist rather than waiting weeks for an appointment. Getting immediate help allows you to establish an earlier diagnosis, enabling you to begin improving your mental health more quickly.
High cost-effectiveness
As mentioned above, online therapy is comparatively cheaper than face-to-face therapy. The affordability of online therapy provides you with the chance to attend more counseling sessions, and thus, it can be more beneficial in helping you more effectively solve your issue(s), if the price of therapy is a key concern.
Ensures confidentiality and privacy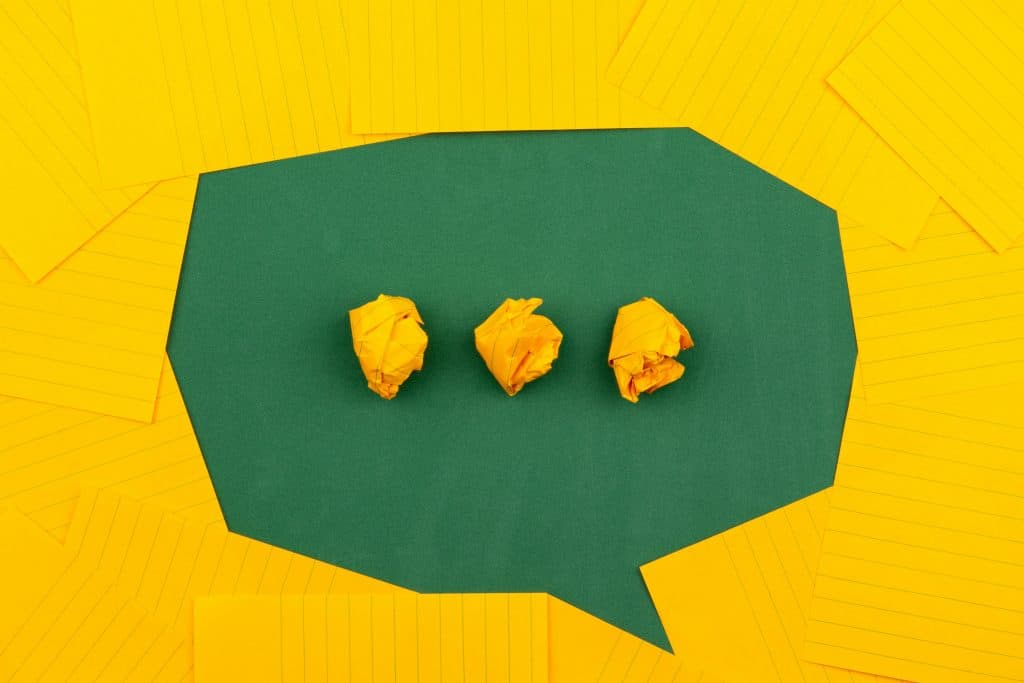 Online therapy provides you the opportunity to consult a therapist anonymously, without revealing your identity. Moreover, good online therapy platforms use secure encryption methods to ensure the complete confidentiality of the conversations between you and your therapist.
Eliminates COVID-19 infection risk
Because this type of counseling involves to face-to-face contact, online therapy gained popularity during the COVID-19 pandemic.
Taking into account the benefits of online therapy, even the World Health Organization (WHO) has now recommended the use of online therapy for promoting, caring, and preserving global mental health.
Shortcomings of online therapy
Although online therapy can be very helpful for people in improving their mental health, it also has some downsides, which we've explained below.
Poor insurance coverage
Most insurance policies don't cover online therapy, and some online mental health professionals also don't accept insurance as payment. However, there's hope that many platforms will start accepting insurance plans in the coming years. BetterHelp is one such online platform that is covered under some Employee Assistance Programs, for example.
Not appropriate for serious psychiatric illnesses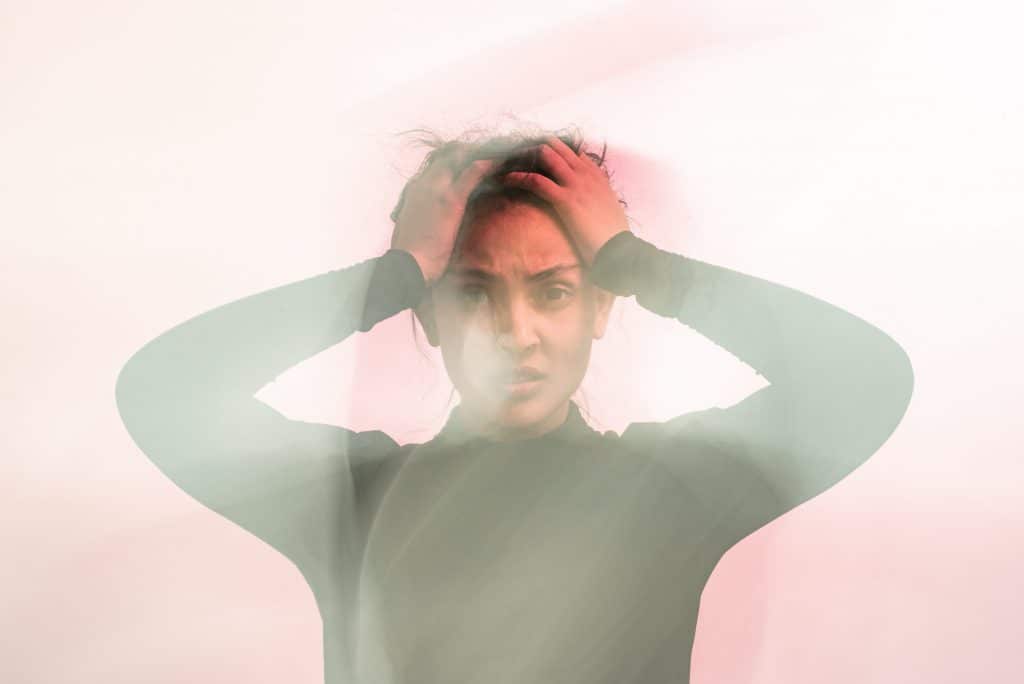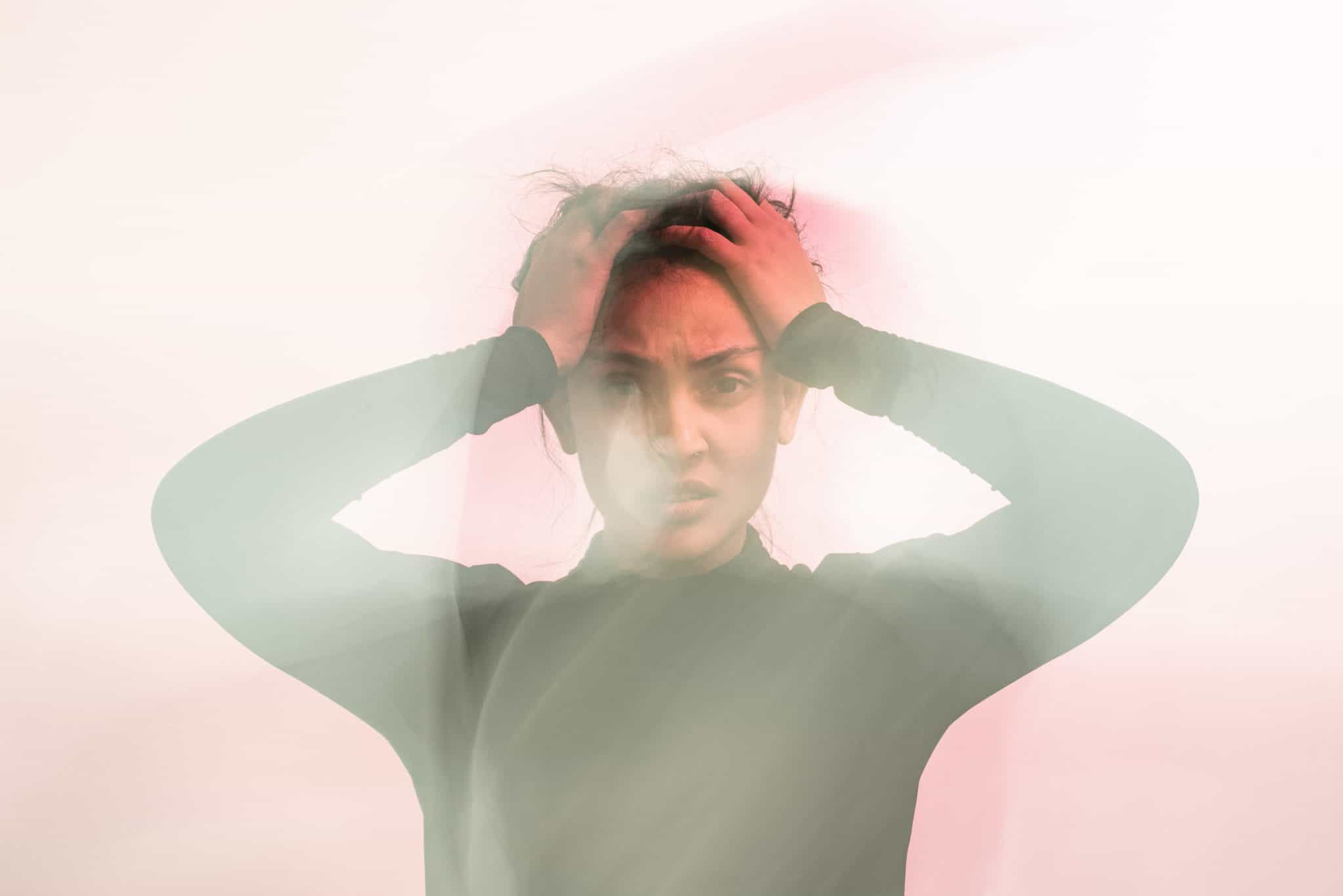 Though online therapy can be valuable in treating many mental health problems, it is not recommended for treating illnesses that require immediate psychiatric intervention or are severe in nature. These types of serious issues include psychosis, suicidal or homicidal thoughts, or any other condition that may result in harm to yourself or others.
Inability to observe behavioral or non-verbal responses
In using e-therapy, a therapist cannot closely monitor and analyze your facial expressions, non-verbal behavior, or body language. This can limit the effectiveness of therapy in some situations, and make it more difficult for a therapist to provide help, since these observations are useful in undertaking a mental health assessment.
Conclusion
In recent years, online therapy has proved its effectiveness is quite comparable to in-person therapy. Online platforms like BetterHelp provide you with the ability to communicate with licensed therapists via live chat, video, or audio sessions.
Despite some shortcomings, online therapy has gained popularity because of its easy accessibility, high convenience, and cost-effectiveness. That is why WHO has also endorsed the use of online therapy amid the COVID-19 pandemic.