Looking for a Christian counselor who has experience helping teenagers?
In this guide, we've explained how to find Christian counselors for youths, including reviewing three different services that can connect teens and their parents with a Christian therapist.
Want to skip right to the suggestions for Christian counseling services for teenagers? Here are our 3 recommended therapy solutions:
Best Christian counseling services for teenagers
Let's begin our reviews.
In this section, we've looked at two online therapy platforms that provide Christian counseling services for teenagers and young adults.
Plus, we've also looked at a third website that can put you in contact with in-person Christian counselors and therapists near you.
Elevate your emotional and spiritual well-being with Faithful Counseling. Online therapy, rooted in Christian values, connects you with licensed therapists who understand your journey. Starting at $60/week you can schedule one weekly live session and message your therapist anytime. Begin your journey by taking a brief questionnaire to connect with your ideal therapist.
Note: We collaborate with top-tier mental health companies and receive compensation for marketing efforts on behalf of Faithful Counseling.
Putting the teachings of Christ at its core, Faithful Counseling is an online therapy platform that utilizes a combination of faith-based values and modern psychology techniques.
This service specializes in providing Christian counseling services, however, it's important to note that they only work with teens 18 and above. Each counselor on the platform practices the Christian faith, and there are a range of mental health professionals on the service who have extensive experience helping young people.
To start the counseling process, you will fill out a questionnaire that asks a range of questions about your faith and the mental health issues that you're facing. Parents can also help to fill out the initial form, to ensure that the therapist knows to involve them in the process.
Once the initial form is filled out, Faithful Counseling will match you with a qualified Christian counselor, based on the information provided on sign-up. You can always choose to switch therapists for any reason at a later date.
After being matched with a teen counselor, you will be able to schedule a weekly session at a time that works for you, either by video call or live chat. You can message your therapist anytime between the sessions, helping them to raise any issues prior to the next counseling session.
Family sessions are also available, if this would be helpful in your situation. A family therapist can help with communication between you and your parents, if necessary.
Ultimately, Faithful Counseling is a great way to connect with a therapist who practices your faith and is spiritually informed. Their therapists are vetted, licensed professionals, and are very accessible through the online platform. However, they don't offer face-to-face services, and as a result, this platform isn't covered by health insurance companies.
Nurture your teenager's well-being through Teen Counseling. Tailored for ages 13-19, their online therapy begins at $60/week. This includes a weekly live session, the flexibility to message your therapist at any time, and the opportunity for parents to connect with therapists. Empower your teen's journey today with Teen Counseling – start with their online questionnaire.
Note: We collaborate with top-tier mental health companies and receive compensation for marketing efforts on behalf of Teen Counselling.
Teen Counseling is another online counseling platform. It differs from Faithful Counseling in that it is not specifically for Christians – rather, this service is designed for youth counseling specifically. However, you can still get Christian counseling on the platform.
The sign-up process for this service is very similar to with Faithful Counseling. When you fill out the intake questionnaire you will answer a few different questions, including about your religion. If you specify that you're looking for a Christian teen counselor, Teen Counseling will match you with an appropriate spiritually informed therapist.
You can use this site with or without parent involvement. However, in most states, you need to be at least 18 years old to attend therapy without parental permission.
If you sign up as a parent, you will be able to share an invite code to allow your teen to join the platform. They can then message their therapist by themself, or in a shared chat room with you and the therapist.
As well as being able to live chat and send messages, your teen can also have weekly counseling sessions via video call (or live chat, if this would be easier). You can schedule these sessions outside of school hours, which is great.
It's not possible to receive in-person therapy using Teen Counseling. However, each therapist on the platform is vetted to ensure that they're qualified, and to verify that they have been delivering great results for teenage clients in their professional career so far.
The Christian Counselor Directory connects you with dedicated Christian therapists in your US area who uphold strong principles and faith. This specialized directory includes both professional and pastoral therapists. Plus, discover nearby churches for a comprehensive spiritual resource.
The Christian Counseling Directory differs from the two therapy platforms above in a few different areas:
You can get in-person therapy as well as online counseling (referred to as "Telehealth" on the website). You can find a Christian youth counselor nearby if you would like to find local support.
You may be able to get a therapist from your own religious community.
This website is a directory, and you will have to do more research into the Christian therapist's background, reviews, and suitability to work with your teenage child.
There is no fixed fee, and there can be some variation as to how much you will pay. In general, the therapy can be a bit more expensive when compared to using an online service.
It is sometimes possible to get health insurance to cover the therapy, especially if you seek professional help in-person.
There are strengths and weaknesses to these points and we will look at them in a little detail below.
In-person Christian counseling can be more effective in some situations, as the adolescent and their counselor might be able to work better together on a face-to-face basis. This may cost a little more, but in some circumstances, assuming that the counselor is a licensed professional, in-person counseling will be covered by your health insurance plan.
This isn't to say that internet-based counseling services are worse than in-person help. If your teen is suffering from anxiety, depression, or trauma/grief, they may feel more comfortable speaking with someone from the comfort of their own home, rather than going to the counselor's office.
Different religious communities have different readings of the Bible, despite their shared outlooks. Catholicism and Protestantism are classic examples where you follow Christ in different ways.
Though the search system on the Christian Counseling Directory doesn't specifically mention this, you will have to work through the therapists' profiles to decide which counselors are suitable for your child. The criteria of your search may lead to finding someone in your community, or even in the same church.
Unlike the online platforms above, the Christian Counseling Directory does not heavily vet those who advertise on the platform. This means you will have to take care when choosing between therapists, and do appropriate research into the quality of each counselor or psychologist, and the types of treatment they offer.
Does my teenager need counseling?
Being a teen can sometimes be confusing or difficult. The challenges and hurdles they face in a very complicated social environment are such that there is evidence that the rates of childhood mental illness are growing nationwide.
Symptoms that your teen may need help include consistent anger, anxiety, depression, and changes in mood that are challenging for those around them. It's normal for a teenager to experience mood disorders or stress, but if the problem is incessant, and is having a negative impact on their life, your child may need support.
Even if your teenager isn't at the point where they have a diagnosable mental health condition, guidance from a counselor can help them find the best way forward in tricky times. Counselors with a strong faith can be especially helpful in answering questions such as "where do I fit in this world?".
How do I get my teenager to see a counselor?
For many parents, when discussing the possibility of getting help with your teen, communication is key.
Here are some tips you can use to help encourage a teen to see a counselor.
The most important thing is to try to avoid blaming your child for any issues that they are facing. Instead, try to help and support them as much as possible, and be there for them when they want to talk.
You can frame seeing a counselor as getting assistance to overcome the challenges they are facing. If your teen does not agree that there is a problem, for example if they are in denial about an anger management issue, you can use "I" statements to help them understand, while being careful to avoid blaming your child for the situation. For example "I worry that…", or "I feel like…".
Consider looking into online counseling solutions, if this would make things easier for your child.
Avoid over-involving yourself in the process. Your child may want to discuss certain things privately with their counselor – this is perfectly normal.
Help your teen to choose their own counselor, rather than picking one for them. You may like to research a few different counselors and give your child the choice of who to see. While you don't want to over-involve yourself, you do want to make the process of getting help as easy as possible for your child.
How much does Christian counseling cost?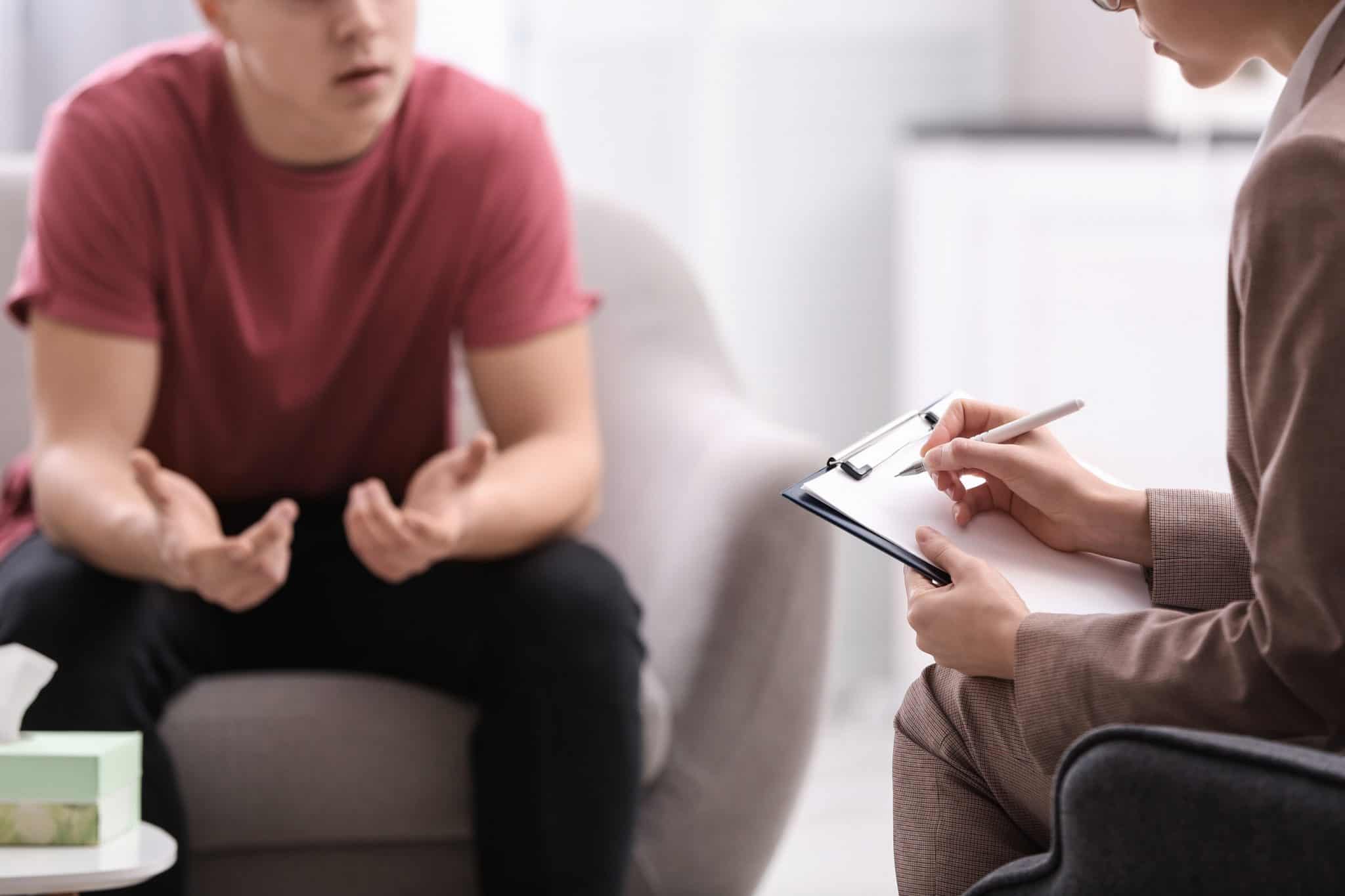 Online Christian counseling will typically cost around $80 per week through one of the first two websites we mentioned above. However, it can cost as little as $60 per week if you qualify for financial aid. Many internet counseling platforms can help to support you with lower pricing if you are a student, unemployed, or are otherwise struggling financially. You can read our guide to affordable Christian counseling to learn more about lower-cost virtual therapy options.
In-person counseling that utilizes faith-based values can cost in the region of $100-$150 per week, although it depends on the counselor you choose, the type of professional help you seek, and where you live.
However, although virtual counseling can be cheaper, it's important to note that most of the time, it's not typically covered by your health insurance provider.
Problems that Christian counseling can help with
As parents, watching your child struggle through their transition from childhood to adulthood can challenge you and your connection with God. During this period, their behavior can change, and this can affect your relationship with your child as well.
There are a variety of ways to help your teenager or young adult overcome issues related to depression, anxiety, low self-esteem, and stress, including when they are completely overwhelmed. Christian counselors are generally trained in a variety of modern therapeutic disciplines, and use these techniques combined with scriptures and spiritual teachings to help teens in counseling.
Here are four examples of areas where a Christian counselor can help your child find their way back to their true path.
Anxiety and depression
Factors such as school-related stress, growing pains, and other youth concerns can eventually lead to issues such as anxiety and depression in your teenage years.
Professional Christian counselors can show clients that by following Christ's will, you will find your way out of issues such as depression/anxiety and discover hope, not fear. God offers light in the darkness, and by following the right path you can be strong in the knowledge of His Love.
To treat depression/anxiety, spiritual teachings will often be used alongside therapeutic techniques by the professional, such as cognitive behavioral therapy (CBT) and psychotherapy, to help adolescents through their challenges.
Family counseling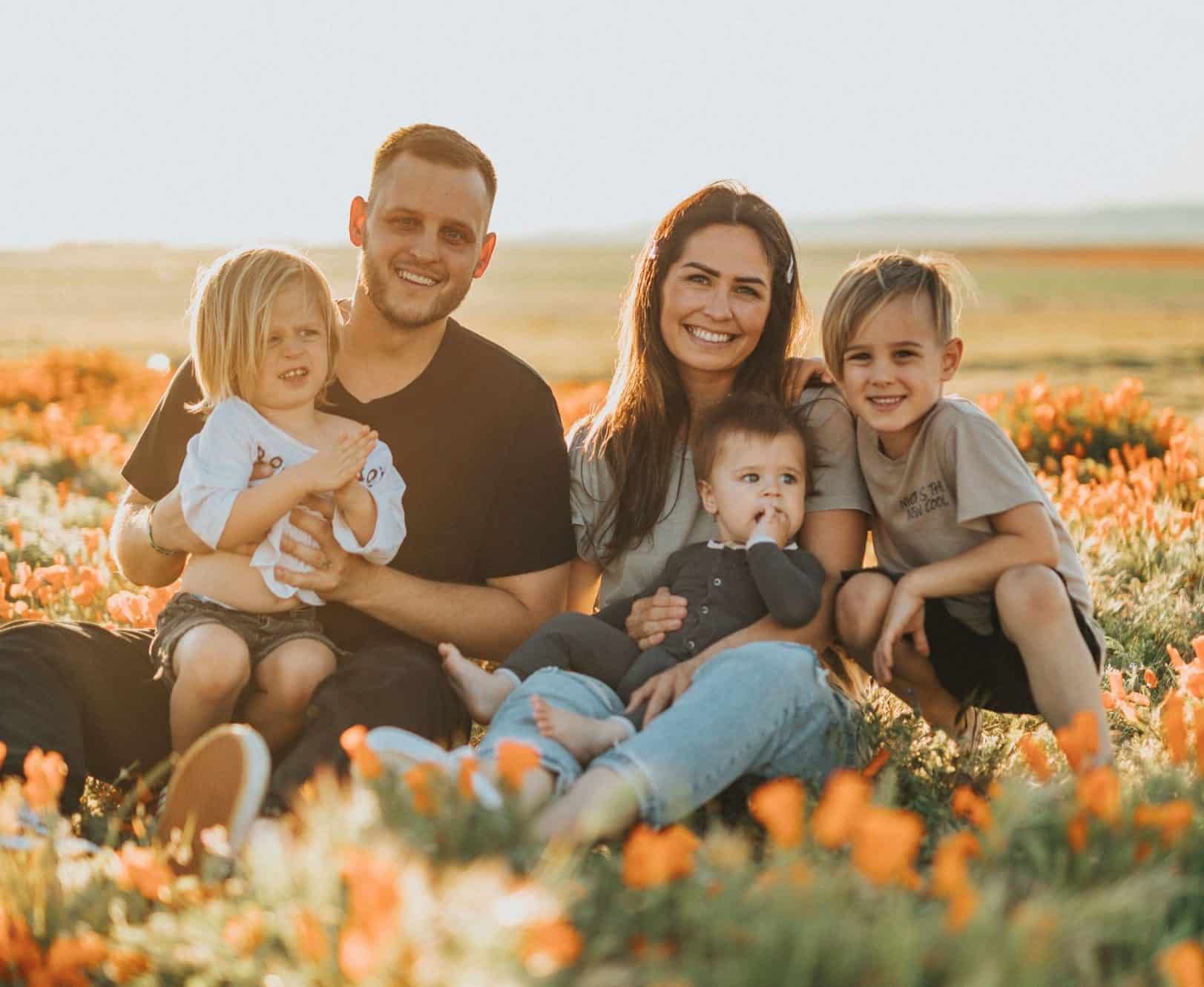 A family therapist who is also of the same faith can help you to mend relationship issues with your child or children, as well as with your husband or wife. They can also help guide you through the process of raising children, including as they become young adults.
Good communication skills are extremely important for functional families – a counselor can help in situations where communication breaks down between parents and their children.
Parenting can be a difficult path, but a spiritually informed therapist can guide you through tough times, helping to strengthen the bond between family members.
Trauma and grief
Another strength of Christian counseling is in dealing with trauma and grief. The understanding of the eternal Kingdom of God can help with the loss of someone close, perhaps a parent or sibling, and give your child hope for a future without that key person in the physical realm.
Trauma is a form of grieving, and there are well-established therapeutic techniques for helping a young adult or teen through their experiences and distress. With the knowledge that God will help them through the worst challenges of their lives, Christian counseling can help teens find the extra strength needed to get through these types of challenges.
Self harm, eating disorders, and substance misuse
A sad result of a teen losing their way can be that they begin to partake in alcohol or substance misuse, develop an eating disorder, or inflict pain upon themselves, to try and find relief.
Counseling, using both the scriptures and modern therapeutic techniques, can guide a teen back on the right path. When teens benefit from such counseling they can go on to flourish without leaning on such harmful crutches in life.
If you're a teenager or a parent of a teenager who is having thoughts of harming themselves or others, it's important to seek immediate in-person help. Dial 911 in an emergency, or the self-harm hotline on 1-800-DONT CUT (1-800-366-8288).
Conclusion
This is the end of our article on Christian counseling for teens.
If you have any questions about Christian mental health treatment for yourself as a teenager, or for your teenage child, please comment below and we'll help you find the right therapist.