With mental health care losing much of its stigma in the past few years, there has been a strain on traditional therapy services in Australia and other countries. As a result, you might be considering using an online therapy service, such as BetterHelp.
In this article, we've explained how BetterHelp works, discussed what it costs, and provided a few pros and cons of the platform for users in Australia.
Overall, we rate BetterHelp 4 out of 5 for Australian users.
Find-a-therapist readers get 15% off their first month of BetterHelp membership.
Note: We collaborate with top-tier mental health companies and receive compensation for marketing efforts on behalf of BetterHelp.
What does BetterHelp cost in Australia?
A BetterHelp subscription costs the same amount no matter which type of mental health professional you speak with on the platform, including counselors, psychologists and other types of therapists.
The cost of BetterHelp in Australia ranges from $90 to $140 Australian dollars per session, or $360 to $560 per month.
BetterHelp also offers financial aid to those in need. While you're signing up, BetterHelp will ask questions about your financial situation, and if you meet certain criteria, you can apply for aid.
People who qualify include students, veterans, the unemployed, those financially impacted by COVID-19, and those on low incomes at the moment.
You can also get 15% off your first month of BetterHelp using the coupon code "find-a-therapist" or by clicking this link.
Cost of BetterHelp compared to in-person therapy
The price of traditional therapy in Australia varies depending on the type of psychotherapy you need, and the counselor's level of expertise.
Generally speaking, the price of face-to-face counseling in Australia costs between $90 to $270 per session. Since most counselors would want to see you at least once a week, the monthly cost of counseling can reach between $360 to $1080.
If you're struggling with more severe issues and feel like you need to speak to a licensed psychologist, the price of therapy can reach up to $390 per session, especially in high cost of living locations such as Sydney and Melbourne.
Insurance coverage
BetterHelp is not covered by Medicare or private health insurance in Australia, which means you will have to pay the full price of therapy on this platform.
If you're attending traditional therapy in Australia, you can benefit from a Medicare rebate once your general practitioner refers you to a therapist. Also, if you have private health insurance with mental health coverage, this can also provide you with a rebate.
However, your general practitioner will only be able to refer you to a registered or clinical psychologist whose area of expertise might not be what you're looking for.
If you're suffering from a clinical disorder, such as depression or anxiety, this wouldn't be a problem – you can access the help you need and get a Medicare rebate. But if you're looking for individual counseling for non-clinical issues, you might find that these types of services aren't covered by Medicare.
Similarly, couples and family counseling, which tend to be more expensive than individual counseling, also aren't covered by Medicare.
In these cases, BetterHelp might be a more affordable option.
How does BetterHelp work?
In this part of the article, we've explained how BetterHelp works from the patient's point of view.
What does BetterHelp offer?
BetterHelp offers weekly therapy sessions that can be attended over the phone, via video call, or using live chat. The sessions typically last between 30 and 45 minutes.
Once you're matched with your therapist, you can work out a schedule that suits you the best. You can attend sessions outside of business hours if you work a 9-5 job, for example.
Aside from the weekly therapy sessions, anytime messaging with your counselor is included in the price. The messages between you and your therapist allow you to raise any questions you may have, or thoughts you are experiencing, without having to wait until the next counseling session.
The messaging system is useful for types of psychotherapies that use a lot of homework, such as Cognitive-Behavioral Therapy. Over the messaging system, your therapist can give you feedback on your progress with the treatment.
You can also text your therapist in between sessions if you're going through a crisis or feeling overwhelmed, and they will respond during their workday.
Signing up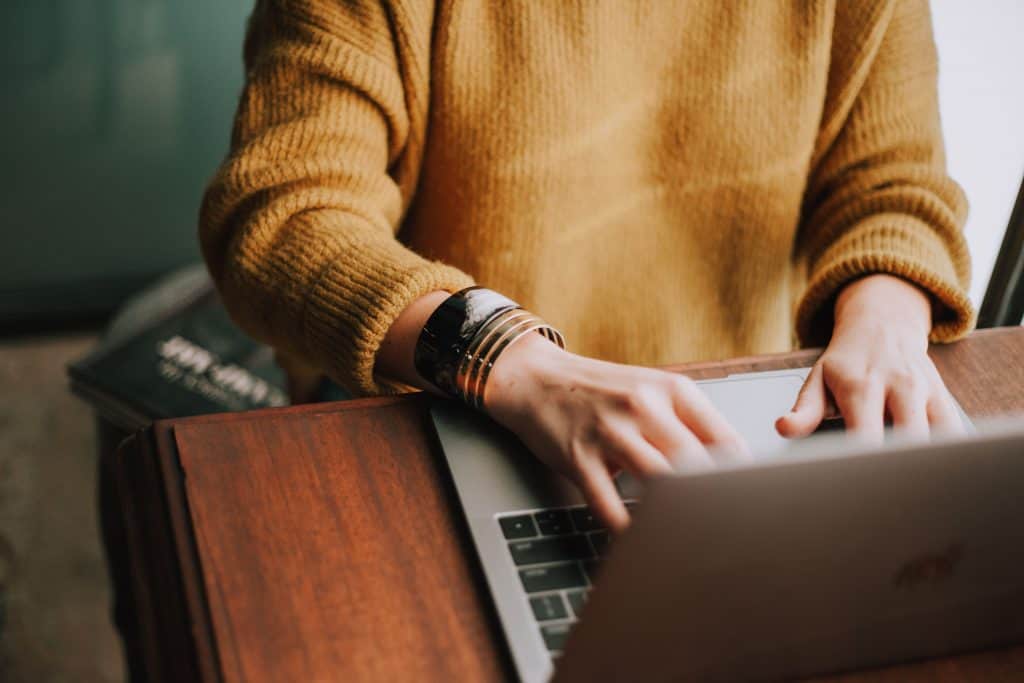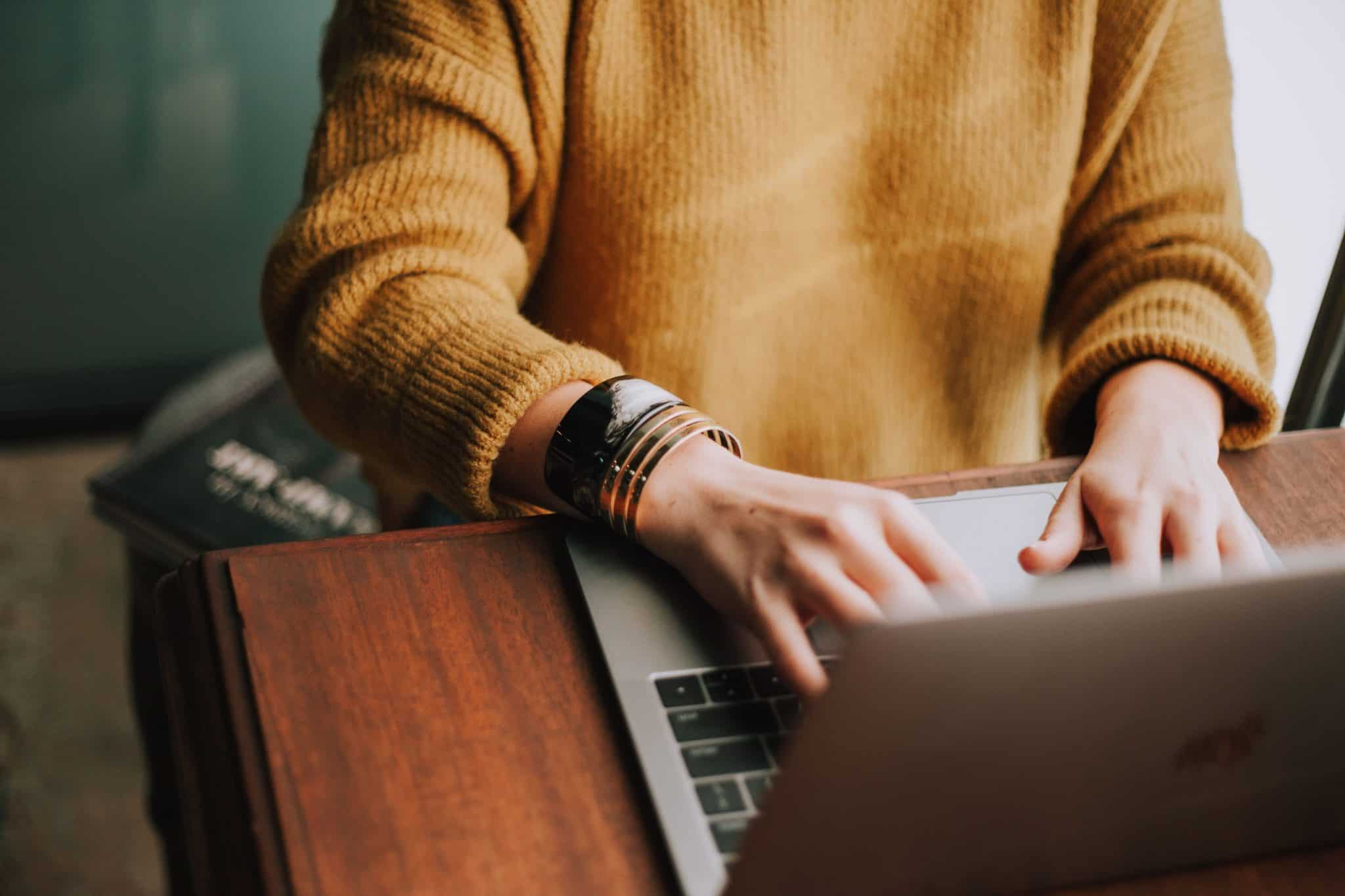 The sign-up process to BetterHelp is simple and straightforward.
Upon visiting their webpage, you will be asked to answer some questions about yourself, the problems you're dealing with, and your overall physical and mental health.
BetterHelp uses these questions to get to know you better and to find the best possible therapist for your specific needs.
Creating an account and starting therapy
Once you've answered the questions on the BetterHelp website, you will be asked to create an account. Here, you can choose to give a nickname instead of your real name if you'd prefer.
BetterHelp will then match you with your therapist. The time between creating an account and having the first session with your therapist varies from a few hours to a few days, but most people who have used the platform say they've been matched in the first 24 hours.
If you're for whatever reason not satisfied with your therapist, you can always request another one.
Are there BetterHelp therapists in Australia?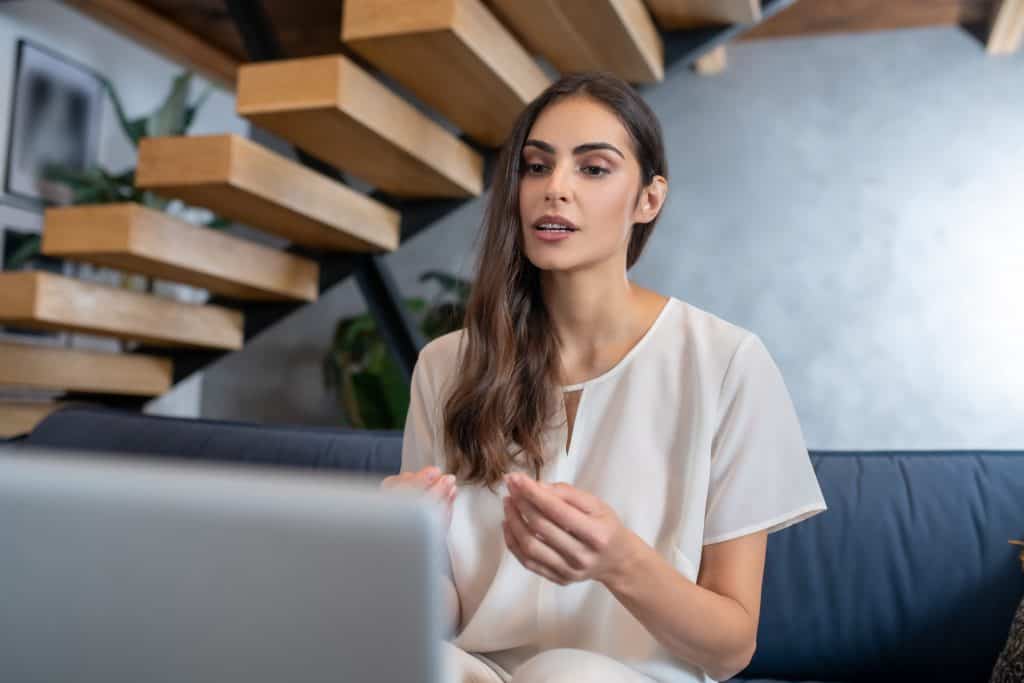 BetterHelp is very strict about who can sign up to the platform as a therapist.
Prior to joining, all counselors and therapists must have at least three years and 1000 hours of clinical experience. Furthermore, they have to provide their license to practice, issued by their country of residence.
BetterHelp then reviews each counselor's references, credentials and experience. In addition to this, BetterHelp's certified clinician administers a case study exam that all counselors and therapists have to pass in order to join the platform.
Another requirement is fluency in the English language.
As long as you have the necessary documentation and licensing and can speak fluent English, you're eligible to join BetterHelp as a therapist.
We've found that there are a number of Australian therapists working on the platform.
However, there is currently no way to choose a therapist from a certain area, which means that finding an Australian therapist on BetterHelp might be challenging. You may need to contact the support team to request an Australian therapist, or get matched with a US therapist, if you don't mind having therapy sessions in the morning.
What's good about BetterHelp
In this part of the article, we've looked at some of the advantages of joining BetterHelp for people in Australia.
Affordable way to get counseling for less severe mental health conditions 
While the Australian healthcare system covers some forms of mental health care, it usually doesn't cover all of them.
This means that if you're dealing with a more complex or severe mental health condition, such as clinical depression, bipolar disorder or schizophrenia, Medicare might cover some of the cost.
If you're in need of pharmaceutical therapy, you could also qualify for financial assistance under the Australian Pharmaceutical Benefits Scheme, or the PBS. Under Medicare, you will only pay some of the cost, and the Australian Government will pay the rest.
However, if you're dealing with less severe mental health issues that might not qualify for an official diagnosis, you might need to talk to a counselor, and this might not be covered by Medicare. In this case, you will have to pay the full price.
BetterHelp offers affordable counseling for a fixed price, which is usually lower than the full price of traditional counseling.
No waiting lists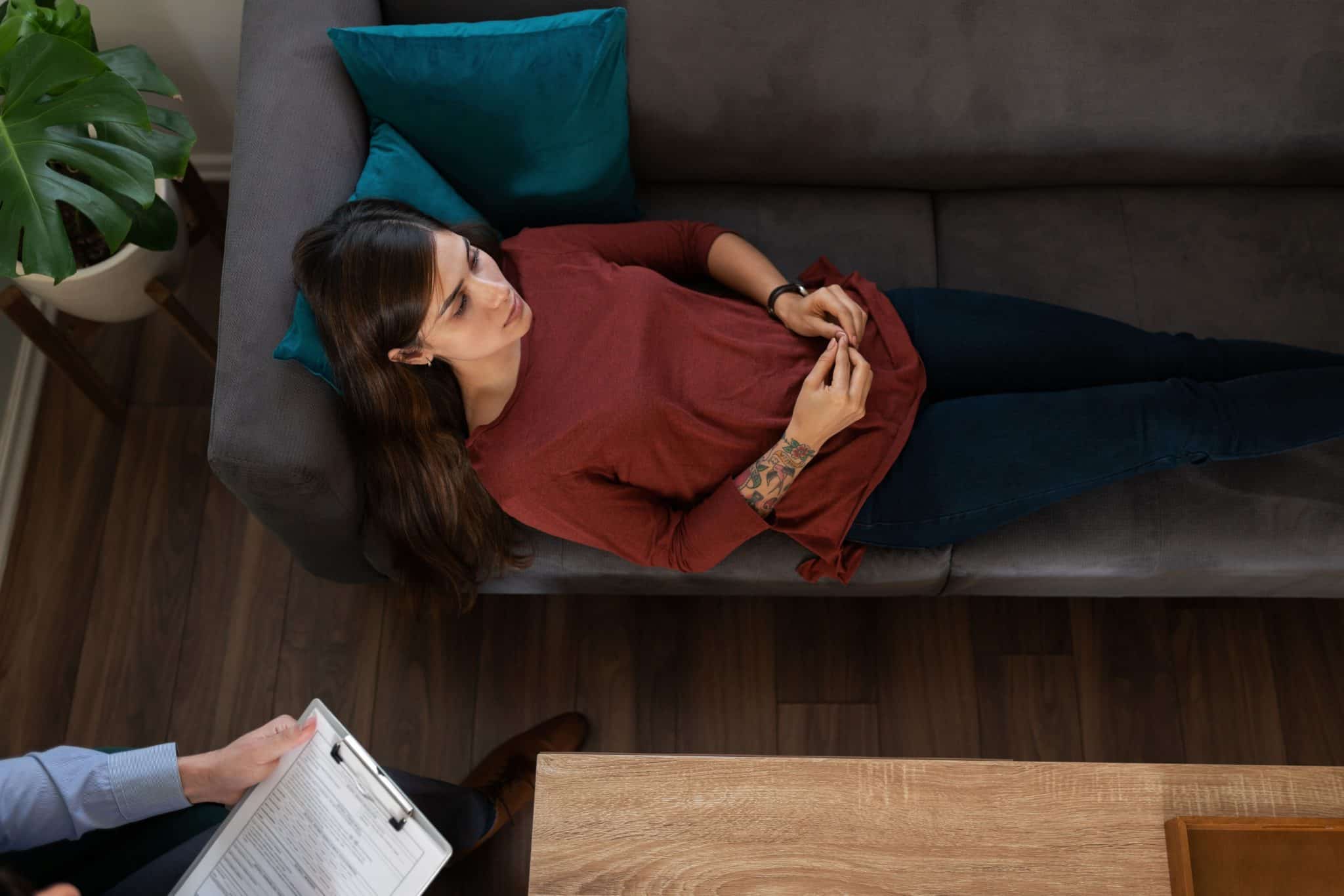 Another problem Australian citizens might run into when applying for therapy is long waiting lists. Some people have said that they had waited for months to begin therapy sessions after getting a referral.
If you're going through a crisis and need immediate help, BetterHelp might be a better option, provided you can afford to join the platform.
BetterHelp employs thousands of accredited counselors and therapists, who are available throughout the day. After signing up to BetterHelp, you will be matched with a therapist within a few days.
There is also the option of applying for therapy on BetterHelp while you're waiting to receive traditional therapy.
Effective and convenient 
Online therapy has been scientifically proven to be effective at treating many different psychological issues.
On top of that, BetterHelp as a therapy platform is very convenient to use.
If you live in a large city, you might have to spend a lot of time in traffic in order to reach your traditional therapist. And if you live outside of the city centre, in a smaller town, you might find that many in-person therapists are too far away from you.
This means that on top of paying for therapy, you might have to spend a lot of time driving to and from your therapist's office.
BetterHelp allows you to attend therapy from the comfort of your own home, helping you save time and money.
Disadvantages of BetterHelp
In this part of the article, we've looked at some of BetterHelp's downsides for Australian citizens.
Different time zones 
Arguably the biggest issue of BetterHelp specifically for Australian citizens is the fact that most of their counselors live and work in the US.
This means that finding a therapist available during the day in Australia might be challenging.
However, there are ways to work around this issue.
For example, when it's the morning in Sydney, it's the evening for someone located in Los Angeles, USA, only the day before. Most BetterHelp counselors work outside of their typical business hours, meaning you would be able to have therapy sessions in the morning if you live in Australia.
You can also contact BetterHelp support and specifically request an Australian counselor, if you'd prefer to speak with someone local.
There are no psychiatrists on BetterHelp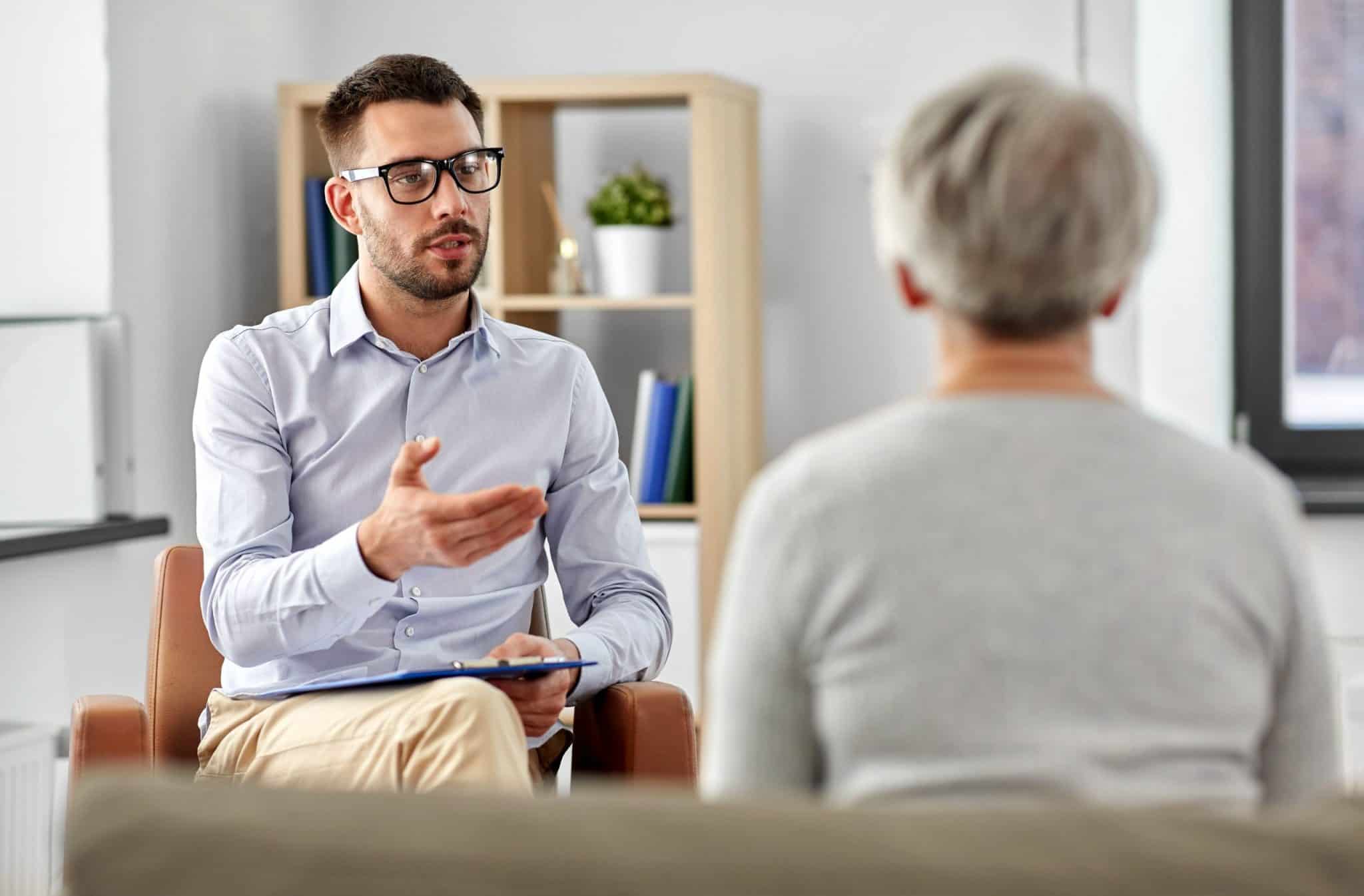 Some mental health issues require that a psychiatrist and a psychologist work together to provide proper treatment. Unlike some other online therapy platforms, BetterHelp does not employ psychiatrists.
For clients, this means two things.
First, you cannot talk to a psychiatrist, which is a downside if you're struggling with a condition that requires psychiatric care, or you need an official diagnosis from a licensed psychiatrist in order to receive disability or retirement benefits.
And second, without psychiatrists, there are no medicine prescriptions available on the platform. Prescribing medication is also difficult when you're attending therapy internationally, because laws around medication prescriptions differ from country to country.
If you need an official diagnosis or medication, the best course of action would be to find a traditional psychiatrist who can help. Later on, you can still apply for therapy sessions on BetterHelp if you need them.
Verdict
BetterHelp can be a great platform for Australian citizens looking for effective and convenient therapy sessions. If you do not qualify for a financial rebate, BetterHelp might even be a more affordable option than paying out of pocket for traditional therapy.
However, due to the timezone issue, and the fact that you'll need to specifically request an Australian counselor, we've decided to rate BetterHelp 4 out of 5 stars overall.
Conclusion
If you're still not sure whether BetterHelp is right for you or if you have more questions, feel free to leave us a comment below and we'll get back to you.