If you're experiencing mental health issues, such as anxiety or depression, there is arguably no better expert to see than a clinical psychologist.
In this article, we've looked at ways to find clinical psychologists near you, online and in person. We've also explained what clinical psychologists really do, and looked at what seeing a clinical psychologist is likely to cost you.
Want to skip right to the suggestions for clinical psychologists? Here is our recommended therapy provider:
Clinical psychologists near me
Below, we've looked at ways to connect with a clinical psychologist online or in person.
Explore emotional well-being with BetterHelp – your partner in affordable online therapy. With 30,000+ licensed therapists and plans starting from only $60 per week, BetterHelp makes self-care accessible to all. Complete the questionnaire to match with the right therapist.
Find-a-therapist readers get 15% off their first month of BetterHelp membership.
Note: We collaborate with top-tier mental health companies and receive compensation for marketing efforts on behalf of BetterHelp.
BetterHelp is a subscription-based therapy site where licensed professionals offer their services to those in need. They can provide assistance with a variety of issues, such as stressful situations caused by major life changes, or persistent mental health problems.
There is a huge number of clinical psychologists on BetterHelp, especially those offering talk therapy like Cognitive-Behavioral Therapy (CBT), which has been proven to be one of the most effective psychotherapeutic approaches available at the moment.
How does BetterHelp work?
BetterHelp offers weekly therapy sessions, just like in traditional therapy. These sessions can be conducted via phone, chat, or live video call.
Subscribers also have the ability to message their therapist anytime in between each scheduled session, which is helpful for psychotherapies such as CBT, which relies heavily on homework and feedback.
Through BetterHelp, you can get personalized, evidence-based treatment for a range of emotional and behavioral issues. Sessions can be tailored to your individual needs, and you can monitor your progress with daily mood tracking on the BetterHelp website or app (or you can use one of the mental health tracking apps like Earkick).
The sign-up process
Getting started with BetterHelp is simple. When you visit their website, you'll need to create an account by providing some basic information such as your name, email address, and phone number. Then, you'll answer some questions about yourself and your goals for therapy. You can specify that you're looking for a clinical psychologist.
BetterHelp will ask about your overall physical and mental health, as well as what kind of symptoms you're experiencing. These questions are all designed to gain as much knowledge about your issue as possible, to help your psychologist provide the best possible support.
When finding a counselor, you can indicate the gender you'd prefer, whether you'd like a religious or non-religious individual, if you're looking for a therapist of color, and if you'd like someone from the LGBTQ+ community.
If you're not satisfied with your therapist, you can always request another one without providing any specific reason. You can also cancel your subscription at any time, without incurring cancellation fees.
Psychologist Locator is an online psychologist directory and an official product of the American Psychological Association, which is easy to use and navigate.
Upon visiting their website, you will be able to search for therapists and psychologists by typing in your state, city, or zip code. You can even search for a specific therapist using their name.
You will then see a list of therapists in the state or city you choose. Immediately, you will see their address, whether they accept insurance, and if they're currently accepting new clients. There's also the option of emailing or calling the psychologist right away, but you can click their name to get more information too.
On the therapist's page, you can see what their area of expertise is, such as anxiety or panic disorders, anger management, career or employment concerns, and so on.
You can also view their credentials and licensing. Here, you can decide whether the therapist is practicing a type of therapy that will work well for you.
Aside from all the information above, you can also check the therapist's years of experience, license number, working hours, education, and even some information about their cultural or religious background.
This website is great for finding an in-person psychologist near you, but it's a bit more effort to connect with a professional. You'll have to reach out yourself to set up sessions, rather than having everything handled for you, like on BetterHelp.
What do clinical psychologists do?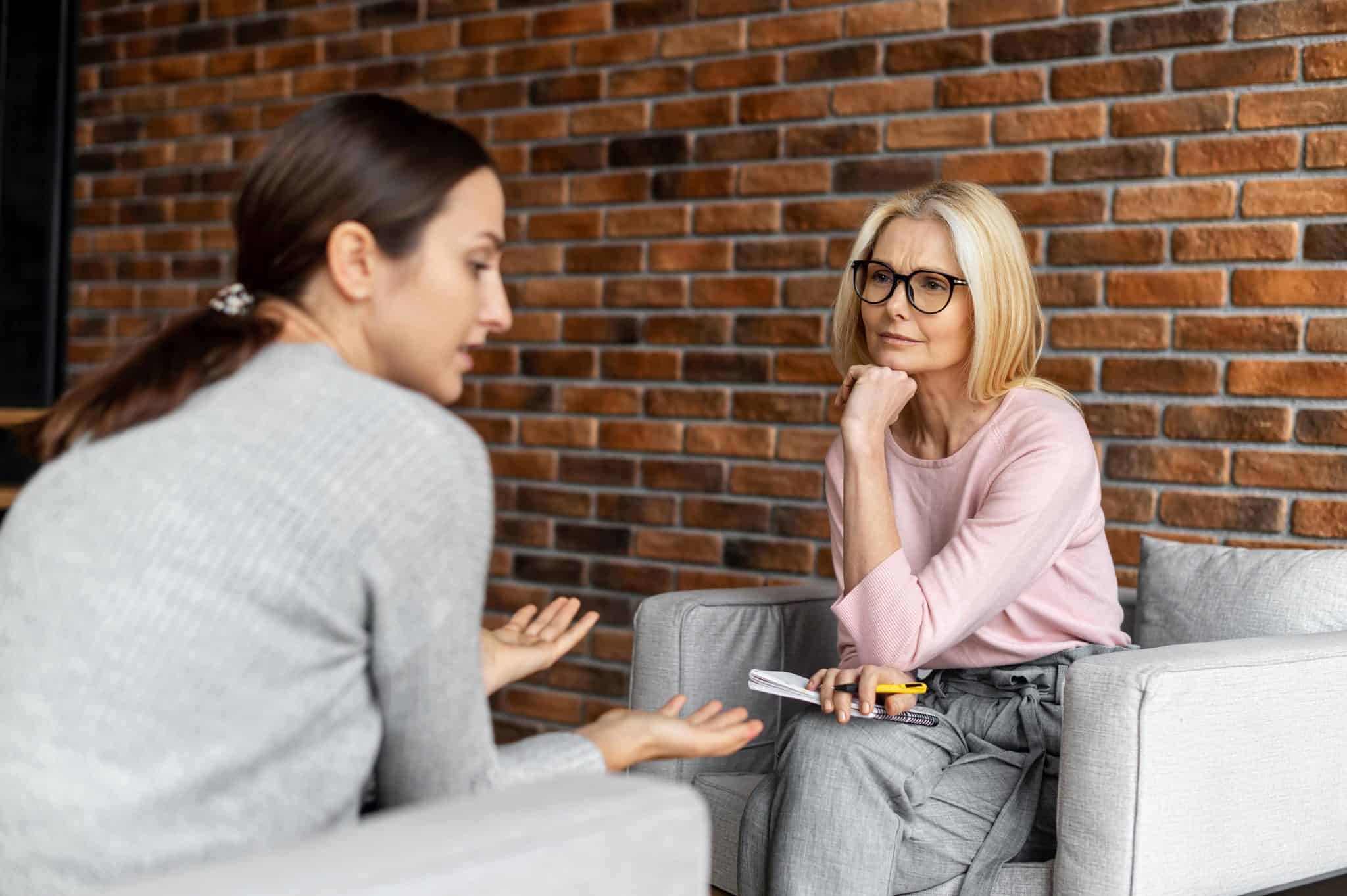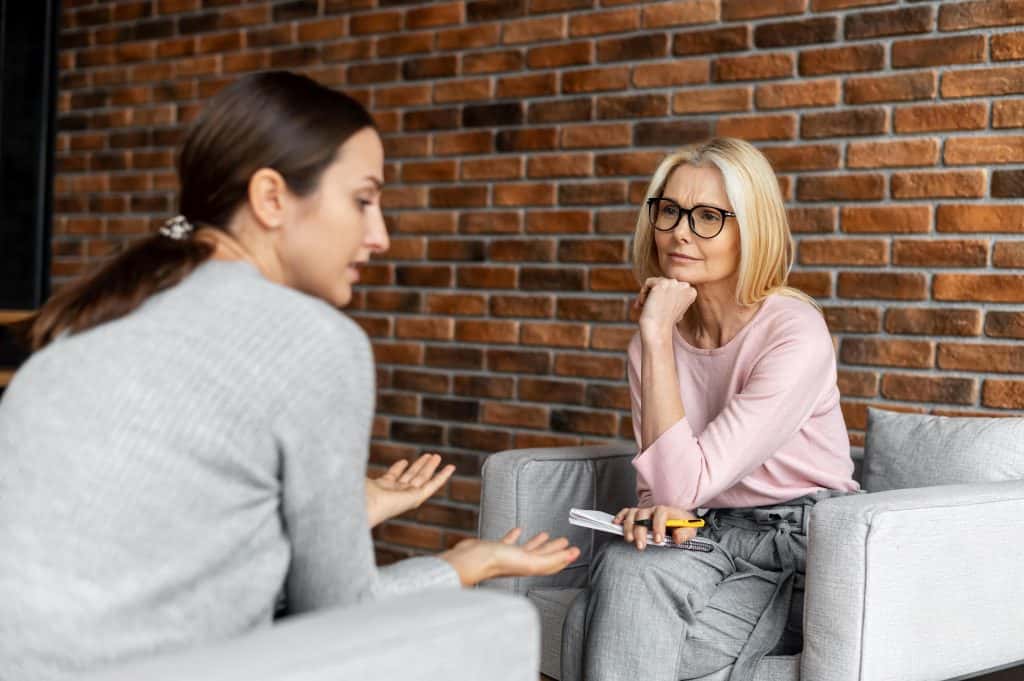 Clinical psychologists are mental health professionals who are trained to diagnose and treat mental health disorders. They use a variety of techniques to help patients identify and modify behaviors, thoughts, and emotions that are causing distress.
Aside from working with individuals, they can also work with couples, families, and even groups.
Licensing
In order to become a clinical psychologist, you must complete a doctoral degree in psychology, as well as complete postdoctoral training and supervised clinical experience. The amount of hands-on experience you need varies from state to state, but it's usually around three thousand hours.
Additionally, most states require future clinical psychologists to pass their licensing exam, called the Examination for Professional Practice in Psychology or EPPP.
Which mental health issues can clinical psychologists help with?
Clinical psychologists can help with a variety of mental health issues, including:
They can also offer help and support when dealing with stressful situations or issues that aren't directly connected to mental health, such as:
Providing guidance for individuals who are struggling with chronic health conditions or disabilities
Working with families
Helping with issues related to grief and loss
Helping with relationship problems and working with couples
What methods do clinical psychologists use?
Clinical psychologists are trained in a variety of different psychotherapeutic methods. In this part of the article, we'll discuss the most widely used approaches that clinical psychologists use.
Cognitive Behavioral Therapy (CBT)
Cognitive-Behavioral Therapy or CBT is a form of psychotherapy that focuses on helping people identify and change negative thoughts, feelings, and behaviors.
CBT is based on the idea that our thoughts, feelings, and behaviors are interconnected and can influence one another. By challenging and changing negative thoughts and behaviors, people can learn to recognize and change patterns of thinking and behaving that are causing distress in their lives.
Identifying negative thoughts
One of the first steps in CBT is identifying the thoughts, feelings, and situations that are influencing our negative behavior. This tends to be tricky, as it involves a lot of introspection, but investing time to recognize these thoughts can offer insight that is important for the rest of the treatment.
Practicing skills that can be applied in stressful situations
The best part about CBT is its practicality. Cognitive behavioral therapists have many different exercises that can be used when the patient is feeling overwhelmed or stressed. CBT teaches patients how to breathe and relax, and how to write down what triggered them and talk about it in future therapy sessions.
Cognitive behavioral therapists can also teach you different coping strategies and even how to prepare for future stressful situations.
Goal-setting
Creating goals is a significant step in the process of recovering from a mental health issue, in that it assists in making positive changes. In CBT, the therapist can help build and strengthen an individual's goal-setting abilities. They can also help them establish realistic objectives that are customized to their needs.
Dialectical Behavior Therapy (DBT)
Dialectical Behavior Therapy (DBT) is a subset of CBT that helps people learn to manage their emotions, reduce conflict in relationships, and improve their ability to cope with difficult situations.
DBT combines cognitive-behavioral techniques with mindfulness and acceptance strategies.
The goal of DBT is to help individuals develop the skills they need to cope with negative emotions, manage interpersonal relationships, and make positive changes in their lives.
DBT is used to treat a variety of mental health issues, including anxiety, depression, substance abuse, eating disorders, and personality disorders.
Psychodynamic therapy
Psychodynamic therapy, also known as psychoanalytic therapy, is a form of talk therapy that helps individuals explore their feelings, thoughts, and behaviors in order to gain insight into their inner lives and develop a better understanding of themselves.
This type of therapy is based on the belief that our past experiences often shape our present thoughts and behaviors.
In psychodynamic therapy, the therapist and the patient work together to explore the individual's thoughts, feelings, and behaviors, in order to gain insight into their inner lives.
The therapist may also explore the individual's relationships with other people, including their family and friends. Through this exploration, the patient can gain a better understanding of themselves and their place in the world.
Research has shown that psychodynamic therapy is an effective treatment for a variety of mental health issues, including depression, anxiety, and post-traumatic stress disorder, and it is particularly helpful for individuals who have experienced significant trauma.
Interpersonal Therapy (IPT)
Interpersonal Therapy (IPT) is a type of psychotherapy that focuses on improving relationships and communication. It is based on the idea that people's interpersonal relationships can have a significant impact on their mental health.
Interpersonal Therapy focuses on identifying and addressing any conflicts within the patient's relationships and improving their communication skills. It also helps the patient to identify and modify any negative patterns of behavior that might be contributing to their mental health issues.
IPT is often used to treat depression, anxiety, and eating disorders.
Cost of online vs in-person clinical psychology treatment
In this part of the article, we've compared the cost of treatment from online and in-person clinical psychologists.
Online therapy has been on a rise in the last couple of years and even though some people are still skeptical about it, research shows that online therapy can be just as effective as in-person therapy, especially CBT, which is the psychotherapeutic approach most clinical psychologists use.
CBT therapy normally costs between $75 to $250 per session. Most clinical psychologists specializing in CBT require you to attend a full 16-session course of therapy, which means the cost could be as high as $4000. However, most in-person therapists accept insurance in the United States.
With a service like BetterHelp, prices range from $60 to $90 per week, based on your location and the type of therapist you need. The plan includes 30 to 45 minute long live sessions each week, as well as the ability to message your therapist anytime.
If you're looking for a clinical psychologist providing cognitive behavioral therapy, the cost of 16 sessions would be between $960 and $1440.
One of the downsides of online therapy in general is that providers don't usually accept insurance. But even though BetterHelp doesn't work with health insurance companies, they do offer financial aid.
During the sign-up process, you will be asked about your financial situation, and if you're either a student, a veteran, unemployed, in a lower income bracket, or you've been severely impacted by COVID-19 pandemic, you can apply for financial aid.
Conclusion
Clinical psychologists are trained to treat a range of different emotional and behavioral problems and mental health issues. They are also qualified to help families and couples if they're dealing with interpersonal conflict, grief, or big life changes.
In their work, they use a combination of methods and techniques tailored to provide help to anyone in need. Their services can be attended online or in person.
If you're still not sure how to find the right clinical psychologist, feel free to leave us a comment below and we'll get back to you.