If you're a Christian who is struggling with an emotional or mental health issue, you might like to see a counselor who shares your faith in God.
However, for some Christians, faith-based counseling services from a licensed therapist can seem very expensive.
In this guide, we will review two platforms where you can find affordable Christian counseling near me.
Want to skip right to the suggestions for affordable Christian therapists? Here are our 2 recommended therapy solutions: 
Best affordable Christian counseling services
Let's begin our reviews.
Below, we've looked at two platforms that can connect you with affordable Christian therapists.
Explore emotional well-being with BetterHelp – your partner in affordable online therapy. With 30,000+ licensed therapists and plans starting from only $60 per week, BetterHelp makes self-care accessible to all. Complete the questionnaire to match with the right therapist.
Find-a-therapist readers get 15% off their first month of BetterHelp membership.
Note: We collaborate with top-tier mental health companies and receive compensation for marketing efforts on behalf of BetterHelp.
BetterHelp is an online counseling service that provides access to licensed therapists with various specialties, including faith-based therapy. You can easily connect with mental health professionals on this website and schedule counseling sessions for an affordable price.
To use BetterHelp, you have to subscribe, which gives you access to an online counseling session with your therapist each week, over video sessions, or live chat if you'd prefer. It also gives you the ability to message your Christian therapist during the week, allowing you to get help in between each scheduled session.
If you cannot afford the default subscription fee, BetterHelp has a very accessible financial aid program, which is extremely helpful for those looking for low-cost therapy from someone who can provide a Christian perspective.
Under this financial aid system, if you're a student, a veteran, unemployed, or your partner is unemployed, you may be eligible for a significant discount on the cost of therapy.
When providing a price for their services, BetterHelp also takes into account situations where your expenditure is unusually high, impacting your ability to afford therapy. For example, if you have recently had to cover unexpected medical bills.
To get financial assistance, simply begin the sign-up process – you'll have the opportunity to apply for aid and explain your financial situation near the end of the form. Once you complete the questionnaire, your application for financial aid will either be approved or rejected based on the information you provide.
After completing the sign-up process, you will also be matched with a licensed Christian counselor on the platform, based on the information provided during sign-up. You can choose to change your therapist at any time in the future if you don't feel a strong connection, and you can also choose to cancel your subscription whenever you would like.
The Christian Counselor Directory connects you with dedicated Christian therapists in your US area who uphold strong principles and faith. This specialized directory includes both professional and pastoral therapists. Plus, discover nearby churches for a comprehensive spiritual resource.
The Christian Counselor Directory is an online directory that lists a number of experienced Christian counselors available near you.
To use this service, simply type your zip code on the main page, and then this directory displays relevant results based on your location.
All the professional therapists on this website are mental health professionals who also follow the Christian faith, and Christian values. They use the principles of both Christianity and scientific psychological treatments to provide support and help you improve your life.
After entering your zip code, you can easily view each licensed therapist's profile on the search results page. Along with their profile, this directory also provides the contact information of each therapist.
However, rather than using an online website, you have to schedule meetings with your therapist on your own. Unlike BetterHelp, this directory just gives information about the therapist – you have to approach them yourself, verify that they meet your needs, and check that they have good qualifications.
Also, the Christian Counselor Directory doesn't allow its users to set any price range parameters that could be used to filter out the more expensive counselors from the list. You have to contact the counselor to find out exactly what their services cost, and how affordable they are.
If you're on a low income, or are unemployed, there are a number of therapists on this website who provide sliding-scale pricing, based on your ability to pay. It's just a matter of asking each therapist whether they provide flexible pricing options.
How much does Christian counseling cost?
The cost of Christian counseling can differ substantially depending on whether you access online Christian counseling or in-person Christian counseling.
Here, we will briefly review the costs of both online Christian counseling services and face-to-face therapy sessions.
Cost of online Christian counseling services
Online Christian counseling is often more cost-effective when compared to in-person therapy, because these services have lower overhead costs. Online counselors work independently, and they don't need to cover expenses such as renting an office, or hiring receptionists, often making their counseling services more affordable for most clients.
On average, most online Christian counseling services charge about $80 per week, but these prices vary based on the number of video counseling sessions you need, and the online service you choose.
Also, you may be able to get online Christian counseling for as little as $60 per week, if you're eligible for financial aid. BetterHelp is one such service that offers flexible pricing if you would struggle to afford full-price therapy.
However, most of these online counseling services are not covered by health insurance companies in the United States. Therefore, in-person counseling services can be cheaper if you have a good health insurance plan.
Cost of in-person Christian counseling
Face-to-face Christian counseling is generally more expensive than online counseling sessions.
On average, Christian counselors charge about $100-$175 for a one-hour therapy session. However, these fees can vary based on the counselor's education, experience, and location.
Face-to-face counseling is more likely to be covered by your insurance, potentially making this type of therapy cost a lot less. However, unlike with some online counseling platforms, face-to-face counseling doesn't give you the ability to get help via text message in between each scheduled session.
If you have something that comes up during the week, you normally have to wait until your next meeting to discuss it with your therapist.
Can you get free Christian counseling?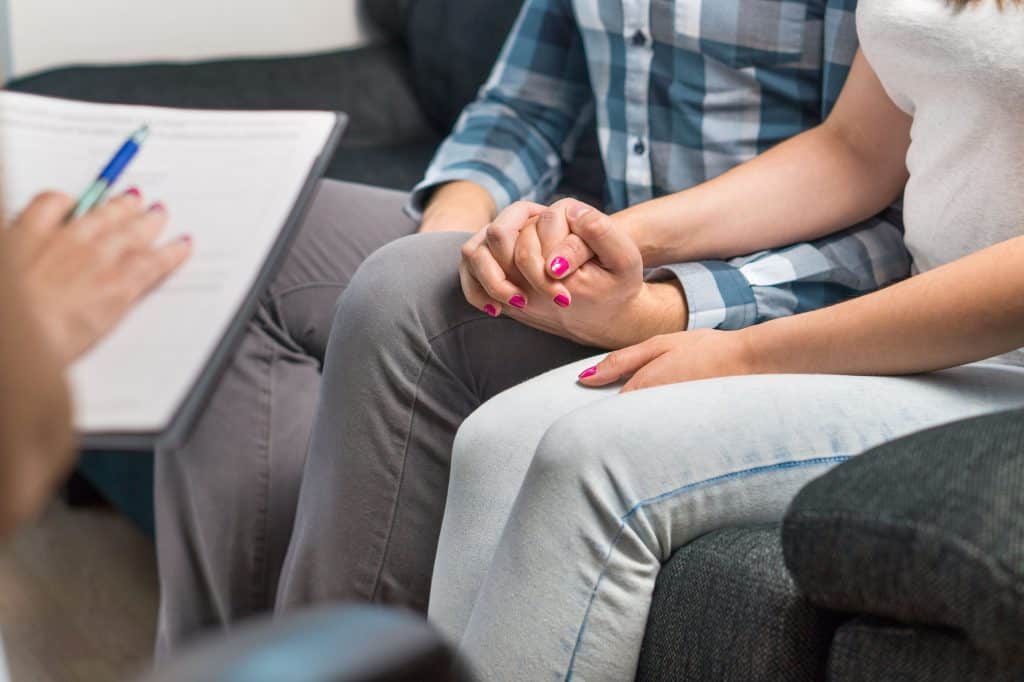 Some online platforms offer free Christian counseling services that can be accessed over a smartphone or laptop, or via phone call.
However, the counselors on most of the free Christian counseling platforms are usually Christian volunteers, not licensed Christian therapists. That is why they tend to use only biblical principles and understandings, not psychological methods, to try and help people overcome their mental illness and personal struggles, and improve their everyday life.
It is highly recommended to seek out licensed Christian counselors, rather than a volunteer. Although seeing a professional costs more, it's possible to find online affordable Christian counseling services, especially through platforms such as BetterHelp. No matter whether you're a teenager, adult, or elderly person seeking a Christian counselor, you can find professional support at a reasonable price.
How to find affordable Christian counseling near me
As we mentioned above, online counseling platforms can offer therapy services for a very affordable price, especially if your insurance does not cover professional counseling services. These platforms can also help to connect you with professional Christian therapists.
To find affordable Christian counseling:
Look at Christian counseling online, such as with platforms like BetterHelp, and see if their pricing meets your budget.
Apply for financial aid on these online platforms. This may reduce the weekly cost of getting support by as much as 40%.
If online counseling isn't a good fit, use a Christian therapist directory to search for local therapists.
Shortlist therapists who seem like they would be a good fit, and call/email them. Explain your financial situation, and see if they offer sliding-scale pricing to certain clients, or if they offer reduced prices for slightly shorter sessions.
Online vs. face-to-face Christian Counseling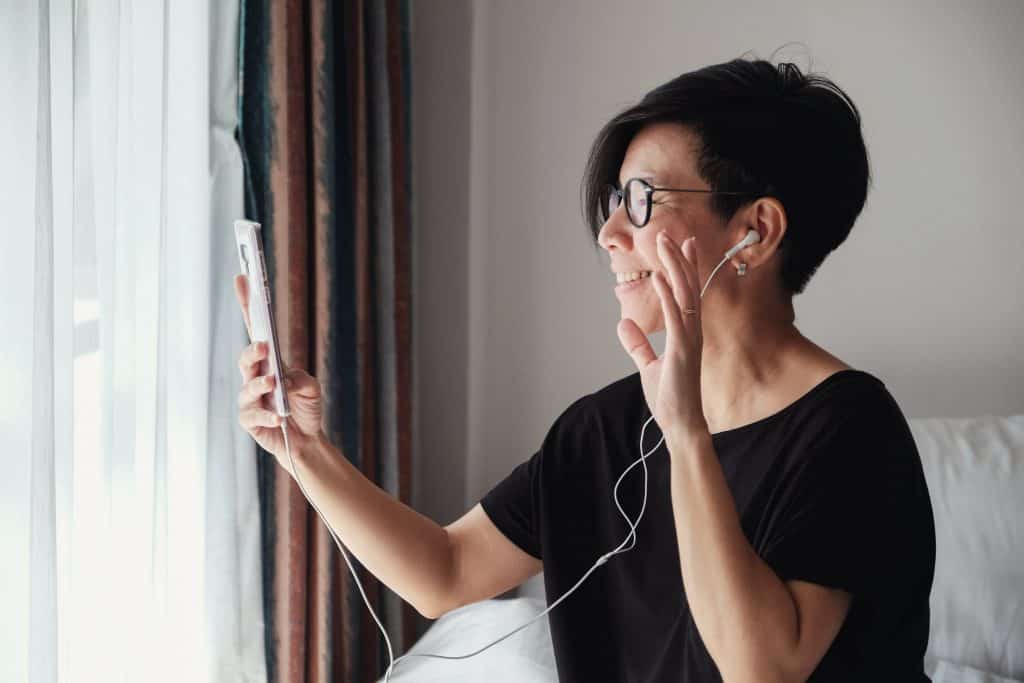 Both online and in-person counseling have their pros and cons – they are quite different methods of getting support for your mental and emotional health.
First of all, let's compare the difference in costs. Generally, in-person Christian counseling can be about 30-50% more expensive than Christian counseling online, assuming you see your therapist once a week.
Secondly, the easy accessibility of professional counseling websites can make them a more effective method of getting help for some people. You can easily connect with your therapist at the comfort of your home at a time that works for you. You don't have to take time off work, if you don't want to.
Thirdly, you don't always have to reveal your identity when using a therapy website. You can use many of these online counseling services discreetly. This can be helpful in reducing any anxiety you may feel about seeing a Christian therapist or psychologist.
Although it's generally a more affordable option, the downside to Christian counseling online is that with some forms of online therapy, for example, messaging your therapist cannot analyze your tone, body language, and facial expressions as they could if they saw you in person. Online video therapy sessions on the other hand allow for a similar experience as in-person therapy sessions.
Also, certain mental health disorders that need immediate consultation may require in-person sessions. For instance, if you have suicidal thoughts, personality disorders, or schizophrenia, it's better to physically visit a mental health center or therapist to get immediate support.
Is online therapy as effective as in-person therapy?
In general, online therapy is as effective as in-person therapy.
According to a meta-analysis published by National Center for Health Research, online therapy is as effective as face-to-face therapy for most common mental health problems such as anxiety, phobias, relationship problems, depression, and many others.
There's no difference in patient satisfaction depending on whether therapy is online or in-person, no matter whether you seek marriage counseling, anxiety counseling, depression counseling, or assistance with other types of mental health challenges, such as eating disorders.
The most important thing is choosing the type of therapy that you feel most comfortable with. If you feel you would be more likely to open up to a therapist over the internet, or even by text message, this may make your sessions more effective than if they were completed face-to-face.
Principles of Christian counseling
Christian counseling is normally based on a blend of both psychological and Christian techniques and principles.
Below, we've listed some of the key principles typically followed by a Christian counselor.
A belief in God and belief in the fact that God's sayings are true. In particular, a belief that His teachings can protect your soul from the sufferings of the materialized world.
A Christian counselor honors you with due respect, irrespective of your guilt about past events or what you are suffering with. The biblical reasoning behind this principle lies in the fact that humans should be treated just like Jesus would treat them.
A Christian therapist treats their clients with compassion and a humble heart. They allow people to show their true selves, whether good or bad, without passing judgment.
Problems addressed by Christian counselors
A Christian counselor can help to treat a wide range of emotional, spiritual, behavioral, and relationship issues that may become the core reasons for marital and relationship problems, anxiety, substance abuse, and other life challenges.
Common mental health issues
Christian counseling combines psychological therapies and Biblical understandings to treat common mental health problems such as anxiety, depression, personality disorders, compulsive behavior, and post-traumatic stress disorder.
Marital problems
The main focus of Christian marriage counseling is to repair a damaged relationship through providing spiritual, emotional and psychological guidance.
Several conflicts may arise in a marriage that can lead to separation. However, divorce is typically dissuaded (except in some rare circumstances) in Christianity. Thus, the counselor helps to settle marriage conflicts by striving towards a place of mutual understanding between a husband and wife.
Christian counselors can also provide premarital counseling, to help you and your partner prepare for the journey of marriage you're about to set out on.
Spiritual challenges
If you are facing a spiritual imbalance, Christian counseling can support you in regaining your sense of hope for the life that is found in Jesus Christ. Thus, this type of counseling can help to heal the soul and strengthen your faith.
Parenting challenges
Christian counselors can guide couples on their parenting journey using their understandings of the Bible and child psychology. Through family therapy techniques, they can also help to address relationship and family issues that come about as a result of parenting stress, potentially using Bible study to help you and your partner.
Besides these problems, a Christian therapist can address many other emotional or mental health issues such as grief, social adjustment problems, and low self-esteem, amongst others.
Conclusion
Christian counseling integrates Christian principles and psychological methods to take care of your mental health, and address issues related to your emotions, soul, and relationships.
After closely reviewing a number of different platforms, we found that BetterHelp is one of the most affordable ways to access quality Christian counseling over the internet. If you want in-person therapy, the Christian Counselor Directory lists many Christian therapists that might be available near you.
If you're unsure how to find affordable therapy for Christians, or you have any other questions, feel free to leave a comment below and we'll get right back to you.