In the bustling, ever-evolving landscape of mental health care, there shines a beacon of hope and accessibility: Open Path.
This inspiring platform has emerged as a lifeline for countless individuals seeking professional mental health services at affordable rates. But what exactly is the Open Path Collective? And how does it bridge the gap between mental health professionals and those in need? Let's dive in.
Short Summary
Open Path is a non-profit platform that provides access to affordable mental health services online and in-person.

It offers individual, couples, and family therapy with search filters for easy therapist selection.

Open Path has received high satisfaction from users due to its cost effectiveness and quality care.
Understanding Open Path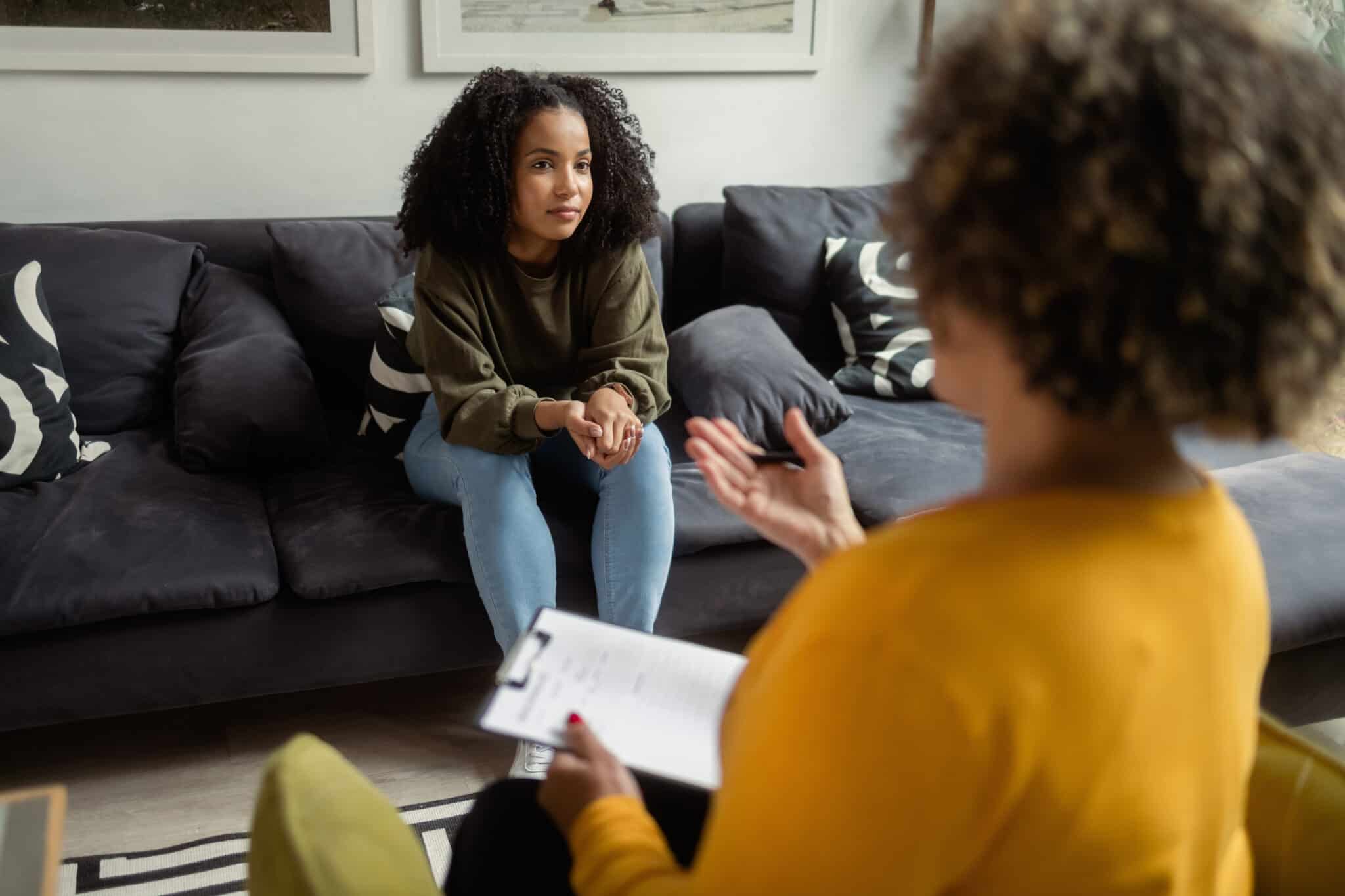 Open Path Psychotherapy Collective is a non-profit organization dedicated to making therapy accessible for all. The platform operates as an online directory that connects mental health professionals to individuals who are unable to afford traditional therapy. This unique platform provides a beneficial opportunity for both therapists and clients.
For therapists, especially pre-licensed professionals, joining Open Path is a chance to expand their practice and serve a wider community. For clients, it's an opportunity to access affordable therapy and wellness courses.
Whether you lack health insurance, are underinsured, or are facing financial hardship, Open Path is a gateway to affordable psychotherapy.
How Open Path Works
Open Path operates on a simple, user-friendly model.
You would pay a one-time membership fee which gives you lifetime access to their network of mental health professionals.

Once you've become an Open Path member, you can browse through their therapist directory and select a therapist who suits your needs.

To join Open Path, simply follow the registration process on their website.
The platform offers both online and in-person therapy services across the U.S. and Canada. Subsequent billing is organized directly with the therapist, ensuring that the entirety of your payment goes directly to the professional providing your care.
Vetted Mental Health Professionals
Quality is a top priority at Open Path. All therapists listed in their directory are licensed or provisionally licensed mental health clinicians. This ensures that all Open Path clients receive services from mental health professionals dedicated to providing the support they need.
The platform also offers opportunities for therapists to gain additional clients and professional development, making it a mutually beneficial platform for both therapists and clients.
Types of Therapy Offered by Open Path
Open Path offers a range of therapy types to cater to the diverse needs of its clients. The platform understands that each individual is unique and may require different types of therapeutic intervention. Therefore, it provides options for individual therapy, couples therapy, and family therapy.
Individual Therapy
Individual therapy is a core offering at Open Path. This type of therapy focuses on the individual and is geared towards addressing personal issues such as mood disorders, stress, and other mental health conditions.
The therapists on Open Path are equipped to provide individual therapy sessions that range from 30 to 45 minutes, providing ample time to delve into issues and work towards solutions.
Open Path therapists are experienced in a variety of therapeutic approaches, including cognitive-behavioral therapy.
Open Path also offers couples and family therapy. This form of therapy is crucial for managing relationship issues and enhancing family dynamics.
Whether it's marital conflict or issues with children, the therapists at Open Path are trained to facilitate productive conversations and promote healthier relationships.
Navigating the Open Path Therapist Directory
Finding the right therapist is an essential step in your mental health journey. Open Path makes this process easier with its user-friendly therapist directory. The directory offers a range of search filters and functionalities that help you find a therapist who matches your needs.
You can search by location, specialty, insurance, and more. You can also read reviews from other users.
Search Filters and Functionality
The Open Path therapist directory provides a range of search filters, including location, specialty, and insurance. Whether you're looking for a therapist in your vicinity or someone who specializes in a particular area, Open Path's search functionality makes it easy to find a match.
You can even filter your search based on the type of therapy you're seeking, such as individual, couples, or family therapy.
Therapist Profiles
Once you've narrowed down your search, you can take a closer look at each therapist's profile. These profiles provide key information about the therapist including their qualifications, specialties, and contact details.
Some profiles may even include personal quotes or stories, providing a more personal glimpse into the therapist's approach and philosophy.
How to reach out a therapist?
Reaching out to a therapist on Open Path is straightforward. Once you've found a therapist you'd like to work with, you can initiate contact through their profile.
From there, you can discuss the best communication methods, whether it's in-person talk therapy or online sessions, and start your journey towards better mental health.
Pricing and Affordability
Open Path stands out for its affordability. With a one-time membership fee of $65, you gain access to a network of mental health professionals offering therapy at sliding scale rates.
This means the cost per session can range from $40 to $70 for individual counseling, and between $40 to $80 for couples and family counseling, depending on your financial situation.
This pricing structure makes therapy accessible to a wider range of individuals who otherwise may not be able to afford traditional therapy.
Open Path: Pros & Cons
Like any platform, Open Path has its strengths and weaknesses. There are some of advantages and limitations to consider.
| Pros | Cons |
| --- | --- |
| Cost-effective therapy | Limited access to remote therapy |
| Exposure to a variety of new therapists | May offer limited search criteria |
| Affordable in-person therapy | Does not accept insurance |
| Large therapist directory serving in all 50 states and Canada | Many therapists are pre-licensed |
Comparing Open Path to Traditional In-Person Therapy
While traditional in-person therapy remains a popular choice for many, Open Path offers a compelling alternative. Compared to traditional therapy, Open Path provides more affordable and accessible options, making therapy attainable for a wider range of people.
Affordability
Affordability is a key advantage of Open Path. With rates ranging from $40 to $80 per session, according to the type of therapy, Open Path makes therapy more financially accessible than traditional in-person therapy, which can often cost upwards of $100 per session.
This means that even individuals without insurance or with limited financial resources can access the therapy they need.
Accessibility
In addition to its affordability, Open Path also offers greater accessibility than traditional in-person therapy. With the option for online therapy, Open Path eliminates geographical barriers, allowing individuals to access therapy from any location with an internet connection.
This makes therapy more accessible and convenient, especially for those living in remote areas or with busy schedules.
Comparing Open Path to Other Online Therapy Platforms
While Open Path Collective offers many advantages, it's also important to consider other online therapy platforms.
In this section, we'll compare Open Path to other popular online therapy platforms, including BetterHelp and Online-Therapy.com.
Explore emotional well-being with BetterHelp – your partner in affordable online therapy. With 30,000+ licensed therapists and plans starting from only $60 per week, BetterHelp makes self-care accessible to all. Complete the questionnaire to match with the right therapist.
Find-a-therapist readers get 15% off their first month of BetterHelp membership.
If you are looking for online therapy, you might have come across two popular platforms: Open Path and BetterHelp. Both of them offer convenient access to licensed therapists, but they have some differences that you should consider before choosing one.
Open Path allows clients to choose their own therapist from a directory, and schedule sessions at their convenience. BetterHelp offers individual therapy and matches clients with a therapist based on a questionnaire. Their subscription includes one weekly live session via phone, video, or chat – whatever you're comfortable with.
Open Path charges a one-time membership fee of $65, then $40 to $80 per session, depending on the therapist's rate and type of therapy. BetterHelp charges $60 to $90 per week (billed every 4 weeks), which includes one live session per week and an option to message your therapist anytime.
Open Path and BetterHelp are both viable options for online individual therapy, but they have different pros and cons that you should weigh before making a decision.
Discover transformative online therapy with Online-therapy.com. Through cognitive behavioral therapy (CBT), Online-therapy.com offer individual and couples support starting at $45/week. Engage in sessions via video, voice, or text for maximum flexibility. Fill out their online questionnaire to get started.
In this section, we will compare two popular options: Open Path and Online-Therapy.com. We will look at their features, prices, and pros and cons to help you make an informed decision.
Open Path connects clients with therapists who offer low-cost sessions. You can choose from a variety of therapists who specialize in different issues, such as anxiety, depression, trauma, or relationship problems. You can also filter by location, availability, and modality (such as online, phone, or in-person). The sessions cost between $40 and $80 per hour, depending on the therapist's fee. You need to pay a one-time membership fee of $65 to join Open Path and access the network of therapists.
Online-Therapy.com is a platform that offers online Cognitive Behavioral Therapy (CBT) for various mental health issues. You can get matched with a licensed therapist who will guide you through a personalized treatment plan. You can communicate with your therapist via live chat, video, or phone sessions. You also get access to worksheets, journals, and other tools to help you practice CBT skills. The plans range from $40 to $88 per week, depending on the level of therapist support and communication you want.
Both, Open Path and Online-Therapy.com, are reputable and reliable options that can help you improve your well-being and overcome your challenges. Ultimately, the best online therapy platform for you depends on your preferences, needs, and budget. You should consider what kind of therapy approach, style, and format works best for you, as well as how much you are willing to spend on your mental health.
Read our Online-Therapy.com review.
User Experiences and Satisfaction
The final verdict on Open Path Collective comes from its users. With high satisfaction rates and positive testimonials on the Open Path website, it has proven to be a reliable and beneficial platform for many. The majority of users report that their therapist met all their needs, and most plan to continue their treatment with Open Path.
This positive feedback underscores Open Path's commitment to providing quality and affordable mental health services.
Tips for Maximizing Your Open Path Experience
To make the most of your Open Path experience, there are a few tips you can follow. These include effective communication with your therapist and utilizing the additional resources provided by Open Path.
Communicating with Your Therapist
Effective communication is crucial in therapy. Being open and honest with your therapist can foster a stronger therapeutic relationship and lead to better outcomes.
It's important to express your thoughts, feelings, and concerns openly, and to provide feedback to ensure your needs are being met.
Utilizing Additional Resources
Open Path offers a variety of additional resources to support your therapy journey. These include wellness courses that cover topics such as stress management, mindfulness, communication skills, and relationships.
By taking advantage of these resources, you can deepen your understanding of mental health issues and enhance your overall well-being, while also ensuring adequate mental health benefits.
Final Thoughts
Open Path Collective is a game-changer in the realm of mental health services. It offers an affordable and accessible platform for individuals seeking therapy, breaking down financial barriers that often hinder access to mental health care.
While it may have its limitations, such as restricted access to remote therapy, the platform's advantages far outweigh its cons. Open Path provides a lifeline for those who need it most, making mental health care more equitable and accessible for all.
Frequently Asked Questions
Before wrapping up, let's address some frequently asked questions about Open Path. These questions cover the cost, how to search for a therapist, and the platform's usefulness for therapy seekers.
How much cost Open Path?
Open Path charges a one-time membership fee of $65. Once you're a member, you can access therapy sessions at sliding scale rates, which range from $40 to $80 per session according to the type of therapy.
This cost structure makes Open Path an affordable option for therapy.
How do I search for a therapist at Open Path?
You can search for a therapist on Open Path using the platform's search filters. These allow you to search based on location, type of therapy, and insurance.
Once you've found a therapist who matches your needs, you can reach out to them directly through their profile.
How useful is Open Path for therapy seekers?
Open Path is a useful platform for therapy seekers, especially for those who may not be able to afford traditional therapy.
The platform provides access to a wide network of vetted mental health professionals and offers various types of therapy at sliding scale rates. This makes Open Path an accessible and affordable option for mental health care.
Is Open Path legit?
The Open Path Psychotherapy Collective is a legitimate nonprofit organization providing affordable psychotherapy services to those in need. It networks with accredited mental health professionals, making it a reliable source for quality care.