You may perceive therapy to be expensive, especially if you don't have insurance – but it doesn't have to be this way.
In this article, we've explored some affordable therapy options, both online and in-person, and explained how you can get mental health support without breaking the bank.
Want to skip right to the suggestions for affordable therapists? Here are our 2 recommended therapy solutions:
Affordable therapy near me and online
In this part of the article, we've looked at two ways to access affordable counseling, including an online therapy option, as well as an in-person therapist directory.
Explore emotional well-being with BetterHelp – your partner in affordable online therapy. With 30,000+ licensed therapists and plans starting from only $60 per week, BetterHelp makes self-care accessible to all. Complete the questionnaire to match with the right therapist.
Find-a-therapist readers get 15% off their first month of BetterHelp membership.
Note: We collaborate with top-tier mental health companies and receive compensation for marketing efforts on behalf of BetterHelp.
BetterHelp is a mental health platform that offers online therapy services for a monthly fee.
Their prices are much cheaper than most in-person therapists, and they also offer financial aid options to the unemployed, students, veterans, and those struggling with high bills and/or low incomes at the moment.
Licensed, accredited therapists who specialize in a range of different treatments work on this platform, giving you access to a variety of counselors, depending on the issue or issues that you're going through.
The sign-up process
The process of joining BetterHelp is straightforward and user-friendly. Upon visiting their website, you will be asked to fill out a sign-up form to help match you with the best therapist for your needs.
This form includes questions about the issues you're dealing with, your symptoms, and your overall physical and psychological health.
It also takes into consideration your preferences in a therapist, including their religion (if any), gender, ethnicity, and more. With thousands of therapists on the platform, it's easy to find someone who's a good match for you.
BetterHelp will assign you a therapist to begin with, and you can always change to a different counselor at a later date.
During the sign-up process, you can apply for financial aid if eligible, and BetterHelp will consider your request. If your application is successful, you will be offered a significant discount, and you'll get access to a licensed therapist for a lot less than it would cost to see a counselor in-person.
Attending therapy
BetterHelp provides flexible and convenient access to therapy. On the platform, there are multiple ways of communicating with your therapist – through phone or video calls, or the text messaging system.
With a BetterHelp subscription, you will get one weekly live therapy session, lasting from 30 to 45 minutes, and access to the messaging system. This messaging service can be used by your therapist to provide feedback, and allows you to receive support and guidance in between each regular counseling session.
BetterHelp also offers a wide range of educational resources, including interactive lessons and video files, to help you work through the issues you're dealing with.
GoodTherapy is an online directory that connects individuals and couples with licensed therapists and counselors. This platform offers a wide range of specialized therapists to help with your specific needs and goals, including many that offer sliding-scale pricing.
The platform aims to simplify the process of finding a therapist by allowing you to search for counselors based on their location, insurance coverage, area of specialty, and more.
To begin your search, simply enter your city or zip code on the website, and you'll be taken to a page where you can view therapists in your area.
From there, to find an affordable therapist near you, you can search for counselors that offer sliding scale pricing (meaning you pay based on what you can afford) and/or free initial consultations. With free initial consultations, you can see if the therapist is right for you without having to spend money.
There are also other filters to help you find the right therapist, such as:
Proximity in miles
Insurance companies the therapist works with
Area(s) of expertise, such as depression, anxiety, etc.
Type of service provided, such as CBT, or mindfulness approaches
The therapist's gender
Language(s) spoken
Availability
When you've chosen all the filters you want, the website will list therapists that best match your needs, and you can see their biography and licensing. Their phone number or email address will also be displayed, so you can contact the counselor for more information.
In addition to its directory of therapists, GoodTherapy also offers a variety of resources for individuals looking for information about mental health care. This includes articles, videos, and other resources on a wide range of mental health topics, ranging from anxiety and depression to relationships and stress management.
How to find an affordable in-person therapist
Finding an affordable in-person therapist may seem difficult, but it doesn't have to be if you know what to look for.
In this part of the article, we've discussed what you should know when searching for an affordable in-person therapist.
Check your insurance coverage
Most health insurance plans in the US cover some level of mental health treatment. This is often the best way to save money on counseling, as it can lower the cost of therapy significantly.
To do this, you should check with your insurance company and see what your coverage includes. This way, you will know what you can expect to pay out of pocket.
The coverage of therapy services by insurance companies in the United States can vary depending on a number of factors. In general, many insurance plans cover some forms of therapy provided by licensed mental health professionals, such as psychologists or counselors.
However, the extent to which therapy is covered can vary from one insurance plan to another. It's best to check with your provider for more specific information. Additionally, some insurance plans may have limits on the number of sessions covered, or they may require a referral from a primary healthcare physician.
Consider online therapy
If you don't have insurance, or if making a claim would still involve high out-of-pocket costs, consider trying online therapy.
Online therapy is usually more affordable than in-person therapy if you don't have insurance, and it's often just as effective.
With BetterHelp for example, they offer a financial aid program, helping you get access to affordable therapy if you're on a low income or struggling with medical bills or other unavoidable costs.
Try to find a therapist that offers sliding-scale pricing
If you don't have insurance, and you want to see a therapist in person, you can try searching for therapists who offer sliding scale pricing, meaning that what they charge is based on your income and financial situation.
Sites such as GoodTherapy allow you to look for therapists that offer sliding scale pricing, using their search filter.
To access sliding-scale therapy, you may need to prove your income level to your therapist, such as by providing payslips or a bank statement.
Community-based or non-profit clinics
There are non-profit organizations that can help you find affordable, and sometimes even free, therapy and counseling. However, these resources can be hard to find, and it can be difficult to tell whether these services provide access to quality support or not.
Here, we've mentioned some places to check out if you're looking for affordable therapy.
1. Non-profit organizations
There are non-profit organizations that offer low-cost counseling services. One of these is National Alliance on Mental Illness (NAMI), a non-profit organization offering affordable therapy services to those in need.
2. Employee Assistance Programs (EAPs)
If you're employed, it might be worth looking into Employee Assistance Programs, which are work-based programs providing mental health services to employees. Mental health issues most commonly covered by EAPs include stress, anxiety, depression, relationship problems, and substance abuse.
Employee Assistance Programs may also refer you to other local resources and support groups, depending on the nature of your issue.
3. Community Health Centers
These non-profit organizations provide primary health care services to those in need. They work on improving access to health care for everyone, especially uninsured, underinsured, or low-income people.
CHCs usually offer preventive care, diagnosis and treatment of illnesses, management of chronic conditions, and health education. They also offer affordable mental health services.
People working in CHCs are accredited professionals, including doctors, nurses, psychologists, and counselors.
4. Universities and colleges
If you're a student, you should check to see whether your university or college has counseling centers that offer low-cost or free therapy services to students.
These services are usually limited to general counseling, but they can still be useful if you're under stress, or feeling anxious or depressed – especially if your issues have something to do with university or college duties.
5. Crisis hotlines
Crisis hotlines serve as a vital support system for people who are going through a difficult time and need immediate help, whether they are feeling suicidal or just need someone to talk to.
Trained and accredited professionals are available to offer support and guidance in these moments of crisis. Although hotlines may not provide ongoing therapy or counseling, they can still make a significant impact if you need immediate assistance.
If you are feeling suicidal, please call the National Suicide Prevention Lifeline at 1-800-273-8255.
How much cheaper is online counseling compared to in-person counseling?
Below, we've compared the cost of online and in-person therapy in more detail, to help you see how much money you could save using an online counseling service.
The price of in-person therapy
The cost of in-person therapy can vary depending on several factors, such as the type of therapy, the therapist's experience and qualifications, your location, and the type of insurance you have.
For example, specialized treatments such as Cognitive-Behavioral Therapy may cost more than general counseling. Also, if your therapist is located in the city center, they might charge more because their office costs a lot of money to rent.
The price of an in-person therapy session can fall anywhere between $50 and $300, with an average of $150 – $200 per session in the United States.
The price of online therapy
In comparison to face-to-face counseling, the price of online therapy can be significantly lower.
For example, BetterHelp's monthly subscription costs between $60 and $90 per week, and in the subscription, you can get one therapy session per week, as well as the ability to message your therapist as much as you'd like.
It's important to note, online therapy platforms usually aren't covered by insurance companies in the US, which means that you will most likely have to pay the entire monthly cost out of pocket if you use a virtual counseling service.
However, some online therapy platforms, such as BetterHelp, offer financial aid for students, veterans, the unemployed, those earning less than $50,000 a year, and those who have been severely impacted by the COVID-19 pandemic, making them a very affordable method of getting quality mental health support.
Is online therapy effective?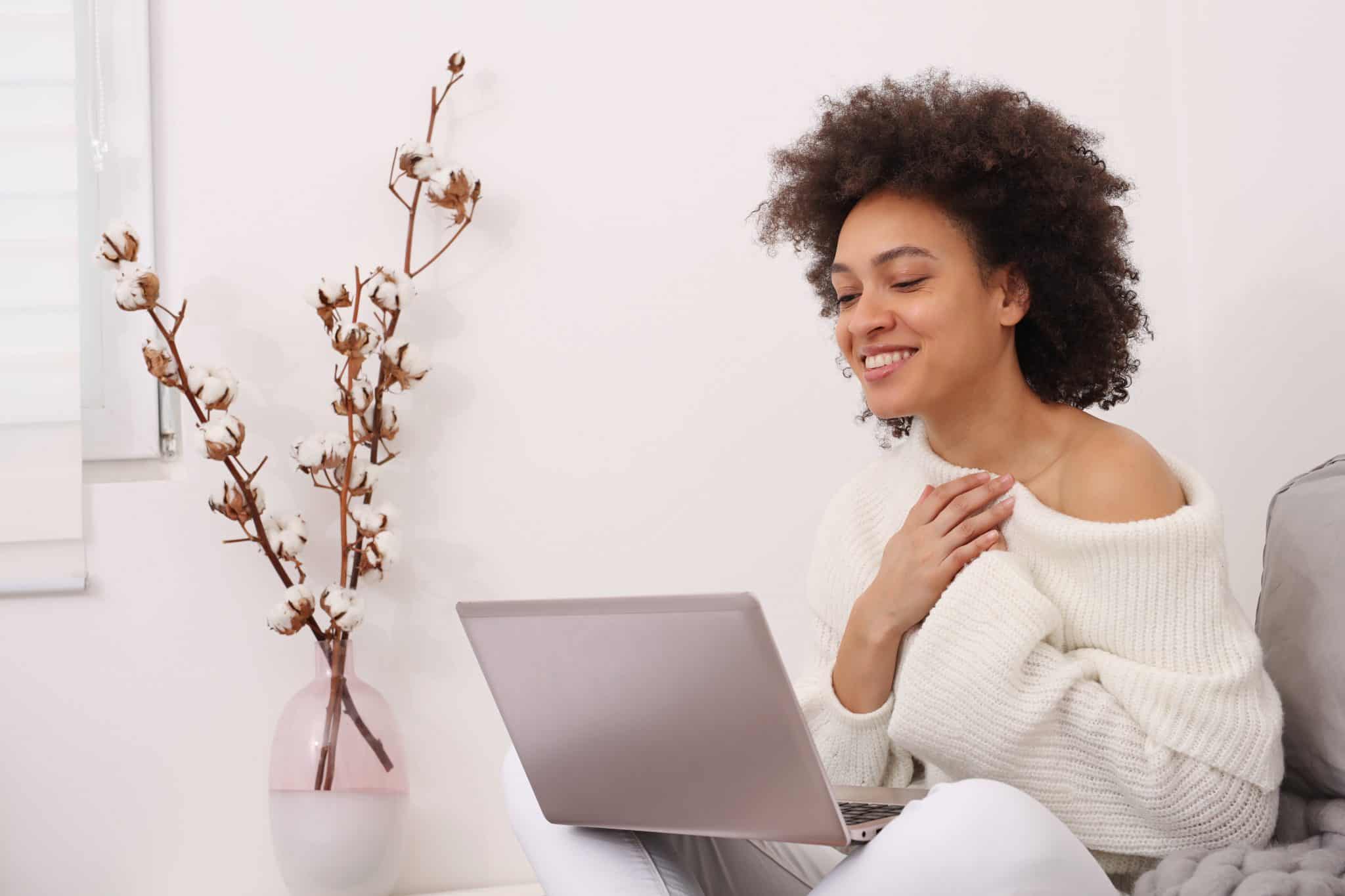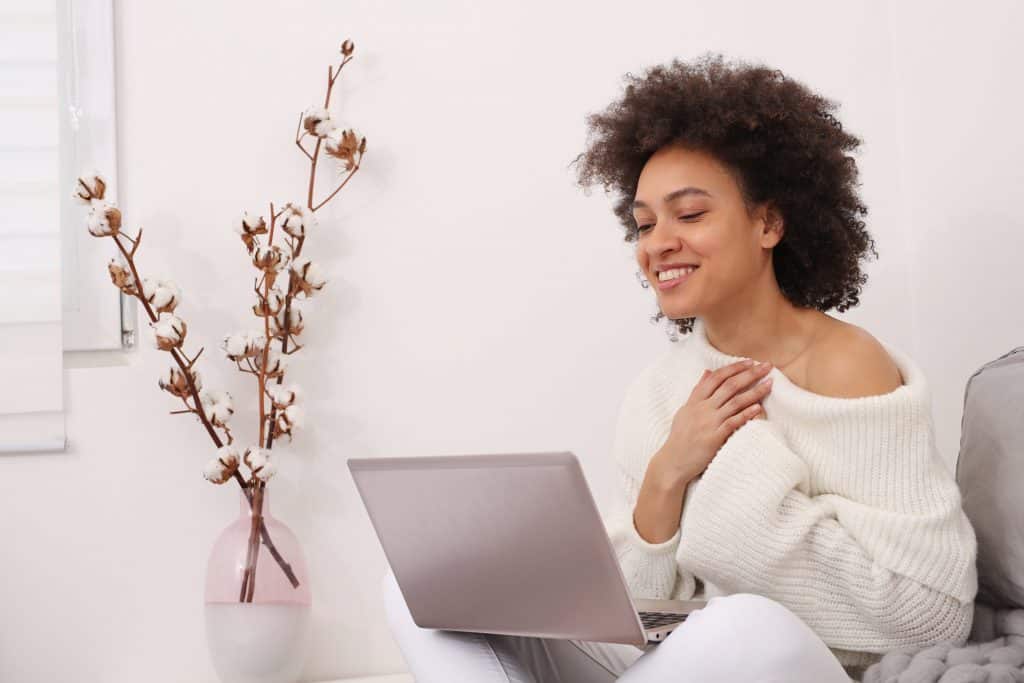 Research has indicated that online therapy can be just as effective as in-person therapy, and talk therapy can be especially beneficial.
One of the most common psychotherapeutic approaches conducted over the phone or video is Cognitive-Behavioral Therapy (CBT).
CBT is a popular, scientifically proven therapy method, used to treat a variety of different mental health issues, such as anxiety or depressive disorders, life crises, issues with self-confidence and self-esteem, as well as grieving and loss.
Are free therapy services safe to use?
The safety and quality of free therapy services can vary greatly, depending on a couple of factors you should take into consideration.
The first and most important factor is the therapist's qualifications and credentials.
If the therapist doesn't have proper credentials, qualifications, and experience, they may not be able to support you, and may in fact make your mental health condition worse.
Free therapy services might be offered by people who don't have a background in counseling or proper licensing, so it's important to check that first.
It's also worth noting that, even though some free therapy services are safe and effective, there might be limitations in terms of the length and frequency of sessions, the level of support provided, and the types of therapy available.
Therefore, if at all possible, it's best to seek out low-cost (rather than free) therapy sessions from a counselor with the appropriate qualifications and licensing to support your recovery.
Conclusion
Finding a good quality affordable therapist can seem like a formidable endeavor.
While online therapy can be an affordable and convenient option for most people, it's not for everyone. If you'd prefer to see a therapist in person, your best bet is to try and find a counselor that offers sliding-scale pricing.
The issue is, therapists who offer sliding-scale pricing can be uncommon in certain areas, and they are often in high demand. This is why for many people, online therapy is such a good option if you're looking to access affordable counseling.
If you're still not sure how best to find an affordable therapist, leave us a comment below and we'll get back to you.