Muslim therapists play a crucial role in addressing Muslim individuals' and families' unique mental health needs.
As the Muslim population continues to grow in diverse societies, understanding how religion and culture intertwine with therapy can profoundly impact the effectiveness of treatment.
Short Summary
Muslim therapist is a valuable resource for Muslims seeking mental health support that is sensitive to their cultural and spiritual beliefs.
Muslim therapists must navigate cultural nuances and religious beliefs when attending to their clients' needs while employing evidence-based therapeutic approaches.
By integrating Islamic principles with various therapeutic techniques, Muslim therapists create a supportive and respectful environment for Muslim clients.
Understanding the Role of a Muslim Therapist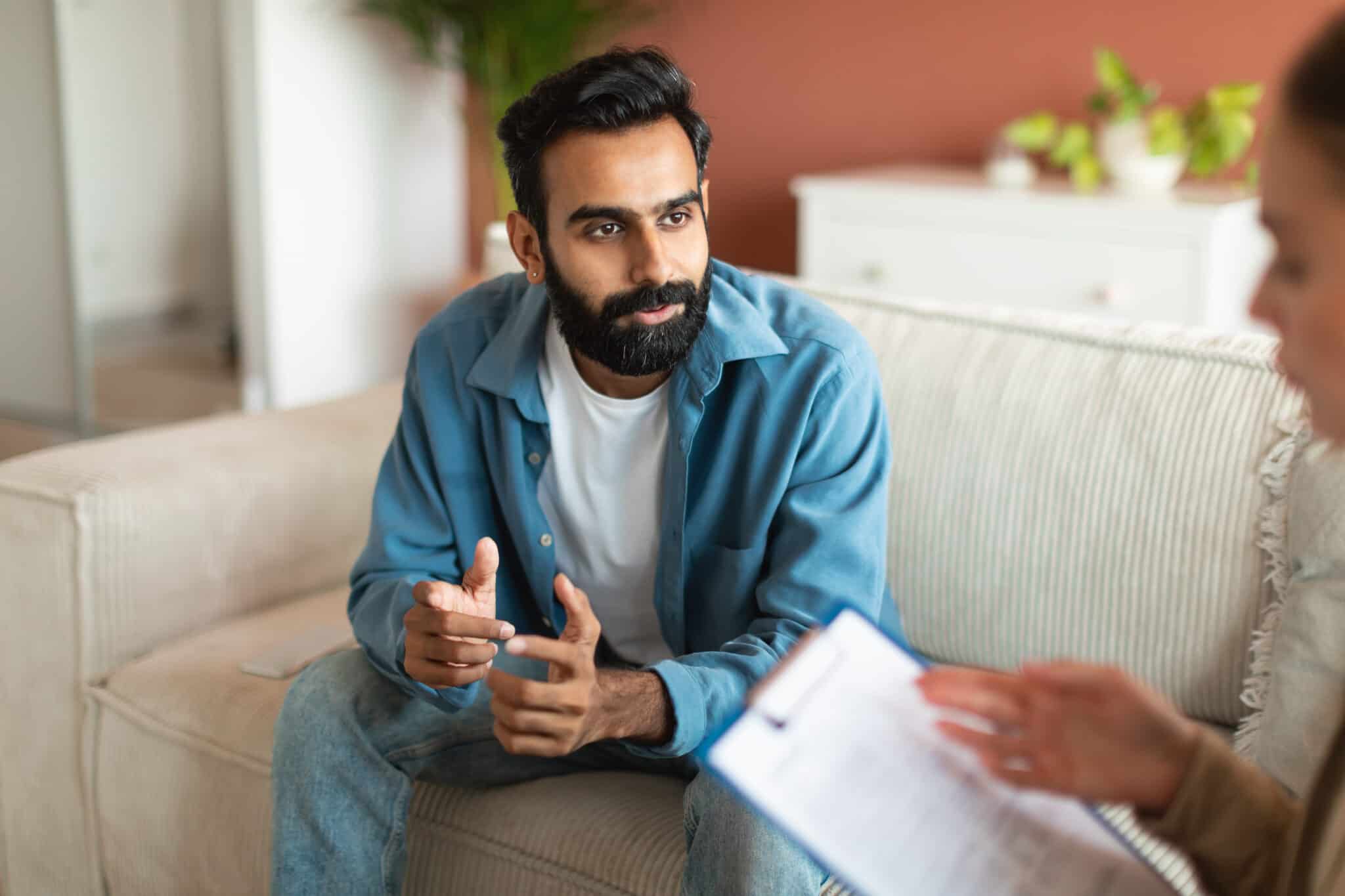 A Muslim therapist is a mental health professional who incorporates the principles of Islam into their therapeutic practice.
They are trained and educated in both traditional psychotherapy and Islamic teachings, allowing them to address Muslim clients' unique needs effectively.
Specific Expertise
One of the core strengths of a Muslim therapist is their understanding of the cultural and spiritual aspects of Islam.
This understanding allows them to employ strategies and interventions sensitive to their clients' beliefs, values, and practices.
Muslim therapists often have specific expertise in working with issues unique to Muslims or more prevalent within Muslim communities.
These may include challenges related to marriage, family relationships, identity struggles, or discrimination.
Muslim therapists may also provide coaching related to personal development and pursuing a more meaningful and fulfilling life grounded in Islamic teachings.
Evidence-Based Therapeutic Approaches
As with other mental health professionals, Muslim therapists employ a range of evidence-based therapeutic approaches, such as Cognitive-Behavioral Therapy (CBT), psychodynamic therapy, or solution-focused brief therapy.
Their ability to integrate Islamic principles into these approaches can be particularly beneficial for clients who are seeking support that is both psychologically effective and spiritually congruent.
Specialized Approaches in Therapy
Muslim therapists provide a range of approaches to therapy catered specifically to their clients.
A key aspect to consider is the integration of Islamic principles and beliefs into counseling for Muslim clients.
This process involves understanding and respecting the religious and cultural aspects that influence the client's life.
Professionals in this field know various therapeutic methods to address their clients' needs effectively.
Solution-Focused Therapy
One therapeutic approach employed by Muslim therapists is solution-focused therapy. This method is aimed at helping clients identify their goals and work towards them.
Solution-focused therapy enables them to find solutions to their problems by focusing on the clients' strengths and resources.
This approach is compatible with Islamic teachings, as it emphasizes individuals' responsibility for their well-being and aligns with the Islamic principle of self-improvement.
Eye Movement Desensitization and Reprocessing (EMDR)
Eye Movement Desensitization and Reprocessing (EMDR) is another therapy that Muslim therapists can use.
This technique is beneficial in addressing trauma-related issues.
EMDR helps clients process and cope with traumatic memories by encouraging rapid eye movements, which are believed to facilitate the brain's natural healing process.
Muslim therapists may integrate Islamic values and teachings into the EMDR process, ensuring that it aligns with the clients' spiritual beliefs.
Consultation and Coaching Services Offered
Muslim therapists provide a range of consultation and coaching services to address the diverse needs of their clients.
These services are tailored to accommodate the unique cultural and religious beliefs of the Muslim community.
Individual Therapy
One of the core services provided by Muslim therapists is individual consultation.
This involves a one-on-one session between the therapist and the client, where they discuss personal challenges, explore coping mechanisms, and set goals for improvement.
Individual consultation is an effective way for clients to gain insights into their emotional and mental well-being and receive guidance from a therapist with a deep understanding of Islamic principles.
Family Therapy
Family therapy is often utilized in Muslim therapy settings. Family is a significant aspect of Islamic culture, and addressing issues within the family unit is crucial.
Muslim therapists may apply family therapy approaches to help clients resolve conflicts, develop better communication, and strengthen relationships between family members.
Couples Counseling
Couples counseling is another essential service provided by Muslim therapists.
In this setting, therapists help couples navigate relationship challenges, improve communication, and work towards creating a harmonious partnership.
Muslim therapists may integrate Islamic teachings on marriage and relationships to enhance the couples' understanding of their roles and responsibilities within their union.
Group Therapy
Muslim therapists provide group consultation and coaching services, particularly within the context of support groups.
These are designed to create a safe space for individuals to share their experiences, learn from others, and build a supportive network within the Muslim community.
Topics covered in group consultations may include stress management, emotional resilience, and navigating cultural and religious challenges.
Career and Professional Coaching
Another area where Muslim therapists excel is in career and professional coaching, which focuses on personal development and growth in the workplace.
This service aims to empower clients to make informed career decisions, enhance their professional skills, and increase confidence in achieving their goals.
By integrating Islamic values into career coaching, Muslim therapists address the professional and spiritual aspects of a client's life.
The Role of Faith and Spirituality in Therapy
For many people, faith and spirituality play a critical role in their mental well-being and personal journey toward healing and self-improvement.
In the context of Muslim clients and therapists, incorporating elements of Islamic beliefs and practices in therapy sessions can create a deeper connection and understanding between the counselor and the client.
Holistic Care
Islamic therapy, which focuses on the individual's spiritual, mental, and physical well-being, aims to provide holistic care and address the person's needs from an Islamic perspective.
This may include tapping into the innate strengths and values of Islam, such as prayer, supplication, and reflections in the therapy session to nourish the soul and offer a sense of comfort and relief to the client.
Spiritually-Based Approach
Muslim therapists can foster trust and rapport with their clients by acknowledging the importance of faith and spirituality in the therapeutic relationship.
This understanding can empower clients to openly discuss their personal experiences and emotions, embracing their spiritual journey and its role in their mental health.
Integrating faith and spirituality in therapy can also help Muslim clients explore their inner strengths and personal attributes rooted in Islam.
For example, some individuals may find solace in remembering that patience, compassion, and empathy are highly valued qualities in Islam, thus providing a moral compass and guiding principles for their emotional journey.
Muslim Psychologist Near Me
Finding a Muslim psychologist near you can make a significant difference if you seek therapy that aligns with your beliefs and cultural background.
Connecting with a professional who understands your faith and can provide culturally sensitive support is important.
In case you prefer an Arabic-speaking therapist near you, directories and services are available, such as Psychology Today and Find-A-Therapist, that can assist in locating licensed professionals fluent in Arabic.
This can be particularly beneficial for individuals who feel most comfortable communicating in their native language, allowing them to express themselves more effectively during therapy sessions.
There's no need to compromise your cultural and religious expectations when seeking psychological support.
You can find the right Muslim therapist that meets your needs and resonates with your beliefs by exploring available resources and directories.
Muslim Therapist Online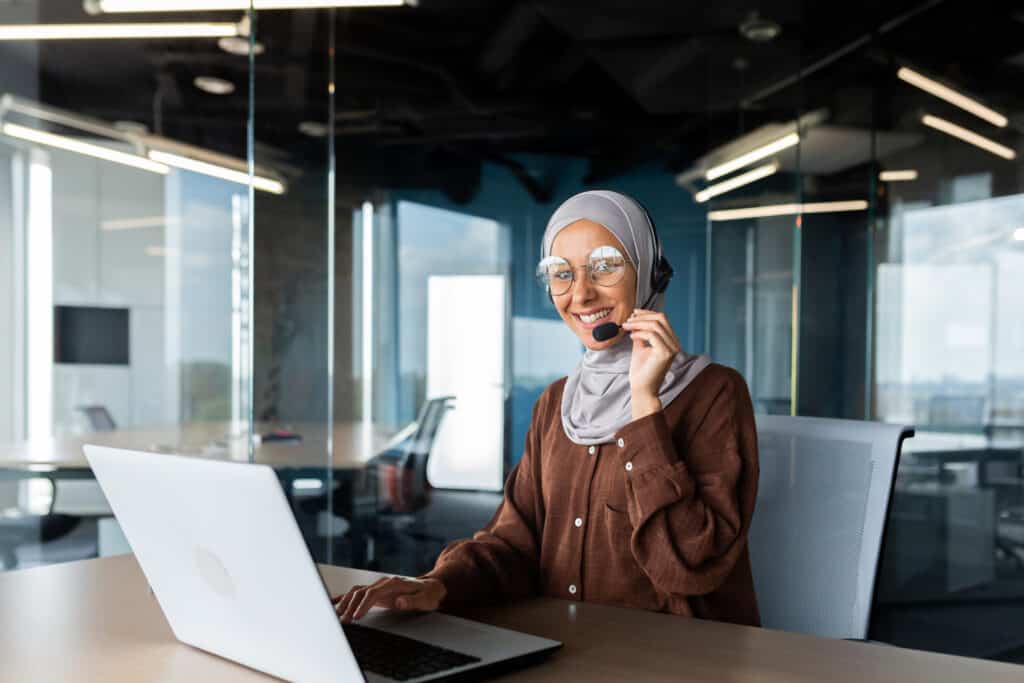 The Internet has become a significant platform for people seeking mental health support, including Muslim community members.
Online Muslim therapists are available to provide culturally sensitive counseling with an understanding of Muslim clients' unique needs and concerns.
Advantages
One of the advantages of seeking help from a Muslim therapist online is the ability to access mental health support while maintaining privacy.
Online counseling allows clients to engage in therapy from the comfort of their own homes, eliminating any potential stigma that might come with visiting a traditional therapist's office.
Additionally, online therapy allows clients in remote areas or those with limited access to mental health professionals to receive culturally appropriate support.
Final Thoughts
Muslim therapists are uniquely positioned to provide this understanding, benefiting both the therapist and the client, especially when navigating through deeply rooted cultural and religious beliefs.
In the therapy process, it's essential to acknowledge religion's role in Muslim clients' lives. Muslim therapists may be better suited to provide a safe and non-judgmental environment while respecting Islamic values.
Lastly, it's worth noting the benefits of these culturally sensitive approaches for both Muslim clients and therapists alike.
For clients, this understanding can lead to an enhanced therapeutic experience, and for therapists, it can aid in developing a more effective skill set for engaging with diverse populations.
Frequently Asked Questions
What is the significance of a Muslim therapist for Muslim clients?
A Muslim therapist can be particularly valuable for Muslim clients because they share the same faith and cultural background.
This commonality can make it easier for clients to feel understood and comfortable discussing personal issues.
Furthermore, Muslim therapists can more easily incorporate Islamic principles and values into their treatments, providing a faith-based framework that many Muslim clients would appreciate.
How do Muslim therapists integrate faith into their practice?
Muslim therapists integrate faith into their practice by combining psychological principles and Islamic teachings.
While not all sessions will be explicitly faith-focused, many Muslim therapists recognize the importance of addressing clients' spiritual and emotional needs holistically, using an Islamic counseling approach.
Are there any specific benefits of seeing a Muslim therapist?
One of the main benefits of seeing a Muslim therapist is having a therapist who understands and relates to your faith, culture, and background.
This can lead to a more comfortable and open therapeutic relationship.
Additionally, a Muslim therapist is better equipped to address faith-related matters and provide culturally sensitive advice based on Islamic values.
Do Muslim therapists work with non-Muslim clients?
Yes, Muslim therapists can work with non-Muslim clients. Their professional responsibilities require them to provide effective and unbiased care to people of all backgrounds and beliefs.
Regardless of their faith, most therapists are trained to approach clients with openness, understanding, and respect for their values and perspectives.
However, the choice of therapist should always be based on clients' preferences, therapeutic goals, and comfort level.
What are the qualifications of a Muslim therapist?
The qualifications of a Muslim therapist can vary based on their area of expertise and professional background.
Generally, therapists undergo extensive education and training in their specific field (e.g., psychology, social work, or counseling).
Many Muslim therapists also engage in additional training or research to better understand the integration of Islamic principles and cultural nuances into therapy.