BetterHelp is an online therapy platform with accredited, licensed therapists offering their mental health services and support to those in need.
In this article, we are going to review BetterHelp's services and how the platform works in Canada, to see whether or not you should use their platform as a Canadian.
Overall, we rate BetterHelp 4.1 out of 5 for users in Canada.
Find-a-therapist readers get 15% off their first month of BetterHelp membership.
Note: We collaborate with top-tier mental health companies and receive compensation for marketing efforts on behalf of BetterHelp.
Cost of BetterHelp in Canada
A BetterHelp subscription costs between $80 (Canadian dollars) to $115 weekly, and $320 to $460 monthly. This includes a weekly therapy session over a video call (or text message if you'd prefer), the ability to message your counselor as much as you'd like, and access to a heap of other mental health resources.
By comparison, the cost of in-person in Canada usually ranges from $100 to $240 per session, depending on the type of counselor or therapist you're seeing. Considering most therapies involve weekly sessions, this adds up to about $400 to $960 per month.
With in-person therapy, you can get one counseling session per week. On the other hand, included with the cost of BetterHelp, you get much more extensive access to your counselor, because you can message them as much as you'd like in between sessions.
If you're thinking of joining BetterHelp, you can use our discount code "find-a-therapist" or click here for 15% off your first month.
Is BetterHelp covered by health insurance in Canada? 
In short, BetterHelp is not covered by private health insurance providers in Canada, nor by Medicare.
However, there are instances when not even in-person therapy is covered by private health insurance. For example, if someone needs medical treatment due to a mental health issue, the Canadian provincial healthcare will cover the hospital visit and treatment, but psychotherapy in and of itself is mostly not covered by insurance unless you have specifically opted for it.
This means you'd either have to have private healthcare or pay out of pocket for therapy. Licensed counselors, psychotherapists, or social workers who work in private practice usually aren't covered by insurance.
As a result, even with some types of health insurance, online therapy still might be more affordable in some cases.
BetterHelp also offers financial aid to students, veterans, the unemployed, those facing unexpectedly high bills at the moment, and those making less than $50,000 a year.
To apply for financial aid with BetterHelp, you will need to fill out a questionnaire when signing up, which will determine whether you're eligible for support.
Are there BetterHelp counselors in Canada?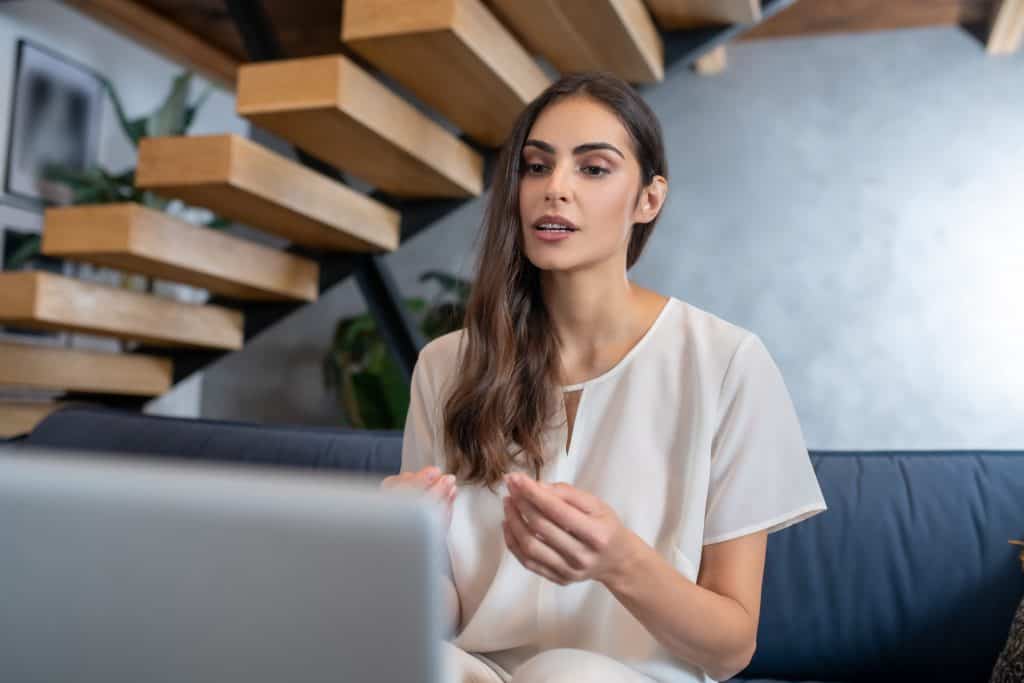 There are currently no BetterHelp counselors that reside in Canada. They only have therapists who live in the US or the UK at the moment.
Even though you can't find Canadian counselors on the platform, there are plenty of qualified US counselors to choose from who are available in North American time zones – the lack of Canadian therapists isn't really a problem from Canadian BetterHelp customers.
How BetterHelp works
In this part, we've explained a bit about what to expect if you join BetterHelp.
The sign-up process 
The sign-up process for BetterHelp is quite straightforward. Upon visiting their website, you will be asked whether you're looking for individual therapy, couples therapy, or therapy for your child.
BetterHelp itself does not offer couples or child therapy, but if this is the type of help you're looking for, they will refer you to their sister websites, ReGain or Teen Counseling.
After choosing the type of therapy you need, you'll fill out a questionnaire about yourself and the issues you're dealing with. BetterHelp uses this information to match you with the therapist best suited to your needs.
After answering some demographic questions about your age, gender, employment and relationship status, BetterHelp will ask you about your reasons for starting therapy. You might be depressed or anxious, going through trauma, feeling overwhelmed, or just generally exploring your options.
BetterHelp will also ask about your sleeping and eating habits, symptoms you've experienced in the past week, and whether you've lost interest in things that you enjoy doing.
Therapist preferences
After providing this information, you can also state your preferences in a therapist, if you have any.
One of the questions is what are your expectations from your therapist: whether you want somebody who simply listens to you, teaches you new skills, proactively checks in with you, gives you homework, or explores your past.
You can also choose whether you'd prefer a male or female therapist, a therapist from the LGBTQ+ community, a Christian-based or non-religious therapist, or a therapist of color.
What does therapy look like?
Based on the answers to the questionnaire, you will be assigned a therapist. If you're not satisfied with your match, you can switch therapists at any time for any reason.
Just like with in-person therapy, BetterHelp users can access a weekly counseling session conducted either over video call, phone call, or using live chat. The sessions typically last from 30 to 45 minutes. You can switch between options any time you like, and you can also change the therapy session's schedule as long as your therapist is available.
Upon joining BetterHelp, you will also gain access to a messaging system where you can share your thoughts and feelings with your therapist between each therapy session, allowing you to more quickly raise any questions or concerns you may have.
What's good about BetterHelp
Find-a-therapist readers get 15% off their first month of BetterHelp membership.
Note: We collaborate with top-tier mental health companies and receive compensation for marketing efforts on behalf of BetterHelp.
BetterHelp is one of the biggest online therapy platforms out there with thousands of licensed professionals who can help with a wide range of mental health issues, from counseling to cognitive-behavioral psychotherapy.
In this part of the article, we've looked at why BetterHelp might be a good choice for you. After, we've also explained some of the downsides of BetterHelp.
Convenience
One of the biggest benefits of online therapy in general is its convenience.
In-person therapy keeps business hours just like all other professions and there are instances when getting to therapy might be difficult for you, because of your job or other responsibilities.
BetterHelp's therapists work from home, and they create their own schedules, which means they don't necessarily have to adhere to the nine to five. For you, this means you can attend therapy after work or even in the evening when you're done with the chores for the day.
As a Canadian, you'll be in a similar time zone as most BetterHelp therapists, giving you access to therapy at a time that works for you.
Another convenient aspect of online therapy is the ability to access help from the comfort of your own home. This makes therapy easier for people who would otherwise have to travel long distances to see their therapist or waste time stuck in traffic.
Access to experienced therapists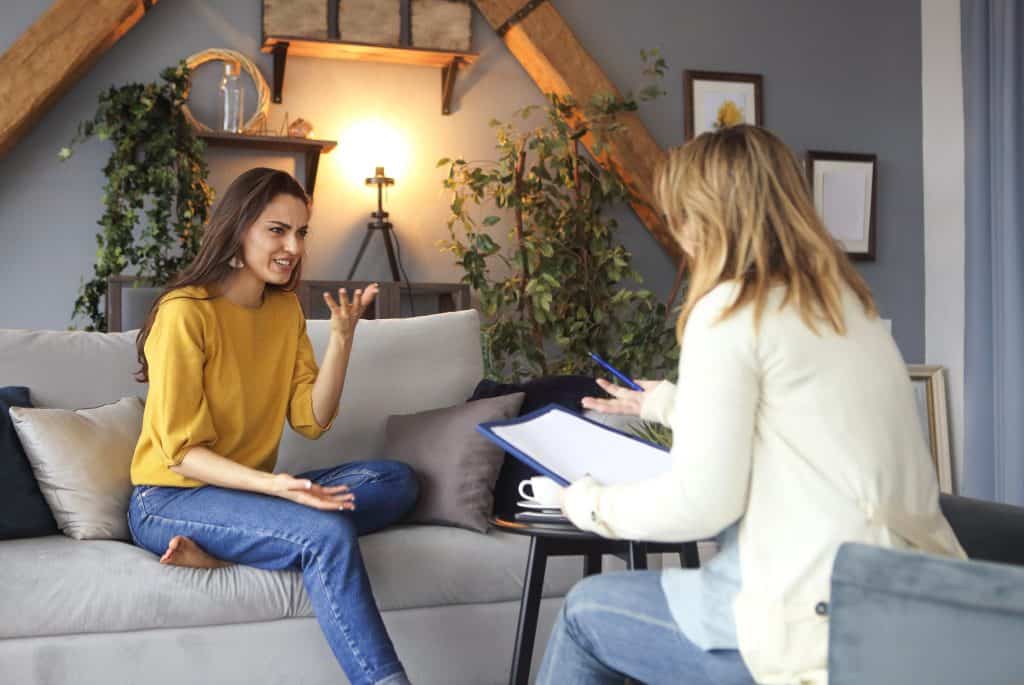 Every therapist that joins BetterHelp has to have a minimum of three years and a thousand hours of clinical experience, and proper licensing and documentation. They are also required to pass Betterhelp's exam, conducted by one of their clinicians.
You can be sure that the person assigned to you is an experienced professional, but if you're not satisfied, you can switch to a different therapist at any time.
The ability to change therapists 
When you sign up for BetterHelp, they will walk you through a thorough questionnaire and match you with the therapist best suited to your needs.
However, there are cases when people aren't satisfied with their therapist, which happens often in traditional therapy, too. After a bad experience with one or two counselors, a lot of people give up on therapy altogether, which is the worst possible thing to do.
With BetterHelp, you can change therapists at any time, and you can also choose a counselor from their directory if you'd like, after going through the initial sign up process.
What's not so good about BetterHelp
Even though online therapy has been scientifically proven to be just as effective as in-person therapy, there are some instances when BetterHelp might not be the best choice for you.
In this part, we've explained some of the downsides to BetterHelp relative to other counseling options.
BetterHelp cannot provide a medical diagnosis 
As mentioned earlier, online therapy platforms cannot issue an official medical diagnosis. This is mostly because laws and regulations around medical diagnoses differ from place to place, and therapists you see online are sometimes located in a different state or country.
If you're looking for disability or retirement benefits, going to a traditional therapist for an official diagnosis might be best.
No psychiatrists on the platform 
Unlike some other online therapy platforms, BetterHelp currently doesn't employ psychiatrists, and therefore, you cannot have medication prescribed by the platform.
Counselors and psychologists can help with some of the more severe mental health conditions, but there are limitations.
For example, if you're experiencing psychotic symptoms or suicidal thoughts, psychotherapy is usually only the second step on the road to recovery. In this case, you should seek immediate in-person help.
First, you should talk to a psychiatrist, go through the diagnostic process, and receive the needed medication. For Canadian citizens, this step is usually covered by Medicare. Only after you've done that, can you consider BetterHelp for psychotherapy if this is the type of help you need.
The lack of face-to-face contact 
Despite its many upsides, online therapy simply isn't for everyone.
Evidence suggests that the difference in the medium of communication doesn't pose a problem for online therapy, and that the quality of therapy does not suffer when conducting therapy online.
Still, many people feel more comfortable attending therapy face-to-face because they feel like they're able to form a better relationship with their therapist this way. Of course, this depends on your personal preferences.
Also, the lack of face-to-face communication can cut off non-verbal signs that might be integral for your therapist to properly assess your condition and maximize your immersion in the therapy process.
If you have similar concerns or if you're simply not comfortable with the idea of online therapy, you should stick to in-person therapy instead.
Conclusion
BetterHelp is an online therapy platform where licensed, experienced professionals offer their services to help you improve your mental health. Even though most of the therapists on this platform reside in the US, the platform is available in Canada and can even be a more affordable option if the type of therapy you need isn't covered by provincial healthcare.
On the whole, we've rated BetterHelp Canada 4.1 stars out of 5. The platform is very intuitive and easy to sign up to, and they have plenty of qualified, licensed therapists located in the US and Canada.
If you have more questions about BetterHelp, or if you're not sure this is the right type of therapy for you, feel free to leave us a comment below and we'll get back to you.