Many people face spiritual challenges related to their soul, society, and religion in today's modern world. Some of these psychosocial issues can be influenced by the level of connection between you and your God.
Thus, for some people, it can be better to consult a therapist who is a practicing Christian, as well as a licensed professional counselor or psychologist.
In this guide, we'll review the best services you can use to connect with a Christian therapist, online or in person.
Want to skip right to the suggestions for Christian counseling? Here are our 2 recommended therapy solutions:
Christian counselors near me
Many platforms and online directories help the Christian community to address psychological and mental health issues.
Among them, Faithful Counseling and christiancounselordirectory.com are great choices to help you find and compare faith-based counselors, including those who provide affordable Christian therapy.
Elevate your emotional and spiritual well-being with Faithful Counseling. Online therapy, rooted in Christian values, connects you with licensed therapists who understand your journey. Starting at $60/week you can schedule one weekly live session and message your therapist anytime. Begin your journey by taking a brief questionnaire to connect with your ideal therapist.
Note: We collaborate with top-tier mental health companies and receive compensation for marketing efforts on behalf of Faithful Counseling.
Faithful Counseling is designed specifically for those who want conventional counseling under the principles of Christianity. This platform has many licensed mental health professionals who are practicing Christians, and are well-trained in resolving psychological issues.
To find a Christian counselor on this platform, you simply sign up and answer a few questions about the issues you need help with, and provide any religious context. Then, Faithful Counseling matches you with an appropriate Christian counselor. You can also browse their therapist directory and choose a counselor directly, if you'd like.
After being matched with a licensed professional therapist, you can schedule one weekly live session via video call, phone call or live chat and also reach your Christian counselor at any time via text messages. Faithful Counseling allows you to easily switch counselor if you're not satisfied with the first one you're matched with.
Given the quality of their psychologists, Faithful Counseling offers great value for money. Its services are not likely to be covered by your insurance company, but their therapy sessions are quite affordable.
The Christian Counselor Directory connects you with dedicated Christian therapists in your US area who uphold strong principles and faith. This specialized directory includes both professional and pastoral therapists. Plus, discover nearby churches for a comprehensive spiritual resource.
This platform helps you find the best Christian counselors near me who you can contact for in-person therapy sessions.
To find a local Christian counselor, you just need to enter your zip code into the search bar on this site. In response, the directory provides you with a menu of Christian therapists located near you in the same state.
One of the best features of this directory is you can browse a thorough profile of each therapist, even before contacting them. This website also gives you information about the estimated distance in miles of the therapist from the ZIP code you provide.
Moreover, you can also contact a therapist to find out more about their services through the messaging feature of this website. Some of the therapists' phone numbers are also displayed on the directory.
Another plus – this website is free to access, allowing anybody to search for Christian counselors. However, the fees for therapy sessions vary from therapist to therapist – you'll need to reach out to them to find out what services they offer, and at what price.
Thus, both platforms have different roles in finding a Christian counselor. Faithful Counseling provides complete online counseling services by trained professional Christian counselors, at a fixed price per month. On the other hand, christiancounselordirectory.com is an online directory that helps you locate a nearby therapist, and provides you with contact information and a brief overview of each counselor's personal details.
Which mental health issues can be treated by Christian counselors?
Many psychological issues can be treated by Christian psychologists, ranging from mild stress to relationship and family issues.
Christian therapists can help you resolve many of the same types of issues as a regular therapist. However, they can approach problems from a Christian perspective, helping to make the therapy session feel more comfortable, and ensuring that they understand how best to support you.
Here are some of the common issues that counseling can help you work through, and how a Christian counselor specifically may approach these problems in treatment.
Stress, phobias, and anxiety
By using different psychotherapeutic techniques, such as Cognitive-Behavioral Ttherapy, a Christian counselor can help you mitigate stress, anxiety, and phobias. They may also quote verses from the Bible to help you use your faith as a tool to overcome the stresses you face on a day-to-day basis.
Depression, addiction, and low self-esteem
Many mental health issues are related to low self-esteem, such as depression and addiction. To treat such issues, counselors will help you to rebuild your self-esteem, such as teaching you how to say "no" in certain situations if you have a problem standing up for yourself.
Relationship difficulties and family conflicts
Christian counseling can help in solving relationship difficulties related to your marriage, children, or your wider family. Often, these types of psychologists use Cognitive-Behavioral Ttherapy to help solve relationship issues. Christian couples counseling, premarital counseling, and marital counseling may also involve examples of Jesus's life and relationship teachings from the Bible, to help you and your partner forge a stronger bond.
Eating, trauma, and anger-related psychological problems
Many psychological problems about eating, trauma, and anger occur due to a failure to accept the reality of your personal situation. Christian counselors offer specialized help in solving these problems based on religious and psychological counseling principles.
Besides the issues described above, Christian counseling can also focus on and address grief, sexual difficulties, and many other psychological challenges.
Principles of Christian therapy
A Christian counselor can help preserve and promote your mental health in situations where other therapists might not fully grasp your spiritual and psychological concerns.
Christian therapists often follow the following main principles.
Attentively listens and takes on your burden
A good Christian therapist invests in, cares for, and carries the burdens of others. During sessions, this can make you feel lightheaded and free from negative thoughts.
To achieve this, a good therapist will listen to your concerns attentively, so that they can get to the bottom of what troubles you, and support you in overcoming this issue.
Gives respect, especially when others don't
Irrespective of your current state of mind and psychological condition, a good counselor will respect your thoughts and feelings, and empathize with your situation. Believing in the fact that Jesus is merciful and you deserve respect, the counselor will uphold these fundamental Christian principles.
Maintains faith while treating mental illnesses
Therapists who advertise themselves as practicing Christianity should ensure to uphold spiritual principles while treating mental illnesses. Faith-based counseling often works on the basis that God has devised the right path for everyone, and at any time you can get started with a step back on the right path. This does not mean abandoning scientific, evidence-based treatment, it means devising a treatment path that will work best for you, given your religion.
Provides spiritual assessment without being judgemental
A good therapist assesses the spiritual element of your personality. They will work on any behavioral issues you may have that stem from your character, and reinforce the positive aspects of your personality. However, a good therapist will never judge you based on the negativities (perceived or real) of your personality.
Assists you in solving spiritual issues
Christian counselors also care for the spiritual issues of your personality, as these spiritual factors can become the reason for many psychosocial problems. For instance, someone experiencing problems of the soul might face persistent stress and anxiety.
How to find a Christian counselor near me
It is quite easy to search and find a licensed Christian counselor on both of the above-mentioned platforms.
On Faithful Counseling, you are matched with one of over 6000 Christian licensed therapists after signing up online. To get started with the sign-up process, you need to answer some questions, helping them find a perfect match with a therapist according to your specific needs.
After signing up, you can message your therapist anytime and once-a-week live sessions via video call, phone call or live chat with your therapist for a fixed monthly price.
Christiancounselordirectory.com, on the other hand, lists a wide number of Christian counselors who are available near you for in-person therapy. After entering your zip code on this website, you can view the profile of these counselors. Moreover, you can also send messages to them for fees and meeting schedules.
Unlike Faithful Counseling, this website only provides a therapist's contact information and address, and has no fees listed for most therapists. Also, if you don't live in a major city, it might be hard to find a good in-person Christian therapist who can help support you in dealing with the specific issues you'd like to address.
Is it worth using online platforms for Christian counseling?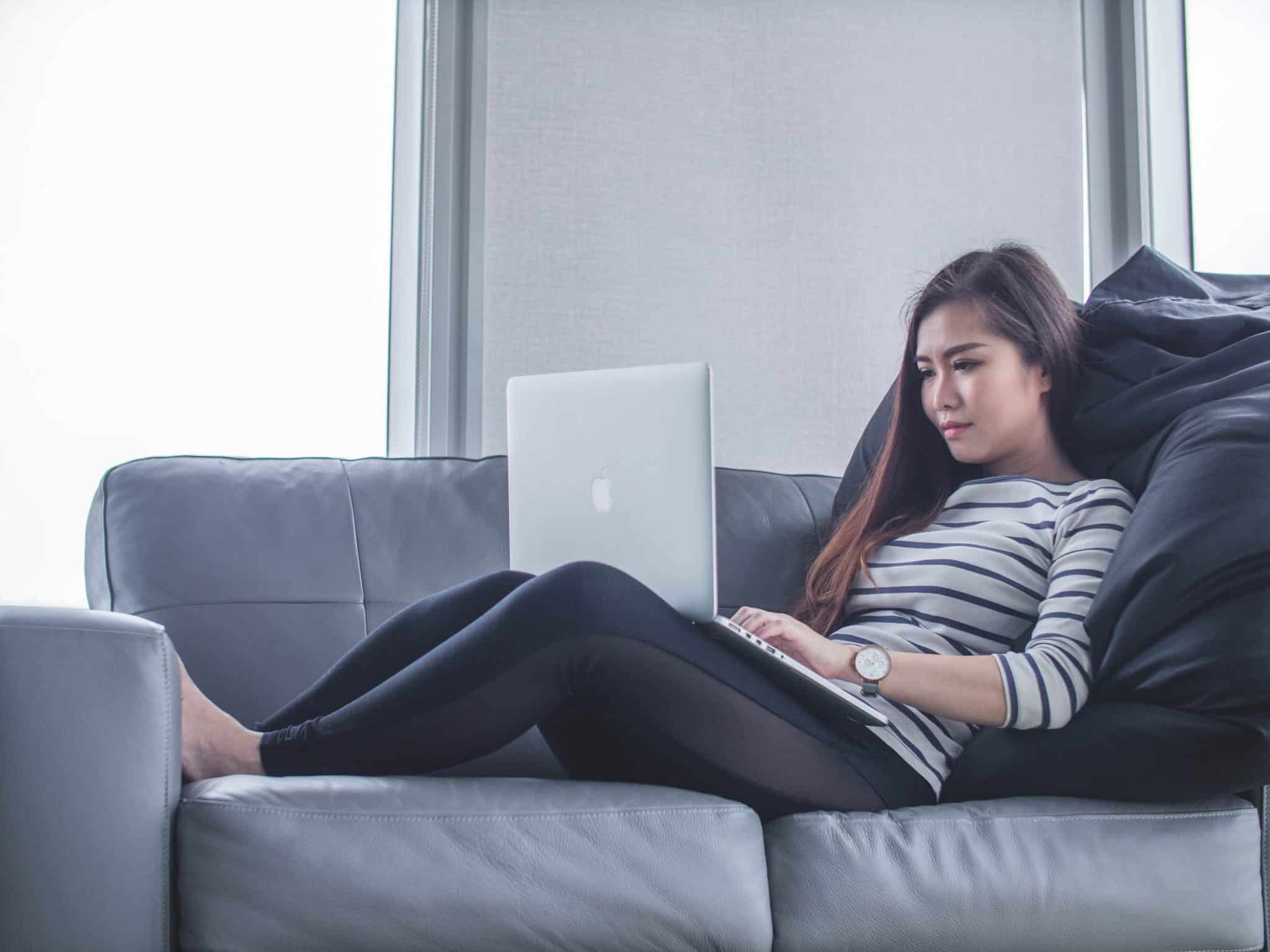 Online counseling services provide comfort and convenience for those who feel difficulty and anxiety in scheduling consultations and attending physical meetings. You can use online therapy services to get help from licensed mental health professionals using your phone, laptop, or tablet. Whether you're time-poor, or simply prefer to get help over a video call from the comfort of your own home, this can be quite beneficial.
Moreover, you can get counseling over the internet anonymously, using a pseudonym. This makes your identity invisible to the counselor, so your name and location won't be revealed. For some people, this extra level of privacy can provide greater peace of mind.
Furthermore, online counseling is often more affordable than face-to-face psychology, since the therapists don't have to pay for overheads such as office space, documentation systems, or receptionists.
On the other hand, traditional counseling sessions allow your therapist to closely observe your body language and tone of voice in order to assess your condition. A therapist located near you will be able to provide the best assistance if you are facing an extreme mental health challenge – ensure to visit a psychologist in-person if you're in serious need of support.
Conclusion
Many spiritual challenges are associated with psychosocial problems, such as relationship/marriage difficulties, stress, and anxiety. Certain platforms such as Faithful Counseling and christiancounselordirectory.com provide you access to Christian counseling from licensed professionals.
Faithful Counseling provides easy access to a wide range of Christian psychologists from the comfort of your own home. On the other hand, the online directory we discussed lists Christian counselors near you who can provide in-person counseling.
A good Christian counselor will listen to you actively, respect your thoughts/feelings, assess your mental state, and help in solving spiritual issues. They can help to craft a path to better mental health that accounts for and works with your Christian faith, making for better overall treatment.
Have any questions about finding a therapist who understands your religion and relationship with God and the Bible? Feel free to leave us a comment below and we'll get back to you.