Emotions and feelings are essential attributes of the human personality. However, uncontrolled negative emotions can sometimes cause behavioral issues and personality disorders.
Dialectical behavior therapy (DBT) provides behavioral modifications to help preserve your mental health and foster a healthy personality.
In this guide, we've looked at the best ways to get DBT. We've also looked at this type of therapy in more detail, including explaining how it works.
Want to skip right to the suggestions for dialectical behavior therapists? Here are our 2 recommended therapy solutions:
Dialectical behavior therapy platforms
Two of the best platforms that provide dialectical behavior therapy (DBT) are BetterHelp and Talkspace.
Explore emotional well-being with BetterHelp – your partner in affordable online therapy. With 30,000+ licensed therapists and plans starting from only $60 per week, BetterHelp makes self-care accessible to all. Complete the questionnaire to match with the right therapist.
Find-a-therapist readers get 15% off their first month of BetterHelp membership.
Note: We collaborate with top-tier mental health companies and receive compensation for marketing efforts on behalf of BetterHelp.
BetterHelp is an online platform that provides dialectical behavioral therapy (DBT) from a licensed DBT therapist. These therapists are well-trained, experienced, and accredited professionals with a Master's or Doctorate in their field.
When signing up to BetterHelp, you will be asked to fill out a short but thorough questionnaire, and you'll need to explain that you're looking for DBT. Based on your answers, BetterHelp will match you to an available therapist who fits your availability and preferences and can help you with the problems you're facing.
BetterHelp provides online counseling and therapy services via web-based interaction, which is helpful if you want to work on your behavior, personality, and mental health from the comfort of your own home.
Because therapy is provided online, you need a laptop, tablet, or mobile phone with an internet connection to use these services. You can either use the BetterHelp website or mobile app to connect with your counselor.
After being matched with a therapist, you can contact them in four ways: exchanging text messages, video conferencing, live chat, and speaking on the phone.
You will have a scheduled session each week, which you typically have over the phone or via a video call. However, you can also message your therapist in between sessions, which is very helpful if there's something you want to get immediate help with.
It's also possible to change your DBT therapist at any point in time through the BetterHelp platform, if you ever feel like you want to try a different therapist.
Tailored to individuals, couples, teens, and offering psychiatry services, Talkspace plans kick off at a wallet-friendly $69 per week. What's more, many health insurances also cover their services, enhancing accessibility and affordability. Complete a questionnaire and get matched with the right therapist for you.
Find-a-therapist readers get $100-OFF with a code SPACE.
Talkspace is another online therapy platform that can connect you with licensed therapists for behavior modification and personality development. It is an easy, user-friendly, and cost-effective service for those seeking DBT therapy.
Rather than having a questionnaire that you fill in, Talkspace connects you with a live chat matching agent. Simply mention to the agent that you're looking for DBT therapy, and explain the types of issues you're trying to solve. They will then suggest a few licensed professional therapists for you to choose from.
Once you're matched with a therapist, you can begin getting treatment and address your issues via text messages, live video sessions, or phone calls.
Just like Betterhelp, you can also switch your therapist at any time for no additional cost. However, Talkspace is typically a bit more expensive overall, since you have to pay more to get treatment via video or phone calls. The default package only includes live messaging.
Talkspace provides flexibility in scheduling your sessions according to your needs and lifestyle. It's easy to get help using the Talkspace app on your phone if you have a busy schedule, or you can also use the platform on your laptop when connecting with a counselor at home.
How do DBT sessions work?
The way DBT works depends on the type of session you underrtake to seek treatment.
Individual therapy sessions
During an individual session, DBT therapists work with individuals one-on-one to improve their mental health and behavioral skills.
A DBT therapist first assesses your clinical symptoms, then devises a coping plan on an individual basis. Moreover, the counselor also uses a range of therapeutic methods to help with symptoms of anxiety, depression, and borderline aggression.
Group therapy sessions
In a group setting, a therapist helps you learn and practice new coping skills. Other members of the group also share their practices and experiences, which can also be quite useful in undertaking successful behavior modification.
Under a group leader, you'll also be given homework related to mindfulness exercises, and techniques you can use in your relationships at home and in your day-to-day life.
Four modules of DBT therapy
There are four critical elements of DBT treatment.
1. Emotion regulation
The ability to control emotions is very important in personality development. To control your emotions, first, a therapist focuses on helping you with acceptance. They will focus on helping you accept the problems you have, and your need to seek help.
After acceptance, a DBT therapist will positively condition your emotions, and help you control them. Emotional regulation alleviates emotional vulnerability, and allows you to experience positive emotions more often.
2. Mindfulness
This skillset deals with the present, and allows you to focus on the current time. Instead of focusing on the past and future, mindfulness helps you practice patience and a non-judgmental attitude towards those around you.
With mindfulness, you start to focus on the positive aspects more than your negative thoughts about the future. DBT therapists use the mindfulness approach to treat anxiety, depression, and other personality disorders.
3. Interpersonal effectiveness
Interpersonal effectiveness helps you develop reflective listening, communication skills, and cooperative behaviors in an effective manner to deal with daily life challenges.
The assertive behavior it instills can help you communicate with others more effectively. Using interpersonal effectiveness, you can learn to speak up for yourself in honest and respectful ways.
4. Distress tolerance
This skillset helps you to accept your current situation and prepare yourself for negative thoughts and emotions. Through techniques such as distraction, self-soothing, and triggering of opposite emotions, your therapist will help you develop greater distress tolerance.
This can be useful in managing the emotional stresses we sometimes face, such as a job loss, the death of a loved one, and other traumatic events.
What is DBT most effective in treating?
DBT is used to treat a variety of behavioral and personality disorders, including:
Bipolar disorder (BD)
Obsessive-compulsive disorder (OCD)
Generalized anxiety disorder (GAD)
Post-traumatic stress disorder (PTSD)
Attention deficit hyperactivity disorder (ADHD)
Eating disorders (ED)
Substance abuse disorders
Family and relationships issues
Let's look at how DBT treatment can help with some of these issues.
Borderline personality disorder (BPD)
The initial idea of Dr. Marsha Linehan and her team (treating BPD with the help of DBT) is endorsed by recent research.
According to one study, DBT can alleviate BPD symptoms in more than 75 percent of patients within one year of treatment commencing.
Other issues
DBT is also used to treat substance use disorders, eating disorders, and other mental health issues. Recent research shows that DBT can also be very helpful in suppressing anxiety, depression, mood swings, and related issues.
People suffering from anorexia nervosa, bulimia nervosa, and binge eating disorder may also use DBT, as it can easily help in modifying the eating habits through its behavior modification techniques.
Can DBT be done online?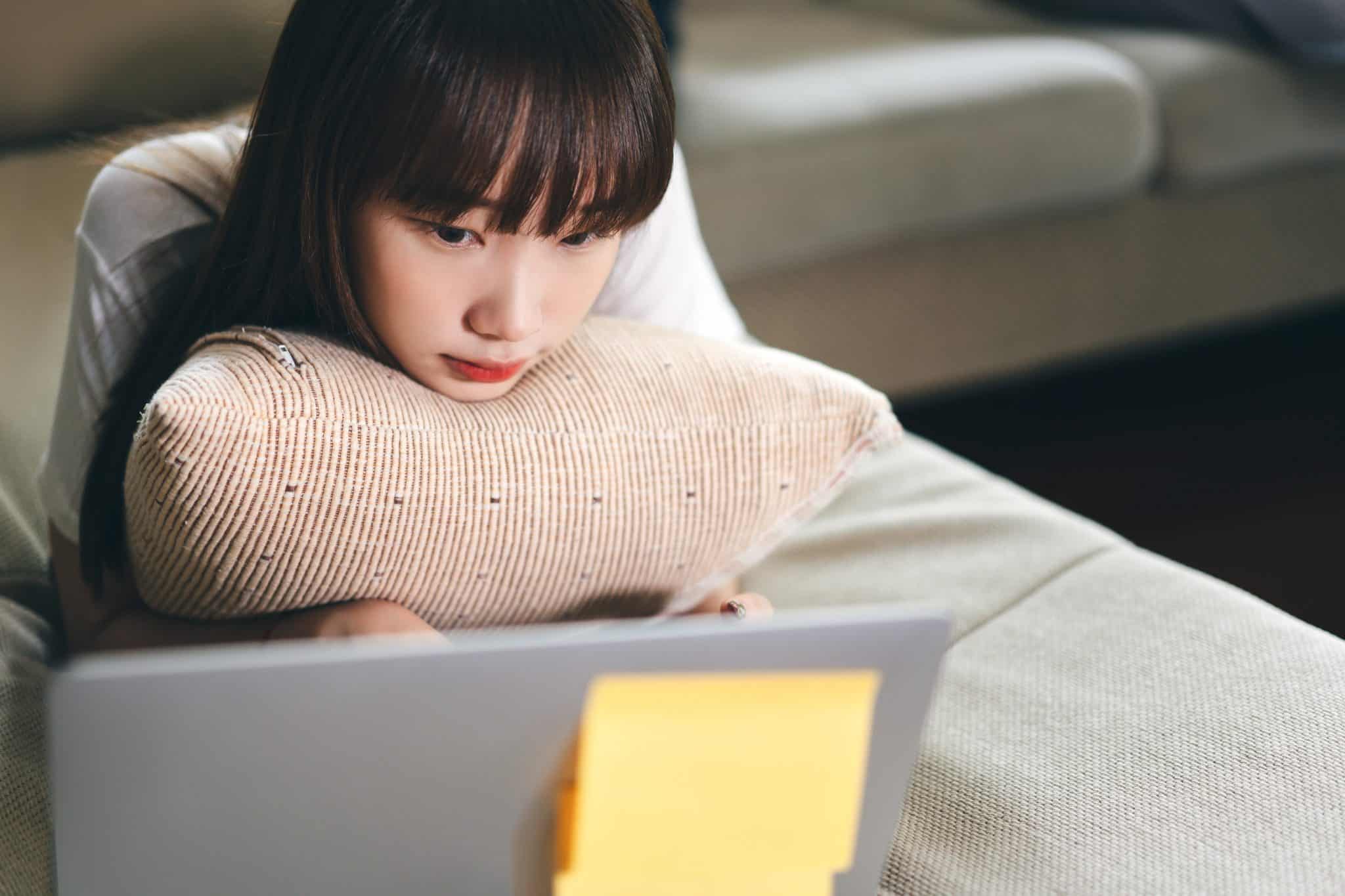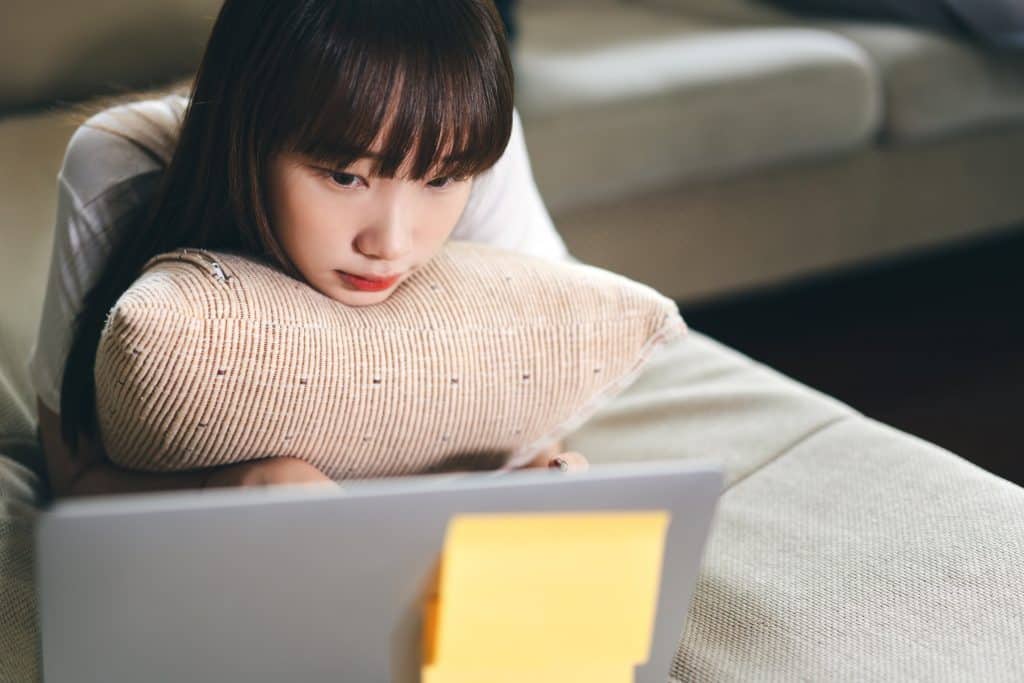 Both online and in-person DBT have their advantages and disadvantages.
In-person DBT provides direct face-to-face interaction with a therapist. This interaction can help the therapist observe your facial expression, implicit gestures, and sitting position. As a result, the therapist may find it easier to assess your condition, especially if you have a serious issue.
However, in-person therapy can be expensive, and it can sometimes be difficult to find a good therapist near you, especially if you're seeking DBT specifically. You will need to find the time to visit a therapist in their office for at least a month to see good results from DBT.
In comparison, online DBT is more accessible, more affordable, and more convenient than in-person therapy. You can access the online platforms at home, reducing the emotional energy required to see a counselor in person. Moreover, online DBT often costs less than face-to-face therapy sessions – BetterHelp for example has a financial aid program for those facing financial stress.
In saying this, if you have a serious issue, it's often worth the time and money investment to see a counselor in-person. This will make it easier to get the right level of support for your specific needs.
Conclusion
DBT is the form of cognitive-behavioral therapy (CBT) that focuses on behavior modification, and can be helpful in the treatment of many mental health conditions.
If you are struggling with issues such as borderline personality disorder and need help, you can get DBT sessions from a certified therapist. Online platforms can be an easy, affordable way to get support, although you should see a therapist face-to-face if you need urgent assistance.
Feel free to leave any questions about DBT or getting help in the comments below.