Virtual therapy, as the name implies, is a type of mental health support provided by a qualified therapist via video calls, phone calls, texts, or emails. Other than treating mental health disorders, it can also be used to conduct relationship counseling.
This article explains two of the best virtual therapy platform services you can use to get the help you need, over the internet.
Want to skip right to the suggestions for virtual therapy? Here are our 2 recommended therapy solutions:
Virtual therapist near me
Below, we've looked at two online therapy platforms that can help you to get mental health support online.
Explore emotional well-being with BetterHelp – your partner in affordable online therapy. With 30,000+ licensed therapists and plans starting from only $60 per week, BetterHelp makes self-care accessible to all. Complete the questionnaire to match with the right therapist.
Find-a-therapist readers get 15% off their first month of BetterHelp membership.
Note: We collaborate with top-tier mental health companies and receive compensation for marketing efforts on behalf of BetterHelp.
BetterHelp is a virtual therapy service that offers access to a wide range of therapists with different fields of expertise, so you can find a counselor who specializes in helping with the exact issue you're going through.
This platform helps to find the best suitable therapist for you, based on the information you provide. When going through the initial intake questions, you can explain what problems you need help with, and what you're looking for in a therapist.
For example, you may be experiencing stress and anxiety, and be looking for an LGBT-friendly female therapist. You can provide these preferences, and BetterHelp will match you with an appropriate mental health professional. They also have a sister service, called ReGain, if you're looking for couples counseling.
All BetterHelp therapists are licensed professionals, with at least three years and a thousand hours of counseling experience. If you're not satisfied with the therapist you've been matched with, you can change at any time.
With BetterHelp, you can communicate with your therapist via text messages, chatting online, audio calls, and video calls. As a BetterHelp member, you get access to one scheduled therapy session each week, at a time that works for you, including outside of business hours if you'd prefer. You can also text message your therapist in between sessions as much as you'd like.
Depending on the type of help you need, BetterHelp is often cheaper than most other virtual therapy websites, as well as in-person therapy. They also have a financial aid program available for students, veterans, the unemployed, and those on low incomes  – if eligible, you can apply for a lower monthly cost when you sign up.
Discover transformative online therapy with Online-therapy.com. Through cognitive behavioral therapy (CBT), Online-therapy.com offer individual and couples support starting at $45/week. Engage in sessions via video, voice, or text for maximum flexibility. Fill out their online questionnaire to get started.
Online-Therapy.com is a virtual counseling platform that offers Cognitive-Behavioral Therapy (CBT).
As you enter the website, you will have two options: couples or individual therapy. The site provides a questionnaire to help them match you with a therapist who will understand your needs and help you overcome your specific issues.
You can select one or more problems you're dealing with from the given options, and you can also describe your problem in detail later. Moreover, you can select the gender of your therapist and the modes of communication you'd like to use. You may choose to reach your therapist over video calls, audio calls, or live chat, or you can decide this later if you'd prefer.
After describing your needs, you can choose the subscription plan that suits you. You will then get access to a therapy program, which contains eight sections, including therapy sessions, worksheets, journals, an activity plan, and exercise videos.
Online-Therapy.com provides you with access to a number of qualified psychotherapists who specialize in providing Cognitive-Behavioral Therapy. Using this treatment method, the therapists help you to identify, challenge and modify your negative thought patterns, problematic behaviors, and unwanted emotions.
Unlike in-person therapy sessions, Online-Therapy.com allows you to contact your therapist at any time, via their messaging system, enabling you to get help with any difficulties or questions that come up in between scheduled therapy sessions.
Once you've got the help you need, you can pause your subscription anytime and for as long as you want, and canceling your subscription is also an easy process.
Advantages of virtual therapy
Virtual therapy has multiple benefits compared to in-person counseling. Below, we've explained a few of these advantages.
1. Convenience
In today's world, it can be difficult to make time to travel to see a therapist – you may have to take time off work. Online therapy helps to overcome this challenge.
Platforms like BetterHelp allow you to schedule therapy sessions in the early morning or late evening, with therapists in a different time zone, helping you get support at a time that works for you.
2. Affordability
Virtual therapy can often be cheaper than in-person counseling since there are fewer overheads to account for, such as the therapist's office rent.
While face-to-face therapy can cost upwards of $150 per session, a BetterHelp subscription typically costs about $60 to $90 per week. This includes a weekly therapy session, and the ability to message your counselor as much as you'd like.
3. A good option for remote areas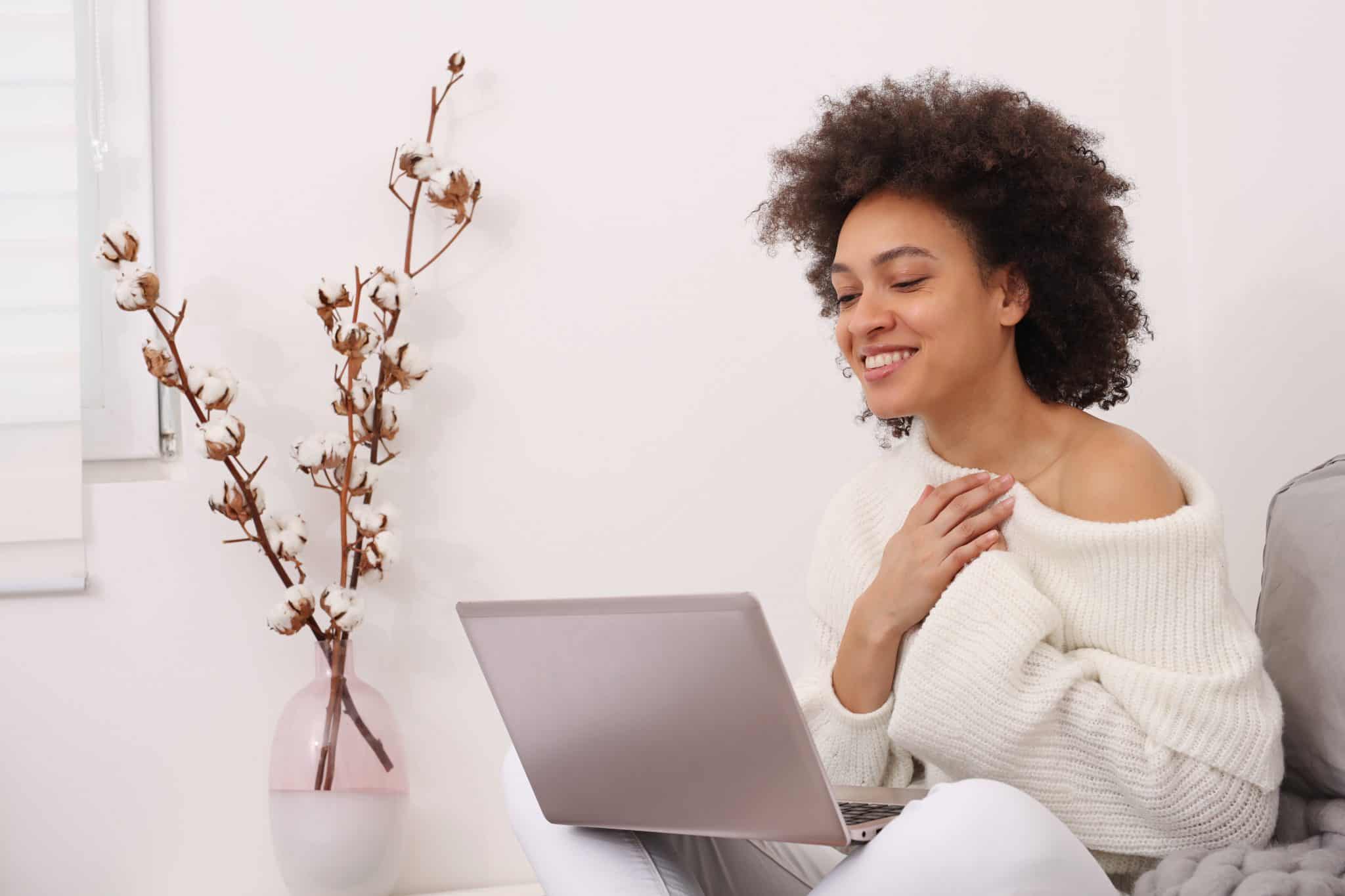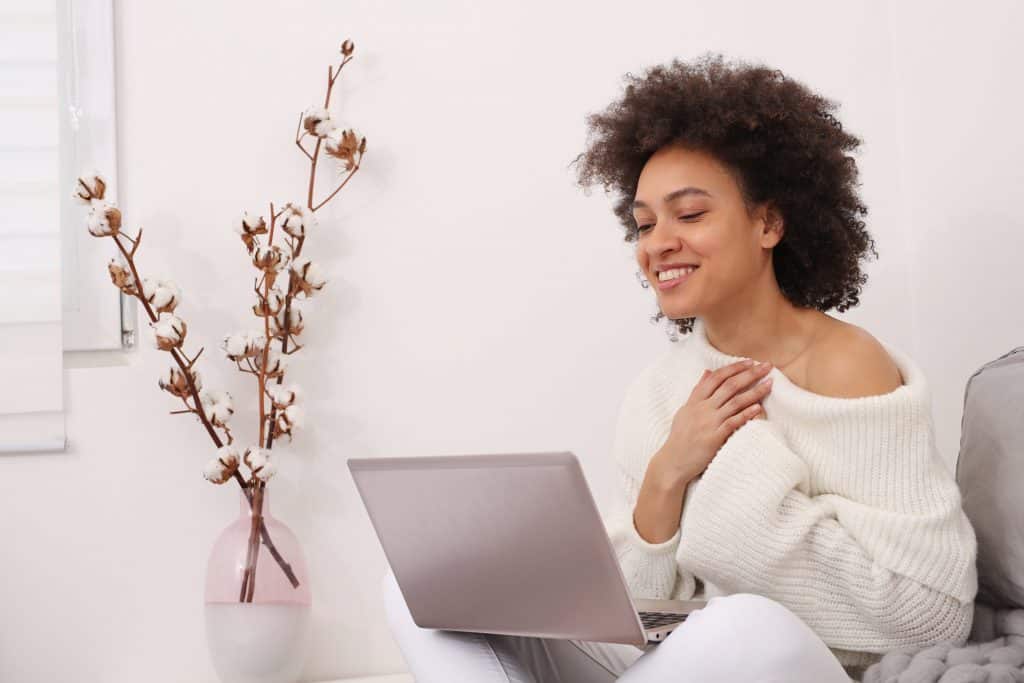 Virtual therapy helps people living in remote areas to access good-quality counseling services.
People living in rural American states often cannot access mental health support because there aren't many good therapists available nearby. This is especially true if you are seeking a very specific type of therapy to help with a specific issue, such as dialectical behavior therapy. Such specialized therapists are usually only available in major cities unless you use online therapy platforms.
4. A good option for the socially anxious and the physically disabled
Online therapy is also more accessible for people with social anxiety, who struggle to go out in public, or interact with others face-to-face. Virtual therapy can help to reduce your anxiety and make you more comfortable talking to your therapist via audio calls or texts.
In addition, virtual counseling is also more accessible for physically disabled people, as it allows you to access a therapist without dealing with the difficulties of reaching a clinic for in-person sessions.
5. Helps you to overcome social stigma
In some cultures, there is a huge stigma associated with getting mental health support.
People sometimes avoid going to therapy to avoid the judgment of their friends and family. However, virtual therapy makes it easier to speak with a therapist without others knowing.
Disadvantages of virtual therapy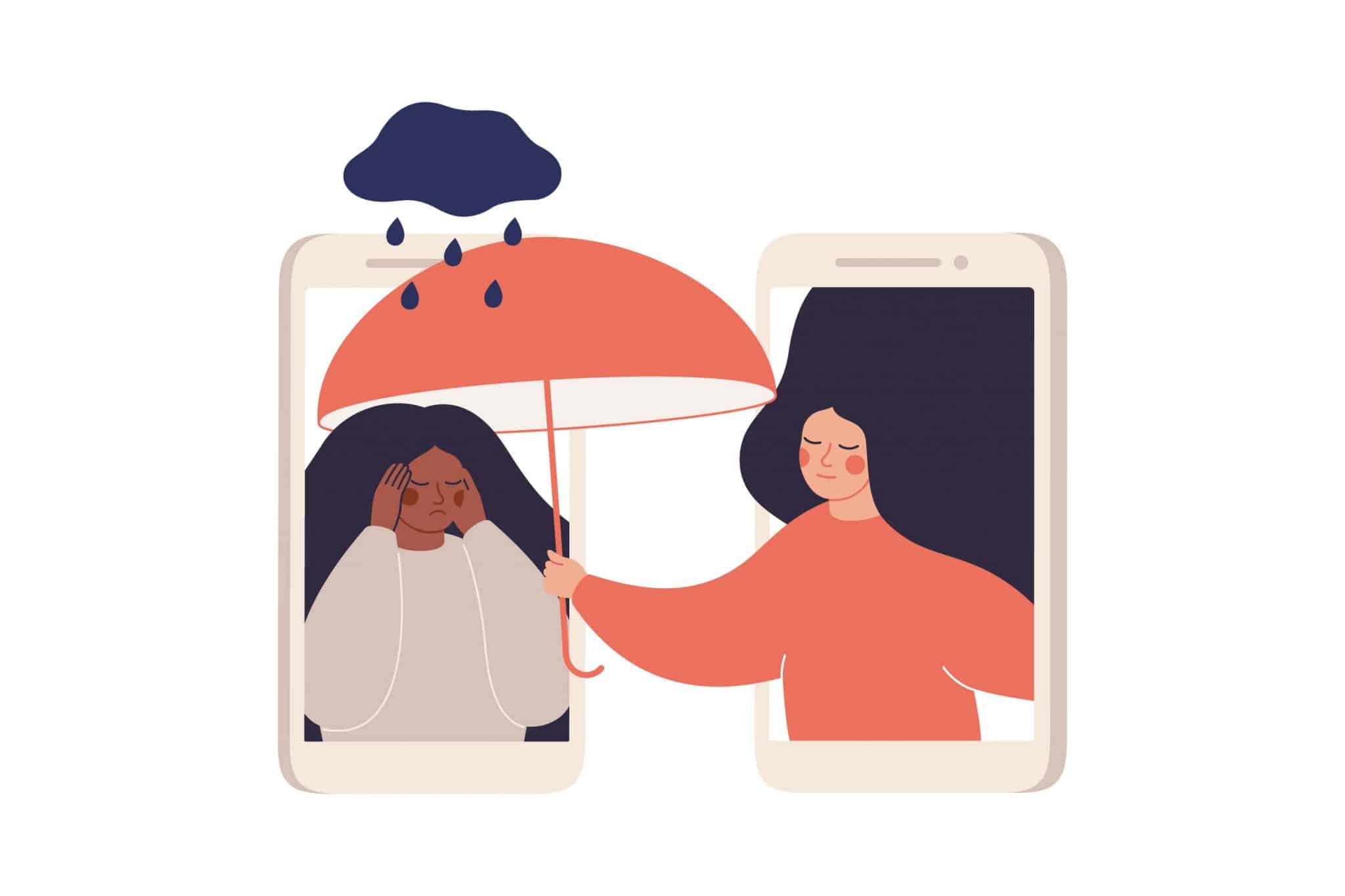 You should also be aware of the disadvantages of virtual therapy when compared to face-to-face counseling.
1. Insurance companies may not cover it
Most of the time, your health insurance will not cover virtual therapy. This means you'll need to pay for counseling out of pocket.
However, some online counseling platforms are covered under Employee Assistance Programs (EAPs) in the United States, depending on the company that you work for.
2. Unreliable technology, ethical and legal concerns
These concerns are some of the most significant drawbacks of online counseling.
Since virtual therapy is accessed online, an insecure internet connection may leak your private information, thus exposing your privacy.
Also, if you are not technologically savvy, tech problems and complications may make it difficult for you to take sessions online, making this an unreliable method of treatment. Not all online therapy services are Health Insurance Portability and Accountability Act (HIPAA) compliant, meaning your patient data may be at a greater risk of being exposed.
3. Unsuitable in crisis circumstances
Virtual therapists may be in a different state to you, making it challenging for them to provide close support, and they may not be able to respond immediately. For example, suppose a client has strong suicidal thoughts – a slow response can cause a catastrophic situation, as a therapist was not there to provide assistance.
If you are struggling with a severe mental health issue, you should seek out the help of a therapist in person.
Who can provide virtual therapy?
Your virtual therapist must be qualified and licensed to provide therapy in their home state.
Before starting any treatment, you must check the therapist's license and qualifications. In the US, there are a number of official designations used by different types of mental health professionals, such as psychologists, Licensed Professional Counselors (LPCs), Licensed Clinical Social Workers (LCSWs), and Licensed Marriage and Family Therapists (LMFTs).
What do you need to know before beginning virtual therapy?
Virtual therapy gives you immediate access to an online therapist. With a service like BetterHelp, you will typically be matched with a counselor within 48 hours.
But before you get started, there are some important things to consider.
You need to ensure that your internet connection is stable. If it's not, consider using your phone's hotspot to get a better connection.
You need to ensure that you have a good webcam, and can be seen clearly, unless you're only going to communicate using live chat or email.
You need to ensure that you have a good quality microphone, and can be heard clearly.
Once you get started, if you have any issues seeing or hearing your therapist, make sure that they are aware. If the issues persist, on most online therapy platforms it's very easy to switch to a different counselor at any point in time.
Conclusion
Virtual therapy makes it easy to get mental health support from the comfort of your own home. Virtual therapy is more accessible than in-person therapy, because you don't have to travel to the counselor's office, and you can schedule sessions at a time that works for you.
Moreover, virtual therapy is helpful for people living in remote areas who don't have good quality mental health support available nearby.
If you're not sure which online therapy platform to choose, or if virtual counseling is right for you, please leave a comment below and we'll get back to you.