Virtual psychology is an increasingly popular type of therapy suitable for those looking for a more accessible, less time-consuming, and oftentimes more affordable form of therapy.
In this article, we've looked at virtual psychology providers, explained the mental disorders that virtual counseling is most effective in treating, and discussed whether this type of counseling is secure and safe to use.
Want to skip right to the suggestions for virtual psychology? Here are our 2 recommended therapy solutions:
Best virtual psychology providers
In this section, we've looked at two online services that can help you to connect with a virtual psychologist.
Explore emotional well-being with BetterHelp – your partner in affordable online therapy. With 30,000+ licensed therapists and plans starting from only $60 per week, BetterHelp makes self-care accessible to all. Complete the questionnaire to match with the right therapist.
Find-a-therapist readers get 15% off their first month of BetterHelp membership.
Note: We collaborate with top-tier mental health companies and receive compensation for marketing efforts on behalf of BetterHelp.
BetterHelp is an online therapy platform with thousands of licensed therapists available, offering treatment for a wide variety of problems, ranging from relationship and family issues to mental health disorders.
All therapists and psychologists on BetterHelp are accredited professionals with a minimum of three years and a thousand hours of clinical experience – their credentials are listed on the platform along with their biographies. BetterHelp is currently available in 160 countries around the world.
With a BetterHelp subscription plan, you will get weekly therapy sessions that can be accessed through the BetterHelp app or website, either over a video call, phone call, or using live chat if you'd prefer. You will also get access to a text messaging system that you can use to exchange thoughts or feelings with your therapist in between sessions.
The BetterHelp sign-up process is quite straightforward. Before joining the platform, you will be asked to fill out a questionnaire about who you are and why you're looking for therapy.
The purpose of this questionnaire is to make the process of finding the right therapist that much easier. BetterHelp takes into account all the information you've provided to match you with a psychologist, including your preferences in a therapist, such as their gender, background, or religious beliefs.
At this stage, you can begin getting help, at a time of day that works for you, including outside of business hours if you'd prefer. If you're not completely satisfied with your therapist, you can request another one at any time, and for any reason.
Discover transformative online therapy with Online-therapy.com. Through cognitive behavioral therapy (CBT), Online-therapy.com offer individual and couples support starting at $45/week. Engage in sessions via video, voice, or text for maximum flexibility. Fill out their online questionnaire to get started.
Another online platform you might find helpful is online-therapy.com. This website is entirely focused on providing Cognitive-Behavioral Therapy (CBT), which is one of the most effective and widely-used psychotherapeutic approaches.
Upon visiting their website, you will immediately be able to choose whether you want individual or couples therapy.
If you pick individual therapy, you will see different possible disorders listed, and you can choose which one you're struggling with, ranging from self-esteem issues to different mental health disorders. If you pick couples therapy, you will be able to choose which segment of your relationship you want to improve. You can check as man+y boxes as you like during this process.
Then, the platform will ask a few questions about your therapist preference, such as their gender, and whether you'd prefer to attend your therapy sessions over a video call, phone call, or using live chat. Upon signing up, you can even choose a nickname if you'd prefer to keep your real name private.
All therapists on online-therapy.com are licensed CBT specialists. This psychotherapeutic approach is commonly used to treat a variety of issues, such as anxiety disorders, panic disorders, obsessive-compulsive disorders, and more.
Whichever subscription plan you purchase, you will receive a weekly therapy session, and the ability to message your therapist as much as you'd like. Whether you meet up with your therapist over a video call, a phone call, or using live chat is up to you.
The unlimited messaging system can be especially useful since CBT sometimes relies on take-home exercises. Over the messaging system, your therapist can provide worksheets and feedback in between sessions.
The differences between virtual and regular counseling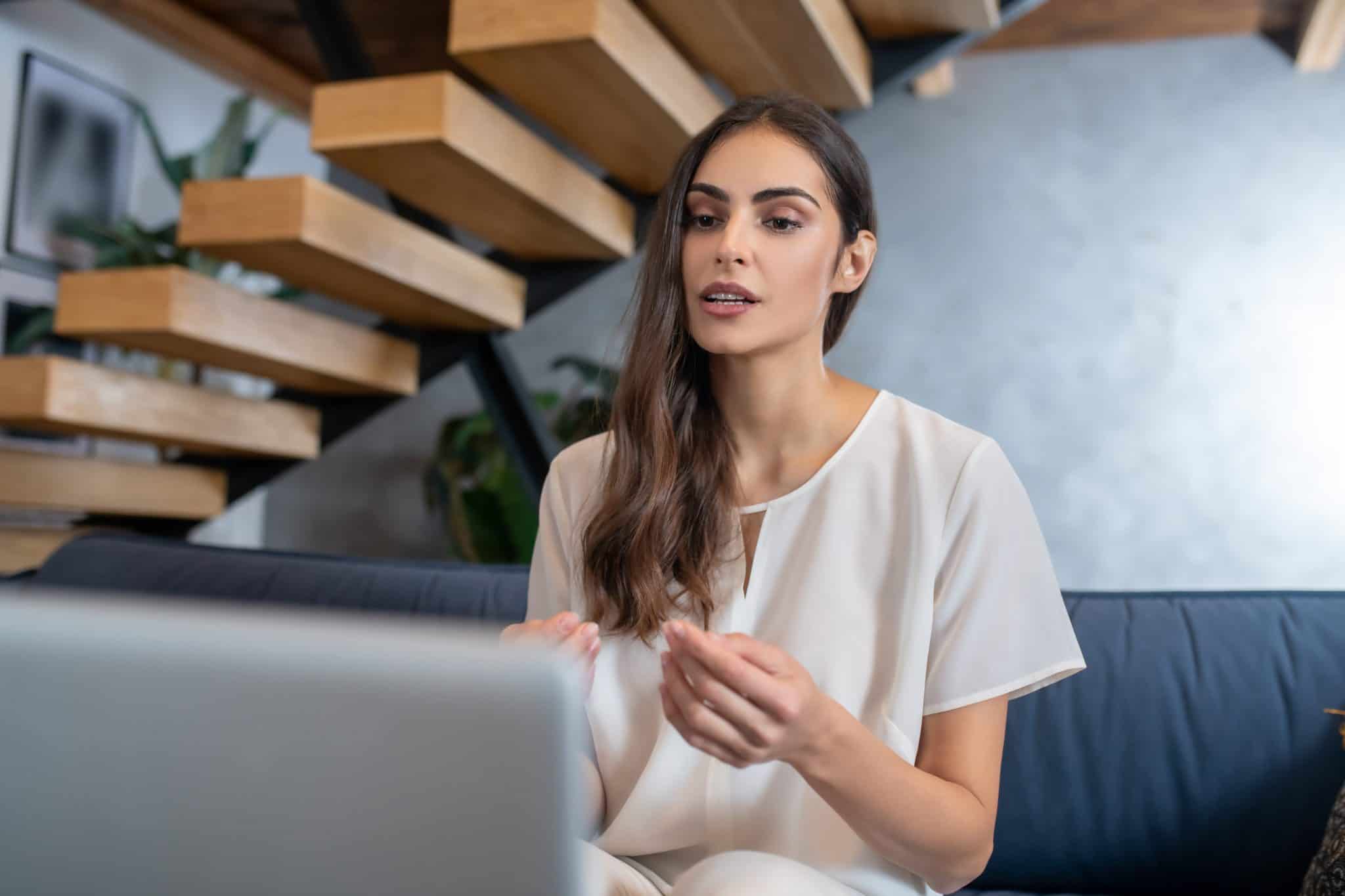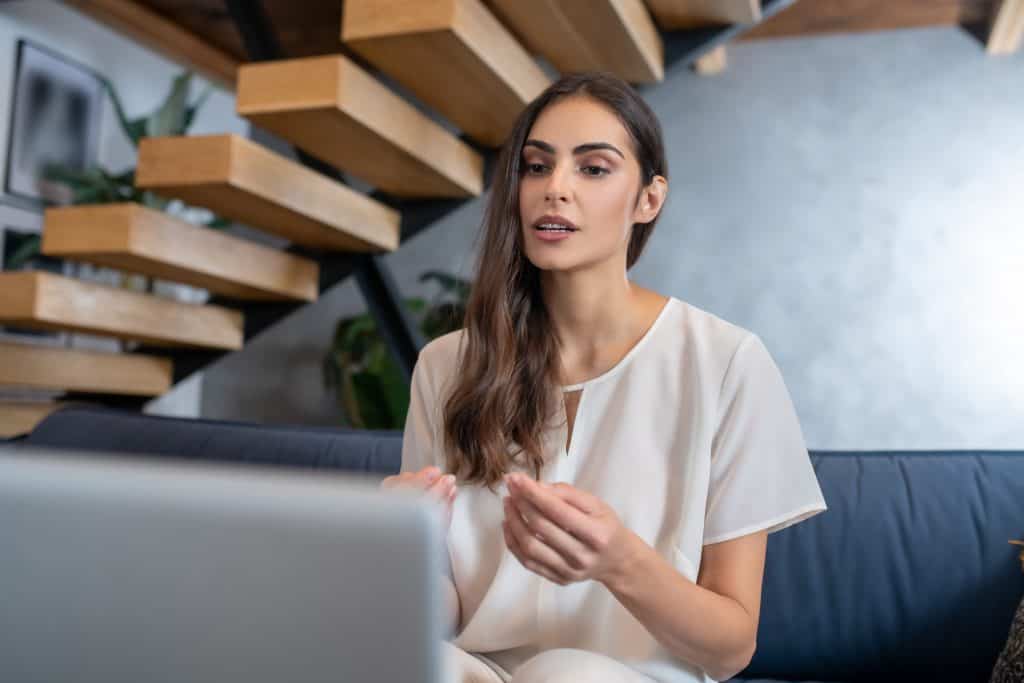 The biggest difference between virtual and regular counseling is the medium of communication. While virtual counseling is done online, regular counseling requires you to go to a therapist's office.
The difference in the medium leads to a different therapy experience. Some people prefer virtual counseling, in that they find it more convenient, comfortable, and accessible than regular counseling. Others simply cannot relax in front of a device the same way that they would in person.
Also, if you have a bad internet connection, virtual counseling can be a challenge. The constant interruptions can severely affect the experience, and prevent your psychologist from providing the best possible support.
Furthermore, the lack of face-to-face communication could make assessing your non-verbal communication and non-verbal cues more difficult for the therapist.
On the other hand, one of the issues with face-to-face counseling is it's only available during business hours, which means that scheduling therapy for someone who works 9-5 can be challenging.
Because it doesn't require going to the psychologist's office, virtual counseling takes less time out of your day than regular counseling. It reduces the amount of time you'll spend in traffic, and allows you to schedule sessions at a time that suits you.
One of the downsides of virtual counseling is the fact that counselors are often unable to make medical diagnoses, because they're sometimes located in a different state. The laws and regulations on issuing medical diagnoses can differ from place to place. In case you're looking for disability benefits or need a diagnosis for some other reason, going to a traditional therapist is your best option.
Cost
Another big difference between virtual and face-to-face counseling is the price.
In general, virtual counseling costs less than traditional counseling. The reason for this is there are a lot of overhead costs involved in face-to-face counseling, such as renting an office, hiring a receptionist, traveling to and from the office, and so on. Since virtual counseling can help to avoid some of these costs, you might often find that these savings are passed on to you.
However, most traditional therapies are covered by insurance, which can significantly lower the cost of getting help. On the other hand, virtual counseling is usually not covered by insurance, although some providers, like BetterHelp, offer financial aid options or sliding-scale fees, based on what you can afford to pay.
What can virtual counseling help with?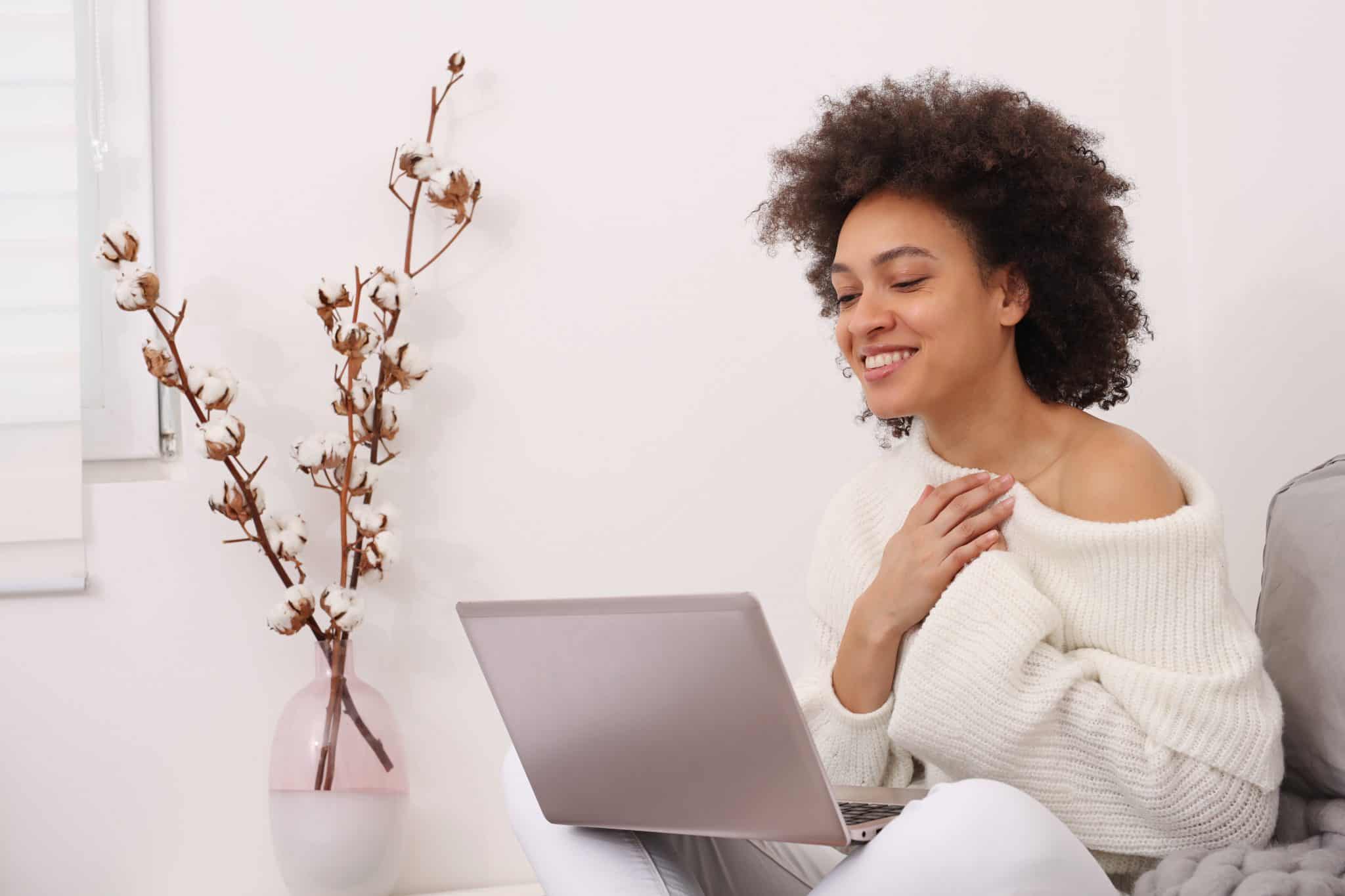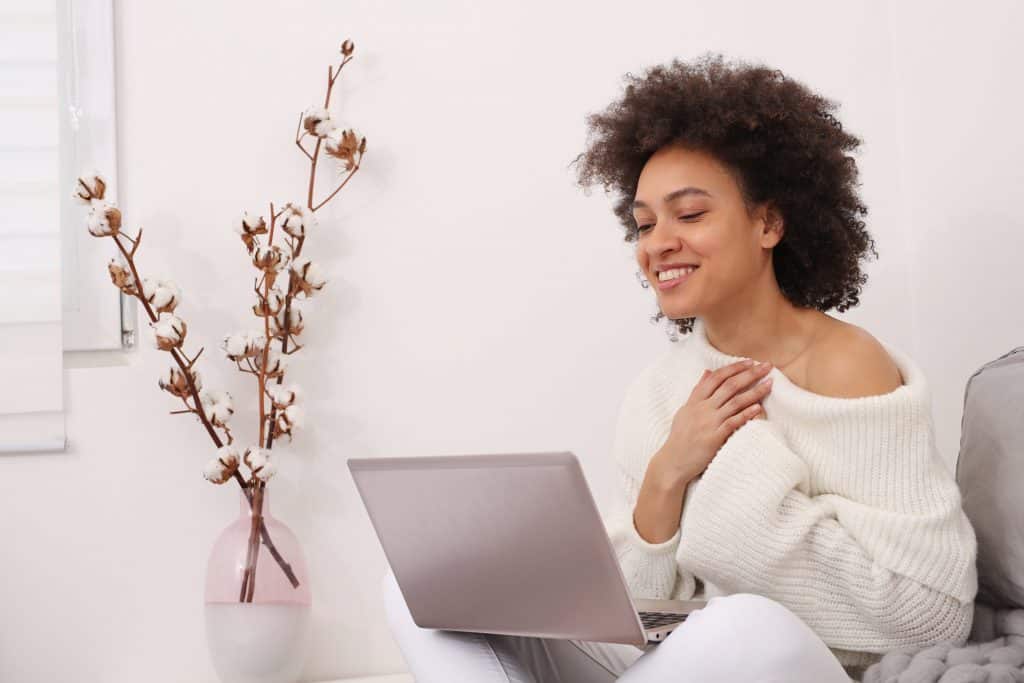 People can struggle with all kinds of mental health issues, some of which require treatment using some sort of counseling.
Virtual counseling can help with many different types of mental health issues, but there are some disorders you should see a traditional therapist for.
The list of every issue virtual counseling can help with is exhaustive, but speaking in broader terms, here are some of the issues virtual counseling can be used to treat:
Is virtual psychology effective?
One of the most common questions about virtual psychology is whether it's actually effective. In recent years, virtual counseling has gained a lot of traction, especially due to the COVID-19 pandemic, and researchers have spent a lot of effort looking into whether this type of therapy is effective.
Virtual counseling has been scientifically proven to be as effective as traditional therapy in treating a wide range of mental health disorders. Studies have been conducted about whether the lack of face-to-face interaction affects the therapy experience, and in most cases, online therapy has been shown to be just as effective as traditional therapy.
One of the most important findings from these studies is that Cognitive-Behavioral Therapy can be just as effective online as it is in person, which opens up the possibility of treating a wide variety of mental health disorders over the internet, since CBT is such a common type of treatment.
With an increasing number of people accessing services and information online, virtual therapy has become the focus of many top researchers. We can expect an increase in research and even greater improvements in virtual therapy in general in the coming years, due to the increasing demand for this type of mental health treatment.
Is virtual counseling secure?
The security of virtual counseling is one of the biggest customers' concerns, and is oftentimes the reason why people choose face-to-face counseling instead.
Client confidentiality, security and customer privacy are very important to platforms like BetterHelp and online-therapy.com. However, it is possible that messages between you and your therapist will be seen by other employees with these services, on occasion.
For example, your conversations may be reviewed by quality control teams, to ensure that your therapist is doing a good job.
If you're still concerned about your privacy, some platforms such as online-therapy.com offer the option of using a nickname instead of your real name, but even if you do this, there is still some information that the platforms will ask you to provide. For example, you will typically have to pay for the service using your credit or debit card.
When should you look for traditional counseling instead of virtual counseling?
While there are many things virtual counseling can help with, there are instances when you should look for a traditional therapist instead. These are explained below.
Suicidal ideation and suicidal thoughts 
If you're experiencing suicidal thoughts or suicidal tendencies, you should always reach out to someone, either a family member, a friend, or a therapist, and share what you're thinking and feeling.
Virtual counseling is not suitable for these issues, because your virtual counselor simply isn't in the room with you in your time of crisis. These delicate issues need to be addressed in person, with a professional nearby to offer immediate help.
Suicidal thoughts aren't strictly related to any disorder, but usually emerge when a person is feeling hopeless in their battle against a mental health condition.
If you are experiencing suicidal thoughts, you should immediately call the suicide prevention hotline on 1-800-273-8255.
Symptoms of a psychotic episode
Hallucinations of any kind are a serious symptom, and are normally a sign of a psychotic episode or an underlying neurological issue. Either way, these issues cannot be treated with therapy alone, and you will need pharmaceutical help.
If you've been diagnosed with a psychotic disorder, or schizophrenia, or are experiencing symptoms of a psychotic episode, such as hallucinations, you should immediately see a psychiatrist or your medical provider.
Severe conditions that need medication 
Finally, if you're struggling with a severe mental health disorder or you require medication, virtual counseling might not be right for you, because virtual counselors usually cannot prescribe medication.
Whether you're experiencing a more severe condition, such as prolonged PTSD, severe OCD, anxiety, or depression, you should first talk to a psychiatrist and get pharmaceutical medication.
After you've got access to the medication you need, you can consider taking advantage of virtual therapy for the psychotherapeutic part of the treatment.
Conclusion
Virtual psychology has been rising in popularity in the last couple of years, and is one of the most convenient, accessible ways of attending therapy. It is a highly effective method of treating a number of common mental health disorders.
If you're still not sure whether virtual psychology is right for you, or if you have any questions, leave us a comment below and we'll get back to you.