These days, many therapists use Skype or similar video calling services to conduct online therapy sessions, due to the convenience they offer.
In this guide, we've explained how to find a counselor who can meet with you over Skype, or another online platform.
We've also explained how this type of therapy works, and whether or not it's effective.
Want to skip right to the suggestions for Skype therapists? Here are our 2 recommended therapy solutions:
Best Skype counseling providers
In this section, we've looked at two online services that can help you to connect with an online therapist.
Explore emotional well-being with BetterHelp – your partner in affordable online therapy. With 30,000+ licensed therapists and plans starting from only $60 per week, BetterHelp makes self-care accessible to all. Complete the questionnaire to match with the right therapist.
Find-a-therapist readers get 15% off their first month of BetterHelp membership.
Note: We collaborate with top-tier mental health companies and receive compensation for marketing efforts on behalf of BetterHelp.
With over 30,000 licensed therapists and professional counselors available, BetterHelp is an accessible, easy-to-navigate online therapy service that can help alleviate the symptoms of many mental illnesses.
Signing up for BetterHelp is a very simple process. The first thing you do is fill out a questionnaire, answering questions about who you are and what you are looking for from therapy. This process is done through the BetterHelp platform and will ask about your age, relationship status (if relevant), religious beliefs (if any), and what led you to seek help.
After this, BetterHelp then matches you with one of their therapists, based on your schedule and specific therapy needs. From there, you can make an appointment with your chosen therapist and begin getting help. BetterHelp has therapists from all different time zones, so that you can schedule video therapy sessions at a time that fits your schedule.
One of the best things about BetterHelp is your options for communicating with your therapist. Each week, you can have a therapy session on a video call, phone call, or using live chat on your computer or phone. And in between each session, you can text message your counselor at any time, just like you were connected with them on Skype, and they'll respond during business hours.
Also, BetterHelp provides you access to licensed therapists for an affordable monthly subscription. Compared to face-to-face therapy, BetterHelp is very reasonably priced, and they also offer discounts for people who are facing financial stress at the moment.
Discover transformative online therapy with Online-therapy.com. Through cognitive behavioral therapy (CBT), Online-therapy.com offer individual and couples support starting at $45/week. Engage in sessions via video, voice, or text for maximum flexibility. Fill out their online questionnaire to get started.
Online-therapy.com is another quality platform that can connect you with counselors for regular video calls over Skype, or through another online platform. Their mental health support is based on Cognitive-Behavioral Therapy (CBT), one of the most commonly used psychotherapeutic approaches for treating mental health problems.
After signing up at Online-therapy.com, you can have full access to their mental health support program, which is divided into eight sections. Each section includes all the information and hands-on tools that you need to identify, challenge and overcome your problems.
Your subscription also includes daily contact with your therapist (Monday-Friday), a daily journal and activity plan, yoga and meditation videos, and tests to monitor your progress. You also get the ability to schedule regular video calls with your counselor, at a time that works for you.
The therapists at Online-Therapy.com have a wide range of professional credentials, and many hours of hands-on experience. Once you have signed up, you will be able to read your therapist's full profile from your dashboard by clicking on "Your Therapist". Online-therapy.com also allows you to change your therapist at any point if you aren't satisfied, for no additional cost.
How does Skype counseling work?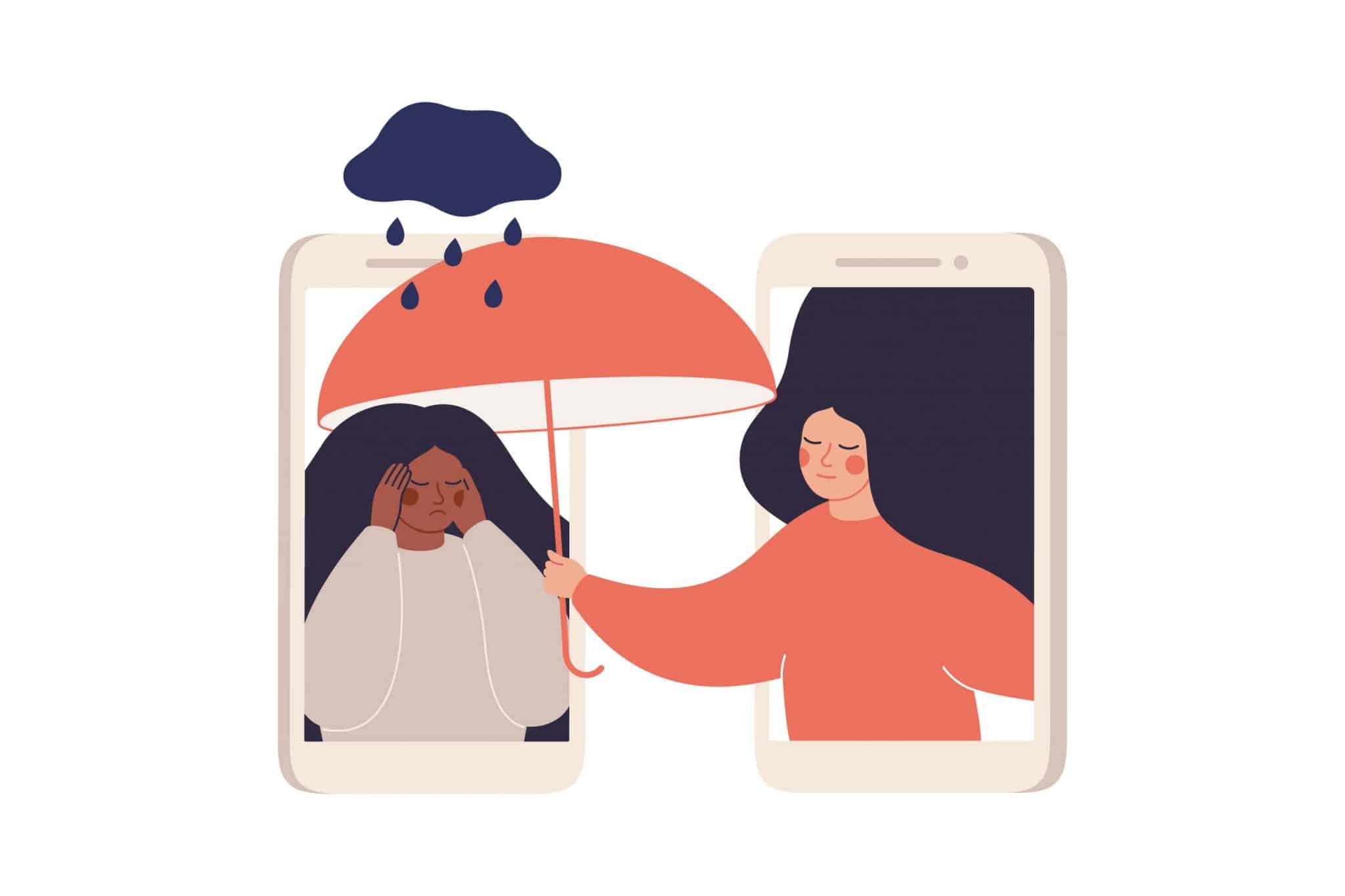 If you're wondering how internet-based therapy works, here is how the process typically looks from the patient's point of view.
You will need a Skype connection. For that, you can download the Skype application for free, and then, you can create an account and use their software as a tool for video counseling. If you are using an online therapy service like BetterHelp, then you will need to access their website, or use their mobile app.
First, find a therapist who provides Skype therapy using online platforms such as BetterHelp or Online-therapy.com. Initial contact might be via the phone or email, where a therapist may provide guidance about how video sessions will work.
Many people feel nervous and unsure of what to expect when starting therapy. Some therapists offer their clients some free time to get to know each other better, or know whether they fit with each other. Some therapists also do this process before starting the session, or they may offer a free initial consultation, so you can get used to speaking with a therapist over Skype or another service like Facetime.
Next, a therapist uses different treatment methodologies depending on your symptoms, issues, and goals from therapy. When getting counseling over the internet, this will most likely be a form of talk therapy, such as Cognitive-Behavioral Therapy (CBT).
Most online video therapy sessions last 45 minutes or an hour, and people often work with therapists once a week. If using a platform like BetterHelp, you may also be able to text message your counselor in between each scheduled session, just like if you had them as a connection on Skype.
Is Skype secure for counseling?
Skype provides you with peace of mind about the privacy of your online counseling sessions because all Skype-to-Skype voice, video, file transfers, and instant messages are encrypted. Thus, the platform can protect you from potential eavesdropping by malicious users.
Skype also utilizes AES encryption, one of the US government's Federal Information Processing Standards (FIPS) when it comes to HIPAA compliance.
Essentially, your Skype therapy sessions are protected by government-level encryption to ensure that your confidential conversations remain that way: confidential. Whether your Skype therapy sessions are taking place via voice, video, or even instant messaging, you can rest assured that, just like in-person therapy, your session will be between just you and your practitioner.
However, Skype has not been officially declared to be HIPAA compliant. There is always the risk that a therapist accidentally shares confidential information, or does not use the application in a secure manner (such as using a password that's too simple).
As a user, you also need to ensure that you are protecting yourself. For example, if you leave Skype signed in, and someone else accesses your computer, they may be able to see conversations between yourself and your therapist.
Effectiveness of Skype counseling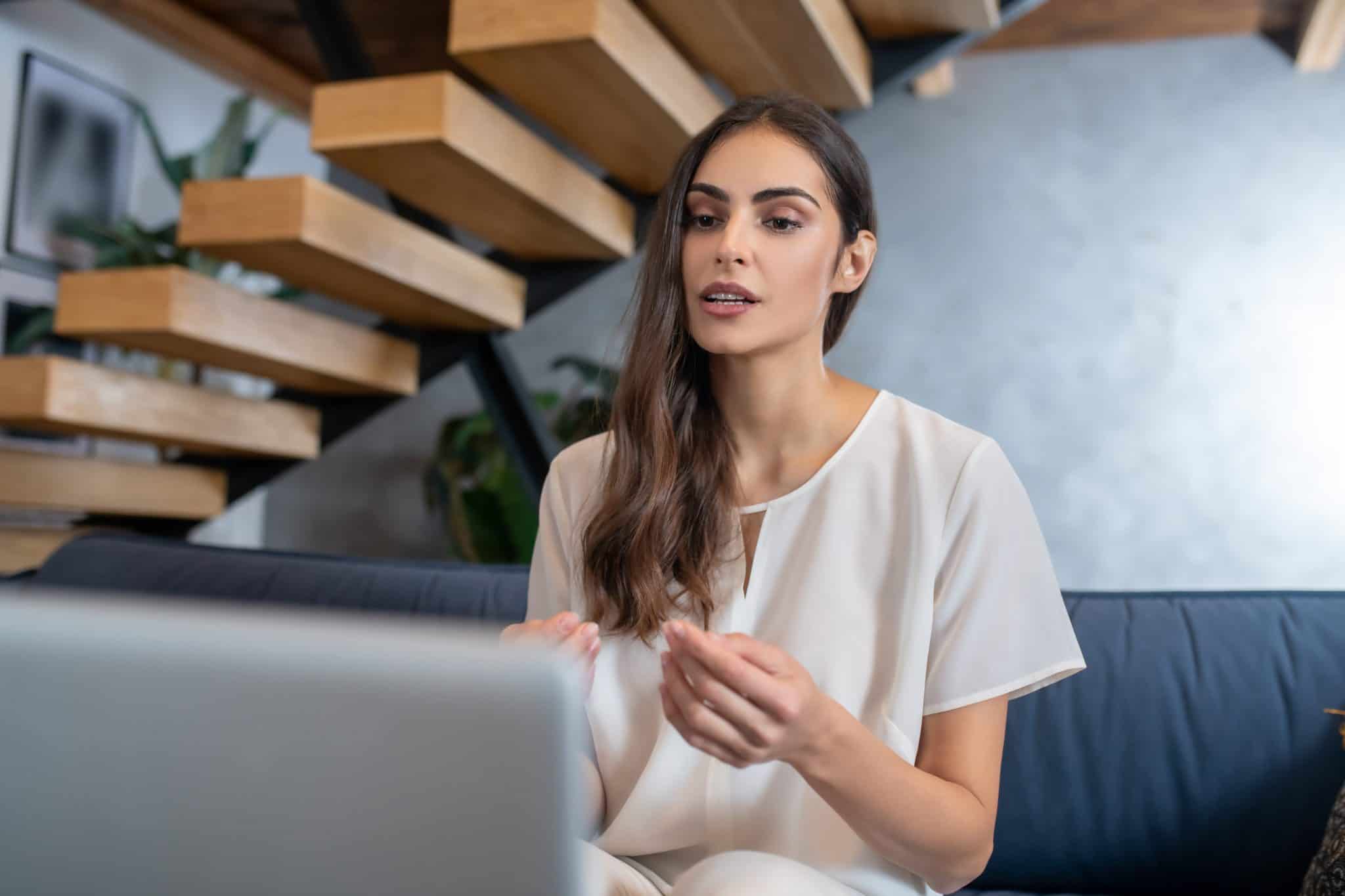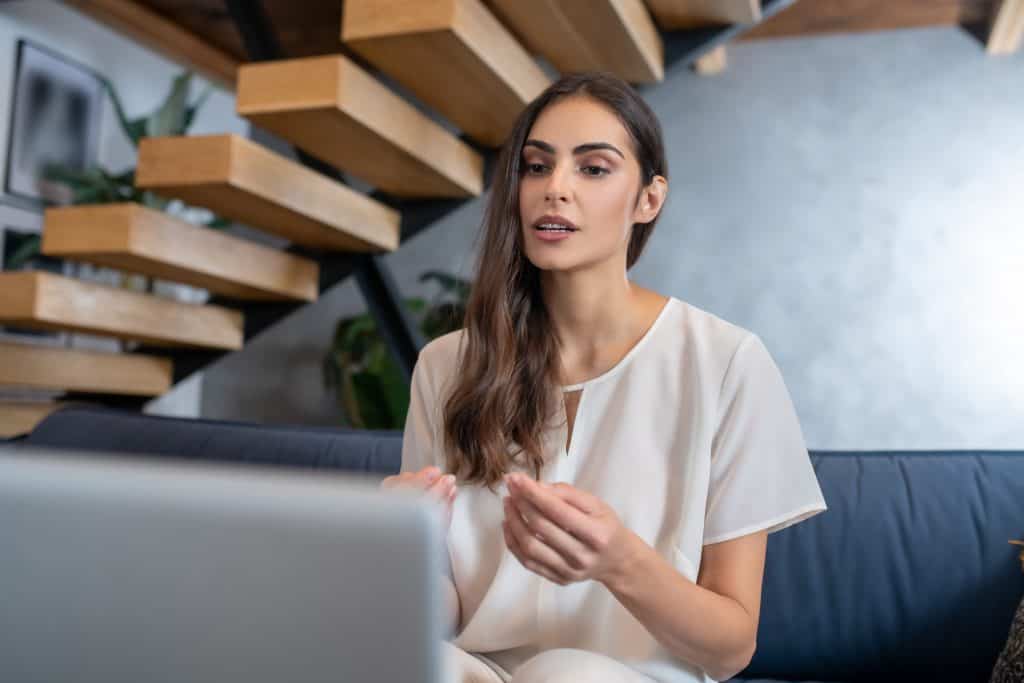 A 2008 meta-analysis of 92 studies found that the differences between internet-based therapy and face-to-face were not statistically significant. Similarly, a 2009 review of 148 peer-reviewed publications examining the use of videoconferencing to deliver patient interventions showed high patient satisfaction, moderate to high clinician satisfaction, and positive clinical outcomes (as cited in Clinical Psychology: Science and Practice, Vol. 16, No. 3).
Another study published by American Psychologist found that during the pandemic, psychologists' use of telepsychology increased 12-fold. Before the pandemic, psychologists used telepsychology services for only 7% of their clinical work, but they completed over 85% of their clinical work using telepsychology during the pandemic. Over two-thirds of psychologists reported using telepsychology for all of their clinical work.
Many mental health professionals expect to continue using online therapy even after the pandemic, partly due to its convenience, and lower infection risk, but also because online therapy has been shown to be so effective.
Cost of Skype counseling vs. in-person Counseling
Skype counseling is generally considered more affordable than traditional in-person therapy.
Since most in-person therapists recommend you see them once a week, you can end up paying about $600 per month, depending on the state you live in. We found that the average cost of seeing a therapist in-person is currently $139.43 in the US, although it can be much higher in some states.
On the other hand, with platforms like BetterHelp, you can have access to virtual counseling via Skype for about $60-$90 per week, including a video call, and the ability to text message your counselor on a regular basis.
Advantages of Skype counseling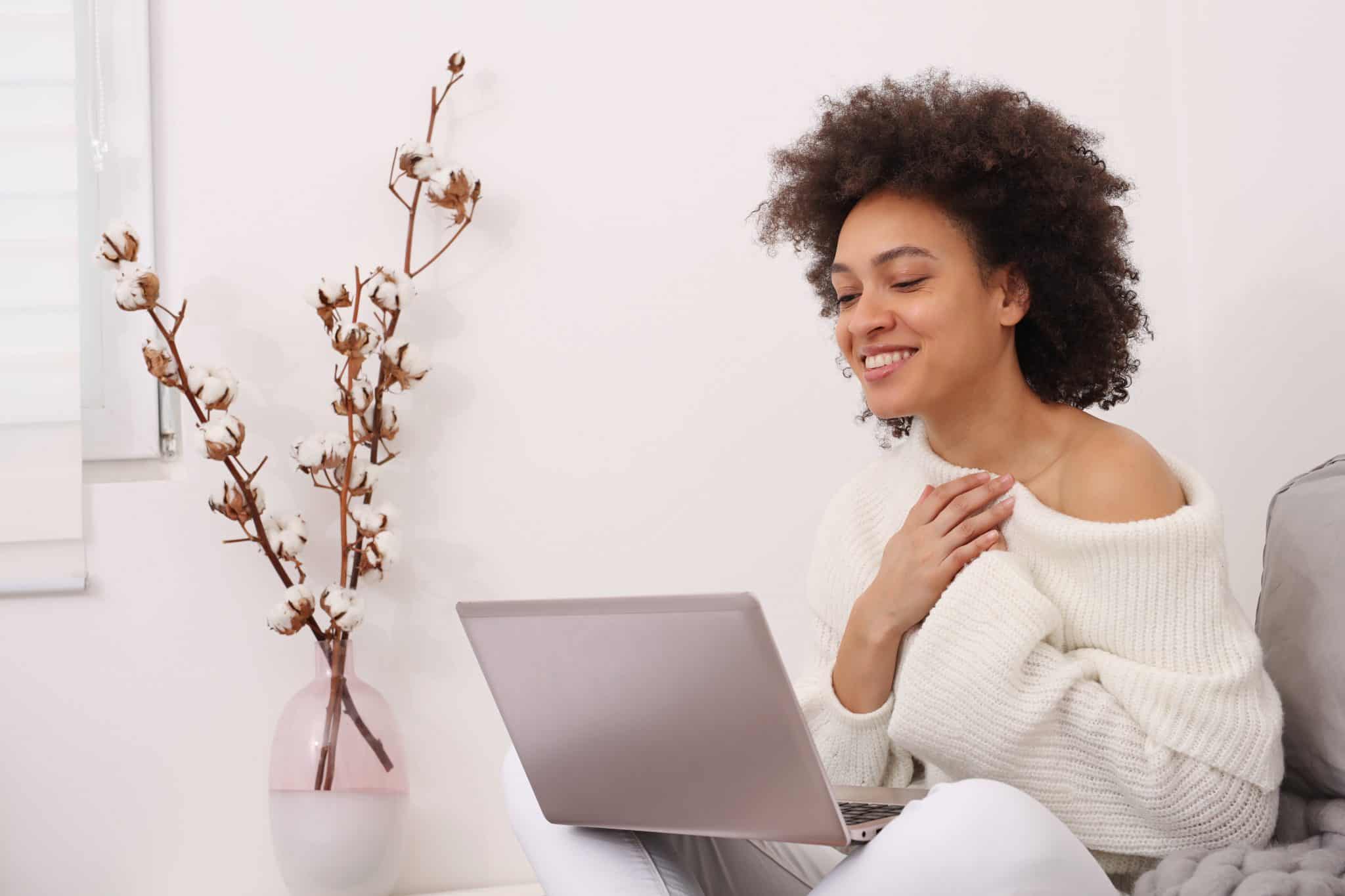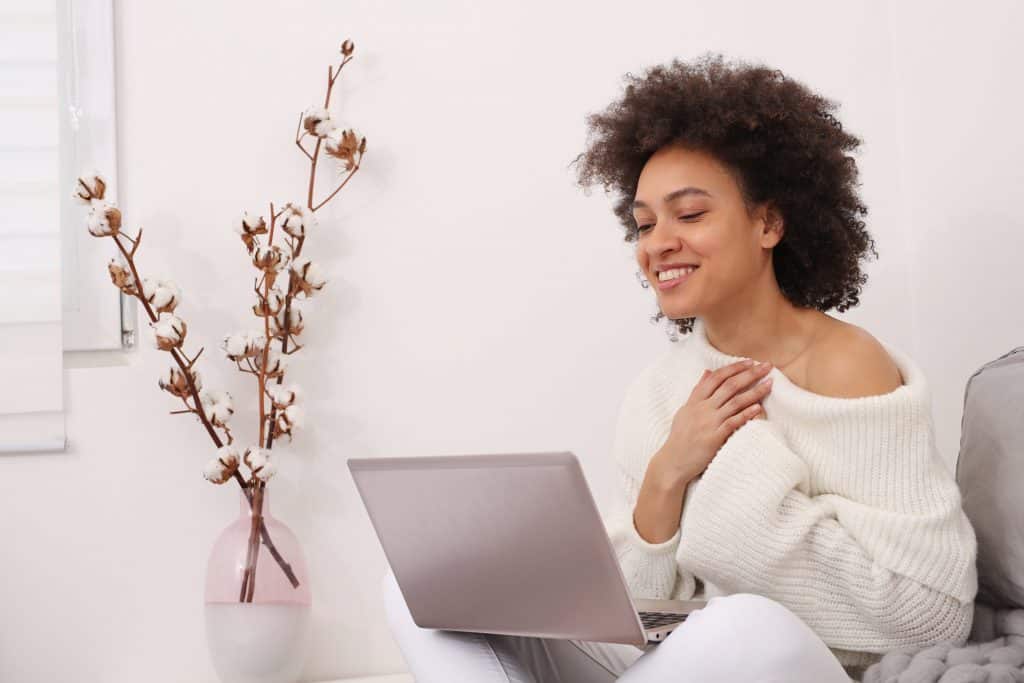 Online video therapy has a lot of promise and offers a few different benefits when compared to in-person psychotherapy.
Convenience and accessibility
Using online counseling, you can see a therapist from the comfort of your own home, without having to travel for hours, or wait in a therapist's waiting room. Plus, you can normally schedule sessions at a time that works for you, including outside of business hours.
Helps to overcome physical limitations
Moving from one place to another can be an issue when accessing mental health care. Those who are disabled or housebound may find online therapy a better option than traveling to see a counselor.
You can get quality support from anywhere in the country
If you live in a remote area with limited mental health facilities nearby, online therapy can give you access to therapy services you may not otherwise be able to take advantage of.
More approachable treatment
The internet makes mental health treatment more approachable for some people.
Online access makes it easier to overcome the stigma historically attached to mental health issues, especially if you are worried about friends, family, or the community finding out that you are facing challenges. Teletherapy can give you the opportunity to see a counselor confidentially, without worrying about what other people may think.
How to get the most from Skype or online therapy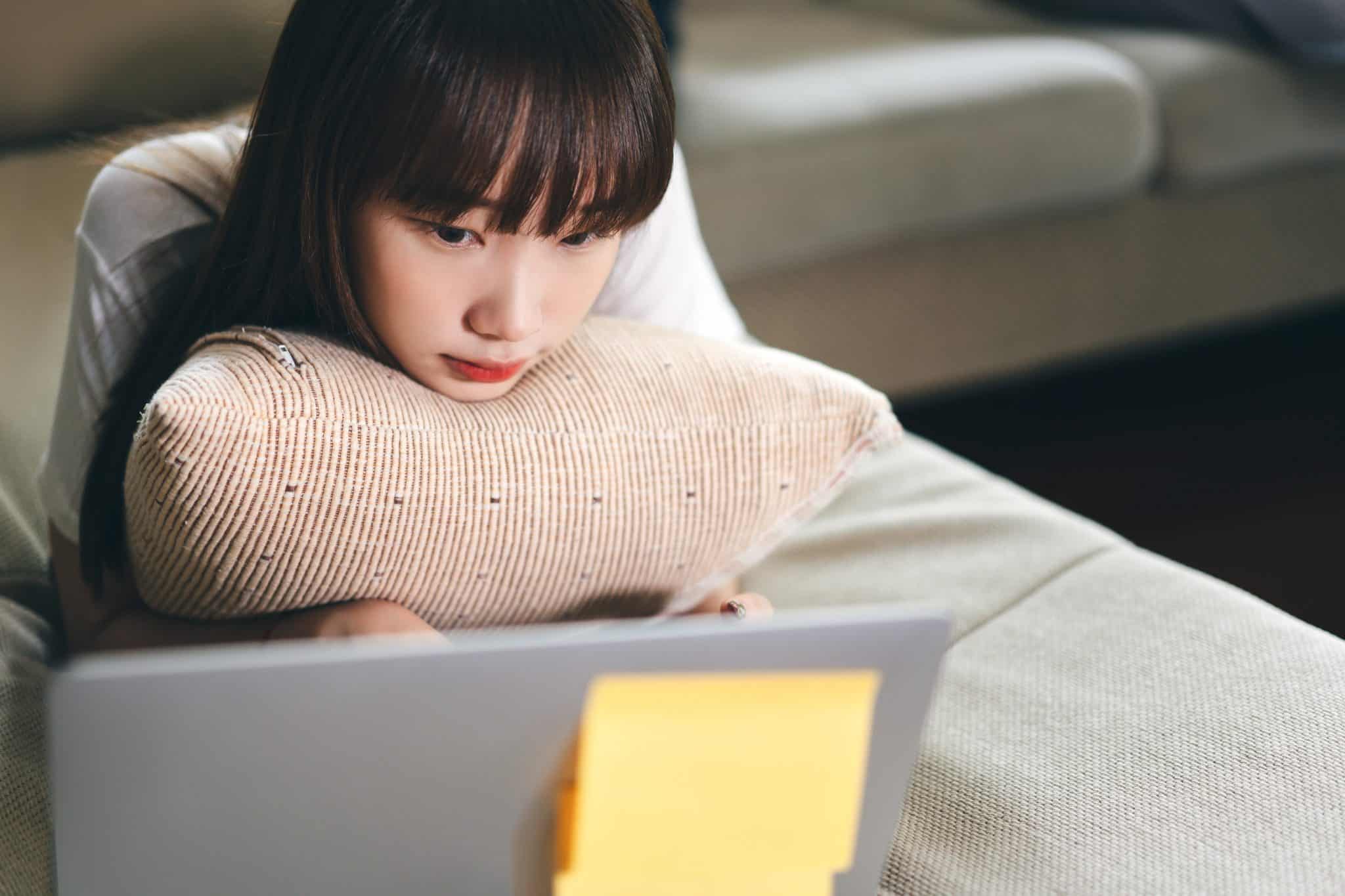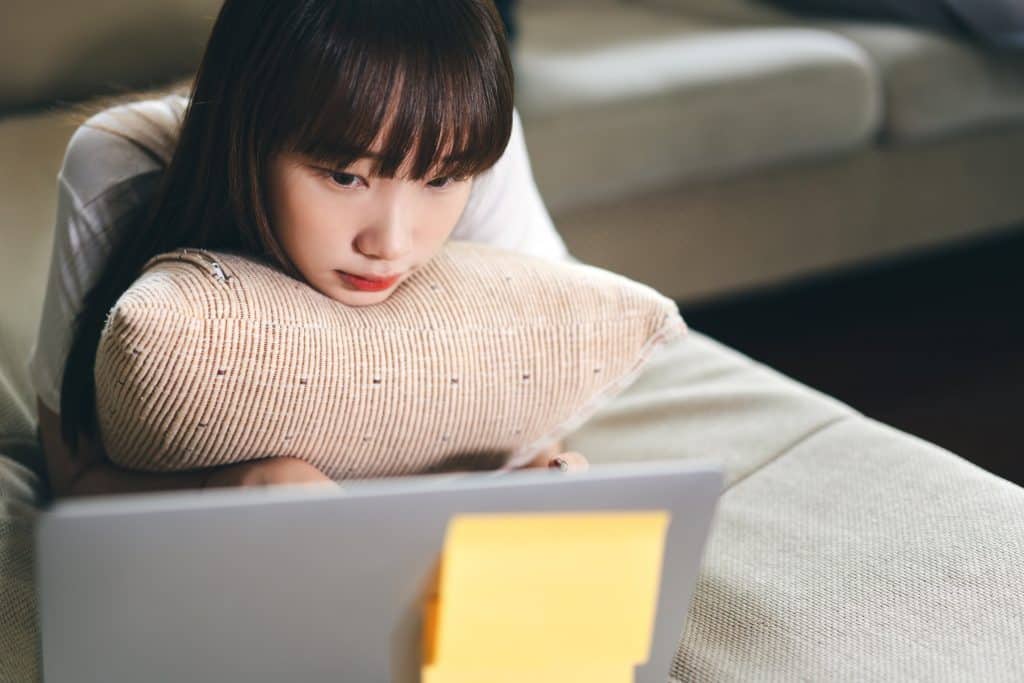 The most important thing – whether seeking therapy online or in-person – is to find the right therapist for you. Qualifications, experience, and philosophy can be important, but the relationship you develop with the therapist will often define the success of your therapy sessions.
Apart from this, here are some further tips to help you get the most from online therapy, whether using Skype or another online therapy solution.
Understand what you want to achieve from therapy
The clearer you are about your goals for starting online therapy, the easier it will be to evaluate your progress and make sure you're doing well.
You may be looking for help to tackle a specific mental health problem, for example, or cope with a difficult phase of your life. Your counselor can help you to monitor progress towards achieving your goals through therapy, but it's important to keep on top of this yourself as well.
Be open and honest with your therapist
It's common for disturbing or painful emotions to arise during therapy, but it's very important to open up and share your feelings with your therapist. If something is too difficult to talk about, let them know. The more open and honest you are, the better your therapist will be able to help you.
Be prepared to put in the work
Online therapy requires more than just logging on to talk once a week. A counselor may give you homework to do between sessions, or ask you to try out techniques in real-world situations. To get the most from the experience, be prepared to put in the time and effort. And if you find yourself sometimes skipping therapy sessions, ask yourself why – and discuss it with your therapist.
Limit distractions at home
Talking to a professional from the comfort of your own home is extremely convenient, but you're not going to get as much from therapy if your sessions are disrupted by kids, family members, noisy neighbors, phone calls, or any other interruptions.
Choose a time for therapy when your home is at its quietest, ask other family members not to disturb you, turn off your phone (unless you're using it to contact your therapist), and mute any other apps that could interrupt the call.
Ensure you have a reliable internet connection
Your therapy experience will suffer if your sessions are frequently interrupted by connection or computer problems. If possible, it's a good idea to try and address any technical issues you experience, whether by upgrading your internet speed or updating the software or app you're using.
If your home internet is having trouble, try to use your cell service, to see if you get a more consistent connection. Or, consider borrowing a family member's device if possible, if you need better hardware to get the most from your therapy sessions.
Conclusion
Skype or video counseling has increased in popularity in recent years, for the convenience and ease of access that it offers. Online therapy can help in alleviating the symptoms of many mental health concerns such as anxiety, depression, PTSD, relationship problems, and many other issues.
Online platforms such as BetterHelp or Online-therapy.com can help you to access licensed and trained therapists who you can speak with over an internet video call. Their counselors specialize in helping people with their mental health over the internet.
If you're still not sure how to find a Skype counselor, or whether online therapy is right for you, feel free to leave a comment, and we'll respond as soon as possible.