In today's fast-paced world, mental health and relationship issues are increasingly challenging for many individuals and couples.
Online therapy platforms, such as ReGain and BetterHelp, have emerged as accessible and convenient solutions to address these concerns.
As you read on, you'll learn about the unique features of each platform, their pros and cons, and how they can cater to your specific needs in the context of the ReGain vs. BetterHelp comparison.
Short Summary
ReGain and BetterHelp are two online counseling platforms offering virtual therapy with licensed therapists tailored to different audiences.

Each platform has its unique features and potential drawbacks. Users should research to find the best fit for individual needs.

Online therapy can be beneficial but cannot replace traditional in-person sessions.
Understanding ReGain and BetterHelp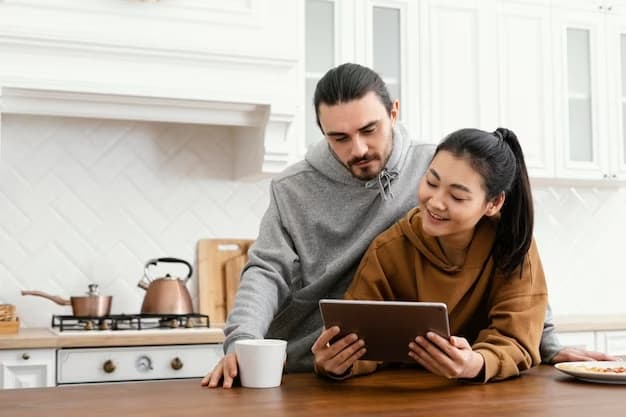 ReGain and BetterHelp are two prominent online platforms offering virtual therapy with licensed therapists.
ReGain specializes in couples counseling, helping partners navigate relationship issues and improve communication skills.
On the other hand, BetterHelp focuses on individual counseling and employs various therapy modalities to address mental health concerns.
Both platforms provide remote therapy sessions, such as phone calls, video conferencing, and live chat, ensuring clients receive the support they need.
While the services provided by ReGain and BetterHelp may seem similar, each platform caters to different audiences.
Individuals or couples experiencing relationship distress find ReGain particularly suitable, while BetterHelp caters to individuals seeking help for diverse mental health issues.
Who is ReGain For?
Tailored for individuals and couples navigating relationship or marital issues – ReGain is your online relationship therapy solution. Starting at $60/week, you can schedule one weekly live session and message your therapist anytime. Start your path to healthier connections with ReGain – fill out their online assessment form.
ReGain's primary focus is relationship counseling, making it an ideal platform for couples and individuals grappling with relationship challenges. The platform hosts family therapists who are adept at addressing such concerns.
On ReGain, clients experience a seamless sign-up process as they complete a brief survey to determine their care preferences.
Subsequently, they receive a therapist match who can support them and their partner in enhancing their relationship.
The convenience and flexibility offered by ReGain make it an attractive choice for those who may find it challenging to attend in-person sessions.
The platform provides a wide selection of licensed therapists, ensuring clients find the right professionals to address their relationship issues.
Who is BetterHelp For?
Explore emotional well-being with BetterHelp – your partner in affordable online therapy. With 30,000+ licensed therapists and plans starting from only $60 per week, BetterHelp makes self-care accessible to all. Complete the questionnaire to match with the right therapist.
Find-a-therapist readers get 15% off their first month of BetterHelp membership.
BetterHelp is an online therapy platform that provides cost-effective, convenient, and supportive care from licensed therapists.
This platform is ideal for individuals seeking help with various mental health concerns, as it offers services such as online counseling and cognitive behavioral therapy.
Therapists must hold proper credentials to practice. They must have a master's or doctorate and possess at least three years of experience as a mental health professional, completing 1.000 hours in this field.
The sign-up process on BetterHelp is straightforward and can be completed on their website, ensuring clients can access the support they need promptly.
Pros and Cons of ReGain vs. BetterHelp
Both ReGain, and BetterHelp offer unique features and potential drawbacks.
| Pros | Cons |
| --- | --- |
| Easy to switch therapists if desired | Does not accept insurance |
| Therapists are responsive to client messages | No option for longer sessions |
| Primarily focuses on couples counseling | |
| Pros | Cons |
| --- | --- |
| Easy to switch therapists if necessary | May not be suitable for individuals who prefer in-person sessions or require more complex psychiatric care |
| Available worldwide | Does not accept insurance |
| Individual therapy for a wide range of mental health concerns | |
The choice between ReGain and BetterHelp ultimately depends on whether you require relationship therapy or individual counseling for various mental health concerns.
Platform Comparison: ReGain vs. BetterHelp
ReGain and BetterHelp offers a variety of online therapy options. These include live video calls, audio messaging, and chat messaging.
However, they cater to different audiences, with ReGain specifically focusing on relationship counseling and BetterHelp providing a more comprehensive individual therapy approach to mental health.
Both ReGain and BetterHelp employs a detailed questionnaire and matching process with over 30,000 providers. This process ensures that clients get matched with therapists best suited to their specific needs.
Therapists on BetterHelp and ReGain are licensed and accredited psychologists (PhD/PsyD), licensed marriage and family therapists (LMFT), licensed clinical social workers (LCSW/LMSW), or licensed professional therapists (LPC).
Both platforms have specific requirements for their counselors, including a minimum of at least 3 years and 1,000 hours of hands-on experience, and a Master's or Doctoral degree in their respective specialization.
BetterHelp ensures the quality of its counseling services by conducting background checks on counselors, verifying their identities, and requiring professional references.
To provide optimal support to its participants, ReGain mandates that all its counselors possess interest and experience in specific areas of relationship therapy.
This requirement aligns with the platform's focus on relationship counseling and ensures clients receive specialized expertise in addressing relationship-related concerns.
Accessibility and Availability: ReGain vs. BetterHelp
Both ReGain and BetterHelp prioritizes accessibility and availability, ensuring that clients can connect with licensed therapists from the comfort of their own homes.
The ReGain platform is available on any computer, tablet, or smartphone, making it convenient for clients to access professional therapy regardless of location.
Similarly, BetterHelp offers a user-friendly interface and can be accessed on various devices, ensuring that clients receive the support they need whenever needed.
Both platforms strive to make mental health services accessible and readily available to a broader audience.
Therapist Selection and Matching Process
The therapist selection and matching process on ReGain and BetterHelp tailor their therapy to ensure clients receive the most appropriate care.
ReGain and BetterHelp, both assign a therapist to clients based on the information provided in the questionnaire.
This matching process ensures that clients match with therapists who best address their individual or relationship needs.
If your therapist isn't the right fit for any reason, you can switch therapists anytime at no extra charge – helping you find your perfect match more quickly than traditional therapy.
Types of Sessions
BetterHelp and ReGain offer counseling services through various means such as messaging, live chat, phone calls, and face-to-face video conferencing.
Both platforms also provide mobile app support for iOS and Android, allowing participants to access counseling conveniently.
BetterHelp and ReGain also have user-friendly and intuitive interfaces.
In the case of ReGain, for couples' counseling, one person can invite their partner to join the shared "room." This centralized location resembles a social media home page and contains all relevant therapy-related documents.
Pricing and Payment Options: ReGain vs. BetterHelp
Regarding pricing and payment options, both ReGain, and BetterHelp provide affordable virtual therapy services.
The pricing for both platforms ranges between $60 and $90 per week, making them more cost-effective than traditional in-person therapy.
It is essential to note that insurance does not cover ReGain or BetterHelp services. However, financial assistance options may be available for those who meet specific criteria.
Clients can also inquire with their insurance providers about possible reimbursement for the services provided by these platforms.
Alternative Mental Health Platforms
While ReGain and BetterHelp are popular online therapy choices, other alternative mental health platforms are available.
7 Cups, and Online-Therapy.com offer unique features and services catering to different client needs.
Each platform has advantages and disadvantages, and it is essential to research and compare them to determine which best meets your individual needs.
Some platforms may provide more tailored care, while others may offer specific services or focus on particular mental health topics.
Expert Opinions and User Reviews
As of July 2023, ReGain has an average rating of 4.7 out of 5 based on 228 ratings on the Apple Store, while its TrustScore stands at 3.5 out of 5.
BetterHelp has garnered excellent user feedback with an average rating of 4.7 out of 5 based on 5.3K ratings. Additionally, it boasts an impressive TrustScore of 4.5 out of 5, backed by 6,254 reviews.
Expert opinions and user reviews suggest that online therapy can be as effective as in-person therapy for many individuals.
It is especially beneficial for those with mobility concerns, lack of transportation, or who prefer the convenience of accessing therapy from their own homes.
However, it is essential to note that online therapy cannot provide an official diagnosis or crisis support. Clients needing immediate assistance or intervention should seek help from traditional in-person therapy or crisis hotlines.
Despite its limitations, online therapy remains viable for many clients seeking help with mental health and relationship issues.
ReGain and BetterHelp offers excellent services that clients and mental health professionals have received positively.
Summary
In conclusion, online therapy has made mental health services more accessible and convenient.
ReGain and BetterHelp are two platforms that offer unique features and services to cater to a wide range of mental health and relationship concerns.
By carefully examining the pros and cons of each platform, clients can make an informed decision about the most suitable online therapy service for their needs.
As you embark on your journey towards better mental health and improved relationships, remember that the right therapist and platform can make all the difference.
Embrace the convenience and accessibility of online therapy, and take the first step towards a happier, healthier future.
Frequently Asked Questions
Is ReGain the same as BetterHelp?
ReGain is different from BetterHelp. ReGain is a specialized online therapy platform specifically designed for couples, while BetterHelp offers individual therapy access and gives access to counselors and therapists in all fields of mental health.
Therefore, these two services are distinct from one another.
How long are ReGain therapy sessions?
ReGain offers 30-45 minute video or phone call sessions. Additionally, you can message your therapist between sessions anytime.
The platform allows clients to communicate with their therapists at their convenience, ensuring they receive the support they need.
Does ReGain Take insurance?
ReGain does not accept insurance.