Queer therapists play a crucial role in providing affirmative and inclusive mental health services to individuals who identify as LGBTQ+. A critical aspect of this approach involves understanding and addressing the unique needs and challenges faced by queer individuals and couples in therapy.
By employing a queer-informed lens, therapists can better support their clients in navigating their complex identities and life experiences.
One important aspect of queer therapy is the use of a relational intersectional approach, which acknowledges the intersectionality of each individual's multiple identities, such as race, gender, and sexual orientation, as well as the relationships between partners in queer couples.
Additionally, queer therapists often draw on concepts from queer theory, which challenges societal norms and assumptions, and fosters resilience and self-acceptance in their clients.
Understanding Queer Therapists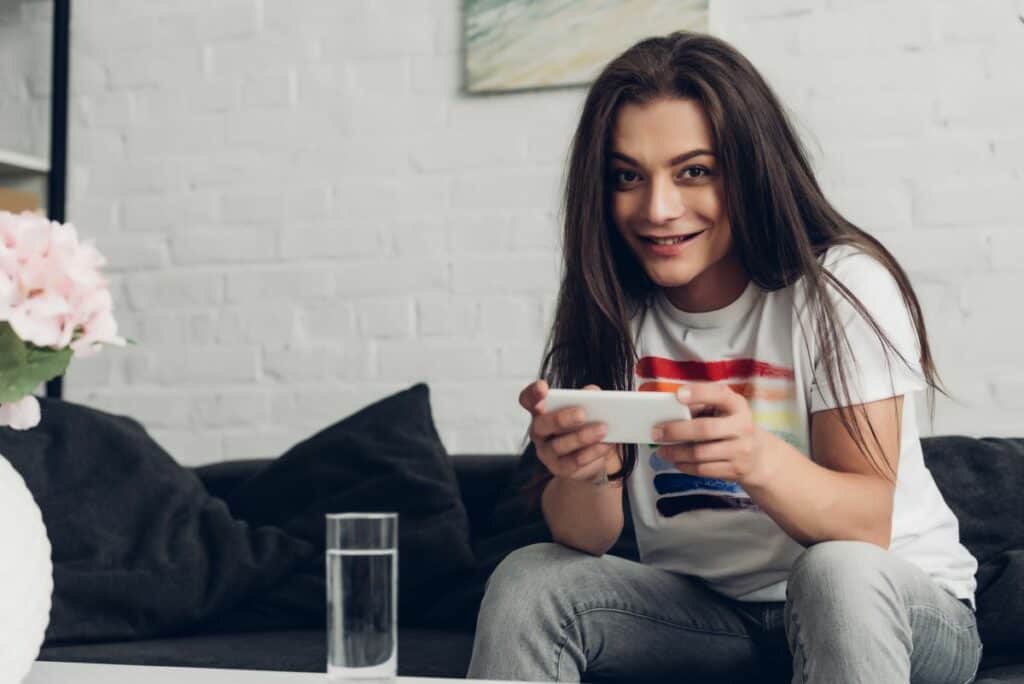 Queer therapists are mental health professionals who specialize in providing affirmative therapy to individuals within the LGBTQ+ community. These therapists are knowledgeable and experienced in addressing the unique challenges and concerns that may arise due to one's sexual orientation or gender identity.
Professional Training and Certification
LGBTQ-friendly therapists can be found across various mental health professions, including licensed professional counselors, clinical social workers, and psychologists.
These therapists prioritize creating a safe, affirming environment for clients to discuss their experiences and develop personal growth and well-being strategies.
In addition to this standard training, a queer therapist often seeks additional education and certifications in LGBTQ-affirmative therapy. This specialized training helps therapists better understand and support their clients' needs, focusing on inclusivity, empathy, and validation.
An important aspect of affirmative therapy is recognizing and challenging societal biases, prejudices, and systemic discrimination that may impact an individual's mental health. By acknowledging these challenges, queer therapists can help empower clients to develop resilience, foster self-acceptance, and build healthy relationships.
Benefits and Importance of Queer Therapists
Queer therapists offer a unique and valuable perspective in the mental health field. These professionals provide a safe, accepting, and affirming environment for clients who identify as LGBTQ+.
By fostering a sense of safety and acceptance, queer therapists help clients address their mental health concerns, navigate life transitions, and work through the unique challenges they may face.
Unique Challenges
One of the primary benefits of working with queer therapists is their ability to empathize with the experiences of LGBTQ+ clients. Their firsthand understanding of the challenges faced by the queer community, such as internalized homophobia, discrimination, and identity struggles, can be invaluable in fostering a therapeutic relationship built on trust and understanding.
Mental health is paramount for all individuals, but LGBTQ+ individuals may encounter unique struggles during their lives, such as coming out, forming relationships, and dealing with societal prejudices. Queer therapists are well-equipped to support clients through these challenges by offering tailored and informed guidance.
Life Transitions
Queer therapists can also play a vital role in helping clients through life transitions. Whether exploring one's gender identity, entering a new relationship, or navigating professional hurdles, a queer therapist can provide essential support. Their insight into the unique pressures and expectations often placed on those in the LGBTQ+ community allows them to offer informed and relevant guidance.
Accepting new clients is an integral part of a therapist's role, and queer therapists can ensure a welcoming environment for LGBTQ+ individuals who may otherwise feel overwhelmed or intimidated when seeking mental health care. By providing a space where clients can openly discuss their experiences without fear of judgment, queer therapists can create solid and therapeutic relationships built on trust and mutual understanding.
Queer Therapists for People of Color
Queer therapists can play an essential role in providing mental health care to people of color who belong to the LGBTQ+ community. They bring a unique understanding of the challenges and perspectives of those who identify as both a person of color and a member of the LGBTQ+ community.
Two key groups within queer therapists for people of color are Black queer therapists and Trans people of color therapists.
Black Queer Therapists
Black queer therapists are professionals who specialize in working with clients who identify as both Black and LGBTQ+.
They have a deep understanding of the unique intersectional challenges faced by these clients. Issues such as racial discrimination, cultural expectations, and the complexities of sexual orientation can be better navigated through a therapeutic relationship with someone who shares similar experiences and backgrounds.
These therapists prioritize fostering a safe and inclusive space for their clients, addressing both racial and LGBTQ+-related concerns. They may integrate various therapeutic approaches, such as person-centered, psychodynamic, or cognitive-behavioral therapies, to individualize treatment based on each client's specific needs.
Trans People of Color Therapists
Trans people of color therapists specialize in providing mental health care to individuals who identify as transgender and non-binary people of color. They are uniquely positioned to understand the challenges faced by these clients, including navigating issues related to gender identity, racial discrimination, and sexual orientation.
These therapists work to create a supportive environment in which clients can explore their identities, develop coping skills, and process past and current experiences related to their gender identity and race. They may utilize various interventions, such as gender-affirming care, trauma-informed therapy, or culturally sensitive approaches, to effectively meet the needs of trans people of color.
Online and Telehealth Therapy
The rapid growth of telehealth therapy has created new opportunities for mental health professionals, including queer therapists, to reach a broader range of clients. Telehealth incorporates digital platforms and remote communication methods to provide counseling services without requiring clients or counselors to meet face-to-face.
Online therapy is particularly beneficial for LGBTQ+ clients who may not have easy access to queer therapists in their region or face discrimination in traditional therapy environments. This therapy can leverage the familiarity and comfort that LGBTQ+ individuals have with digital platforms, providing a space for affirmative cognitive-behavioral therapy tailored to the specific needs and experiences of the LGBTQ+ community.
Telehealth therapy also addresses critical challenges for clients as it may offer a more comfortable and private setting than traditional office visits. Additionally, online therapy can provide affordable and accessible options for those who struggle to find in-person queer therapists or have financial barriers to accessing mental health support.
For instance, Pride Counseling is a pioneering online therapy platform that provides essential mental health support tailored to the LGBTQ+ community. Recognizing the unique challenges and experiences faced by individuals within this community, Pride Counseling offers a safe and inclusive space where clients can connect with licensed therapists with expertise in LGBTQ+ issues.
Pride Counseling stands as a dedicated platform with therapists specializing in LGBTQIA+ affirming support. Each therapist has a minimum of 3 years and 1,000 hours of experience, ensuring high-quality care. With an affordable flat fee for one weekly live session and the flexibility to message your therapist at any time, Pride Counseling makes support accessible, starting at $60/week. Fill out the online questionnaire to match with your therapist.
Frequently Asked Questions
What should I look for in a queer therapist?
When seeking a queer therapist, consider their experience, qualifications, and approach to working with LGBTQ+ clients. It is essential to find someone who understands and respects your identity and experiences.
Look for therapists who have expertise in working with LGBTQ+ clients, such as those who have participated in helpful therapy experiences specifically catered to this community. Additionally, it may be helpful to find a queer-identified therapist or one who has received training in LGBTQ+ mental health.
Can queer therapists also provide couples counseling?
Queer therapists can certainly provide couples counseling. Many therapists, including those who work primarily with LGBTQ+ clients, are trained in various forms of relationship counseling.
This could include addressing issues such as communication difficulties, trust building and rebuilding, sexual concerns, and more. It is important to ensure that both partners are comfortable with the selected therapist and feel that their relationship is being approached with respect and understanding.
How can I evaluate the credibility of a queer therapist?
Evaluating the credibility of a queer therapist involves examining their qualifications, experience, and approach to therapy. Check if they have a professional license, which is usually required for practicing therapy. Look for their expertise in LGBTQ+ mental health and ensure they have experience working with clients who share similar identities and concerns.
You may also want to read reviews or gather recommendations from friends, support groups, or local LGBTQ+ organizations. Communication and trust are key factors to consider when selecting a therapist to ensure they provide a safe, accepting, and effective therapeutic environment.