The rise of technology has paved the way for various therapeutic options, including online therapy for teens.
Adolescents often face unique challenges and stressors, such as school, peer relationships, and navigating their burgeoning identities.
As mental health becomes a critical concern for this age group, online therapy emerges as a convenient and accessible solution to support their well-being.
Short Summary
Online therapy is a crucial tool in promoting teens' mental health and overall well-being in today's digital age.
Online therapy allows teens to connect with professional therapists through digital platforms such as video calls, chat rooms, and messaging services.
While online therapy can be an effective and convenient option for teens, it is essential to approach it with a clear understanding of its limitations and potential benefits.
Understanding Online Therapy for Teens
Online therapy for teens has become an increasingly popular option for adolescents seeking mental health support.
This form of therapy is convenient and accessible, allowing young people to connect with mental health professionals from the comfort of their homes or other private spaces.
Online therapy can potentially address a wide range of concerns, including emotional changes and the various mental health challenges that adolescents may face.
As with traditional therapy, finding the right fit is crucial for the success of the treatment.
Parents and adolescents must research and consider the legitimacy and effectiveness of specific online therapy platforms before committing.
However, it is essential to remember that online therapy may not be suitable for all teens, particularly those with severe mental health concerns.
In such cases, it is always best to consult a mental health professional to determine the most appropriate course of action.
Potential Challenges and Limitations
Online therapy for teens has shown promising results as an accessible and cost-effective alternative to traditional face-to-face therapy.
However, certain challenges and limitations must be taken into account when considering the suitability of this approach.
Internet Access
One challenge of online therapy is accessibility. While internet access is widespread, many regions and communities still have limited or no access to reliable internet services.
In these cases, online therapy may not be an option for teens who need mental health support.
Additionally, not all teens have access to personal devices such as smartphones, tablets, or computers, which could limit their ability to engage in online therapy without compromising their privacy.
Privacy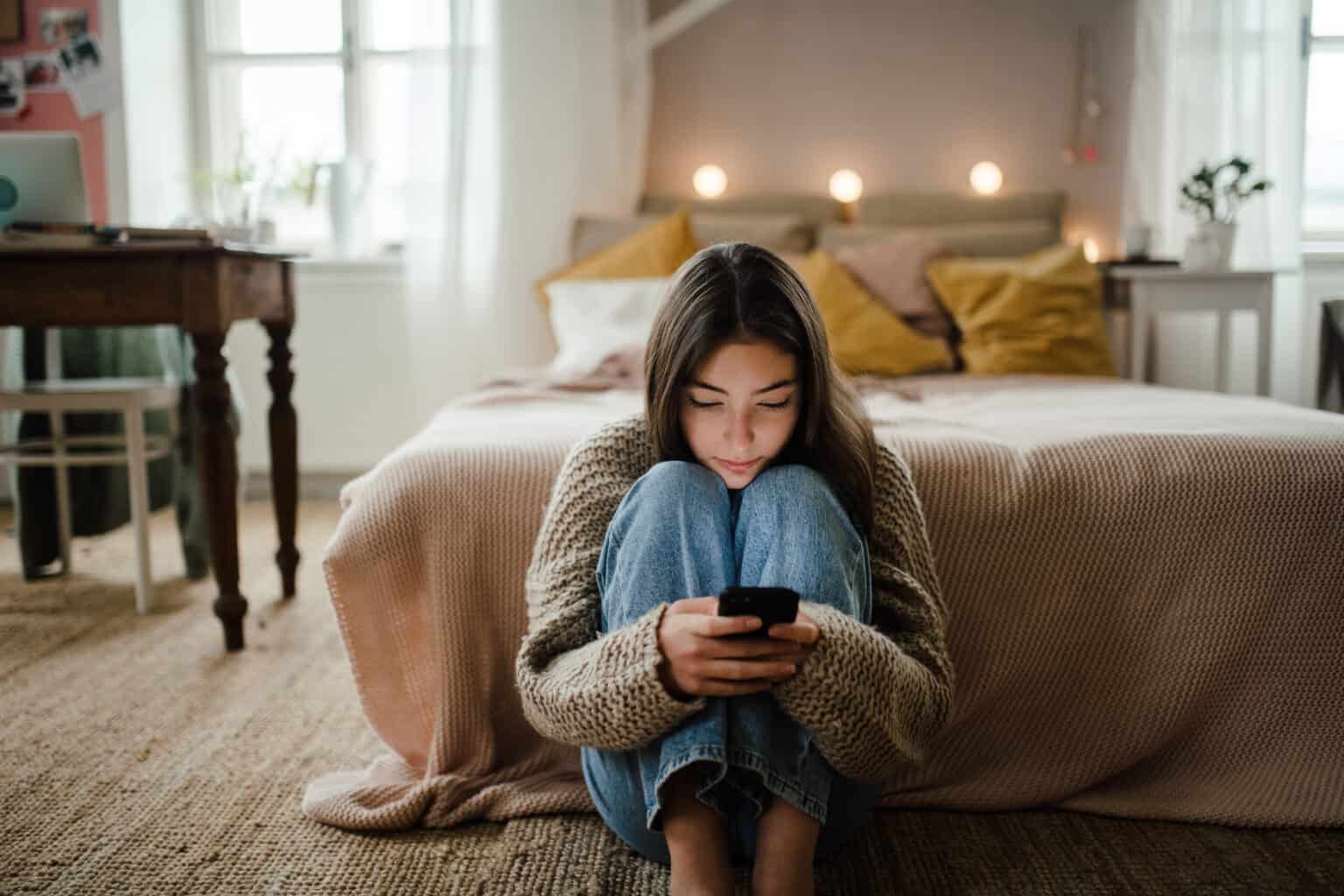 Privacy is another concern with online therapy for teens.
Adolescents may not have a private space in their homes to engage in confidential conversations with their therapist.
This could lead to a breach of confidentiality and privacy, an essential aspect of the therapeutic relationship.
Misinterpretation
Another limitation of online therapy for teens is the possibility of misinterpreting non-verbal cues and tone in text-based communication.
Video conferencing can mitigate this issue, but it may still be challenging to establish a strong therapeutic rapport between the therapist and the teen client.
Reasons to Seek Online Therapy
Online therapy can be an effective and accessible resource for teens dealing with various mental health issues.
It provides a safe environment for those who may feel uncomfortable seeking help in person or have difficulty accessing mental health care.
| Mental Healt Issue | Help From Online Therapy |
| --- | --- |
| Anxiety | Address symptoms and providing coping strategies for managing anxiety in various situations, like school, social events, or personal relationships. |
| Depression | Offer support and guidance for those struggling with sadness, hopelessness, or overall low mood. |
| Stress | Provide tools to manage stress levels, identify triggers, and develop healthy coping mechanisms. |
| Trauma | Assist in working through trauma-related symptoms and building resilience. |
| Bullying | Build self-esteem, navigate complex relationships, and develop coping strategies to address the adverse effects of bullying on their emotional well-being. |
| Grief | Help understand their emotions and find ways to cope with loss. |
| Self-esteem | Help identify areas to work on and provide guidance for developing healthy self-esteem. |
| Eating Disorders | Address issues related to unhealthy eating habits, body image concerns, and assist in developing a healthier relationship with food. |
Choosing the Right Therapy Service Online
The availability of online therapy services has opened up new avenues for teens to access much-needed mental health support from the comfort of their own spaces.
Choosing the right therapy service online is a pivotal decision that can significantly impact teens' emotional well-being and personal growth.
Access and Accessibility
When looking for an online therapy service for teens, it is crucial to ensure the platform is accessible and easy to use.
This may include factors such as availability on different devices, user-friendly interfaces, and various communication options.
Additionally, consider whether the online therapy service can accommodate different languages and time zones, as this may be important for teens with diverse needs.
Privacy and Security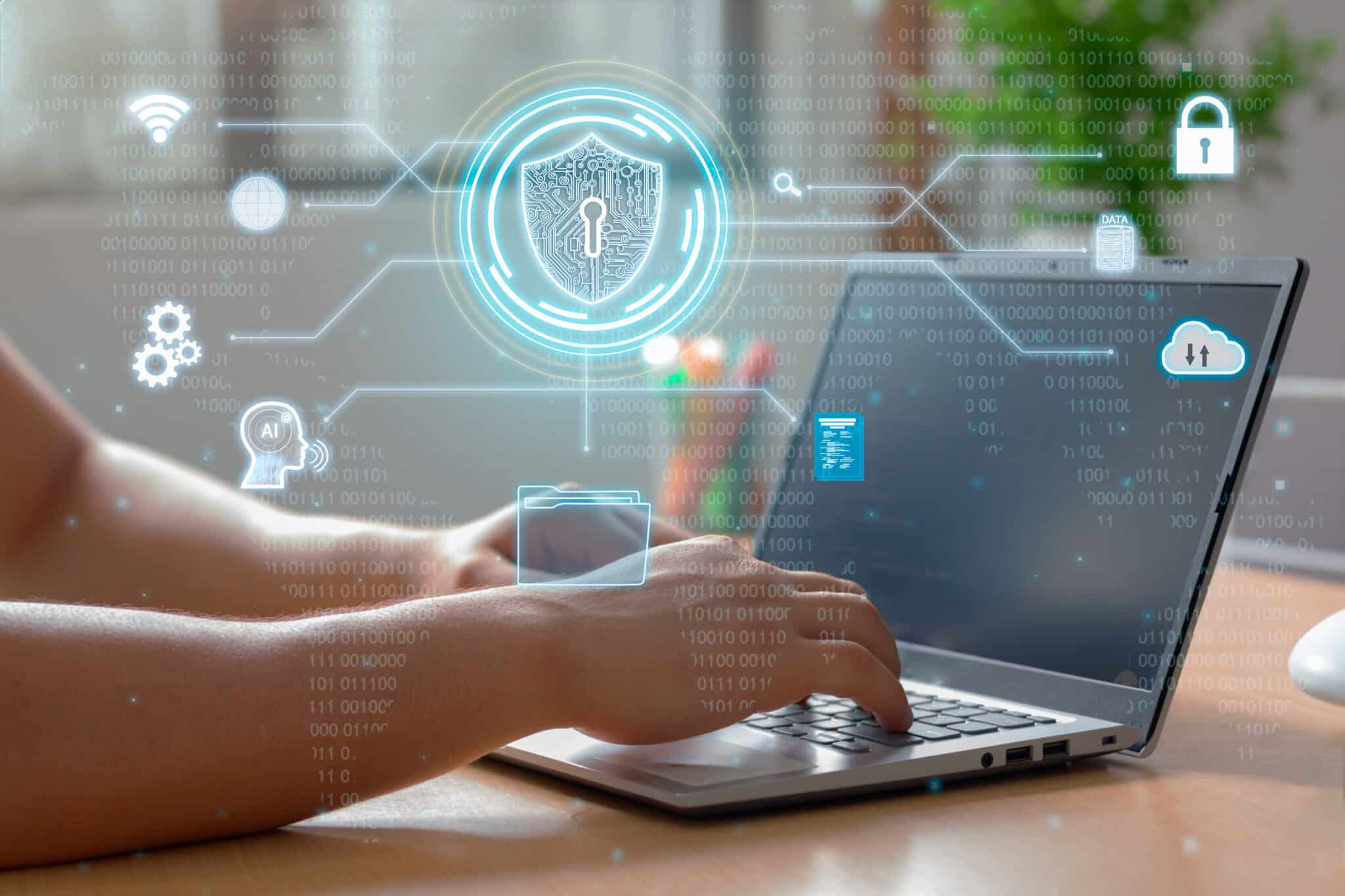 The privacy and security of a therapy service should be a top concern. Teens need a safe, secure platform to discuss their thoughts and feelings with their therapists.
Ensure the online therapy service uses encryption and follows industry-standard security practices to protect clients' personal information and confidentiality.
License and Credentials
In order to provide effective online therapy, therapists must be licensed and credentialed.
Verify that the therapy service employs licensed mental health professionals with experience working with adolescents.
This may include credentials such as Licensed Clinical Social Worker (LCSW), Licensed Professional Counselor (LPC), or Licensed Marriage and Family Therapist (LMFT).
Be sure to check the therapist's background, including education, training, and years of experience in the field.
User Reviews and Feedback
Gathering user reviews and feedback is valuable in selecting the right online therapy service for teens.
Look at testimonials from former clients to gauge the quality and effectiveness of the therapy provided.
Ideally, the therapy service should have a variety of success stories and positive feedback from both parents and teens.
Researching and reading reviews can ensure that the chosen therapy service fits your teen's mental health needs.
Communicating with Online Therapist
In the realm of online therapy for teens, communication plays a crucial role in ensuring a successful therapeutic experience.
The various communication methods available in online therapy offer tailored choices to meet the specific needs and preferences of individual teenagers.
The key is finding the best way for both the client and the therapist, resulting in the most productive and effective therapeutic process.
Video Calls
Video calls are one of the most common methods of communication in online therapy.
They allow for face-to-face interactions while still maintaining the convenience of remote sessions.
This medium enables the therapist and the teen to see each other's facial expressions and body language, which can be pivotal in understanding emotions and nonverbal cues during therapy sessions.
Messaging
Messaging is another popular form of communication in online therapy.
This can include real-time chat or asynchronous messaging through platforms designed specifically for online counseling.
Messaging allows teenagers to express their thoughts and feelings in writing, which can sometimes be easier than speaking out loud.
The therapist can provide support, guidance, and coping strategies through written feedback.
Phone Sessions
Phone sessions offer another viable option for communication between the adolescent and their online therapist.
While lacking the visual aspects of video calls, phone sessions still provide an opportunity for real-time verbal conversation.
This method can benefit individuals who may be experiencing connectivity issues or prefer a more traditional mode of communication.
Email
Email may be used as a supplemental form of communication in online therapy for teens.
Email exchanges can be useful for the client to send relevant information, updates, and reflections to their therapist between sessions.
The therapist can also send resources, homework assignments, or therapy materials through email.
Cost and Insurance Concerns
Online therapy for teens has become increasingly popular due to its accessibility and convenience.
However, cost and insurance concerns are important considerations for families seeking this type of treatment.
Regarding affordability, online therapy can offer significant cost savings compared to traditional in-person therapy for adolescents.
This can be especially appealing for families who cannot afford traditional therapy sessions or live in areas with limited mental health services.
Despite the potential for reduced costs, insurance coverage for online therapy services can be inconsistent.
Health insurance companies have different policies for covering online therapy sessions, and some may not cover them at all.
Top Online Therapy Platforms
These top online therapy platforms bring the expertise of licensed therapists to virtual spaces, offering a wide range of therapeutic services tailored to teens' diverse needs.
From offering a selection of experienced therapists to providing various communication mediums such as video, text, or phone calls, each platform is designed to create a seamless and effective therapeutic experience for teens.
Teen Counseling is a platform specifically designed for teenagers between the ages of 13-19.
It connects teens with licensed therapists who have expertise in mental health issues.
The platform allows messaging the therapist anytime and scheduling one weekly live therapy session done via live chat, phone, or video call – whatever one's comfortable with.
Nurture your teenager's well-being through Teen Counseling. Tailored for ages 13-19, their online therapy begins at $60/week. This includes a weekly live session, the flexibility to message your therapist at any time, and the opportunity for parents to connect with therapists. Empower your teen's journey today with Teen Counseling – start with their online questionnaire.
Doctor on Demand is a comprehensive telehealth platform with mental health services for teens.
The platform connects users to board-certified psychiatrists and therapists who can address a range of mental health concerns.
Doctor on Demand offers video visits, allowing for easy access and the ability to build strong therapeutic relationships.
The platform also includes a symptom checker to help users better understand their symptoms and receive appropriate care.
Read our Doctor on Demand review.
Final Thoughts
Online therapy for teens has grown in popularity as a viable option for addressing mental health, stress, and relationship problems.
This advanced method of delivering therapy offers several advantages, including convenience and accessibility to professional help from the comfort of one's own home.
Considering the unique factors associated with being a teenager, such as fluctuations in stress levels and the evolving nature of relationships, it is crucial to address any potential challenges in therapy.
With a knowledgeable and confident therapist, teenagers can benefit from the help and guidance provided through online modalities.
Frequently Asked Questions
What are the top online mental health platforms for teens?
Several online mental health platforms cater specifically to the needs of teenagers, for example TeenCounseling.
These websites offer professional counseling services tailored to adolescents' unique emotional, developmental, and mental health needs.
How effective is online therapy for teenage depression?
Online therapy has been shown to be an effective treatment option for teenage depression in many cases.
However, the effectiveness of online therapy for adolescent depression may vary depending on individual circumstances and the severity of the condition.
It's essential to consult with a mental health professional to determine the best course of treatment for each young person.
What's the best approach for engaging a teen in online therapy?
Engaging a teen in online therapy requires building trust and rapport with the therapist and creating a supportive environment where the adolescent feels comfortable sharing their thoughts and feelings.
It's important to allow the teen to actively participate in choosing the online therapy platform and to discuss their expectations and concerns openly.
Providing a safe, non-judgmental space can encourage a teen to actively engage in the therapeutic process and benefit from online counseling.