The rise of digital technology has led to significant advancements in mental health treatment, particularly in the case of depression.
Online depression therapy, also known as e-therapy, offers a viable alternative to traditional face-to-face counseling and has been steadily gaining popularity in recent years.
This mode of therapy allows patients to receive professional help from the comfort of their own homes, addressing the barriers of time, distance, and stigma often associated with seeking help for mental illnesses.
Understanding Depression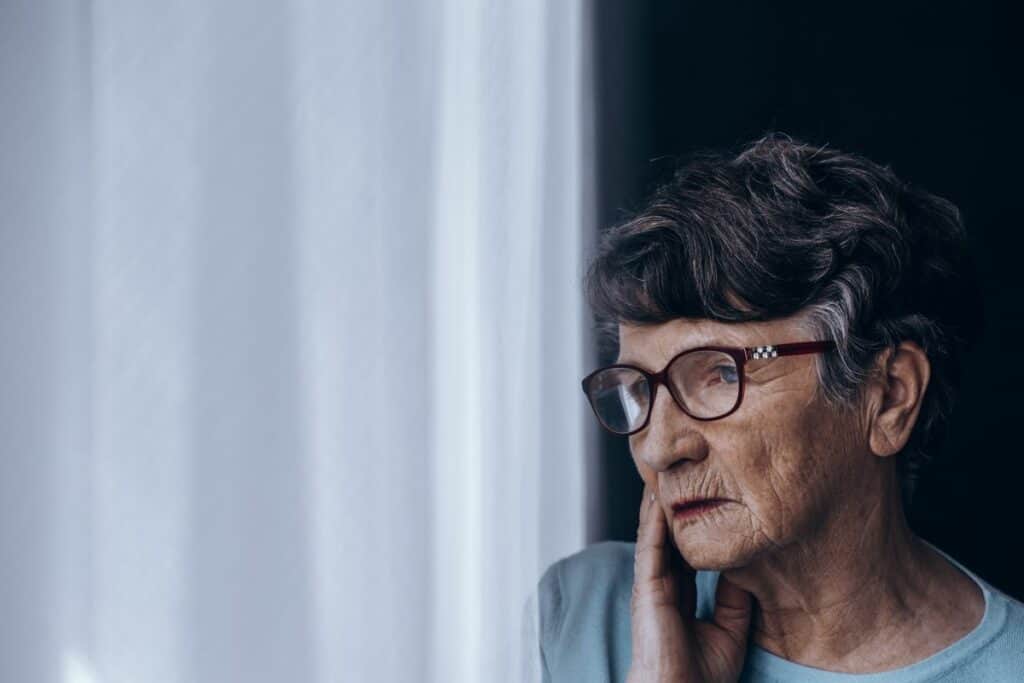 Depression is a common mental health condition characterized by persistent feelings of sadness, hopelessness, and a lack of interest or pleasure in activities.
It can manifest in various forms and severities, ranging from mild to moderate depression to severe depression, including major depressive episodes.
Symptoms of Depression
The symptoms of depression can vary from person to person but generally include a combination of emotional, physical, and cognitive symptoms.
Some common emotional symptoms include persistent feelings of sadness, guilt, emptiness, irritability, and loss of interest in once-enjoyable activities.
Physical symptoms may include changes in appetite or weight, sleep disturbances, and a lack of energy or fatigue.
Cognitive symptoms may manifest as difficulty concentrating, making decisions, or having recurring thoughts of death or suicide.
Depression Therapy Techniques
There are several therapy techniques available to help people struggling with depression.
One common method is cognitive-behavioral therapy (CBT), which focuses on identifying negative thought patterns and behaviors that contribute to depression and replacing them with healthier ones.
Another popular method is interpersonal therapy (IPT), which addresses relationship issues and aims to improve communication and problem-solving skills.
Online support forums
For those with mild to moderate depression, online depression therapy can be an effective way to receive support and guidance without the need for in-person sessions.
Online support forums can offer a sense of community, understanding, and shared experiences among individuals dealing with depression.
These forums provide a space for users to discuss their experiences, gain insights into their condition, and receive advice on treatment options and self-help strategies.
Medication
Medication may sometimes be necessary to complement therapy, especially for individuals experiencing severe depression or major depressive episodes.
Medications such as selective serotonin reuptake inhibitors (SSRIs) can help balance serotonin levels in the brain, which has been shown to play an important role in cognitive function and mood regulation.
It is crucial for individuals experiencing symptoms of depression to consult with a healthcare professional to determine the most appropriate treatment approach for their specific needs.
Online Depression Therapy
Online therapy for depression is an innovative approach to providing mental health support that harnesses the power of technology for a more accessible and flexible therapeutic experience.
Users can benefit from personalized support, increased convenience, cost-effectiveness, and high user satisfaction rates, making it an increasingly popular choice for those seeking help for depression.
Role and Benefits of Online Therapy
Online therapy has emerged as a reliable and effective method for providing support to those suffering from various mental health issues, including depression.
With technological advances, online therapy for depression has become increasingly accessible to individuals seeking help.
Benefit
Description
Flexibility
Telehealth services, through video calls, live chats, or even unlimited messaging, provide a convenient way for individuals to connect with therapists from the comfort of their own homes.

This could be particularly beneficial for those living in remote areas or with limited access to mental health professionals.
Efficiency
People receiving virtual therapy can maintain frequent contact with their therapist without the necessity of traveling to a physical location.

It potentially reduces the barriers of time constraints and travel costs, making it a more efficient means of receiving help for depression.
Flexibility
Teletherapy is designed to provide support through various mediums as well.

It sometimes allows users to choose their preferred mode of communication, such as video calls, audio calls, or text messages.

This ensures that individuals have control over the level of interaction that makes them feel most comfortable, offering a personalized treatment experience.
Cost-effective
Online help for depression can also be more cost-effective without sacrificing treatment quality.

It can lead to improvements in depression symptoms and often delivers comparable results to traditional therapy methods, such as in-person sessions.
Choose a Therapy Provider
When looking for online depression therapy, finding a reliable and licensed therapist is essential.
This section will guide you through the process of choosing the right therapy provider.
Finding a Reliable Therapist
One of the most important criteria when searching for a therapist is ensuring they are licensed by a reputable organization.
Licensed therapists have undergone thorough training, education, and evaluation to practice in their field. Choosing a licensed professional is crucial to ensure that you receive safe and effective treatment.
Various therapist directories are available online to help you find licensed therapists who specialize in online depression therapy.
Some popular directories include Psychology Today, GoodTherapy, and Find-a-Therapist.
These directories often include information such as the therapist's credentials, specialties, and contact information.
Credentials
When vetting a potential therapist, make sure to compare their credentials, experience, and areas of expertise.
It would help if you also verified their licensure by checking the therapist's licensure board or contacting the licensing agency.
Additionally, look for any potential complaints or disciplinary actions against the therapist to ensure their practice is ethical and professional.
Reputation
Reputation is another significant factor to consider when choosing a therapist.
Online reviews and testimonials can provide helpful insights into a therapist's success in treating clients with similar conditions.
Remember that individual experiences may vary, but a pattern of positive feedback can indicate a therapist's effectiveness.
Specific Therapeutic Platforms
A variety of online therapy platforms and approaches have emerged to cater to the diverse needs of individuals seeking help for depression.
These platforms provide a range of communication options, including text, video, and voice calls, allowing users to choose their preferred method of interaction.
This section provides an overview of some widely used online therapy platforms.
BetterHelp is an online therapy platform that offers convenient and affordable sessions with licensed therapists for individuals struggling with depression.
It provides easy access to professional help through video, phone, and text-based communication.
The platform matches users with therapists based on their specific needs and preferences, offering personalized treatment plans.
Here you can read our BetterHelp review.
Explore emotional well-being with BetterHelp – your partner in affordable online therapy. With 30,000+ licensed therapists and plans starting from only $60 per week, BetterHelp makes self-care accessible to all. Complete the questionnaire to match with the right therapist.
Find-a-therapist readers get 15% off their first month of BetterHelp membership.
Note: We collaborate with top-tier mental health companies and receive compensation for marketing efforts on behalf of BetterHelp.
Talkspace is another online therapy platform offering professional mental health services via text, video, and audio messaging.
Talkspace aims to make therapy more accessible for individuals experiencing depression by providing a confidential and secure platform for users to connect with licensed therapists.
Here you can read our Talkspace review.
Tailored to individuals, couples, teens, and offering psychiatry services, Talkspace plans kick off at a wallet-friendly $69 per week. What's more, many health insurances also cover their services, enhancing accessibility and affordability. Complete a questionnaire and get matched with the right therapist for you.
Find-a-therapist readers get $100-OFF with a code SPACE.
Teen Counseling is a specialized platform designed for teenagers struggling with depression, anxiety, and other mental health issues.
The platform connects teens with licensed therapists through an easy-to-use online interface, offering professional help in a safe and supportive environment.
Teens are matched with counselors based on their specific needs, ensuring personalized and effective treatment.
Nurture your teenager's well-being through Teen Counseling. Tailored for ages 13-19, their online therapy begins at $60/week. This includes a weekly live session, the flexibility to message your therapist at any time, and the opportunity for parents to connect with therapists. Empower your teen's journey today with Teen Counseling – start with their online questionnaire.
Note: We collaborate with top-tier mental health companies and receive compensation for marketing efforts on behalf of Teen Counselling.
Online-Therapy.com is a comprehensive therapy platform designed to provide mental health support for individuals with depression.
The platform combines cognitive behavioral therapy (CBT) techniques with online tools and resources, including worksheets, journaling, and therapist messaging.
This integrated approach ensures clients receive personalized treatment and support throughout their therapy journey.
Here you can read our Online-Therapy.com review.
Discover transformative online therapy with Online-therapy.com. Through cognitive behavioral therapy (CBT), Online-therapy.com offers individual and couples support starting at $45/week. Engage in sessions via video, voice, or text for maximum flexibility. Fill out their online questionnaire to get started.
Open Path Collective is a non-profit organization offering affordable mental health care services to individuals struggling with depression and other mental health issues.
Members can access therapy from a network of licensed professionals at reduced rates, making mental health care more accessible for those in need.
Open Path Collective emphasizes the importance of a strong therapeutic relationship, connecting clients with suitable therapists based on their needs.
Here you can read our Open Path Collective review.
Teladoc is a telehealth provider offering mental health services, including therapy for individuals experiencing depression.
Clients can connect with licensed therapists and psychiatrists through video or phone consultations, allowing for convenient access to professional support.
Teladoc strives to provide accessible and flexible mental health care options for a range of needs and conditions.
Here you can read our Teladoc review.
Frequently Asked Questions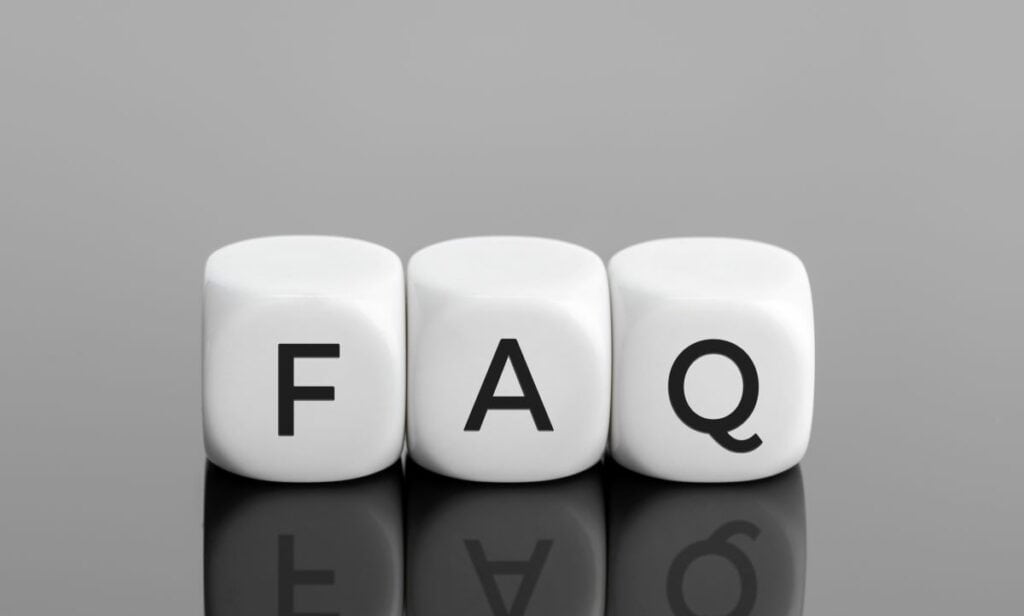 Which therapy methods are effective for online treatment?
There are several therapy methods that can be effective for online treatment.
One such method is Cognitive Behavioral Therapy (CBT), which has been shown to be successful in managing depression through online platforms.
CBT focuses on identifying and changing negative thought patterns associated with depression.
Apart from CBT, other approaches like psychodynamic therapy, interpersonal therapy, and solution-focused therapy can be adapted for online treatment depending on individual needs and preferences.
What are some recommended apps for managing depression?
Numerous apps have been developed to help individuals manage their depression.
Some popular options include Headspace, which provides guided meditation and mindfulness exercises, or Daylio, a mood-tracking and journaling app.
While these apps may offer valuable support and resources, it is essential to remember that they should not serve as a substitute for professional help when needed.
How does video counseling help with depression?
Video counseling allows individuals to connect with a mental health professional remotely, providing a convenient and accessible means of receiving therapy.
This can be particularly beneficial for those who may have limited access to mental health resources or face barriers such as transportation or location.
Internet-based therapy can be beneficial for people with depression, allowing them to engage in therapeutic conversations, develop coping strategies, and work towards their mental health goals more flexibly.
Can online support groups contribute to mental health recovery?
Online support groups can be an invaluable resource for individuals struggling with depression, providing emotional, informational, and social support to help them through challenging times.
Participants in online support groups can benefit from the communal sharing of experiences, coping strategies, and mutual encouragement.
It is important to note that while online support groups can be a helpful component of mental health recovery, they should not be considered as a standalone solution for depression treatment.
Incorporating professional therapeutic interventions and personal self-care strategies is crucial for a holistic approach to depression recovery.