OCD or obsessive compulsive disorder can be very difficult to live with. When your thoughts are stressing you out to a level that you are using repetitive behaviors to manage this, it might be time to seek help.
In this guide, we've looked at the best places to find a therapist for help with OCD. We'll also look at this disorder in more detail, and how to treat it.
Want to skip right to the suggestions for OCD therapists? Here are our 3 recommended therapy solutions:
OCD therapists near me
Let's begin our reviews.
Below, you will find three platforms that can connect you with a therapist to help manage your OCD.
Explore emotional well-being with BetterHelp – your partner in affordable online therapy. With 30,000+ licensed therapists and plans starting from only $60 per week, BetterHelp makes self-care accessible to all. Complete the questionnaire to match with the right therapist.
Find-a-therapist readers get 15% off their first month of BetterHelp membership.
Note: We collaborate with top-tier mental health companies and receive compensation for marketing efforts on behalf of BetterHelp.
BetterHelp is an online therapy platform, with plenty of licensed therapists available who are experienced at providing online treatment for OCD.
When you join BetterHelp, their mental health professionals provide therapy through video/phone calls, text messages, and live chat.
You can talk with your therapist through your laptop, tablet, or smartphone. With the default plan, you get access to one live session each week, which you can choose to complete over the phone, through a video call, or using live messaging.
Plus, when feeling stuck on a compulsion, you can easily send your therapist a text message to get immediate assistance, rather than waiting for the next scheduled session. This greater level of connection with your therapist can be a good reason to choose an online counseling platform over face-to-face counseling.
To get started with BetterHelp, you fill out an online questionnaire. When it's completed, the platform will match you with a therapist, based on the information you've provided. For example, if you ask for a female therapist experienced in helping people with OCD, you'll be matched with someone who fits this profile.
BetterHelp has many therapists available, which makes it easy to plan a live appointment whenever you want. This means you could connect with your online therapist outside of work hours, in the early morning or late evening, if you'd prefer.
Embark on a journey of mental wellness with Calmerry. With diverse subscription options, starting at just $50, Calmerry makes prioritizing your mental health simple and accessible. You can message your therapist any day or schedule a live therapy session from the comfort of your home from any device. 
Find-a-therapist readers get 30%-OFF with the code CARE.
Calmerry is a subscription-based e-counseling platform focusing on talk therapy. All therapists and counselors on this platform are licensed professionals with experience in different areas of mental health, including OCD.
One of the most often used psychotherapies on the platform is Cognitive-Behavioral Therapy (CBT). This evidence-based psychotherapy is the cornerstone of nearly all obsessive-compulsive disorder treatments.
Therapists on Calmerry are trained and experienced Cognitive-Behavioral Therapists, and evidence suggests that online CBT can be just as effective as in-person CBT.
Calmerry offers three different subscription plans, and they all include unlimited messaging between you and your therapist. This is a useful tool for treating obsessive-compulsive disorder, because it allows you to share your thoughts about your compulsions the moment they occur. Your therapist can also track your progress and give you homework and feedback through texts.
The second and third subscription plans include live therapy sessions on top of the messaging system, whereas the third, most comprehensive plan includes four weekly therapy sessions. You will also get access to Calmerry's tools and resources with any plan you choose.
Upon signing up, you will be asked a couple of questions about your current physical and mental health, and Calmerry's team will use this information to match you with the right therapist.
Calmerry also allows you to switch therapists without extra charges if you're not satisfied with your current one.
Unfortunately, the therapy on Calmerry is not covered by insurance, and aside from the first-month discount, there is no financial aid option. However, you can ask for a receipt and see if you can get partial or full reimbursement from your insurance provider, depending on your level of coverage.
Discover transformative online therapy with Online-therapy.com. Through cognitive behavioral therapy (CBT), Online-therapy.com offer individual and couples support starting at $45/week. Engage in sessions via video, voice, or text for maximum flexibility. Fill out their online questionnaire to get started.
online-therapy.com provides a whole toolbox of mental health support. They offer therapy sessions and plans focused on Cognitive-Behavioral Therapy (CBT), which is a recommended treatment for OCD.
Although the licensed therapists on the two other platforms are also experienced at providing OCD treatment, there is no guarantee that they will be able to provide CBT, unless you ask for this specifically. It's a good idea to research some of the different types of therapies used to treat OCD, which we've done below, to see whether CBT is the right fit for you.
online-therapy.com provides comprehensive therapy packages, including the following services, which you can pick and choose from:
Live therapy sessions
Text messages
Worksheets
Journaling
Activity plans
Yoga
Online resources
The online resources include videos, audio clips, and written guides, including information and hands-on tools to help you overcome your OCD. These resources give you more information about how and why OCD happens, and are used by your therapist in conjunction with your phone/video sessions.
Regarding journaling, this practise has been shown to have a positive impact on your mental health when focused on cognitive and emotional processing or emotion-focused self-regulation for some.
Yoga can also be a useful addition to an OCD treatment program. A study on 17 patients with OCD showed that yoga could potentially be a feasible way to lower OCD symptoms. Another study shows that it could be an effective add-on for stable, medicated people with OCD.
Further research is needed in this area, but as an online-therapy.com patient, you're always free to try out the different parts of their therapy package, and see what works for you, as you work with your assigned therapist.
Can OCD be treated online?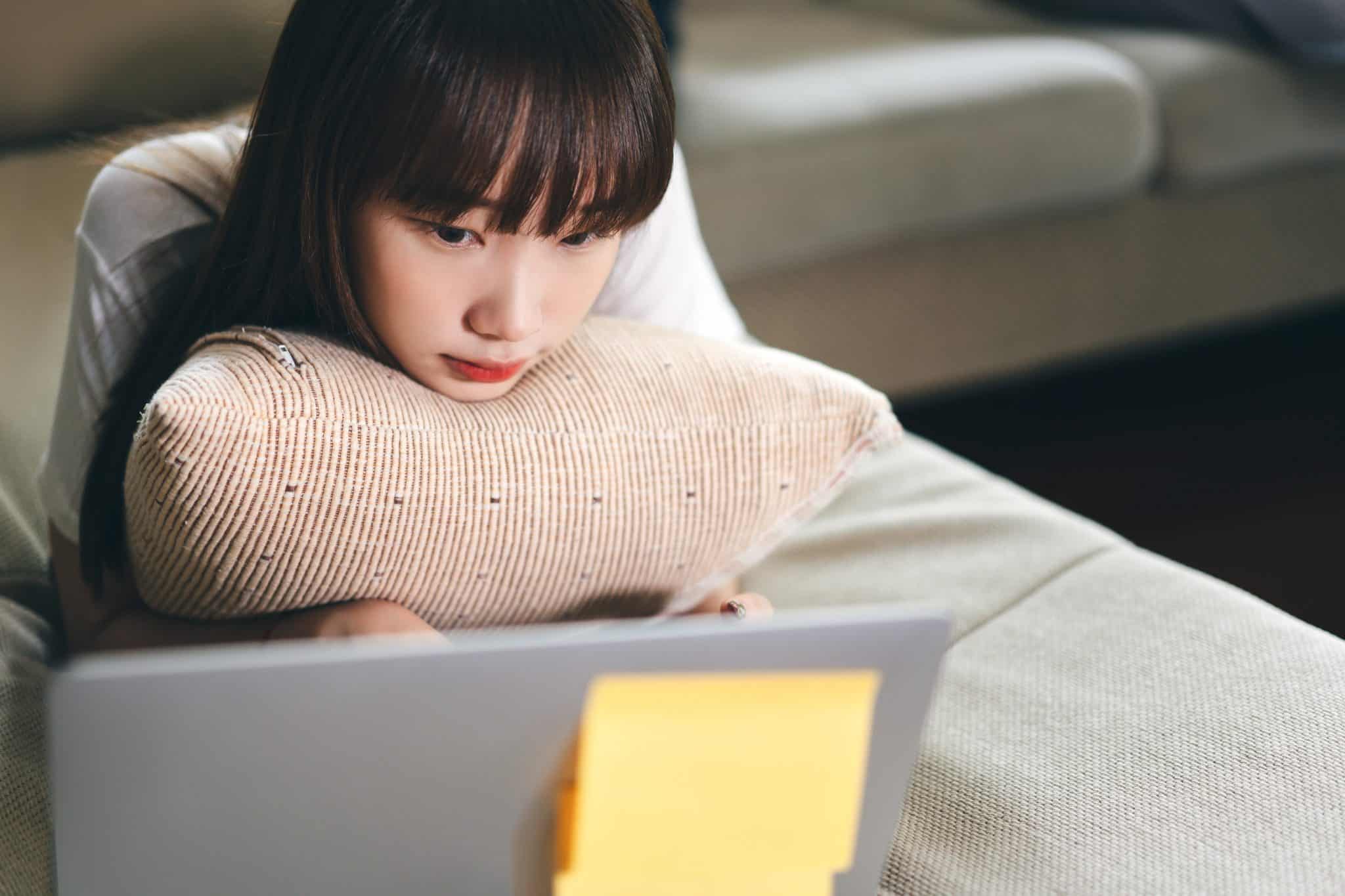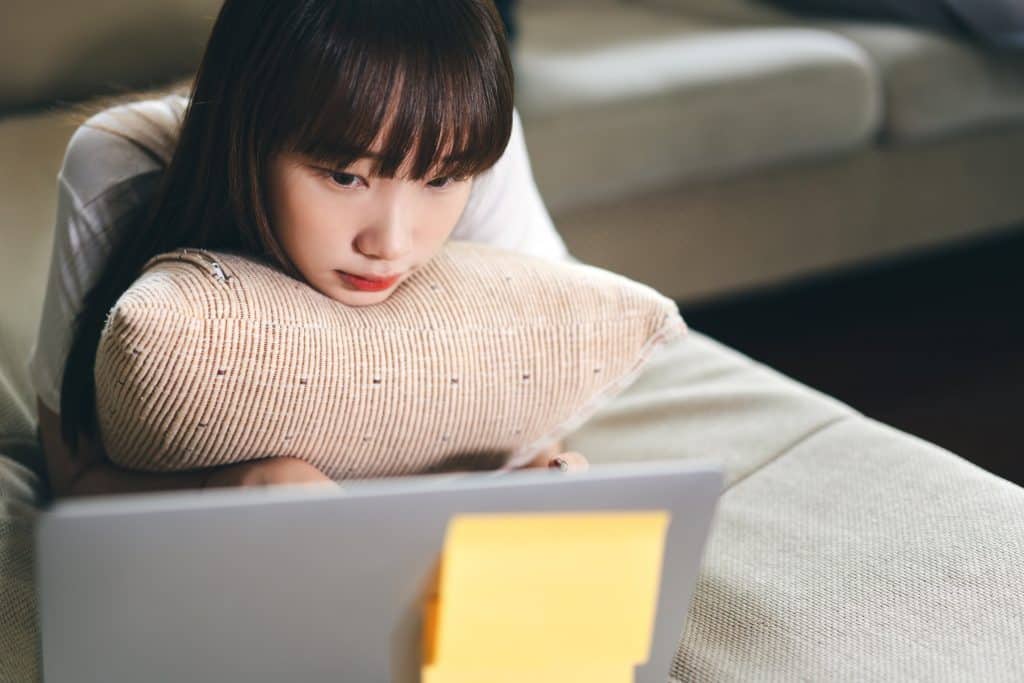 OCD can be treated effectively over the internet. Online therapy can be a viable option for those that don't have easy access to face-to-face therapy, or who feel anxious about seeing a therapist in person.
Studies show that online therapist-assisted Cognitive-Behavioral Therapy (CBT) may be just as effective as traditional therapy. Further, your working alliance with a therapist doesn't differ for patients receiving therapy online or face-to-face, provided that the therapist is experienced in providing support over the internet (they know how to overcome any technical obstacles, for example).
Although they cannot read your body language as easily, as long as you're able to communicate effectively with your therapist, you can get help for your OCD over the internet.
Advantages of online OCD therapy
Other than being an effective way to help people with OCD, depression, or anxiety, there are other reasons you might like to choose online therapy.
Location independent
If you live in a rural area and there are not many good OCD therapists nearby, then online therapy might help to solve this issue.
By getting help online, you won't have to travel to the next city to get the help you need.
Affordability
Online therapy is often less expensive than traditional therapy.
Prices of traditional therapy can vary between $100 to $200 per session, depending on where you live. With online therapy, prices start from $80 per week, depending on the exact package you choose to buy. Some online services, like BetterHelp, also offer financial assistance schemes for unemployed people, and those facing financial hardship.
You typically also get the ability to text your therapist for help in between sessions, which isn't normally possible with in-person therapy.
The issue is, online therapy isn't always covered by insurance companies. In-person support may be cheaper if your insurance covers therapy services.
Makes it less stressful to get help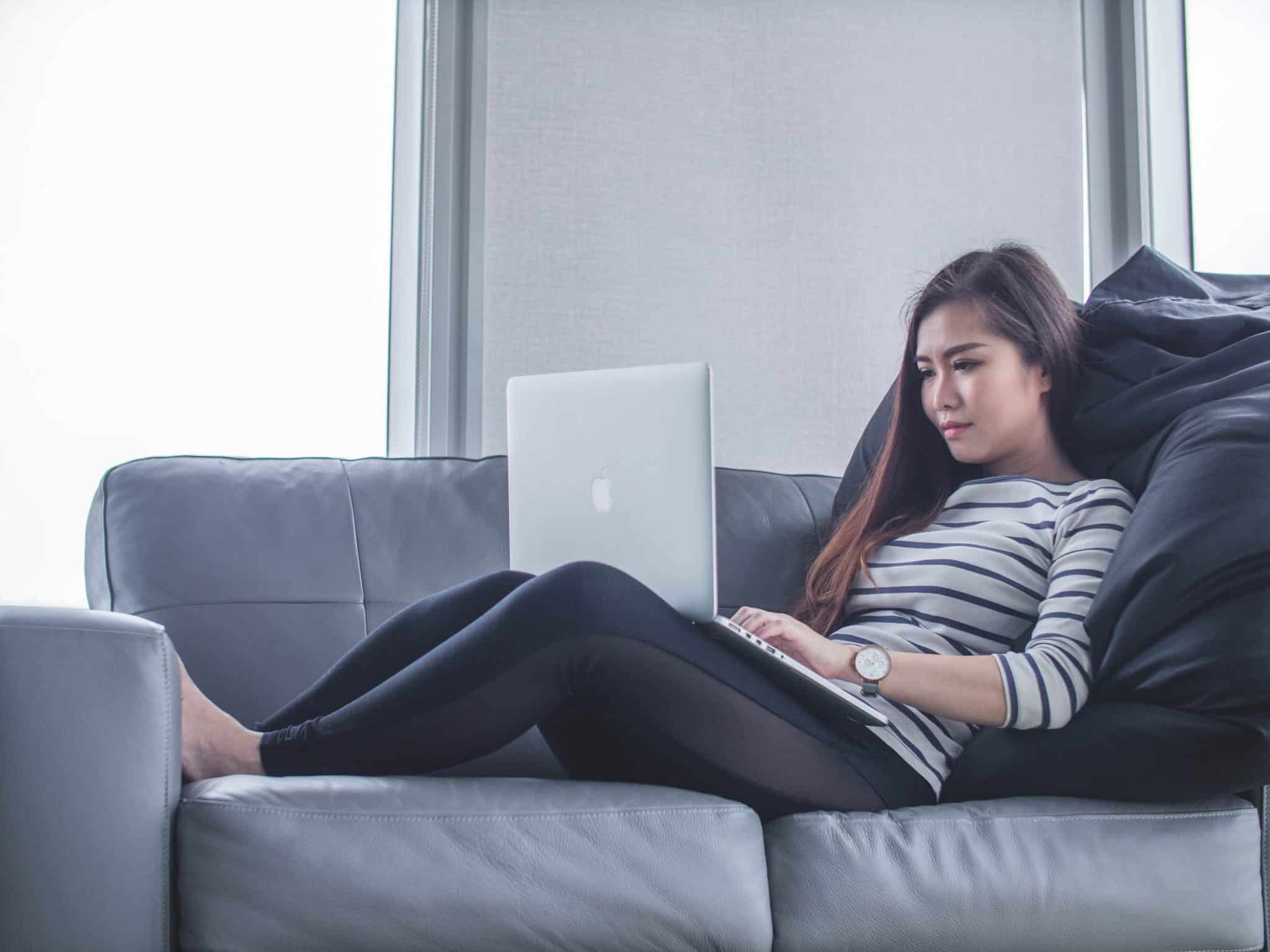 Online therapy is very easy to access, and it lowers the threshold to look for help. There is still a lot of taboo associated with consulting a psychologist or therapist. Going online can take some of these obstacles away – you can even use get online counseling anonymously, if you'd prefer.
Also, there are now so many online therapy treatment options that you won't have to worry about waiting lists. You can begin getting support for your OCD immediately over the internet.
Accessibility
For people with mobility issues or physical disabilities, this might make it difficult to seek help. Thinking through the details about how to go to therapy and whether your wheelchair can pass through hallways or doors comfortably can be tiring. This is no longer a problem with online therapy.
Disadvantages of online OCD therapy
However, there are some disadvantages to seeking help online, rather than visiting a professional in their office.
Some insurance providers won't pay for it
Only certain health insurance providers cover online therapy, and the ones that do only cover certain providers.
Technology issues
If you or your therapist has problems with their WiFi or internet connection, this could disturb your sessions.
Further, privacy can also be a potential issue when getting mental health support over the internet. It is important to check whether your therapist or therapy platform complies with HIPAA rules, to ensure your privacy and security as a client.
Crisis situations
Online therapy can sometimes be unsynchronized – your therapist might be far away from your location. In case of a crisis situation, it won't be easy for your therapist to intervene or provide the help you need on short notice. In this case, it may be better to seek in-person help. In an immediate emergency, you can call 911 or the National Suicide Prevention Lifeline on 1-800-273-8255.
What is obsessive-compulsive disorder (OCD)?
Obsessive-compulsive disorder (OCD) is a neuropsychiatric disorder recognized by the American Psychological Association. It is characterized by recurrent distressing thoughts and repetitive behaviors or mental rituals.
Usually, people perform these compulsive actions to help reduce anxiety. It often years between when OCD symptoms arise to when people are diagnosed with OCD, possibly because many people cover these symptoms with shame and secrecy.
Since 2013, obsessive compulsive disorder has been categorized as a specific disorder in its own right – previously, it was classed as one of the anxiety disorders.
What isn't OCD?
OCD is not just being clean or wanting to keep your house neat and tidy. Obsessive compulsive disorder is a time consuming issue – the acts interfere with your daily activities. The symptoms of OCD cause a clinically significant impact on your social, occupational and other areas of your life.
If you have OCD, you are wasting at least an hour per day on these obsessions and compulsions. In short, OCD is a combination between obsessive thoughts or urges with repetitive behaviors that are rather excessive or wouldn't factually solve the anxiety or distress the patient is feeling.
Signs and symptoms of OCD
People with OCD present with obsessions, compulsions, or both.
There are two symptoms of obsessions:
Thoughts, images, or urges that are recurrent and persistent. Usually, people find these disturbing, intrusive or unwanted, and in most cases, they cause marked anxiety or distress.
You try to ignore, neutralize or suppress the above symptom with thought or action (by presenting a compulsion).
There are two necessary symptoms of compulsions:
Repetitive behaviors or mental acts that you need to do as a reaction to an obsession, or a rigid rule.
You perform these acts or behaviors as a way to prevent or reduce distress or a dreaded event or situation. The connection between these acts and the events or distress are not realistically connected, or are excessive.
What causes OCD?
OCD is caused by an interplay between your neurobiology, genetics, and environment. For example, it might be that your genetics make you vulnerable in how you manage environmental stressors.
The Obsessive Compulsive Cognitions Working Group found some dysfunctional beliefs that could underlie OCD symptoms. The three following beliefs are common:
Overestimation of threat or an inflated sense of responsibility
Beliefs about the importance of, and need to control, intrusive thoughts
Perfectionism and intolerance of uncertainty
Which is the best type of OCD treatment?
OCD can be treated using different psychological therapy and/or psychopharmacology methods.
Cognitive-Behavioral Therapy (CBT) is a form of therapy in which therapists work to adapt faulty or unhelpful ways of thinking (or behaviors) that are part of the psychological problem.
Exposure therapy is a way of "exposing" you to what is difficult. An example is exposing someone with a phobia of spiders to spiders, step by step, and working through how you respond in these stressful situations.
Medication: serotonergic medications can help people suffering from extreme OCD. Such medications include tricyclic antidepressants and selective serotonin reuptake inhibitors.
Medication is not always necessary to treat OCD, especially if your symptoms are not extreme. However, it can be helpful in dealing with very serious cases of OCD, when combined with psychological therapy. Your therapist will be able to advise on whether or not to consider seeing a psychiatrist for OCD medication.
Can you get over OCD without treatment?
It is not easy to get over OCD without treatment. While you might be able to live with it, chances are that it won't go away on its own.
If your daily life is interrupted by these thoughts or compulsions, then you should contact a therapist to learn some tools to manage these symptoms. Even seeing a therapist for a short period to learn some strategies to manage your OCD can be extremely helpful.
Conclusion
This is the end of our article on OCD treatment methods, including five different online OCD therapy services.
If you have any questions, or would like more help choosing a therapist for OCD, feel free to leave a comment below.