Attention Deficit Hyperactivity Disorder (ADHD) is a complex neurodevelopmental condition that affects individuals of all ages, often impacting their ability to focus, control impulses, and manage their daily lives.
Traditional treatments for ADHD commonly include medication and behavioral therapy. However, there has been growing interest in alternative treatment options, such as neurofeedback.
Neurofeedback is a non-invasive approach that utilizes electroencephalography (EEG) to monitor brain activity and provide real-time feedback to the individual.
Neurofeedback has been investigated as a potential treatment for ADHD due to its ability to directly target underlying irregular brain wave patterns commonly associated with the disorder.
Understanding ADHD
Attention Deficit Hyperactivity Disorder (ADHD) is a prevalent neurodevelopmental disorder that affects both children and adults.
It is characterized by a persistent pattern of inattention, hyperactivity, and impulsivity, which often interfere with daily functioning and social, academic, or occupational activities.
Symptoms
Individuals with ADHD typically exhibit three primary symptoms: inattention, hyperactivity, and impulsivity.
Inattention: Encompasses difficulties in maintaining focus, following instructions, and completing tasks.
Hyperactivity: Manifests as excessive physical movement, restlessness, and difficulty staying still.
Impulsive behavior: Refers to acting without thinking, interrupting others, and taking unnecessary risks.
Subtypes
ADHD is commonly classified into three subtypes: predominantly inattentive, predominantly hyperactive-impulsive, and combined presentation.
Predominantly inattentive subtype: Characterized by significant inattention symptoms and minimal hyperactivity-impulsivity symptoms.
Predominantly hyperactive-impulsive subtype: Displays prominent hyperactivity and impulsive behavior, with fewer signs of inattention.
Combined presentation: Includes a mix of symptoms from both other subtypes.
The causes of ADHD are not yet fully understood, but it is believed to result from a combination of genetic, environmental, and neurological factors.
Recent research focuses on uncovering the neurodevelopmental basis of ADHD to improve our understanding and create more targeted treatment options.
One of the emerging treatment options for managing ADHD symptoms is neurofeedback, a form of biofeedback therapy that trains individuals to regulate their brain activity.
By measuring brainwave patterns and providing real-time feedback, neurofeedback aims to help individuals with ADHD enhance their self-regulation skills and develop better control over their symptoms.
While this method shows promise, more research is needed to establish its long-term effectiveness and to determine the optimal protocols for different ADHD presentations.
Neurofeedback as a Treatment for ADHD
Neurofeedback therapy, also known as neurotherapy, has gained recognition as a promising treatment option for individuals with Attention Deficit Hyperactivity Disorder (ADHD).
This non-invasive approach allows individuals to learn how to regulate their brain activity, improving their focus and attention.
During neurofeedback sessions, individuals are connected to monitors that track their brain activity, displaying real-time data through visual or auditory cues.
This allows them to observe their own brainwave patterns and make adjustments to optimize their cognitive state.
Over time, through a series of sessions, individuals with ADHD can develop skills to maintain better focus and concentration, making neurofeedback therapy an effective treatment plan.
Tailored Treatment
One of the distinct advantages of neurofeedback therapy for ADHD is its ability to tailor the treatment to each individual's needs.
Unlike medication, which can have generalized effects and potential side effects, neurofeedback allows for a customized approach, targeting specific neural patterns contributing to ADHD symptoms.
Various studies have demonstrated the potential benefits of neurofeedback in ADHD treatment, showing significant improvements in core symptoms such as inattention and hyperactivity.
However, practitioners need to use evidence-based protocols and ensure the therapy is conducted under proper guidance in order to achieve optimal results.
Children and Neurofeedback
Neurofeedback has been explored as a potential treatment for children with ADHD to help them improve impulse control, behavior, and overall functioning.
It involves training children to regulate their neurological patterns by providing real-time feedback about their brain activity.
This method aims to help children with ADHD develop better self-regulation skills and, ultimately, decrease their symptoms.
Some studies have been conducted to evaluate the efficacy of neurofeedback for children with ADHD.
One study demonstrated positive results, showing behavioral improvements in children who underwent neurofeedback training. These improvements were maintained even at a 6-month follow-up, suggesting that neurofeedback could be a valuable long-term intervention for children with ADHD.
Compared to behavioral therapy and medication, neurofeedback has been found to be a promising alternative treatment option.
A meta-analysis of randomized controlled trials found that neurofeedback specifically targets the inattention dimension of ADHD symptoms, which is one of the main challenges faced by affected children.
This strengthens the case for neurofeedback as a potentially effective option for improving attention and impulse control in children with ADHD.
Utilizing neurofeedback in conjunction with other treatment methods, such as behavior therapy, may further enhance the effectiveness of ADHD interventions.
By combining different approaches, children with ADHD can benefit from a comprehensive treatment plan tailored to their individual needs and symptoms.
Lifestyle Changes and Neurofeedback
Incorporating lifestyle changes and neurofeedback can significantly improve the quality of life for individuals with attention deficit hyperactivity disorder (ADHD).
Combining these approaches can yield better results, as they address different aspects of the condition and complement each other.
Lifestyle changes play a crucial role in managing ADHD symptoms. A balanced and nutritious diet is one of the key factors in promoting overall well-being.
Some studies suggest that certain dietary modifications, such as the elimination of artificial additives or the inclusion of specific nutrients, might help alleviate ADHD symptoms.
Furthermore, regular physical activity can enhance focus, reduce hyperactivity, and improve sleep quality for ADHD individuals.
Neurofeedback, on the other hand, is a nonpharmacological intervention that focuses on training the brain to improve its self-regulation.
Through real-time monitoring of brainwave patterns and providing feedback, individuals can learn to modify their neural activity.
This, in turn, can lead to improved attention, impulse control, and overall cognitive functioning.
It is essential, however, to rely on more than one approach. Instead, a comprehensive strategy that combines both lifestyle changes and neurofeedback can provide a more holistic and effective treatment plan for ADHD.
By addressing the condition from multiple angles, individuals with ADHD can experience significant improvements in their day-to-day lives, enhancing their well-being and overall quality of life.
Frequently Asked Questions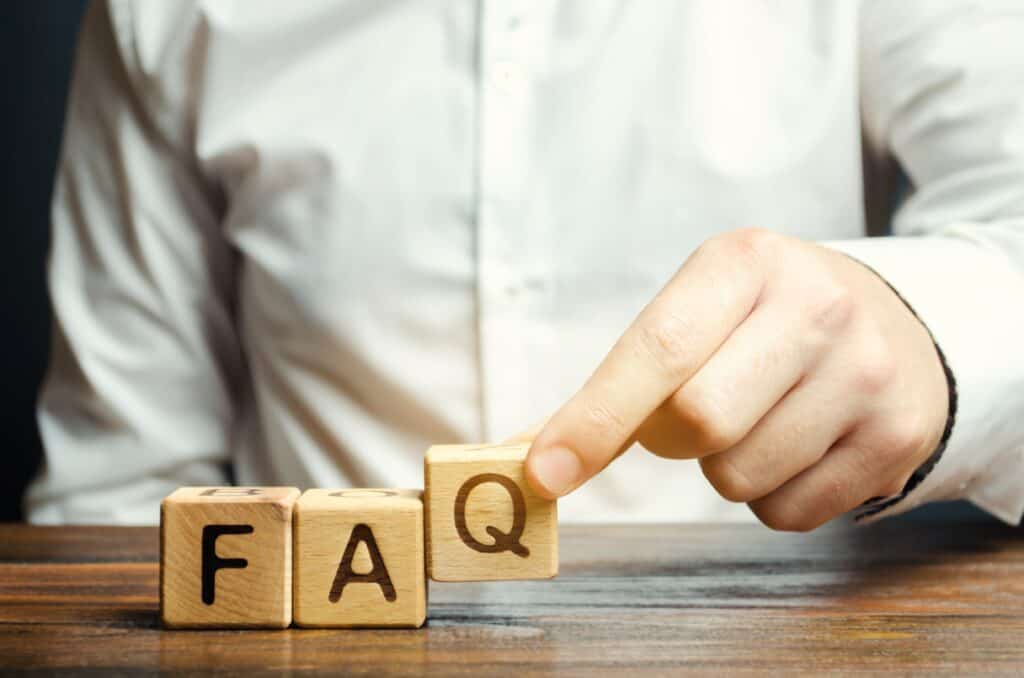 What is the success rate of neurofeedback for ADHD?
The success rate of neurofeedback for ADHD varies based on individual differences and the specific protocols followed.
Some studies have reported positive outcomes, with significant improvements in attention, impulsivity, and hyperactivity.
However, the overall success rate is difficult to quantify, as results vary widely between studies and individuals.
It is important to note that neurofeedback is not a one-size-fits-all treatment and may require personalized approaches to achieve optimal results.
Is neurofeedback effective for ADHD?
Neurofeedback has shown potential as an effective treatment for ADHD.
Some evidence-based information suggests that individuals with ADHD who undergo neurofeedback treatment may experience improvements in attention, impulsivity, and hyperactivity symptoms.
It is important to consider that the effectiveness of neurofeedback can depend on the specific protocols and techniques used, as well as individual factors.
How does the cost of neurofeedback for ADHD compare to other treatments?
The cost of neurofeedback treatment for ADHD can vary depending on factors such as the provider, the treatment duration, and the individual's specific needs.
Generally, neurofeedback can be more expensive than other therapies, such as medication and behavior therapy.
However, it is important to consider that neurofeedback has the potential for long-lasting benefits without medication-related side effects, which may make it a worthwhile investment for some people with ADHD.
What is the difference between biofeedback and neurofeedback for ADHD?
Biofeedback and neurofeedback are both forms of treatment that aim to teach individuals to control their physiological processes through self-regulation.
The primary difference between the two is the type of physiological processes they target.
Biofeedback typically focuses on controlling heart rate, muscle tension, or skin temperature, while neurofeedback targets brain activity.
For ADHD treatment, neurofeedback is more commonly used due to its focus on modulating brain activity related to attention and impulse control.
Is neurofeedback therapy FDA-approved for ADHD?
As of now, neurofeedback therapy is not FDA-approved specifically for the treatment of ADHD. However, the FDA has recognized certain neurofeedback devices as class II medical devices, which are considered to have a moderate risk level.
While lacking formal FDA approval for ADHD treatment, neurofeedback has been extensively researched and shows promising results in alleviating ADHD symptoms.
It is essential to consult with a healthcare professional to determine the most appropriate treatment options for an individual with ADHD.