Metaphysical counseling is a holistic therapy approach based on spiritual principles, designed to treat and heal your soul.
Using techniques such as mindfulness, somatic or existential therapies, a metaphysical therapy practitioner helps you cope with life challenges related to your relationships, career, health, finances, or self-esteem.
In this guide, we've looked at the best metaphysical counseling services available right now. We've also explained metaphysics-based therapy in more detail, helping you find the right counselor for your specific needs.
Metaphysical counselor services
Best platforms for metaphysical counseling
Several organizations provide high-quality metaphysical therapies carried out by licensed professionals.
Considering therapists' expertise, skills, qualifications, and availability, here are some of the services that stand out from the pack.

1. BetterHelp
BetterHelp is an online platform offering metaphysical therapy services, providing holistic spiritual healing to help you improve your overall well-being.
The service has a wide range of licensed therapists who are experts at metaphysical counseling, holistic personal coaching, conflict management, and spiritual healing. You can view the qualifications and experience of each practitioner on the BetterHelp website.
When you join the platform and make a booking, BetterHelp is very flexible, allowing you to speak with a metaphysical therapist at a time that works for you. You can extend or shorten the timing of each session according to your requirements, and you can get in touch over a channel that suits you – including video/phone call, email, or live chat.
BetterHelp is also highly affordable, especially given the level of expertise it allows you to access. Within a subscription price, you can participate in regular sessions and access unlimited messaging with a certified professional, helping you reach your life goals.
You can also change your therapist at any time if you'd like to switch to a different metaphysical practitioner. No need to fill out any complex forms – simply log in to BetterHelp and choose a different counselor.
BetterHelp counselors utilize a range of metaphysical approaches in their counseling sessions, depending on your needs. Your therapist will develop a holistic approach, which may involve treatments such as Mind-Body Treatment Interventions (MBTI), existential therapies, somatic therapies, hypnotherapies, Emotional Freedom Techniques (EFT), and/or guided meditations.

2. Talkspace
Talkspace provides online therapies for a range of different psychological health issues.
Although Talkspace doesn't specifically provide metaphysical counseling, they do offer somatic therapy as a part of their counseling services.
Somatic therapy uses the connection between the mind and the body to help relieve psychological and physical stress. Just like metaphysical counseling, the main focus of somatic therapies is on the mind and soul, and human psychology.
However, one big difference between the two teachings is somatic therapy focuses on addressing physical as well as psychological symptoms. It explores factors such as facial gestures and physical tension, looking at the connection between the body and mind.
Before using Talkspace, you first have to complete a personal assessment with a matching agent, and then you can select a therapist based on their recommendations. You get to speak with a real person, which is great if you'd like a more personal matching process, but some people prefer being able to fill out a form at their own pace.
It's also important to note, Talkspace focus on delivering support via their mobile app, especially through live messaging. This is a bonus for some people, but you may be more interested in a service that focuses more on video calls, such as BetterHelp.
What is metaphysics?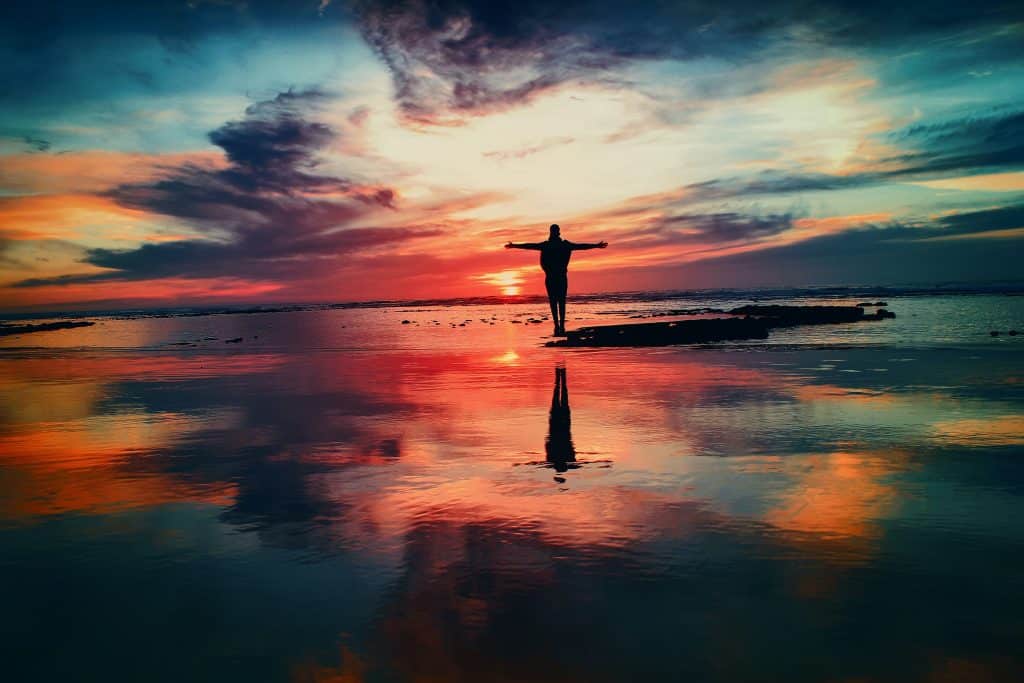 Metaphysics is a branch of philosophy that utilizes spiritual concepts to help understand and define reality. It deals with different transformative principles to connect a person to the soul through meditation and self-enquiry. Metaphysical practice can help us develop the essential skills we need to create the life we want to live.
Importantly, metaphysics goes beyond different religious beliefs and teachings about God, by providing critical knowledge about the connection between reality and spirituality.
How does metaphysical counseling work?
Metaphysical counseling is a versatile type of therapy that uses numerous different sets of psychological techniques.
After learning about the client's problems, such as relationship issues, or stress/anxiety, a metaphysical counselor analyzes the root cause behind these problems. Typically, this can relate to an imbalance in the client's internal belief system.
Next, the practitioner will try to help a client accept their reality, in order to help them better understand their problem(s) and how they can be overcome. Most of the time, reality is hiding in our subconscious, and sometimes we are reluctant to accept that reality.
The counselor may recommend visualization and/or meditation techniques. They may integrate affirmative thinking, stress management, meditation, personal coaching, spiritual awareness, and value identification, using a holistic therapy approach to help people address potential imbalances in their belief system.
A client should be able to easily access their counselor and discuss any questions about these techniques as they begin to use them.
Spiritual principles of metaphysical counseling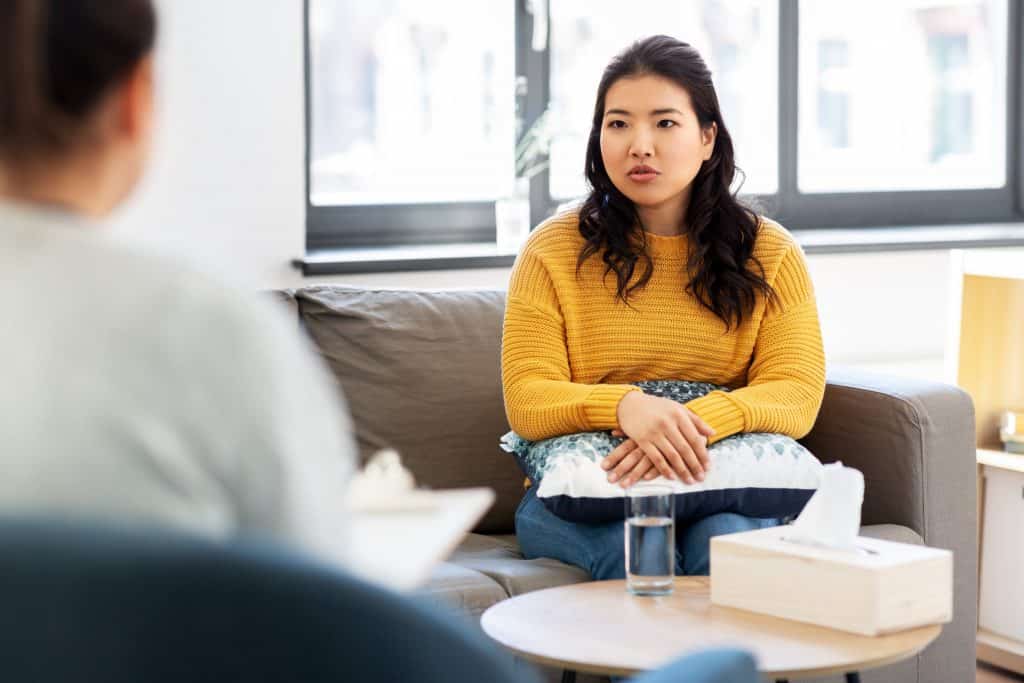 Metaphysical counseling is based primarily on the following principles of spirituality.
Acceptance of reality, no matter how hard it is to face.
Positivity about the future.
Faith in one's own mind.
Patience instead of anxiety in stressful situations.
Open-mindedness to suggestions, and a willingness to explore new and different possibilities.
Appreciation for what you have.
Forgiveness of the hurts and ill wills of other people.
Who should consider metaphysical counseling?
Any person who wants to be more aware of their inner self, deeper thought processes, or subconscious mind could consider undertaking metaphysical counseling.
By helping you understanding and influence your belief system, metaphysical therapy can help with the treatment of a number of social and psychological problems, such as:
Depression, anxiety, or stress.
Family and relationship problems.
Persistent unhappiness.
Emotional imbalances.
Career or financial issues.
Mental health-related problems such as eating disorders or gender dysmorphia.
Traumatic life events, for example, child abuse or emotional neglect.
Habitual patterns and obsessive-compulsive behaviors.
Inner crisis and lack of confidence.
How long does it take to get results with metaphysical counseling?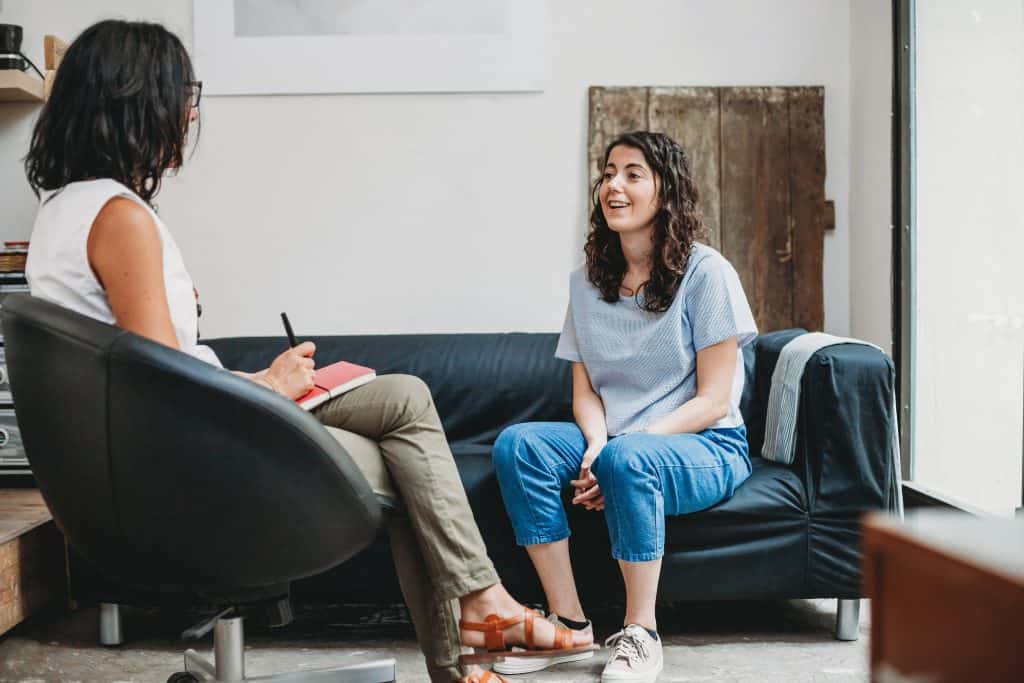 The amount of time it takes to see results from holistic metaphysics-based counseling varies from person to person and situation to situation.
People who are introverted and reluctant to share their inner thoughts may take a longer time to see results from sessions with metaphysical counselors. This is because the practice requires the free sharing of deeper thoughts and perspectives, in order to let a counselor assess and heal the root causes of spiritual problems.
Similarly, clients with serious problems may require more sessions in order to achieve the desired results. In some conditions such as eating disorders, patients sometimes take a longer time to accept the reality of their situation. On the other hand, clients with issues such as anxiety, problems with relationships, or somatic concerns may adapt their beliefs and see results more quickly.
Is it worth using online methods for metaphysical counseling?
The answer to this question lies in the high efficacy of metaphysical treatments. Reports have shown that spiritual therapies can help mentally ill patients and people with physical ailments.
This type of counseling can also be an effective intervention in improving the spiritual well-being and self-esteem of patients.
Face-to-face interactions can have better results in behavioral therapies, but counseling over the internet has a number of benefits for many people, such as:
Easy accessibility.
Immediate availability of a certified professional.
Greater choice of therapists – you can find someone who is a good fit for you, no matter where you are in the world.
Can schedule a session at any time of day.
It's easier to share deeper thoughts online, for some people.
Better affordability.
Flexibility to change therapist at any time.
Greater sense of anonymity.
About the author