Finding a psychotherapist specializing in LGBT or lesbian issues is not always easy.
However, searching for a lesbian-friendly psychotherapist doesn't need to be a challenge. In this guide, we've reviewed two platforms that provide therapists who can support you on your journey as a member of the LGBT community.
Want to skip right to the suggestions for therapists for lesbians? Here are our 2 recommended therapy solutions:
Psychotherapists specializing in lesbian counceling near me/online
Below, we've looked at two websites that provide lesbian psychotherapy services – helping to connect you with a licensed psychotherapist.
Pride Counseling stands as a dedicated platform with therapists specializing in LGBTQIA+ affirming support. Each therapist has a minimum of 3 years and 1,000 hours of experience, ensuring high-quality care. With an affordable flat fee for one weekly live session and the flexibility to message your therapist at any time, Pride Counseling makes support accessible, starting at $60/week. Fill out the online questionnaire to match with your therapist.
Note: We collaborate with top-tier mental health companies and receive compensation for marketing efforts on behalf of Pride Counselling.
Pride Counseling is a leading therapy platform, that has a wide range of psychotherapists available with a focus on lesbian issues. Their licensed psychologists provide counseling for all members of the LGBTQ community. You are welcome whether you are lesbian, gay, bisexual, transgender, or just curious at this stage.
Pride Counseling is unique as they focus exclusively on helping the LGBTQ community. While not all of their therapists identify as LGBTQ, they have opted into receiving LGBTQ clients and specialize in supporting LGBTQ+ communities.
To be matched to a psychotherapist, you need to make an account on the website. Pride Counseling will ask you to fill in a basic questionnaire about your mental health and your therapy needs, so they can match you with the best possible therapist for lesbians. If you don't feel a good connection, you can ask to switch to a different psychologist at any time in the future.
Once matched, you'll have one weekly live session via video call, phone call or live chat with your psychotherapist. You can also text your therapist during the week, allowing you to raise issues without having to wait until your next therapy session.
This website is subscription-based, meaning you pay a weekly fee for access. Pride Counseling is quite reasonably-priced when compared to in-person therapy. Your monthly fee will depend on your financial situation – there are a wide range of support options available for people such as students, unemployed persons, veterans, and those facing other financial difficulties.
Tailored to individuals, couples, teens, and offering psychiatry services, Talkspace plans kick off at a wallet-friendly $69 per week. What's more, many health insurances also cover their services, enhancing accessibility and affordability. Complete a questionnaire and get matched with the right therapist for you.
Find-a-therapist readers get $100-OFF with a code SPACE.
Talkspace is another online platform that can help to connect you with a qualified psychotherapist specializing in working with lesbian clients.
To be matched to a licensed therapist on Talkspace, you need to make an account, and talk to a matching agent, who is also a qualified counselor, via a live chat conversation. You tell this person about your issues regarding your sexual orientation, or whichever mental health issue you would like support with.
Although speaking with a real person does take a bit of emotional energy when compared to filling in a form, it also gives you the opportunity to ask questions if you'd like, which can be helpful.
This website offers a similar range of communication options as the other services we've discussed. You can reach your psychotherapist by text message, live chat, phone call, or video call. Again, the price of your online psychotherapy will depend on your choice of subscription package. For example, you can choose to just receive therapy via text message for a cheaper price per month.
You can get in touch with your psychotherapist from any device using the Talkspace website or app, and make contact at any time you'd like. This makes Talkspace very accessible – you can get help outside of work hours, if you'd like.
Another advantage of Talkspace is it's also designed to facilitate couples therapy. You and your wife or partner can use this service to work on your intimacy, trust, and the overall health of your relationship.
Talkspace provides live video calls accessible from up to three devices, so this platform is a good choice if you and your partner are in a long-distance relationship, or would simply prefer to use your own phones, rather than sharing a laptop.
Overcoming bias or discrimination in lesbian psychotherapy
A good reason to choose a therapist who specializes in LGBT issues is that traditional therapists may be more likely to be biased or discriminatory, either consciously or subconsciously.
Although this should not be the case, people still report that discrimination against LGBT people does happen in therapy, for example, through microaggressions. To avoid this, and to be sure that you have a therapist who is up to date with his or her knowledge, it might be beneficial to choose a specialist that specializes in lesbian psychotherapy
Common questions answered in lesbian psychotherapy services
Lesbian and gay people who are discovering their sexuality often have a number of questions that they would like to address. And if you've already moved past the point of coming out, you may want to seek out a therapist to help with relationship issues, anxiety/depression, or a range of other challenges that people often face.
Mental health professionals can allow you to find answers to some of the following types of concerns.
Perceiving lesbianism as a mental illness, and struggling to find self acceptance
While homosexuality (or not being heterosexual) might have been considered a mental illness in the 50s and the 60s, the medical community now recognizes that lesbians and other members of the LGBTQ community are not mentally ill.
Being lesbian, gay, or bisexual is a normal place on the sexual orientation spectrum. Further, it is shown that conversion therapy, i.e trying to change your sexual orientation to heterosexual, is highly dangerous, unethical, and immoral.
People who go through conversion therapy have almost twice the risk of experiencing suicidal ideations. Those that fall victim to this unethical practice also have a 75% higher likelihood to plan or attempt suicide. Therefore, you need to be careful to avoid therapists who may try to alter your sexual orientation.
Coming out to friends/family
With a licensed therapist, you may want to explore and ask questions about the coming out process.
Coming out is usually one of the biggest moments for someone in the LGBT community. When you have established that you are gay, it is normal that you would like to share this with your close friends and family.
It is important to have a safe network or family system, to make the process as easy as possible. Positive parental support can help a young LGBT person to grow in self-confidence and emotional maturity. However, if you don't have supportive parents or a helpful family environment, a therapist can help you to overcome this challenge during the process of coming out.
Further, it is not only one person that has to come out if you've recently entered a lesbian relationship. Your partner might also need or want to come out in their own time. A difference in how or when they disclose their sexual orientation to their family or friends can put your relationship under stress, especially as a young person. Lesbian relationship counselors can help you work through these types of issues.
How to overcome prejudice or shame about being lesbian, gay, or bisexual
Choosing a therapist focused on helping you from an affirmative position is very important, as we described above. An informed, lesbian-affirming therapist can protect you against bias and discrimination, which can help you to avoid internalizing prejudice and shame.
Prejudice, social stress, and discrimination can put so much stress on LGBT people that it harms their mental health. Believing or internalizing social stigma is associated with lower relationship satisfaction, a lower degree of attraction to the same gender, lower confidence in day-to-day activities, and less socialization with other gay people.
With the right therapist, you can affirm your sexual identity, and overcome internalized homophobia or shame you may feel about being a part of the LGBT community.
Family and parenting questions
Another type of question that lesbian couples often raise is around the process of becoming parents. This is a big decision, and counseling can help you through the process.
While we understand that a traditional view of a family includes a mother, a father, and a child or children, it is shown that lesbian couples make just as great parents as heterosexual couples.
It is clear that lesbian parents or future parents might face more difficulties than heterosexual couples, such as discrimination or bias, or reproductive challenges (which can be solved by insemination or surrogacy). Therapists can help you to work through these challenges, as well as any questions you might have about becoming parents.
Other common relationship questions
It might be that you are seeking help for similar reasons as a heterosexual couple or a heterosexual individual.
Gay clients also face common mental health issues such as anxiety, depression, and/or attachment issues. The issues you'd like help with from a lesbian friendly psychotherapist don't necessarily have to do with your sexual orientation – you may just prefer to see an LGBT affirming therapist because this would make you feel more comfortable.
As in other relationships, you may seek couples counseling to help with intimacy or sexual issues.
An issue that is common, but not exclusive to the lesbian community, is bed death. For lesbians, this does not necessarily have to be a problem – research shows that they still can feel a very close connection, regardless of the sexual side of your relationship. However, sometimes partners have a mismatched libido. You can of course discuss this with your therapist if this is an issue in your relationship.
Why consider choosing an online psychotherapist for lesbians?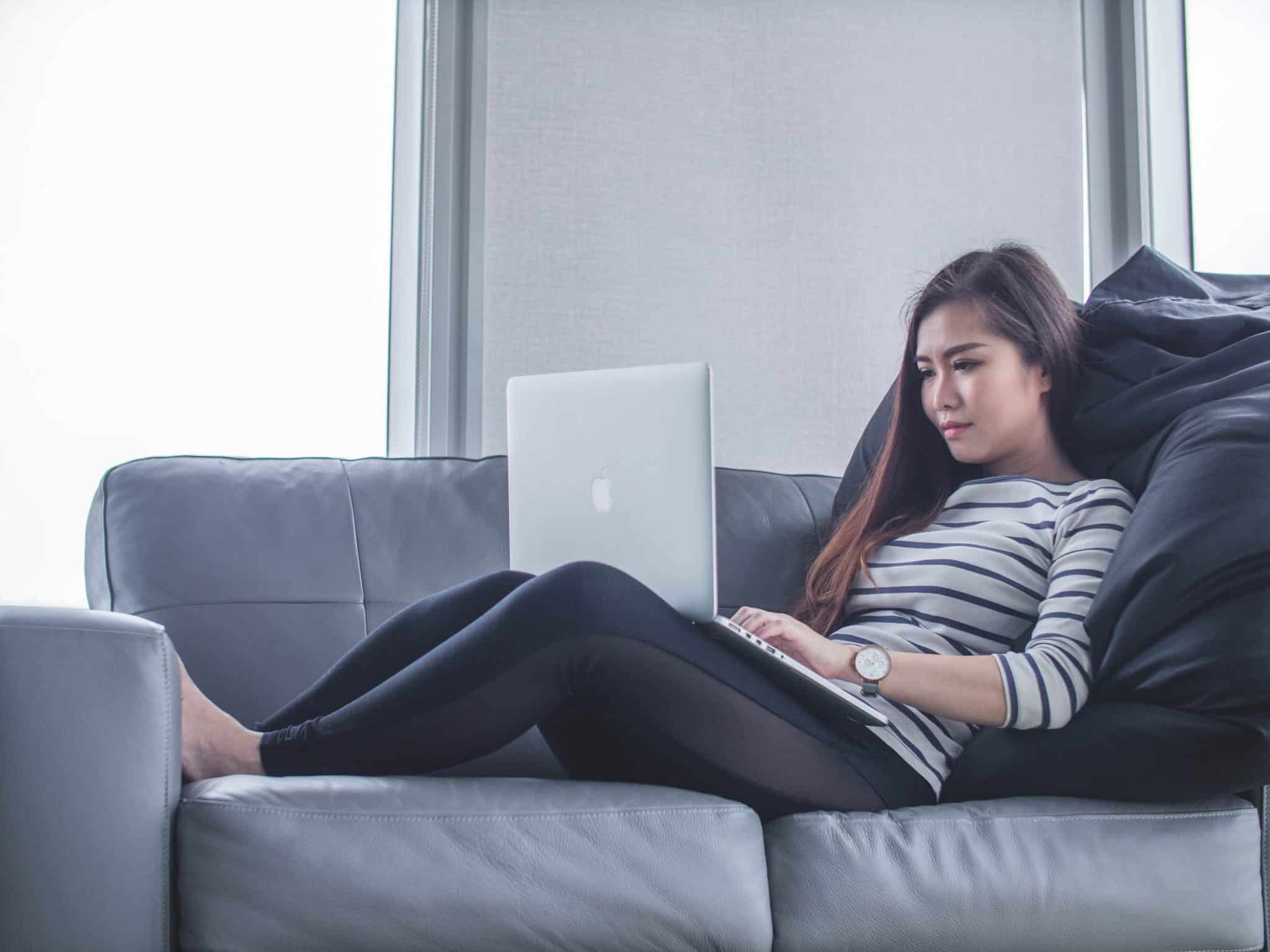 Sometimes, the best way to find a good LGBT-friendly psychotherapist is by using online therapy. There are a few reasons for this:
Over the internet, you might be able to more easily find a great therapist for your specific needs. This is especially true if you need specialized support, or you live in a smaller town or city with few mental health resources available.
Online counseling can be much cheaper. Although it's not covered by health insurance providers, you can typically get professional help online for as little as $60 per week.
Some people feel more comfortable opening up over the internet. This in turn makes the therapy process much more likely to be successful.
It's easier to get therapy anonymously over the internet. This can be helpful in situations where your family is not accepting of your sexual orientation.
Research shows that the quality of online therapy is about the same as in-person counseling, provided you connect with a qualified, licensed professional psychotherapist, who is experienced in delivering online counseling. Platforms such as Pride Counseling allow you to connect with professional therapists, whose backgrounds and qualifications have been verified ahead of time.
However, when you are in a crisis situation, it's better to choose face to face counseling. Your therapist will be able to help you better when seeing you in their practice, especially if you are dealing with a serious issue. If you are in need of immediate help, call 911 or the suicide prevention hotline on 1-800-273-8255.
Conclusion
This is the end of our guide explaining how to find a great lesbian-friendly psychotherapist, and the types of issues these professionals can help you to overcome.
Still unsure how to find the right mental health care solution for your specific needs? Feel free to leave us a comment below, and we'll get right back to you.