Japanese therapists have been continually adapting their practice to better suit the cultural needs and expectations of their patients.
Since Western therapy models have gained popularity in Japan, local therapists have attempted to evaluate their applicability and incorporate necessary changes for better cultural alignment.
The core issue is the balance between connectedness and separateness, a concept that has a deep significance in Japanese culture and heavily influences the therapeutic process.
Summary
The rising demand for Japanese therapists is driven by the growing need for mental health support in Japan, as rates of depression, anxiety, and stress continue to increase.
Japanese therapists, including psychologists, social workers, and counselors, bring diverse qualifications and expertise.
Japanese therapeutic approaches offer a balanced blend of Eastern wisdom and Western techniques, delivering culturally sensitive and evidence-based treatment for diverse mental health issues.
Japanese Therapists: An Overview
The demand for Japanese therapists has risen in recent years, primarily due to the growing need for mental health support in Japan. With increasing rates of depression, anxiety, and stress among the population, more people are seeking the help of qualified therapists to navigate their mental health challenges.
One reason for the need for Japanese therapists is the cultural sensitivity they bring to counseling sessions. Mental health services in Japan often incorporate traditional practices and values, making it easier for clients to relate to their therapists.
Japanese therapists, being familiar with the nuances of Japanese society, can understand and empathize with the unique stressors their clients face, such as societal expectations and work-related pressures.
The Role of Japanese Therapists
As the awareness of mental health issues continues to grow in Japan, the demand for Japanese therapists is expected to increase. These professionals play a crucial role in helping individuals understand and manage their mental health challenges and consequently improve their overall well-being.
By offering culturally sensitive and comprehensive care, Japanese therapists provide valuable support to those in need, contributing to improving mental health in Japanese society.
In addition to providing culturally sensitive care, Japanese therapists are well-versed in both traditional and contemporary counseling approaches, helping individuals explore alternative strategies for managing their mental health.
For instance, they might recommend techniques like mindfulness, which have roots in Japanese culture and can be tailored to individual needs. Equally adept in evidence-based therapies such as cognitive-behavioral therapy, Japanese therapists can offer a holistic approach to address various issues, from relationship problems to workplace stress.
Types of Japanese Therapists
Japanese mental health professionals have a diverse range of expertise, and their roles and qualifications can vary. Here, we discuss three primary types of therapists in Japan: psychologists, social workers, and counselors.
Psychologists
Psychologists in Japan typically hold a doctoral degree in psychology and have undergone extensive training in assessing, diagnosing, and treating various mental health problems. They know different therapeutic approaches, including cognitive therapy, behavior therapy, and humanistic therapy.
In addition to providing therapy, psychologists may also conduct research, design and implement mental health programs, and in some cases, they may collaborate with other professionals or institutions to provide the most comprehensive care to their clients.
Since psychologists have a profound understanding of human behavior and mental processes, they can effectively help clients cope with a wide range of psychological issues.
Social Workers
Social workers in Japan play a vital role in addressing not only the emotional and mental aspects of their clients' challenges but also the social and environmental factors that affect their lives. They are trained to support individuals, families, and communities navigate various social systems and resources.
Japanese social workers often hold professional qualifications, such as licensure or certifications from relevant national organizations. Many professionals also have advanced degrees in social work or related fields.
Their roles may include case management, crisis intervention, and connecting clients with appropriate services, such as housing, employment, or healthcare. They may also engage in advocacy work and policy development.
Counselors
Counselors in Japan are mental health professionals who offer guidance and support to individuals experiencing personal, emotional, or behavioral challenges. These challenges may be related to various aspects of their lives, including relationships, career, grief, and stress management.
In Japan, counselors often hold a bachelor's or master's degree in counseling or a related field. They may specialize in various areas, such as marriage and family therapy, school counseling, or substance abuse counseling.
Counselors employ various techniques and approaches to help clients set goals, make informed decisions, and develop coping skills.
Therapeutic Approaches
Japanese therapists integrate various therapeutic approaches to address a range of mental health issues, such as grief, loss, trauma, addiction, relationship challenges, PTSD, and stress management.
Traditional Japanese therapies often combine with Western techniques to create a unique and holistic treatment plan.
Morita Therapy
One noteworthy therapy derived from Japan is Morita therapy, which is based on the principle of understanding one's emotions and accepting them as natural phenomena.
This approach benefits individuals dealing with anxiety, depression, and PTSD, encouraging them to adapt and coexist with their emotions rather than trying to suppress or eliminate them.
Hakoniwa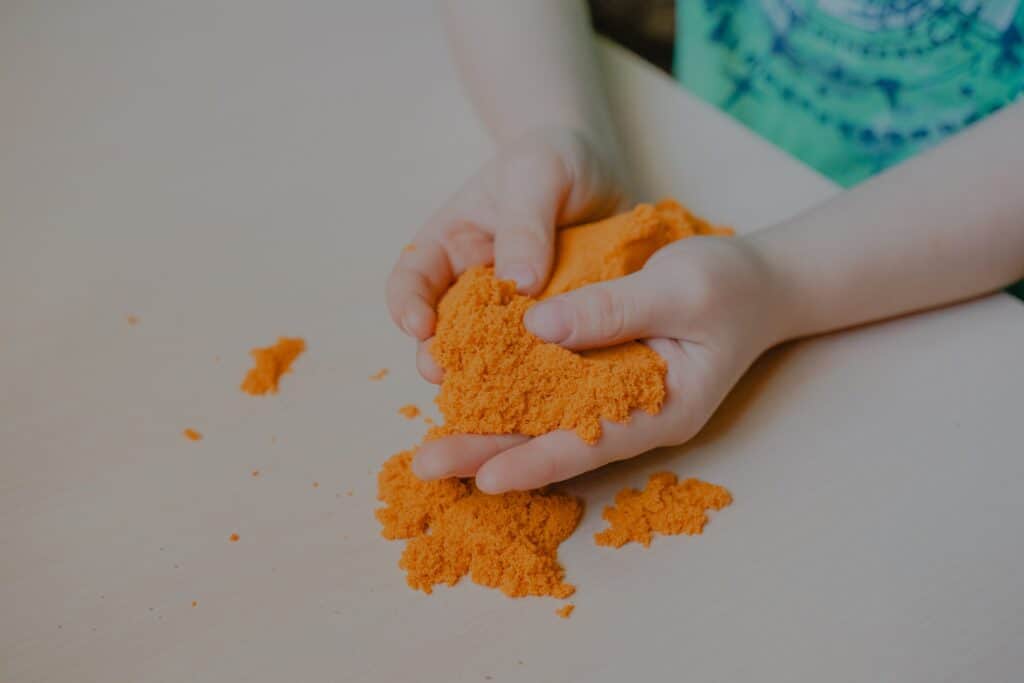 Japanese therapists also utilize Hakoniwa, which translates to "miniature garden", as a form of sandplay therapy. Sandplay therapy is an effective method for clients who struggle to verbalize their feelings due to trauma or emotional distress.
This approach allows individuals to express their inner thoughts and conflicts via sand art and is inspired by both Jungian psychology and Eastern philosophy.
Family Therapy Approaches
In many cases, Japanese therapists incorporate Western family therapy approaches into their practice, adapting them to suit the cultural values of connectedness and family harmony.
This bridges the gap between Eastern and Western methodologies, allowing for a more comprehensive treatment plan tailored to the client's specific needs.
When addressing addiction, stress management, and relationship issues, Japanese therapists may also engage in cognitive-behavioral therapy (CBT) and Solution-Focused Brief Therapy (SFBT), rooted in Western psychological practices.
These approaches focus on identifying harmful thoughts and behaviors, replacing them with healthier alternatives, and setting attainable goals for progress.
Locations and Settings
Japanese therapists can be found in various locations worldwide, offering their expertise to clients seeking both traditional and alternative therapy methods.
In Japan, therapists typically practice in major cities like Tokyo, often within private practices, hospitals, or dedicated therapy centers. These settings provide a comfortable environment where clients can easily access the services of these skilled professionals.
In the United States, Japanese therapists have established themselves in prominent cities such as Los Angeles, CA, and New York, NY. In these metropolitan areas, therapists cater to diverse populations who may be interested in traditional Japanese healing techniques or other forms of therapy.
Similarly, Brooklyn, NY has seen an increase in the number of Japanese therapists practicing within the borough. As Brooklyn grows in popularity and diversity, it provides ample opportunities for therapists to reach new clients and share their expertise in various therapeutic modalities.
By practicing in diverse settings and locations, Japanese therapists aim to expand their reach and provide their services to a broader audience.
Bilingual and Multilingual Therapists
Bilingual and multilingual therapists can benefit clients who speak languages other than their native tongue.
Japanese therapists fluent in English, Mandarin, or other languages can create a more comfortable therapeutic environment and better address cross-cultural issues that might arise in therapy sessions.
This ability is especially valuable when working with clients from diverse cultural backgrounds, as it enables the therapist to better empathize with their experiences and tailor their therapeutic approach accordingly.
Cross-cultural competency is essential for effective therapy, as understanding different cultural perspectives and values can significantly enhance a therapist's ability to establish trust and rapport with clients from diverse backgrounds.
Finding a Japanese Therapist
Finding a Japanese therapist to address your mental health needs begins with researching the mental health services available in your area. Choosing a therapist with experience treating the specific mental health concern you're facing is crucial.
When searching for a Japanese therapist, it's essential to consider their specialty. Psychotherapists in Japan may have expertise in various techniques, such as Hakoniwa Japanese sandplay therapy or exposure therapy for posttraumatic stress disorder (PTSD).
As you evaluate different therapists, consider other preferences that may be important to you. For example, you may want to work with a therapist who is:
Bilingual or multilingual
Culturally sensitive
Inclusive
Remember to remain open to making adjustments in your search. It's common to meet with a few therapists before finding the right fit for your personal needs and goals.
With persistence, you will find a Japanese therapist who can help you on your mental health journey.
Final Thoughts
In conclusion, Japanese therapists employ a variety of cultural and traditional approaches in their practice. Techniques such as Hakoniwa, exercise therapy, and music therapy hold importance in Japanese therapeutic culture and demonstrate promising results for a range of physical and mental health issues.
Overall, Japanese therapeutic approaches balance traditional Eastern wisdom and contemporary Western techniques, providing clients with a culturally sensitive yet evidence-based treatment plan for various mental health concerns.
Frequently Asked Questions
How is therapy perceived in Japan?
In Japan, therapy has become increasingly recognized as a valid approach to mental health concerns.
Traditionally, Japanese people have relied on close networks of family and friends for emotional support and may view therapy as a sign of weakness or failure.
This attitude has been changing, particularly among younger generations and in larger cities, as they become more aware of and open to the benefits of mental health treatment.
What is the cost of a therapy session in Japan?
Therapy costs in Japan can vary widely depending on factors such as the therapist's qualifications, location, and type of treatment.
A typical session may range from 5,000 yen to 20,000 yen (around $50 to $200). In addition, the national health insurance system in Japan may partially cover fees for certain types of therapy, but private health insurance and out-of-pocket payments remain common options.
Are therapists available in Japan?
Yes, therapists are available in Japan, although the number of mental health professionals per capita is lower compared to Western countries.
In larger cities, such as Tokyo or Osaka, there tends to be a higher concentration of therapists, psychologists, and psychiatrists.
What are the common therapeutic approaches used in Japan?
Japanese therapists incorporate a variety of therapeutic approaches, such as Cognitive-Behavioral Therapy (CBT) and psychodynamic approaches, along with other culturally unique methods, such as Hakoniwa, a Japanese form of sandplay therapy.
Family therapy has also been adapted to Japanese culture, focusing on connectedness and separateness in Japanese family dynamics.
How can I find a licensed Japanese therapist?
Finding a licensed therapist in Japan can be challenging, especially for those seeking English-speaking professionals. Many therapists in Japan are registered with professional organizations such as the Japanese Psychological Association or the Japan Association of Sandplay Therapy.
Leveraging these organizations' directories and seeking recommendations from physicians, counselors, or friends can aid in locating a suitable therapist. Online searches and international counseling centers can also provide valuable resources for finding mental health support in Japan.