As mental health awareness continues to grow, many individuals and couples are seeking professional help to address their relationship issues.
One of the main questions that often arises is whether or not insurance covers the cost of marriage counseling.
The answer to this question varies depending on the specific insurance plan and provider.
Understanding Insurance Coverage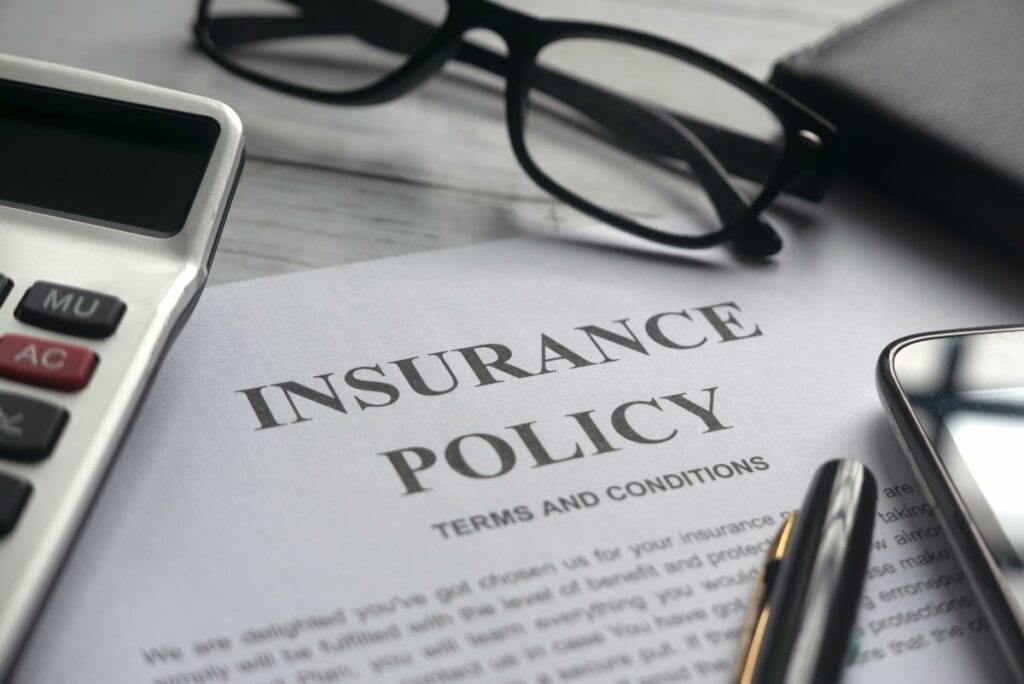 Understanding insurance coverage for marriage counseling is a crucial aspect of managing your relationship's health and ensuring access to the necessary support when facing challenges in your partnership.
Insurance Policies
Insurance policies can play a significant role in determining whether marriage counseling is covered for couples.
Many insurance policies offer coverage for mental health services.
Although insurance coverage may exist, barriers such as high deductibles can still deter some couples from seeking services like marriage counseling.
Coverage for Mental Health Services
Insurance coverage for mental health services varies depending on the plan and provider.
Some plans offer full coverage for counseling and therapy, while others may only provide partial coverage or cover a limited number of sessions.
It is important for couples to verify their specific plan's coverage for marriage counseling and consider any financial implications, such as copays and deductibles.
Affordable Care Act (ACA) Influence
The Affordable Care Act (ACA) has improved access to mental health services, including marriage counseling, for some Americans.
The ACA has expanded mental health service coverage by mandating that insurance providers cover behavioral and mental health services as part of their essential health benefits.
This means that many health insurance plans may now cover marriage counseling, although the extent and limitations will still vary by plan.
Mental Health Parity and Addiction Equity Act (MHPAEA)
The Mental Health Parity and Addiction Equity Act (MHPAEA) is legislation enacted to ensure that mental health services, including marriage counseling, are covered on par with medical and surgical benefits.
This act requires insurance providers to offer an equivalent degree of coverage for mental health and addiction services compared to other healthcare services.
Is Marriage Counseling Covered by Insurance?
Navigating the complexities of marriage counseling can be a challenging endeavor, and one of the pressing questions couples often have is whether their therapy sessions will be covered by insurance.
Marriage counseling coverage varies significantly among insurance plans, and it's essential to review the specific details of one's policy to understand the extent of coverage, if any.
Couples should consider the financial implications of seeking therapy without insurance coverage and explore alternative resources if necessary.
Marriage Counseling and Insurance
Although many people benefit from marriage counseling, insurance does not always cover it.
One reason for this lack of coverage is that insurance companies may be concerned about increased costs associated with reimbursing couple therapy for marital distress.
As a result, some people might face financial barriers in accessing couples therapy when their insurance plans do not cover it.
Different insurance providers have varying policies regarding coverage of marriage counseling.
For instance, it might be excluded from some broad-spectrum insurance benefits, while others may offer limited coverage or specific conditions under which therapy is reimbursed.
Specific Insurance Plan Considerations
It is essential for individuals seeking marriage counseling to review their specific insurance plan and determine whether coverage is available.
Factors to consider include:
Whether their plan includes mental health coverage
If couple therapy is explicitly mentioned as a covered service
The extent of coverage for marriage counseling (e.g., a certain number of sessions or a maximum financial limit)
Some insurance providers may only cover couples therapy under certain diagnoses, such as when one partner is experiencing a mental health issue that impacts the relationship.
Communicating with the therapist and the insurance company is crucial to ensure accurate billing and reimbursement.
Factors That Affect Insurance Coverage
Marriage counseling might be covered by insurance if it is deemed medically necessary and tied to a mental health diagnosis.
When insurance coverage is available, understanding copays, deductibles, and coinsurance is key to estimating the out-of-pocket costs involved.
It's crucial for individuals to carefully review their insurance policies to make informed decisions about their healthcare expenses.
Medically Necessary Treatment
When considering if marriage counseling is covered by insurance, it's essential to explore whether the treatment is deemed medically necessary.
Generally, insurance companies only cover services that are required for the diagnosis and treatment of a medical or mental health condition.
If a couple is seeking counseling merely to improve their relationship, insurance companies might not provide coverage as they may view it as elective counseling.
However, if one or both partners have a mental health diagnosis that affects their relationship, insurance may cover counseling as part of their treatment.
Mental Health Diagnosis
A mental health diagnosis plays a significant role in determining whether marriage counseling is covered by insurance.
For instance, if one partner is diagnosed with depression, anxiety, or post-traumatic stress disorder, marriage counseling might be considered part of their overall treatment plan.
In this case, insurance companies are more likely to cover counseling sessions within the scope of mental health coverage.
Though, individual insurance plans differ in their coverage, benefits, and limitations, so it's crucial to carefully review one's policy to understand the extent of mental health benefits offered.
Understanding Copays, Deductibles, and Coinsurance
Even when insurance covers marriage counseling, it's essential to be aware of the cost-sharing elements involved.
These aspects include copays, deductibles, and coinsurance.
| Copays | Deductibles | Coinsurance |
| --- | --- | --- |
| A copay is a fixed amount paid by the insured individual for a covered service, typically at the time of the appointment. | A deductible is the amount an individual must pay each year for covered health services before the insurance company begins to pay. | Coinsurance is the percentage of the cost of a covered service that the insured person will pay after their deductible has been met. |
| It may vary depending on the type of therapy or provider. | If the deductible has not been met, the individual must pay the full cost of counseling sessions until it is met. | For example, if the coinsurance on mental health therapy is 30%, the insured individual will pay 30% of a counseling session's cost. |
Alternative Options if Counseling Isn't Covered
In the quest to strengthen a marriage or partnership, many couples turn to marriage counseling as a means of support and resolution.
However, one common challenge is discovering that their insurance policy does not cover this essential service.
This section delves into alternative options for couples seeking marriage counseling when insurance doesn't extend its coverage.
Out-of-pocket Costs
If marriage counseling is not covered by insurance, couples can consider paying for sessions directly.
Out-of-pocket costs vary depending on the therapist's experience, location, and session length.
It is important to discuss fees upfront with the therapist and inquire about any sliding scale options or payment plans that may be available.
Employee Assistance Program (EAP)
Some employers offer Employee Assistance Programs (EAP) that provide resources for various issues, including marital counseling.
Employees and their family members can access these services at no cost or for a minimal fee.
Checking with your employer about the availability of EAP programs could provide an affordable alternative to traditional therapy.
Local Programs and Nonprofit Organizations
Community-based organizations and nonprofit groups often provide low-cost or free mental health services, including marriage counseling.
Couples can explore local resources or seek assistance from religious institutions or social service agencies.
Participating in workshops, support groups, or online counseling options may also be beneficial in improving the relationship.
Frequently Asked Questions
How much does couples therapy cost without insurance?
Couples therapy cost without insurance varies depending on several factors, such as the therapist's experience, location, and session length.
On average, couples can expect to pay between $100 and $200 per hour.
Some therapists may offer sliding scale fees or reduced rates for clients in financial need.
Discussing fees upfront and exploring potential financial assistance options when seeking therapy without insurance is essential.
Which insurance companies cover marriage counseling?
Insurance coverage for marriage counseling varies among providers and individual policies.
Some insurance companies, such as Blue Cross Blue Shield, Aetna, and Cigna, may provide coverage for couples counseling under specific circumstances.
Typically, coverage may require proof of a diagnosed mental health condition affecting one or both partners.
Since policies and coverage levels differ, it is important to consult with your insurance provider directly to determine eligibility and specifics about coverage for marriage counseling.
Can I use my FSA for couples therapy?
Flexible Spending Accounts (FSA) can be used for mental health-related expenses, and in some cases, this includes couples therapy.
However, using an FSA for couples counseling typically requires a letter of medical necessity from a healthcare provider.
The letter must state that the therapy is necessary for treating a diagnosed mental health condition.
It is advisable to check with your FSA administrator to confirm the eligibility of couples therapy expenses before utilizing the funds.
Do both partners need insurance for marriage counseling?
Insurance coverage for marriage counseling primarily depends on the policy and the individual receiving the treatment.
In some cases, couples can access coverage through one partner's insurance plan for both participants.
However, this may require the insured partner to be diagnosed with a mental health condition that affects the relationship.
Plans and coverage may vary significantly among insurance providers, so it is crucial to consult with your insurance company to understand the specifics of your coverage and any potential restrictions.