Entering therapy for the first time can be a daunting experience for many individuals, but taking the necessary steps to prepare for the initial session can help make the process smoother and more beneficial.
By understanding the purpose of therapy and setting realistic expectations, clients can ease their anxiety and contribute to a more successful first meeting with their therapist.
Taking the time to prepare for the first therapy session can make a significant difference in the overall therapy experience.
Choosing the Right Therapist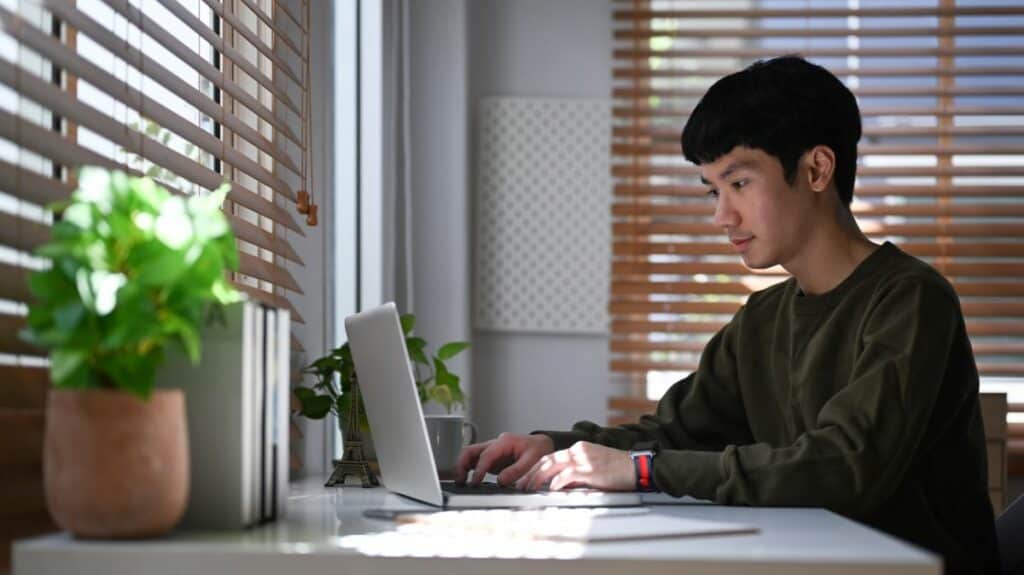 Choosing the right therapist is crucial for a successful therapy experience.
Begin by searching for a therapist through a trusted source such as online directories like GoodTherapy, Find-a-Therapist, or Psychology Today or with the help of healthcare professionals.
It's important to consider factors such as the therapist's qualifications, experience, and areas of specialization.
When contacting potential therapists, discuss your goals and concerns and learn about the modalities they use.
This conversation will help you and the therapist determine if they are a good match for your needs.
Many therapists also offer an initial consultation, which allows you to gauge whether you feel comfortable with them and their approach to therapy.
Types of Therapists
There are different types of therapists, and it's helpful to know which one is best suited to your needs.
Some common types include:
Licensed Mental Health Counselor (LMHC): These professionals focus on psychological and developmental concerns and often work with individuals, couples, and families.
Licensed Clinical Social Worker (LCSW): These therapists address mental and emotional challenges, as well as social and relationship issues.
Psychologist: Psychologists hold a doctoral degree in psychology and are skilled in administering psychological assessments, providing individual or group therapy, and conducting research.
Psychotherapist: This title can include various mental health professionals, such as psychologists, LMHCs, and LCSWs, who provide talk therapy and use a range of modalities.
When selecting a therapist, carefully consider their specialization and experience in addressing the specific concerns you are hoping to work on in therapy.
It may also be helpful to learn about the different therapeutic approaches (e.g., cognitive-behavioral, psychodynamic, humanistic) and determine which one resonates with you.
Remember, finding the right therapist is a personal process, and it's essential to trust your instincts and pursue a therapeutic relationship that feels like a good fit.
Setting Therapy Goals
Setting both personal and therapy goals is an essential step in preparing for your first therapy session.
By doing so, you set the stage for a productive and successful therapeutic journey, maximizing your growth and well-being.
Personal Goals
Before beginning therapy, it's essential to identify your personal goals. These goals should be focused on your overall well-being, personal growth, and self-development.
To clarify these goals, you can ask yourself questions like:
What areas of my life do I want to improve?
How can I enhance my relationships with others?
What personal habits and patterns do I want to change?
By defining and setting personal goals, you create a roadmap for your therapeutic journey. This foundation will provide direction and motivation to achieve progress during therapy sessions.
Therapy Goals
Therapy goals are the specific, measurable objectives that guide the therapy process.
Establishing clear, realistic goals with your therapist during the first session is crucial for optimizing the effectiveness of your treatment.
These goals should align with your personal goals and be tailored to your unique needs and circumstances.
Some examples of therapy goals may include:
Enhancing communication skills
Managing and reducing anxiety
Learning healthy coping strategies for stress
Building self-esteem and self-confidence
By setting therapy goals, you and your therapist can track progress, identify areas for improvement, and ensure that your treatment is focused and goal-oriented.
Remember to revisit and reassess these goals throughout the therapeutic process, as they may evolve and change over time.
Preparing for the First Session
Preparing for your first therapy appointment can be both exciting and nerve-wracking. It's crucial to properly prepare in order to have a successful and effective session.
This section will guide you through the essential steps to prepare for your first therapy session.
Scheduling Your Appointment
Scheduling your therapy appointment should be done with thought and care.
You should choose a date and time when you know you'll be able to fully commit to the appointment. This may mean taking into consideration work, family, and personal commitments.
Give yourself enough time to prepare, both mentally and logistically, and try to book your appointment in advance to secure your desired time slot.
Insurance and Payment
Before attending your first therapy session, make sure to check your insurance coverage.
Contact your insurance company to inquire about coverage for mental health services and any possible copayments.
Some therapists may work on a sliding scale based on your income, so it's important to discuss payment options with your chosen therapist beforehand.
Remember to bring your insurance card and form of payment to your appointment.
Filling Out Paperwork
Completing the necessary paperwork is an essential step in preparing for your first therapy session.
Therapists typically require new clients to fill out intake forms and provide information such as medical history, mental health history, and any current concerns or symptoms.
You may also need to sign consent forms and provide emergency contact information.
To make this process smoother, consider reaching out to your therapist's office in advance to request the paperwork and complete it before your scheduled appointment.
By following these steps, you can ensure an organized and optimally productive start to your therapeutic journey.
Managing Anxiety and Fear
Preparing for your first therapy session involves managing anxiety and overcoming the fear of judgment.
Techniques like deep breathing exercises, setting realistic expectations, and trusting your therapist's expertise can make the experience more comfortable and productive.
Additionally, acknowledging the confidential nature of therapy can help you feel secure in sharing your emotions and concerns without fear of judgment or stigma.
Dealing with Anxiety
It's common to experience anxiety before attending your first therapy session. To alleviate some of this anxiety, try employing a few techniques to manage it.
One effective strategy is deep breathing exercises, which help to regulate your breath and heartbeat.
By focusing on your inhalation and exhalation, you can redirect your anxious thoughts and create a sense of calm. Additionally, consider practicing progressive muscle relaxation to release tension in your body.
Another helpful tactic involves setting realistic expectations of what will transpire during the first session.
Know that it may primarily involve a discussion about your background and an evaluation of your concerns. Familiarizing yourself with the therapeutic process can help assuage any apprehensions.
Overcoming Fear of Judgment
Many individuals fear facing judgment or stigma during therapy. Remember that a therapist's role is to provide support and guidance in a non-judgmental environment.
It's essential to trust the professional expertise of your therapist and understand that they have worked with many clients who have faced similar challenges.
To further ease your worries about judgment, try to remember that therapy is a confidential and safe space.
The information you share with your therapist will not be disclosed to others unless there is a direct threat to your safety or the safety of someone else.
This confidentiality fosters open communication, allowing you to tackle your fears and anxieties with confidence.
Confidentiality and Privacy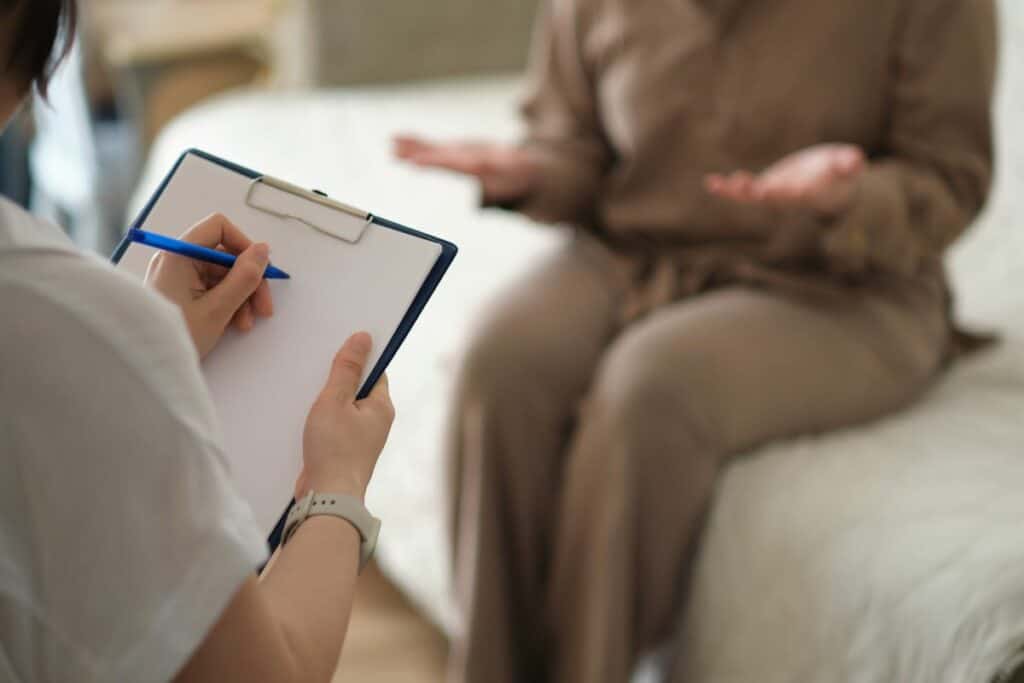 When attending your first therapy session, it is essential to understand the importance of confidentiality and privacy.
Therapists are bound by strict guidelines to maintain their clients' privacy, providing a safe and secure environment to discuss sensitive concerns openly.
Confidentiality
Confidentiality is the foundation of a therapeutic relationship. It ensures that the information shared during sessions remains private and protected from unauthorized access.
Therapists have a legal and ethical responsibility to uphold confidentiality, meaning they cannot disclose any information about a client without expressed consent or in specific, limited circumstances, such as when there is imminent danger to the client or others.
Private Place
To maintain confidentiality, it is crucial to find a private place for therapy sessions. In-person sessions typically occur in secure, soundproofed rooms where conversations cannot be overheard.
For online therapy, ensure that you have a private space, preferably a separate room, where others cannot listen to your conversation.
Make sure that your internet connection is secure, and consider using headphones to enhance privacy.
Private Space
Private space plays a significant role in the therapeutic process. It allows clients to feel more comfortable discussing personal, emotional, and psychological matters without fear of judgment or external interference.
A private space promotes trust, enabling clients to be more open with their therapist and, in turn, facilitating a more effective and fulfilling therapeutic experience.
Frequently Asked Questions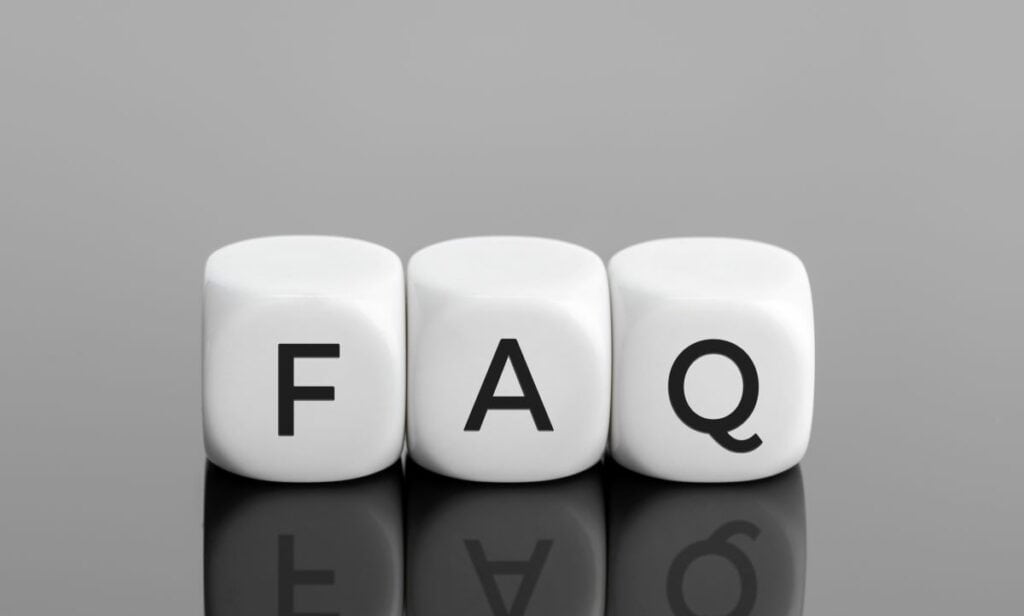 What can I expect during the initial assessment?
During the initial assessment, your therapist will typically gather information about your history and current concerns.
This first session allows the therapist to understand your needs and tailor an appropriate treatment plan.
You may be asked questions about your family background, health, relationships, and emotional state.
Remember, this process is meant to help the therapist get to know you better and determine the best course of action for your therapy journey.
How should I express my concerns and feelings?
It's important to be open and honest when expressing your concerns and feelings during therapy sessions.
Share your thoughts and emotions as accurately as possible without filtering or censoring anything. This gives your therapist the opportunity to effectively help you develop strategies to address your concerns.
It might also be helpful to write down a list of topics and concerns you'd like to discuss before attending your first session.
This will ensure that nothing is forgotten and will provide a clear focus for the discussion.
What information is important to share with my therapist?
When sharing information with your therapist, try to provide a comprehensive and accurate picture of what you're experiencing.
Important details include any past or current mental health challenges, relationships and support systems, significant life events, and any stressors you're currently facing.
Additionally, if you're currently taking any medications or have had previous therapy experiences, it's helpful to share this information as well.
Are there any specific questions I should ask my therapist?
In your first therapy session, feel free to ask your therapist questions about their experience and approach.
Some questions might include their qualifications, areas of expertise, and theoretical orientation. You can also ask about confidentiality, session frequency, and payment options.
These questions can help you better understand your therapist's approach and ensure that you feel comfortable and confident in your choice.
Is it normal to feel nervous during the first session?
Feeling nervous during your first therapy session is completely normal. Attending therapy can feel like a vulnerable and intimate experience, as it involves sharing personal information with a new person.
However, it's important to remember that therapists are trained professionals who are there to help and support you.
Over time, as you build trust and rapport with your therapist, these feelings of nervousness should subside.