The gay community faces higher rates of mental health issues due to societal prejudice, discrimination, and social stigma. A gay friendly therapist can help you resolve your mental health problems if you are facing stress, depression, and/or anxiety as a result of your experiences related to your sexuality.
In this article, we've reviewed two platforms that provide access to certified gay or LGBT-friendly counselors who can understand mental health problems as they relate to your sexuality, and help you with the psychological issues that you're facing.
Want to skip right to the suggestions for gay counseling? Here are our 2 recommended therapy solutions:
Gay counseling services near me/online
Below, we've looked at two platforms that can connect you with an LGBT-affirming counselor who understands and empathizes with the issues you're going through.
Pride Counseling stands as a dedicated platform with therapists specializing in LGBTQIA+ affirming support. Each therapist has a minimum of 3 years and 1,000 hours of experience, ensuring high-quality care. With an affordable flat fee for one weekly live session and the flexibility to message your therapist at any time, Pride Counseling makes support accessible, starting at $60/week. Fill out the online questionnaire to match with your therapist.
Note: We collaborate with top-tier mental health companies and receive compensation for marketing efforts on behalf of Pride Counselling.
Pride Counseling is an online platform where you can find counselors who specialize in providing support for the gay community. Not all Pride Counseling therapists identify as LGBTQ, however, they all have opted into receiving LGBTQ clients and specialize in supporting LGBTQ+ communities. Therapists on this platform are licensed professionals, and each has at least three years and 1000 hours of experience in providing therapy or counseling services.
When signing up to Pride Counseling, you'll be asked questions about your symptoms, the issues you're dealing with, your availability, and your preferences in a counselor. Based on this information, you'll be matched with the most suitable LGBT-friendly counselor available on the platform.
You can attend therapy sessions on Pride Counseling through a few different modes of communication, such as text messages, live chat, phone calls, and live video sessions with your therapist. By default, you'll have one therapy session each week, at a time that works for you, and you can also message your counselor in between sessions, to get further support.
After filling in the initial questionnaire, you'll need to purchase a Pride Counseling subscription to get counseling on this platform. After subscribing, you are charged on a weekly or monthly basis, and you can cancel the subscription at any time. You can also choose to switch to a different counselor at any point in the future, if you'd prefer to see a different therapist.
Overall, if you're looking for an LGBT-affirming counselor who will support you, and who understands your experiences as a member of the LGBT community, Pride Counseling is a great choice. The only downside is they only provide online therapy, rather than in-person counseling.
Inclusive Therapists serves as a valuable directory for individuals seeking culturally responsive, LGBTQ+ affirming, and social justice-oriented therapists. The platform offers the convenience of matching users with therapists in their local area, ensuring accessible support.
This website is a directory that provides the contact information and details of gay affirming counselors located near you.
Upon visiting Inclusive Therapists, you can select "Specialties" in the first drop-down menu, and "LGBT" in the second one. Then, put your ZIP code in the box on the right, click "Search Now", and the directory will list counselors qualified for gay counceling available near to where you live.
Along with each counselor's name, their complete contact information, specialty, and profile are also provided. The profile specifies the counselor's therapeutic approaches, services, and focus areas. Moreover, this directory also shows you how far away each counselor is located.
You might like to choose the 2-3 most suitable therapists from the list based on the information provided, and then contact them one by one. It's possible to message each counselor through the website, phone them up, or visit the counselor's website (if they have one) to get in touch.
It takes a bit more effort to find the right therapist using this website when compared to Pride Counseling, but if you're looking for in-person counseling, Inclusive Therapists is a very useful resource.
How do gay counseling services work?
First of all, a counselor may ask you some questions about your symptoms, aggravating factors and triggers, and how these symptoms are affecting your overall wellbeing.
Next, the counselor will analyze your symptoms, observe your verbal and body language, and then devise different therapeutic plans to alleviate your symptoms, treat the root cause(s) of the issue, and improve your mental health. Depending on the severity and complexity of the issues you're facing, this process could take anywhere from a few weeks to a few months' worth of therapy sessions.
The benefit of seeing a therapist specializing in gay counseling is that they will have experience in helping people going through similar issues to you. For example, they might be able to provide specific advice about overcoming anxiety if you're thinking of coming out to your family.
Once a treatment plan has been carried out, and you have some strategies you can use to manage your symptoms on a day-to-day basis, you might like to schedule follow-up sessions with your counselor. During these sessions, a counselor will check in with your progress and provide further guidance to help you maintain your mental health in the long term.
Common mental health issues faced by the LGBT community
According to the Trevor Project's 2020 survey, about 40% of the LGB community reported experiencing serious suicidal thoughts, and almost 68% of the LGBTQ community reported generalized anxiety disorder (GAD) symptoms.
Some of the major mental health issues faced by the gay community include the following:
1. Depression and stress
There is a higher prevalence of depression and psychological stress in the gay community. Sometimes, this stress may become so severe that it can interfere with your daily living activities, including work and study.
Similarly, LGBT people are at increased risk of developing major depressive disorder or dysthymia.
2. Eating disorders
Gay people are sometimes affected by eating disorders. Anorexia nervosa is the most common disorder in this community, followed by bulimia nervosa, binge-eating disorders, and others.
3. Reduced self-esteem
Due to stigmatization and discrimination, you may feel decreased self-esteem and reduced self-confidence as a member of the gay or lesbian community.
Some LGBT people also lack the confidence to reveal their sexuality or gender identity and feel guilty and/or unloved, especially when family support is lacking. A therapist can help to work through these types of complicated issues and their effects on your mental health.
4. Substance use disorders
Identifying as gay or lesbian can be challenging, as you have to confront social stigma, discrimination, and even the threat of verbal or physical abuse, depending on your family and social environment. Due to these environmental factors, some LGBT people gravitate toward substance abuse.
A research study has found that alcohol, amphetamine, marijuana, and opioids (mainly heroin) are the most common substances used by the LGBTQ community.
Causes of psychological issues in the gay and lesbian community
Several factors are responsible for making you prone to serious mental health problems as an LGBT person. These causes may include, but are not limited to:
Social discrimination and prejudice
Despite homosexuality and gay marriage now being legal in most first-world countries, society still discriminates against the gay community.
Depending on your personal experiences, and the specific type of prejudice you encounter, this can have significant negative effects on your mental health. Social discrimination can lead to serious emotional disturbances and stress disorders.
Fear of coming out
Fear of coming out can put you under severe stress. Many members of the gay and lesbian community restrain from revealing their sexual orientation because they don't want to face negative reactions from the people around them.
While there is nothing wrong with keeping your sexuality a secret if you want to do so, especially if you are not in a supportive environment, the Centre for Disease Control and Prevention (CDC) states that LGBTQ persons who are open about their sexual orientation generally have better mental health than those who hide it due to a fear of coming out.
If you are in two minds about coming out, a counselor can help to provide strategies to manage the stress you are facing, and find the best way forward.
Family rejection
Gay people sometimes face rejection from their families for being homosexual. These family rejections result in many negative psychosocial outcomes such as reduced self-esteem, failure in relationships, and social isolation.
Moreover, for teens and young adults in particular, your family may even try to control and modify your sexual orientation. Practices such as conversion therapy can be seriously damaging to your long-term mental health.
Different types of therapy used by gay friendly counselors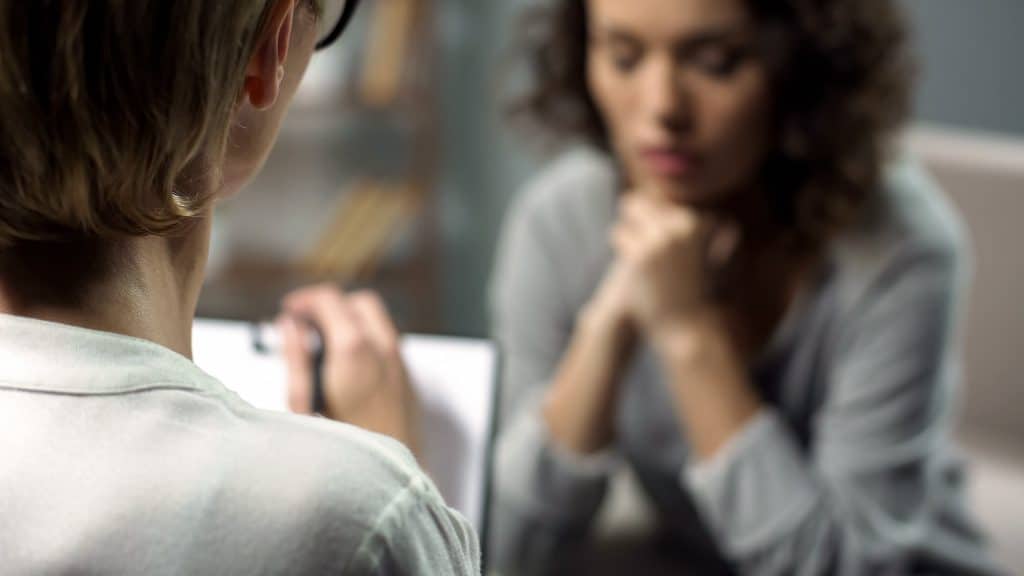 Many different types of therapy are used by counselors specializing in gay counseling to alleviate the symptoms of the mental health issues that you're facing. Below, we've explained some of these psychotherapeutic approaches.
Gay affirmative psychotherapy
Affirmative therapy is one of the most common types of treatment used to help LGBT people come to terms with and accept their sexuality.
In affirmative therapy, a counselor encourages you to share your thoughts about your sexual orientation, societal reactions, and any associated negative thoughts in an affirmative environment.
The counselor might provide you with reassurance and support, as well as advice in case you are suffering from discrimination or prejudice from friends or family members. They will help you to be more confident with your sexual identity, especially if you are uncertain at the moment, and allow you to overcome the stress or anxiety you might be facing.
Cognitive-Behavioral Therapy (CBT)
CBT is often used to manage some of the mental health issues that LGBTQ+ people often face. Counselors use this type of talk therapy to treat social phobias often faced by gay or lesbian individuals. Similarly, issues such as eating disorders, anxiety, stress, and depression are also treatable using CBT.
First of all, when beginning Cognitive-Behavioral Therapy, a therapist may help you acknowledge any negative behaviors associated with negative thoughts that you are unable to control, such as low self-esteem, if you have been bullied as a result of your sexuality. Then, the therapist helps you modify these negative thought patterns, and change them into more positive ones.
Trauma-focused CBT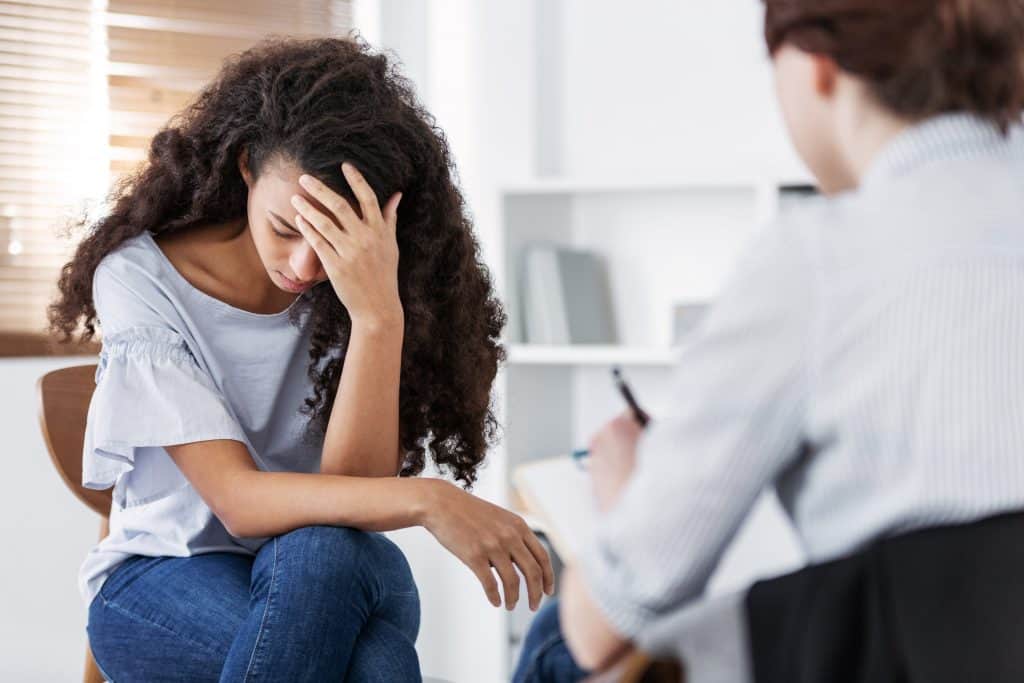 Trauma-focused CBT is a form of CBT focused on treating psychological traumas commonly experienced by gay and lesbian individuals. In trauma-focused CBT, a therapist may guide you to explore previous traumas, and then try to heal these psychological scars.
Although a counselor uses the basic principles of CBT in trauma-focused CBT, this type of therapy is more focused on addressing your previous trauma. The difference is that in trauma-focused CBT, a counselor integrates trauma-sensitive interventions with CBT, using a more focused approach. Instead of following a comprehensive methodology as in CBT, a trauma-focused CBT therapist focuses specifically on helping you learn the skills and behaviors you need to cope with the trauma you have experienced.
Dialectical behavioral therapy (DBT)
DBT is a modified form of CBT in which a therapist uses different psychotherapeutic techniques to help you manage stress, regulate emotions, and discover and accept your sexual identity.
The core principles of DBT are mindfulness and interpersonal effectiveness, which can help you tolerate negative emotions and establish healthier relationships with others. A counselor can also help you feel happy in the present without taking on board the stress of what others think, feel, or say about your sexuality.
Group counseling
Group counseling can help create a source of emotional support for gay individuals who are struggling with their mental health. By sharing your thoughts about your sexual orientation with others, you can overcome the feeling of being estranged and alone. Moreover, group therapy can also help redeem your self-esteem and self-confidence, as others explain how they have overcome similar issues to what you are dealing with.
Conclusion
Identifying as gay or lesbian may put you at a higher risk of developing mental health issues due to societal discrimination, prejudice, and stigmatization. Platforms such as Pride Counseling provide you with access to experienced gay friendly counselors who can help you manage stress, depression, eating disorders, and other mental illnesses.
However, if you're looking for in-person therapist, Inclusive Therapists provides you with the contact information of therapists specializing in gay counseling near you. These qualified, licensed counselors use different psychotherapeutic methods to resolve psychological and emotional issues that LGBT individuals often experience.