FaceTime therapy is an increasingly popular option for those who are looking for more flexible, accessible, and affordable mental health services.
In this guide, we've reviewed three of the best online counseling options available right now. We've also discussed what you can expect from your virtual therapy experience, to help you ensure you get the right support for your specific needs.
Want to skip right to the suggestions for FaceTime therapy? Here are our 3 recommended therapy solutions:
Best FaceTime Therapy Providers
Explore emotional well-being with BetterHelp – your partner in affordable online therapy. With 30,000+ licensed therapists and plans starting from only $60 per week, BetterHelp makes self-care accessible to all. Complete the questionnaire to match with the right therapist.
Find-a-therapist readers get 15% off their first month of BetterHelp membership.
Note: We collaborate with top-tier mental health companies and receive compensation for marketing efforts on behalf of BetterHelp.
BetterHelp is one of the world's largest online therapy platforms, with over 30,000 licensed therapists and professional counselors available from around 160 different countries. With therapists in every time zone, you can book in video therapy sessions at a time that fits your schedule.
Signing up for BetterHelp is a reasonably simple process. The first thing you do is fill out a questionnaire, answering some questions about who you are and why you are seeking therapy. This process is done through the BetterHelp platform and will ask about your age, relationship status (if relevant), religious beliefs (if any), and what led you to seek help.
BetterHelp then matches you with one of their therapists, based on your schedule and your specific therapy needs. From there, you can make an appointment with your chosen therapist and begin getting help.
One of the best things about BetterHelp is the options you have for communicating with your therapist. You can have a therapy session through a video call on your computer or phone, which is just like FaceTime, except you use the BetterHelp app. Text messaging is also available – you can complete a therapy session over live messaging, and you can even text your counselor in between sessions, if there's something you'd like to discuss.
How you choose to have your therapy sessions is completely up to you, and can differ from session to session. Maybe you usually prefer FaceTime or video chat, but you have a week where you just don't feel like talking on a video call. You can opt to have your weekly session through text messaging rather than by phone, ensuring that you can continue receiving support from your therapist.
Tailored for individuals and couples navigating relationship or marital issues – ReGain is your online relationship therapy solution. Starting at $60/week, you can schedule one weekly live session and message your therapist anytime. Start your path to healthier connections with ReGain – fill out their online assessment form.
Note: We collaborate with top-tier mental health companies and receive compensation for marketing efforts on behalf of ReGain.
ReGain is a branch of BetterHelp that specifically focuses on relationship counseling. They offer services for individual clients, couples, and families who are looking for relationship therapy.
When you sign up for ReGain, you will be asked a series of questions about your relationship needs and goals. After that, you are matched with an appropriate therapist and can begin sending messages to them through the platform. Like on BetterHelp, it's also easy to change to a different counselor at any time, if you don't feel a connection with a given therapist.
While you do have the option to schedule a FaceTime or video chat on ReGain, many therapy sessions take place through their messaging feature.
The messaging option is one of the highlights of the ReGain platform. After getting matched with your therapist, you enter a dedicated online room. This space is where you receive all of your communication with your therapist in an easy-to-access location, available either on the website or app. It's easy to invite your partner to the chat if you're seeking couples counseling services.
Typically, face-to-face therapy, FaceTime therapy, and other online therapy providers require you to schedule sessions. But ReGain allows you the option to chat with your therapist as often as you need, without having to make an appointment. You get to message your therapist whenever you want, and you will receive a notification when your therapist responds, which will be during business hours.
This is helpful because it allows you the flexibility to decide how much or little therapy you (and possibly your partner/family) receive. There are some weeks where might have a lot going on and need more extensive assistance. Other times, you might find you don't need as much help. ReGain allows you to control the kind of counseling you require, either by phone conversations, video calls, or text messaging.
Nurture your teenager's well-being through Teen Counseling. Tailored for ages 13-19, their online therapy begins at $60/week. This includes a weekly live session, the flexibility to message your therapist at any time, and the opportunity for parents to connect with therapists. Empower your teen's journey today with Teen Counseling – start with their online questionnaire.
Note: We collaborate with top-tier mental health companies and receive compensation for marketing efforts on behalf of Teen Counselling.
Teen Counseling is an online therapy platform dedicated to helping those aged between 13 and 19. The website has over 9,000 quality licensed therapists available to help teens with mental health problems such as stress, anxiety, depression, bullying, anger issues, eating disorders, and relationship problems.
Since there is such a wide range of professional counselors available with this website, it's easy to find a counselor who can help with your specific issues. On the Teen Counseling website, they'll match you with the right professional counselor after you fill out a simple form.
Like with the other two FaceTime therapy services we looked at, you have a lot of flexibility in choosing how you contact your counselor. Therapy is offered through video calls, speaking over the phone, and text messaging. You can choose whatever communication method feels best at any given time, and keep in constant contact with your counselor via text in between each meeting.
For younger patients, parents and teens each receive a dedicated room on the website/app, that they can access at any time. These separate rooms allow for independence for the teen, but also allow parents to communicate their concerns or questions separately with the counselor, so that everyone remains on the same page.
Is FaceTime therapy HIPAA compliant?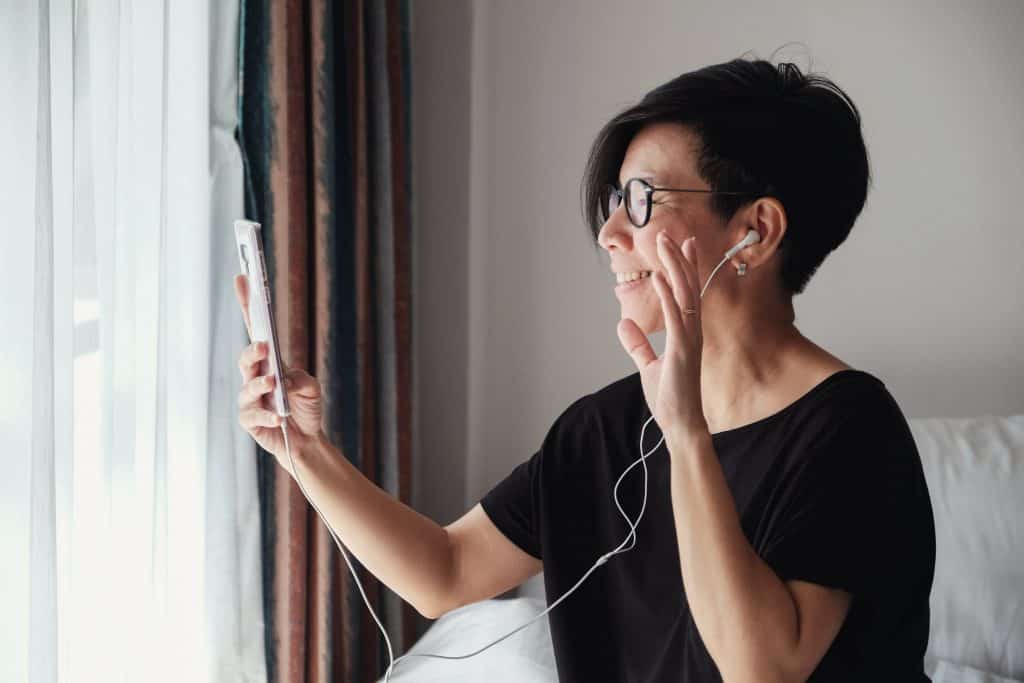 HIPAA (the Health Insurance Portability and Accountability Act) is a federal statute in the United States that protects the private health information of its citizens.
Because online therapy is becoming more and more popular, you might be wondering whether or not video conferencing options like FaceTime, Zoom, and Skype can keep your health information confidential.
Because of the way most video chat technology is designed, it generally does not store or maintain any of your information, including what was discussed between you and your counselor. Essentially, the technology is normally designed to be a data processor, rather than a data storage service.
However, apps such as Zoom and Skype do store some information, such as text messages between users on the platforms. Also, some apps, like Zoom, give you the option to record meetings, which can be a privacy concern.
Because FaceTime (Apple's video call service) doesn't record meetings, it is likely to be HIPPA compliant, although it has not been officially certified as such. It also depends on how FaceTime is used. A counselor could accidentally disclose information about another client for example, breaking HIPAA compliance rules.
What are the differences between online therapy and regular therapy sessions?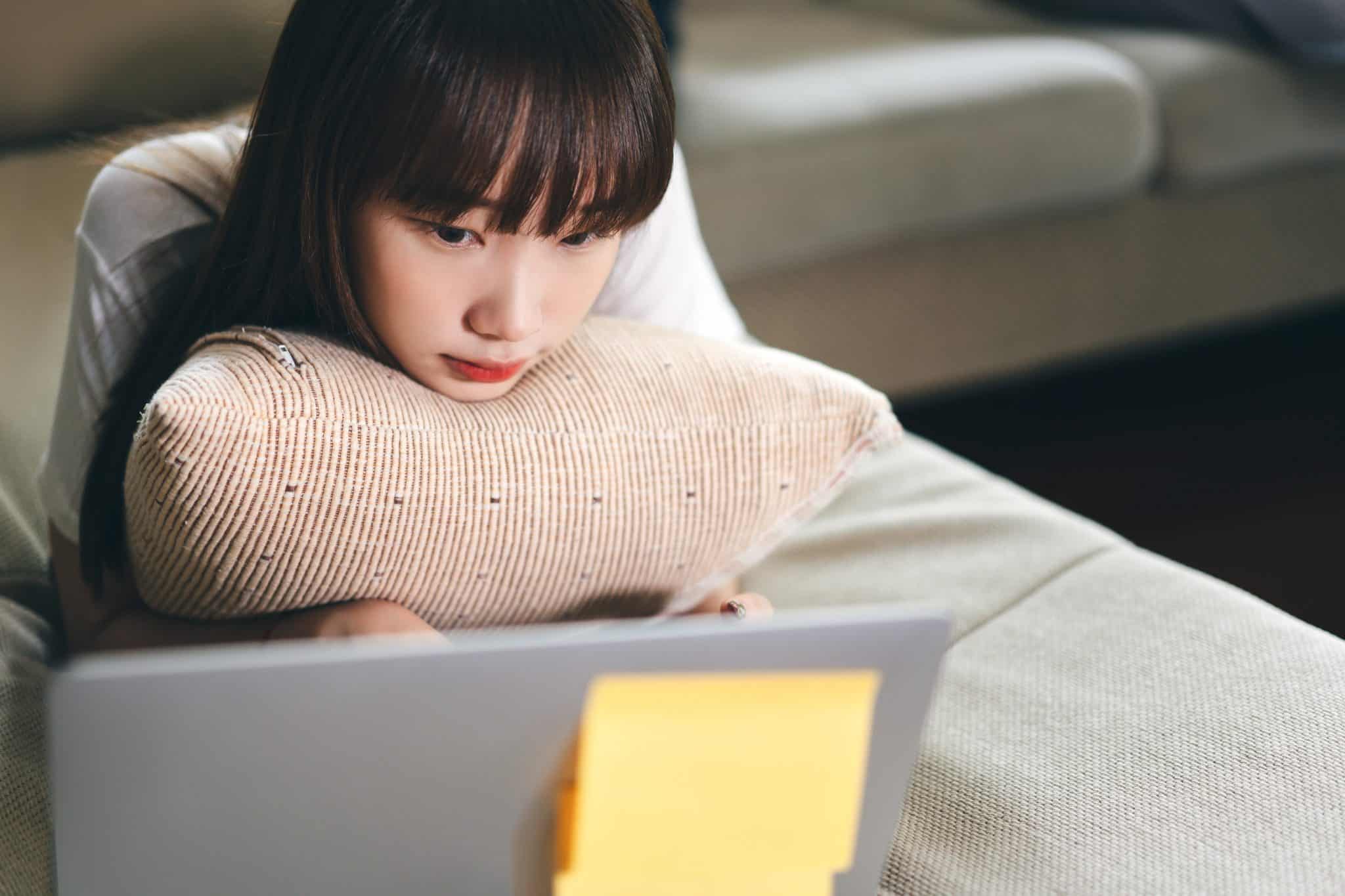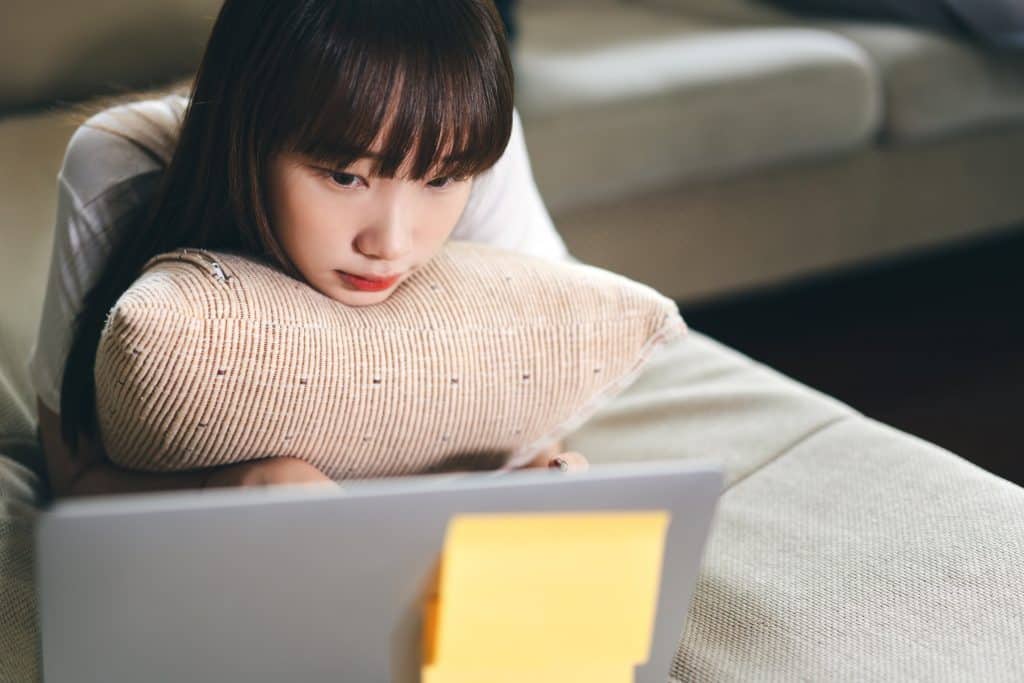 The biggest difference between online therapy and in-person therapy is how you communicate with your counselor.
While in-person therapy sessions are normally conducted in an office, virtual therapy can be done through text messaging, video chat, or phone calls. This means that with online counseling, it can be harder for mental health professionals to read your body language and facial expressions, depending on how you get in touch.
Also, online therapy relies on having a strong internet connection. If your internet connection is slow, or has poor latency, then you may face communication challenges, especially when your therapist is conducting sessions using video conferencing.
In terms of cost, traditional therapy is often more expensive than online therapy. This is because traditional therapy practices often cost more to operate. Online counseling providers don't have the extra overhead costs that brick and mortar practices do, such as rent for an office space or salaries and benefits for their staff. However, traditional therapy often accepts insurance, while many online therapy platforms do not.
Traditional counseling typically is only available during business hours, which can make it difficult for people whose schedules don't align with these timeframes. With virtual therapy, you can meet with counselors in a different time zone, allowing you to get help without having to take time off work. Plus, if you live in a smaller town or city and are looking for a specific type of counselor, you might be able to find a greater range of qualified mental health professionals to choose from over the internet.
Both online and in-person counseling can be incredibly beneficial for your mental health. Some people simply prefer online counseling, thanks to how accessible it is. Others prefer traditional counseling because it feels more personal. The most important thing is how comfortable you feel – you need to be able to open up to your mental health professional to give your therapy the best chance of success.
FaceTime counseling security tips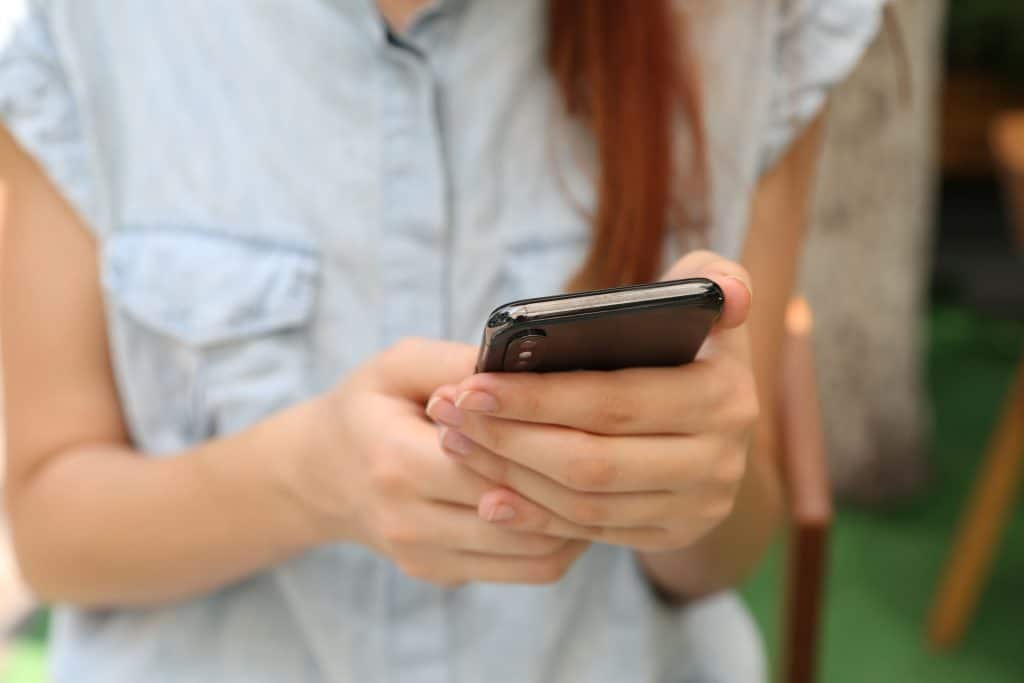 Even though online counseling platforms have gone to great lengths to ensure the privacy of their users' confidential information, there are some things you can do to help make sure your personal business stays between you and your counselor.
Firstly, do your best to make sure your meetings with your counselor are held in a private setting. Virtual therapy is great because you can do it anywhere, but keep in mind, you will probably feel most comfortable talking about personal information in a quiet space. Squeezing in a session on your lunch break might be tempting, but for privacy's sake, it's best done in a private space where you won't be disturbed or overheard.
Another way to ensure your privacy is to use strong passwords and pin codes on your phone and virtual therapy accounts. Most good online platforms have high-grade encryption and firewalls in place to prevent a data breach, but increasing your password strength will provide an additional layer of security.
Using a secure, hard-to-guess password or pin code on your phone (not your birthday for example) will also help give you peace of mind about the security of your personal information.
Conclusion
Virtual therapy can be a great way to improve your mental health.
The growing number of counseling platforms available on the internet have made therapy more accessible than ever before. With the option to FaceTime, Skype or video chat your counselor, you can get help from the comfort of your own home, which can be immensely beneficial for some people.
Still feeling unsure about how to access FaceTime therapy? Please feel free to leave a comment below and we'll get right back to you.