Emotional abuse is a subtle but devastating form of abuse that can have a long-lasting impact on your mental health and wellbeing, and can sometimes escalate into other forms of abuse.
In this article, we've looked at how to find a therapist for help overcoming emotional abuse, explained how to recognize emotional abuse, and discussed what to do if you suspect you're being emotionally abused.
Want to skip right to the suggestions for emotional abuse therapists? Here are our 2 recommended therapy solutions:
Emotional abuse therapist near me
In this part of the article, we've looked at some emotional abuse therapy options online and in person.
Explore emotional well-being with BetterHelp – your partner in affordable online therapy. With 30,000+ licensed therapists and plans starting from only $60 per week, BetterHelp makes self-care accessible to all. Complete the questionnaire to match with the right therapist.
Find-a-therapist readers get 15% off their first month of BetterHelp membership.
Note: We collaborate with top-tier mental health companies and receive compensation for marketing efforts on behalf of BetterHelp.
BetterHelp is an online mental health platform that offers a subscription-based therapy service.
The platform has licensed and accredited therapists who specialize in various different treatments, giving you access to a diverse range of counselors to choose from, including many who specialize in emotional abuse treatment.
The sign-up process is straightforward and intuitive. Upon visiting the website, you'll be asked to complete a comprehensive questionnaire to help match you with the best therapist to suit your needs.
The questionnaire includes questions about your symptoms, physical and psychological health, and also your preferences in a therapist, such as their religion, gender, ethnicity, and more. BetterHelp uses this information to find a therapist best suited for your needs.
If you're for some reason not satisfied with your therapist after being matched, you can easily switch to another one later on.
The platform offers flexible and convenient access to therapy, with multiple ways to communicate with your therapist, including phone or video calls and a text messaging system.
With the subscription plan, you get one live therapy session per week, lasting between 30 to 45 minutes, and access to text messaging. The messaging system is used by therapists to provide feedback and help in between sessions, ensuring you receive support and guidance when you need it.
This option to message your therapist can be used at any time if you're feeling overwhelmed, and feel like you can't wait until your next live session to ask a question.
Additionally, BetterHelp also provides a financial aid system, helping you access therapy for a cheaper price if you're unemployed, a student or veteran, or otherwise struggling financially at the moment.
TherapyTribe is a comprehensive directory that helps you find therapists in the US and Australia, offering location-based searches and tailored filters for the specific assistance you seek. With an array of options, you can easily refine your search based on location and your unique needs. Additionally, TherapyTribe provides a knowledge base on a variety of therapy topics, further enriching your understanding and guiding you toward the right support.
TherapyTribe is a therapist directory and online community that helps people find mental health providers who specialize in helping with a wide range of different issues, including emotional and domestic abuse.
This platform allows you to search for therapists by the issues they help with, their treatment approach, and their location. When you visit their website, you will immediately see a box to type in your location, and you can specify that you're looking for help overcoming emotional abuse.
Once you've filtered the therapists based on the aforementioned information, the site will list available counselors, and you can browse through their profiles. By clicking on their name, you can find out what kind of treatment a therapist offers, their licensing, experience, and whether they accept your insurance.
In addition to the directory, TherapyTribe offers a range of resources and tools to help you improve your mental health and wellbeing.
For example, if you click on the Therapy Topics option on their website, it will take you to a page where you can learn about different mental health issues. There is an emotional abuse therapy topic that contains useful information about the nature of emotional abuse, how to recognize it, how counseling can help, and how to deal with the consequences of emotional abuse.
What is emotional abuse?
Emotional abuse is a pattern of behavior that involves using words, actions (or a lack of actions) to manipulate, control, or intimidate another person.
This person is often someone close to the abuser, such as their partner, spouse, child, or parent, and the abuse can happen in any type of relationship, or even in the workplace.
Emotional abuse can take many forms, and can sometimes be difficult to recognize. Some of these abusive behaviors include constant criticism, belittling, being possessive, and isolating the victim from family and friends.
Often long-lasting, emotional abuse can have serious effects on your self-esteem and mental health in general.
How to recognize emotional abuse
Even though emotional abuse tends to be difficult to recognize, because the patterns of abusive behavior are often subtle, and sometimes even followed by grand gestures and apologies, there are some signs to look out for that you may be experiencing emotional abuse.
These include:
Controlling behavior – needing to know your whereabouts at all times, monitoring who you spend your time with or what you wear. This pattern of behavior can include trying to isolate you from your family and friends as well.
Belittling or constant criticism – name-calling, insults, or other forms of demeaning language.
Gaslighting – a form of manipulation where the abuser makes you doubt your own perception of reality. For example, they claim not to have said something you clearly remember, denying something you caught them doing, such as drinking, and insisting that you're misremembering things.
Withholding affection or attention – refusing to acknowledge your emotions or needs. An example is the silent treatment.
Intimidation – this includes any type of threatening behavior, such as yelling, making violent gestures, and throwing things.
Excessive jealousy – this can include accusations of infidelity, attempts to control who you talk to or spend time with, or possessive behavior, such as getting frustrated when you leave somewhere without them.
It's important to note that these behaviors turn pathological when they are repeated, and isolated events don't necessarily mean you are being emotionally abused.
However, if you feel like you're experiencing a pattern of behavior, and it's making you feel unhappy and unsafe, the best thing to do is look for help.
What to do if you're experiencing emotional abuse
In this part of the article, we've looked at what to do if you're experiencing emotional abuse.
Recognize that you're being emotionally abused
The first and most important part of dealing with abuse is recognizing you're actually experiencing it or have experienced it, which can be difficult if the abuse has been happening for a long time, or if the abuser has convinced you that the abuse is your fault.
Remember that your unhappiness doesn't lie, and you deserve to be treated with kindness and respect no matter what.
Reach out to friends and family
The first steps in dealing with emotional abuse include reaching out to someone who can support you and help you. If you need to get away quickly, or if you fear the abuse might escalate into physical abuse, you should find a safe place where you can go, such as a parent's house, or a domestic violence shelter.
Take care of your mental health and wellbeing
Emotional abuse takes a toll and leaves scars that can have serious consequences on your mental health and wellbeing. A therapist or counselor can provide help, offer support, and assist you in processing the trauma of emotional abuse.
Prioritize self-care, and activities that bring you joy and relaxation.
Consider ending the relationship
Ending a relationship can be a difficult decision to make, but it's important to remember that emotional abuse isn't acceptable, and you deserve to have a healthy relationship, and be treated with love and respect. If you decide to end the relationship, having a support system in place, potentially including friends, family, and a therapist, can be helpful.
Another thing important to mention is that if you feel like emotional abuse might escalate into physical abuse, it's crucial to get away from the abuser, and stay with someone you know and trust.
What is emotional abuse therapy?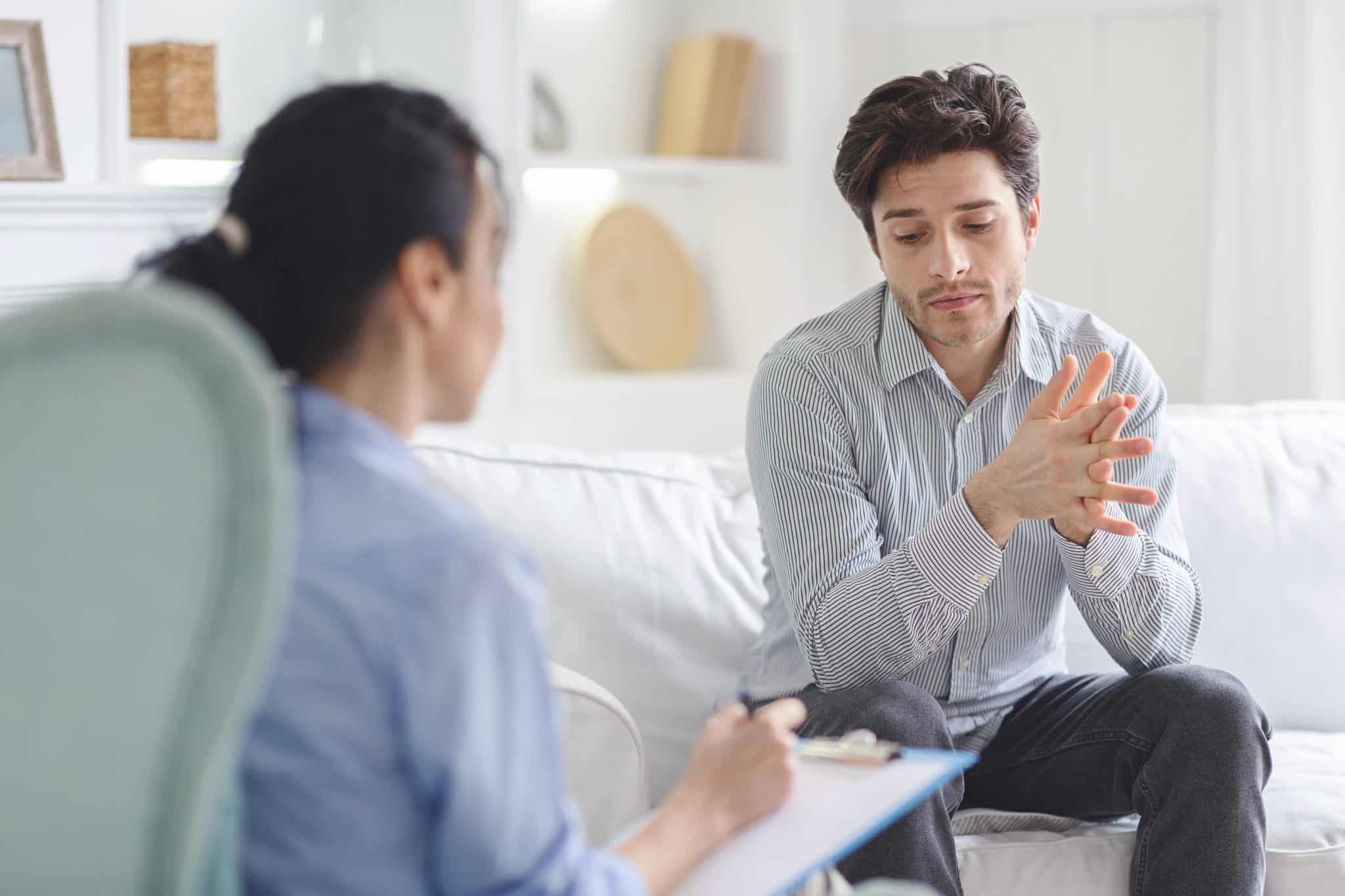 Therapy or counseling is an important step on your road to recovery from emotional abuse, and finding the right therapist is crucial. In this next part of the article, we've looked at how emotional abuse therapy works, and explained different psychotherapeutic techniques used in its treatment.
Emotional abuse therapy is a form of counseling that aims to help people who have experienced emotional abuse. The goal of this type of therapy is to explore the consequences of emotional abuse, learn how to recognize and respond to abusive behavior, and develop coping strategies to overcome the trauma.
Emotional abuse therapy can be conducted individually or in group settings, and can include a range of approaches, such as Cognitive-Behavioral Therapy, psychoanalytic therapy, and mindfulness-based therapy.
In the next part of the article, we've looked at different psychotherapeutic approaches used to treat the emotional and mental consequences of emotional abuse.
Cognitive-Behavioral Therapy (CBT)
Cognitive-Behavioral Therapy (CBT) is a type of psychotherapy that aims to help people understand and modify their thoughts and behaviors in order to improve their mental health and wellbeing.
In CBT, individuals work with a therapist to identify negative or unhelpful thought patterns and learn new strategies to replace them with more positive and constructive ones.
People who have experienced emotional abuse often suffer from symptoms of anxiety, depression, and PTSD, which are all symptoms CBT can help with by changing the way you think and behave.
Low self-esteem is one of the most common consequences of emotional abuse, and CBT can help with this issue by helping you see that the emotional abuse wasn't your fault, and that you are worthy of love and affection.
Trauma-focused therapy
Trauma-focused therapy is a type of counseling that is often used to treat emotional abuse, especially in cases where the emotional abuse has led to symptoms of trauma. If there were instances when you've felt threatened, or like your physical integrity might be in danger, there's a chance you're suffering from trauma.
This type of therapy often uses a combination of different techniques, borrowed from both CBT and eye movement desensitization and reprocessing (EMDR) therapy, which is a type of therapy often used when treating post-traumatic stress disorder.
In trauma-focused therapy, the therapist works with you to identify and process the traumatic events that have caused emotional distress. In the case of emotional abuse, trauma-focused therapy may involve helping the individual recognize the impact of the abuse on their life.
During trauma-focused therapy, you will learn how to process traumatic experiences, and develop new ways of coping with the emotions and thoughts that arose as a result of the abuse.
You will also learn how to set healthy boundaries and develop communication skills, so that you are better able to protect yourself from emotional abuse in the future.
Psychodynamic therapy
Psychodynamic therapy is a form of talk therapy that helps individuals gain insight into their unconscious thoughts and past experiences, in order to understand and resolve current emotional distress. It can be useful if you're dealing with trauma you'd rather not think about or remember, such as emotional abuse.
Psychodynamic therapists will use a range of strategies, such as the analysis of dreams and free associations, to make sense of your past experiences and how they're affecting your current emotional state.
The goal of psychodynamic therapy is to help individuals gain a deeper understanding of themselves, and facilitate healing and growth through increased self-awareness and insight.
Is online emotional abuse therapy effective?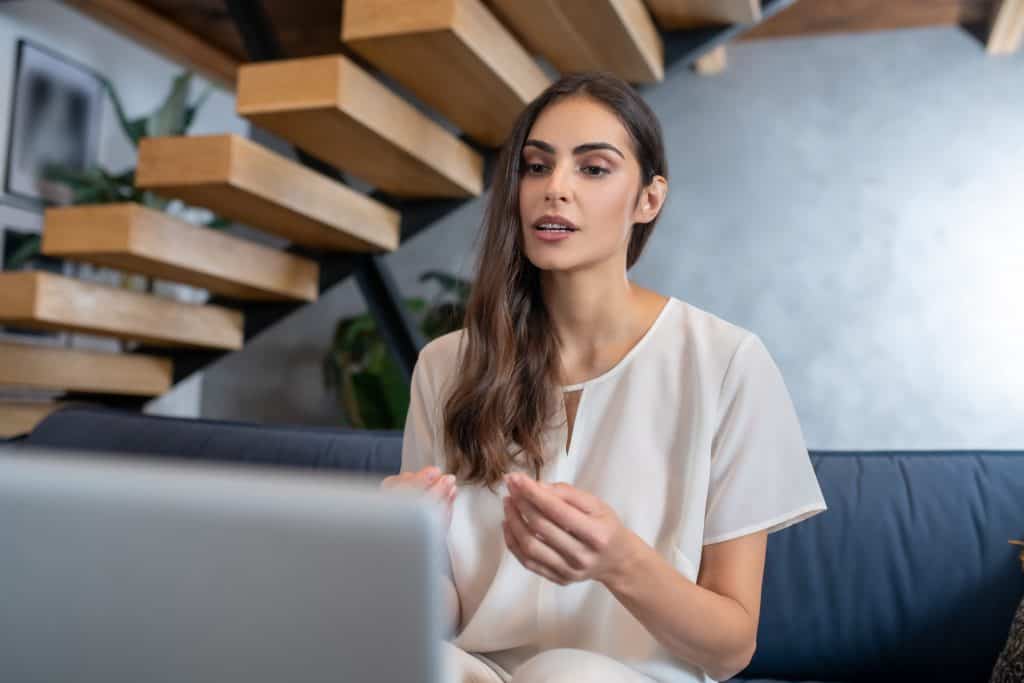 Studies suggest that online therapy can be just as effective as in-person therapy. One of the most commonly used psychotherapeutic approaches in online therapy is Cognitive-Behavioral Therapy, which is also used as emotional abuse treatment.
Since emotionally abused people often suffer from anxiety and depressive symptoms, as well as symptoms of trauma, and online therapy is effective in treating these types of symptoms, it can be a good choice for people dealing with emotional abuse.
This is especially true if you feel anxious about talking to a therapist in person, and would prefer to see someone over the internet.
Conclusion
Emotional abuse can have serious consequences for your mental health and wellbeing, and might even require therapy to process and move on.
Remember, emotional abuse is not acceptable, and you deserve to be treated with love, kindness, and respect.
If you're still not sure how to find an emotional abuse therapist, or if you have any questions, feel free to leave us a comment below and we'll get back to you.