Being a victim of domestic violence can put you under severe mental stress and often results in significant psychological trauma. Many victims of domestic violence develop serious mental health disorders such as PTSD. Moreover, you may also struggle with everyday activities, such as studying, work, and relationships due to the psychological trauma associated with domestic abuse.
Domestic violence counseling can help you cope with the effects of this type of abuse on your mental health, and provide the support you need to redeem your confidence and self-respect.
Want to skip right to the suggestions for domestic violence therapists? Here are our 2 recommended therapy solutions:
Domestic violence counseling near me
Below are the platforms that can help connect you with qualified, accredited domestic violence counselors.
Tailored for individuals and couples navigating relationship or marital issues – ReGain is your online relationship therapy solution. Starting at $60/week, you can schedule one weekly live session and message your therapist anytime. Start your path to healthier connections with ReGain – fill out their online assessment form.
Note: We collaborate with top-tier mental health companies and receive compensation for marketing efforts on behalf of ReGain.
ReGain is an online platform that specializes in relationship counseling. They have thousands of licensed counselors who have a wealth of experience in helping victims of domestic violence overcome the trauma that they have faced.
After filling in some information about the domestic violence you have experienced, and the types of issues you're struggling with, you can easily sign up to ReGain, and you'll be matched with a counselor who has expertise in working with domestic violence victims.
You can also provide your specific preferences in a counselor, such as speaking with a female therapist if you'd prefer, and ReGain will accommodate your request.
Each counselor on ReGain is a qualified, licensed counselor, and has at least 1000 hours and three years of experience. Still, if you feel unsatisfied with your counselor after being matched, ReGain allows you to change to a different professional at any time.
On ReGain, live messaging, phone calls, and video conferences are the three main ways you can communicate with your counselor, and get the help you need.
You can choose your preferred method of communication depending on how you're feeling at any given moment. By default, you get one therapy session each week, conducted over a video or phone call, but you can choose to use live messaging instead, if you don't feel like having a verbal conversation.
In between each weekly therapy session, you have the ability to message your counselor as much as you'd like, meaning you'll always have support available.
While ReGain can help you to overcome the trauma of domestic abuse, if you are still with your abusive partner, it's best to get in-person help. Prior to seeking counseling, you need to ensure your physical safety. You can call the Domestic Violence Hotline on 1800-799-7233 for advice if your internet usage is monitored.
Discover clinicians, counselors, and mental health professionals in your US area through the ISTSS Therapist Directory. Provided by the International Society for Traumatic Stress Studies (ISTSS), this service offers targeted filters for discipline, specialty, special interests, and languages spoken, ensuring a personalized search experience.
The International Society for Traumatic Stress Studies (ISTSS) provides an online directory that can help you find a counselor near you who has experience helping domestic violence survivors.
To use this website, you first need to select your city and state, and type your ZIP code. Then, under "Special Interests", you can select "Domestic violence" to only display counselors who have particular experience in helping domestic abuse victims. Next, the site will provide you with a list of suitable therapists in your area, along with their contact information.
If you don't find many good therapists located near you, you can unselect the "Domestic violence" special interest to show a broader range of counselors. Each mental health professional on this website specializes in helping people overcome trauma, so even if they do not have domestic violence listed as a specific interest, most of these therapists are still qualified to help you.
Once the directory displays a list of therapists, you can directly contact several counselors to get more information about their counseling services, so that you can find the right therapist for your specific needs. You might also like to check the cost of each counselor's services, as these are not listed on the ISTSS directory, as well as the health insurance providers they accept.
The one issue is, the number of therapists listed on this directory is not as high as on ReGain. If you live in a smaller town or city, it might be hard to find a qualified domestic violence counselor near you.
What is domestic violence?
Domestic violence or domestic abuse refers to physical, emotional, sexual, or mental abuse perpetrated by someone closely related to the victim. In most cases, an intimate partner is an abuser. According to the National Coalition Against Domestic Violence (NCADV), almost 20 individuals per minute are physically abused by their intimate partners in the US, and women experience more domestic violence than men, on average.
The cycle of domestic abuse
In most cases, domestic violence follows the typical cycle of abuse, consisting of four phases:
Tension-building phase: in this phase, disagreements and a breakdown of communications may occur. The victim usually becomes afraid and tries to alleviate the situation; however, the abuser may still begin to get angry.
Incident: the incident is typically marked by the verbal, mental, or physical abuse carried out by the abuser. It commonly starts with anger or threats and ends with abuse.
Reconciliation phase: during this phase, an abuser may display apologetic behavior, blame the victim, or deny the abuse.
Honeymoon phase: the honeymoon or calm phase refers to the period when no domestic abuse occurs, and both victim and abuser try to forget about the incident. Unfortunately, this phase is again followed by the tension-building phase in most cases, starting the cycle from the beginning.
Prevalence of domestic abuse in the US
According to the National Coalition Against Domestic Violence (NCADV), about 10 million men and women experience domestic violence annually in the United States. Unfortunately, this type of abuse is not limited to adults, as one in every 15 children are also exposed to domestic violence.
Impacts of domestic abuse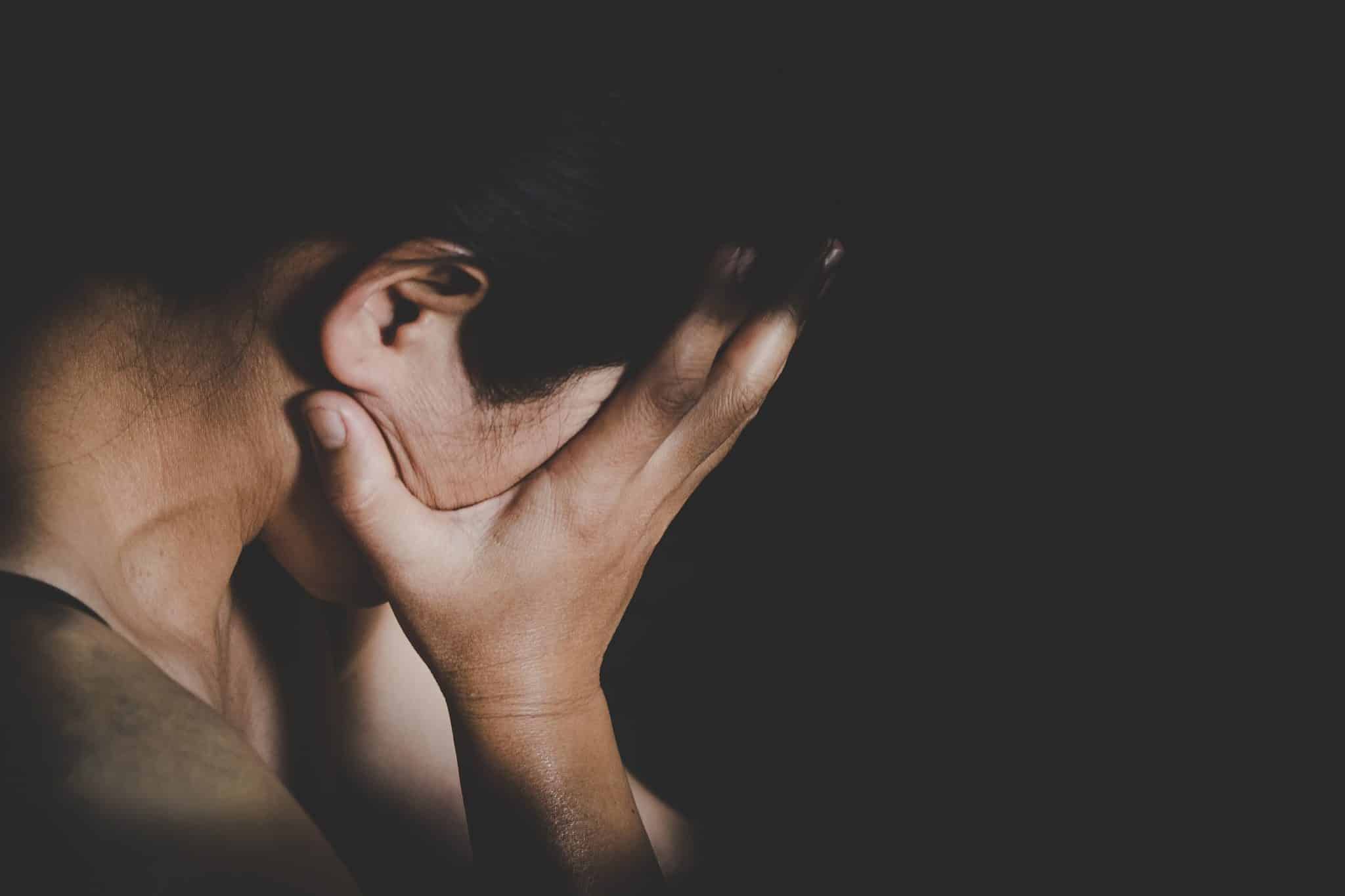 Domestic violence can result in many physical and mental health issues, such as anxiety and stress, amongst others. Some of these are discussed below.
Physical manifestations of domestic violence
When your partner or another person closely related to you abuses you physically, this can result in:
Bruises or open wounds, broken bones, concussions, and other serious injuries.
Breathlessness or breathing difficulties due to physical abuse affecting the respiratory system (such as neck holding, chest trauma, etc.).
Rapid shaking, chills, and an increased heartbeat.
Sleeplessness, sexual dysfunction, or menstrual cycle abnormalities due to fear of being abused again.
Mental and emotional effects of domestic abuse
The impacts of domestic violence are not only physical but also psychological. Impacts on your mental well-being may include but are not limited to:
Post-traumatic stress disorder (PTSD), which is characterized by repetitive flashbacks and nightmares about the abuse, severe anxiety, mood swings, and distorted thoughts.
Decreased self-esteem and self-confidence.
Feelings of guilt and shame.
Depression, severe stress, and a persistent low mood.
Loss of appetite and a disturbed eating schedule.
Loss of interest in daily activities, and a loss of concentration.
Furthermore, you are at increased risk of substance abuse disorders if you face domestic abuse at a young age. In severe cases, domestic abuse may also lead to suicidal thoughts or ideation, leading to suicide attempts.
Effects of domestic violence on children
Children who witness or experience child abuse during their childhood face long-term side effects, which may manifest in some of the following symptoms:
Lifelong depression, stress, and anxiety.
Childhood mental trauma, leading to PTSD.
Decreased self-esteem and lower performance in academic activities.
Social isolation and relationship difficulties.
Physical manifestations, which may include nightmares, bed wetting, difficulty sleeping, increased frequency of tantrums, and many others.
The domestic violence hotline
The National Domestic Violence Hotline provides 24-hour,  7-day-a-week emergency support for people experiencing domestic violence in the United States. It can be accessed by dialing the nationwide number 1-800-799-7233 or by texting START to 88788.
You can get help from this service if you are in immediate danger of experiencing acts of domestic violence, such as physical abuse, sexual assault, economic control, restricted movement, reduced access to basic facilities, and any other acts of physical, mental, sexual, or emotional abuse.
The hotline can help you through crisis intervention, safety planning, and directly calling local shelter services so that you can escape your abusive partner. Moreover, it also provides referrals to agencies specialized in managing sexual assault, legal issues, and your economic stability. These services may also be able to connect you with a counselor, once you and your children are safe.
Types of therapy commonly used by domestic violence counselors
Domestic violence counselors can use different types of psychotherapy to help you get through the psychological effects of domestic violence, and regain your self-esteem. Some of the psychotherapies are explained below.
Non-exposure and focused Cognitive-Behavioral Therapy (CBT)
Focused and non-exposure CBT both provide integrated management techniques for the mental trauma associated with domestic violence. Behavior modification through CBT can help you change negative thoughts about yourself as a result of the abuse you experienced.
In non-exposure CBT, the mental conditions and symptoms associated with domestic abuse are alleviated through psychoeducation, mindfulness, and behavior modification. However, systematic exposure to these traumatic memories is avoided in non-exposure CBT, as repetitive exposure to those memories can worsen the symptoms in some situations.
In present-focused CBT, a counselor  usually focuses on the current symptoms of trauma rather than exploring the causes retrospectively. For instance, you may become reluctant to form another relationship due to domestic violence that was perpetrated by your previous partner. The therapist would use present-focused CBT to help you move forward and alleviate the negative emotions associated with the previous abusive relationship.
Interpersonal psychotherapy
This type of psychotherapy is mainly used to manage the interpersonal difficulties faced by domestic abuse victims. In interpersonal psychotherapy, a counselor focuses on your emotional withdrawal due to previous mental traumas, managing your feelings of loneliness, and closely analyzing your disagreements with your partner (potentially showing you that the issues in the relationship weren't your fault, if this is something you're struggling to accept).
Moreover, a counselor may help you establish greater levels of social support to ensure your mental well-being when conducting interpersonal psychotherapy.
Cognitive Processing Therapy (CPT)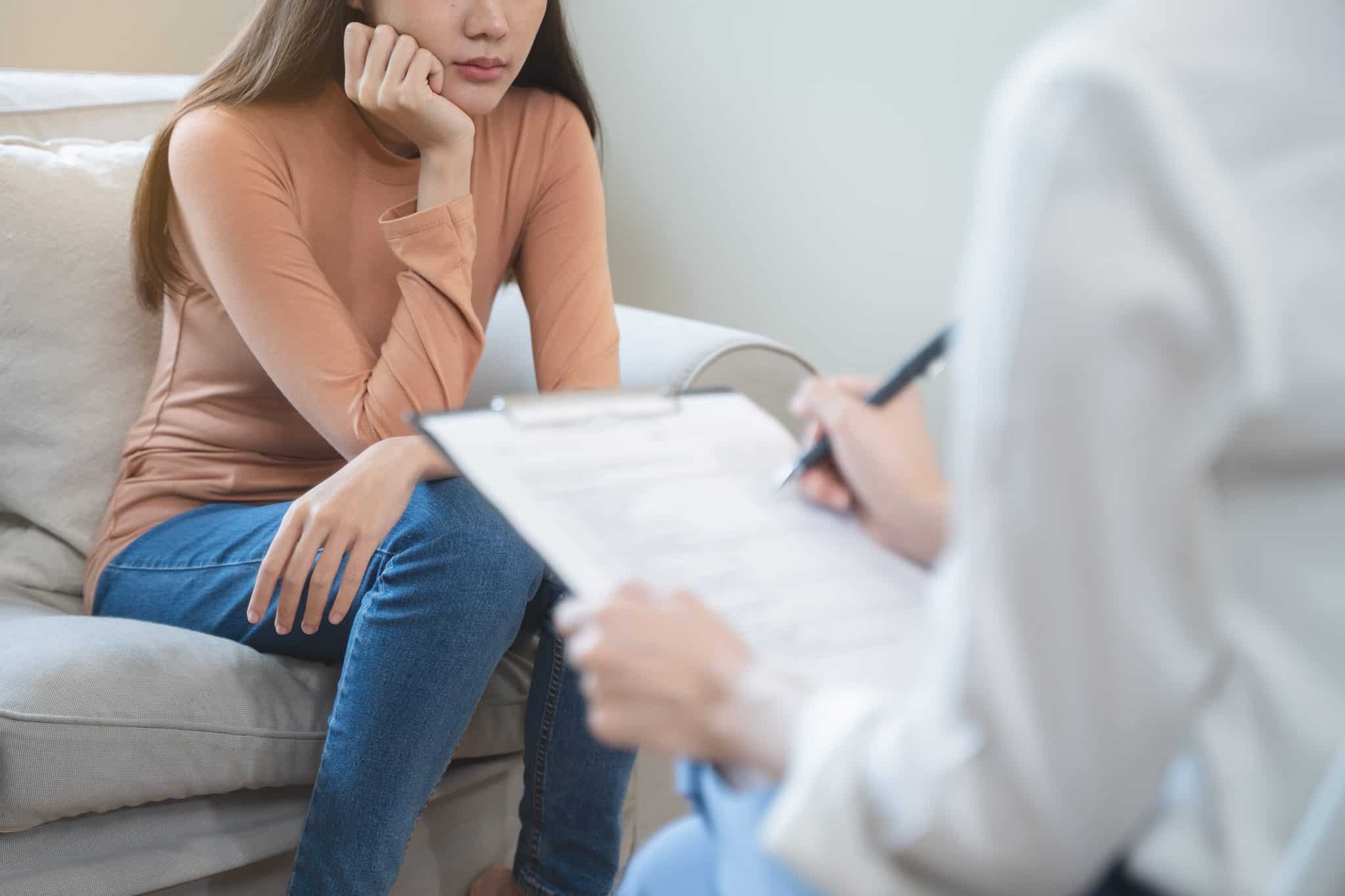 CPT is an effective type of psychotherapy for alleviating the symptoms of depression and PTSD, often caused by domestic violence. In CPT, a counselor processes your negative thoughts by providing you with a greater level of awareness about the situation.
After processing negative thoughts, the counselor can help you learn the positive ways of exploring and understanding your life, rather than your frame of mind being controlled by the trauma you have experienced.
Eye Movement Desensitization Reprocessing (EMDR) therapy
EMDR is a type of psychotherapy used to manage the symptoms of mental trauma and PTSD associated with domestic violence. During EMDR, a counselor may ask you to remember the traumatic events while performing bilateral (rhythmic, such as left to right) stimulations in different forms, such as horizontal eye movements or tapping your knees.
In this way, a counselor helps you process the traumatic memories that were previously a source of negative thoughts and attitudes. After processing these negative thoughts, your mind can begin to overcome the overwhelming negative emotions you typically experience, making you emotionally stronger and with a much healthier frame of mind.
Conclusion
Domestic violence refers to abuse done by people close to us, which may lead to serious mental health deterioration. A domestic violence counselor can help you cope with the psychological effects of domestic abuse.
ReGain is an online platform that provides access to experienced domestic violence therapists; however, if you need in-person therapy, you can use the ISTSS directory to find the contact information of nearby counselors.
Also, if you are in a dangerous domestic abuse situation right now, you can use the National Domestic Violence Hotline (1-800-799-7233) to get immediate help. If you are facing an immediate threat to your physical safety, call 911 immediately.
Still not sure how best to find a DV counselor? Feel free to drop a comment below, and one of our team will respond as soon as possible.