Cognitive Behavioral Therapy (CBT) is a widely recognized psychotherapeutic approach that focuses on the interconnection between thoughts, feelings, and behaviors.
It has been successfully applied in the treatment of various mental disorders, such as depression, anxiety, and obsessive-compulsive disorder.
In recent years, researchers and clinicians have also started to explore the potential benefits of CBT for individuals diagnosed with Attention Deficit Hyperactivity Disorder (ADHD).
Understanding ADHD and Cognitive Behavioral Therapy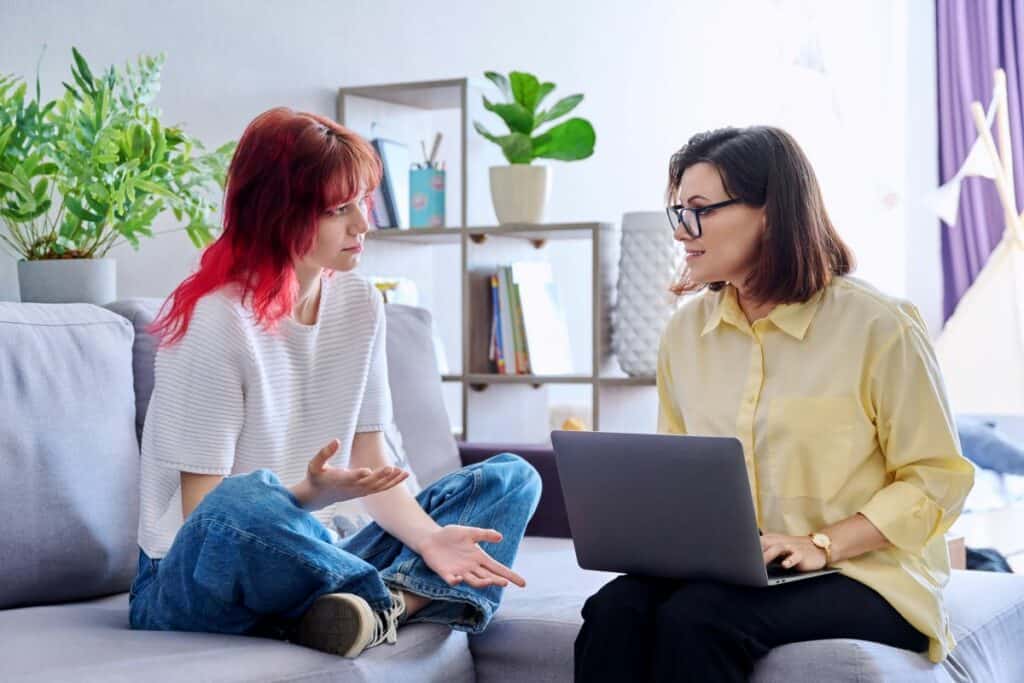 Attention Deficit Hyperactivity Disorder (ADHD) is a psychiatric syndrome characterized by inattention, hyperactivity, and impulsivity.
It affects both children and adults, causing difficulties in various aspects of life, including academic performance, work productivity, and social relationships.
Cognitive Behavioral Therapy (CBT) is an evidence-based psychological treatment that has been proven effective in managing various mental health conditions, including ADHD.
It is a structured, goal-oriented approach that focuses on modifying dysfunctional thoughts, emotions, and behaviors.
In the context of ADHD, CBT helps individuals better understand their symptoms, develop skills to manage them and improve overall functioning.
Cognitive Behavioral Therapy (CBT) Techniques
CBT for ADHD typically involves various techniques, such as psychoeducation, cognitive restructuring, and problem-solving skills training.
Technique
Description
Psychoeducation
Psychoeducation provides individuals with information about ADHD, its symptoms, and potential impacts on daily life.

This knowledge helps them develop a better understanding of their disorder, which can lead to greater self-awareness and acceptance.
Cognitive Restructuring
Cognitive restructuring is a core component of CBT that targets irrational or negative thoughts, which can exacerbate ADHD symptoms.

By identifying, challenging, and replacing these thoughts with more balanced perspectives, individuals can reduce the emotional and behavioral impacts of their ADHD.

This technique is particularly useful for individuals who experience low self-esteem or self-blame due to their ADHD symptoms.
Problem-Solving Skills Training
Problem-solving skills training aims to help individuals with ADHD develop more effective strategies for coping with everyday challenges, such as planning and organizing tasks, managing time, and controlling impulses.

By learning and practicing these skills, individuals can improve their ability to function in various settings, such as at home, school, or work.
Overall, Cognitive Behavioral Therapy is a valuable treatment option for adults and adolescents with ADHD.
It not only helps them understand and manage their symptoms but also fosters personal growth and resilience, leading to better overall functioning and quality of life.
The Need for Cognitive Behavioral Therapy in ADHD
Attention Deficit Hyperactivity Disorder (ADHD) is a condition that affects individuals' ability to focus, leading to hyperactivity and impulsivity.
While medication is often prescribed to manage ADHD symptoms, it may not adequately address the full range of issues that people with ADHD face.
Cognitive Behavioral Therapy (CBT) has emerged as a beneficial treatment to help individuals with ADHD better manage their symptoms, such as anxiety, depression, emotional difficulties, and hyperactivity.
Comorbidity
People with ADHD often experience comorbid conditions, such as anxiety disorders and depression.
These conditions can exacerbate ADHD symptoms, making it challenging for individuals to function optimally in their daily lives.
Cognitive-behavioral therapy provides an adjunct approach to medication, helping patients develop coping strategies to manage their emotions, thoughts, and behaviors.
Hyperactivity
Hyperactivity, a core symptom of ADHD, can interfere with a person's ability to concentrate and complete tasks.
Studies have shown that CBT for ADHD can help adolescents and adults with ADHD gain better control over their impulsivity and hyperactivity.
CBT equips individuals with problem-solving skills to improve their self-regulation, thereby reducing the overall impact of hyperactivity.
Emotional Difficulties
Emotional difficulties often accompany ADHD, such as difficulty regulating emotions and maintaining relationships.
Through CBT interventions, patients with ADHD learn how to identify and change negative thought patterns and beliefs, leading to better emotional well-being.
This enhanced self-awareness can significantly improve one's ability to relate to others and build positive relationships.
How Cognitive Behavioral Therapy Works for ADHD
Cognitive Behavioral Therapy (CBT) is a widely recognized and evidence-based psychotherapeutic approach that aims to help individuals with Attention Deficit Hyperactivity Disorder (ADHD) manage their symptoms more effectively.
It focuses on addressing the maladaptive thought patterns and behaviors associated with ADHD, which can lead to improved self-regulation, problem-solving, and overall functioning.
Cognitive Restructuring
A key aspect of CBT for ADHD is cognitive restructuring, a process through which individuals learn to identify and modify their unhelpful or distorted thinking patterns.
People with ADHD may struggle with negative self-perceptions or beliefs about their abilities, which can exacerbate their symptoms or impair their daily functioning.
Through cognitive restructuring, they can challenge these thoughts and replace them with more realistic and balanced perspectives.
Guided Discovery
Guided discovery is another essential component of CBT for ADHD.
This technique involves the therapist helping the individual to explore and gain insight into their thoughts, emotions, and behaviors in a structured and supportive manner.
By guiding the person to arrive at their conclusions, they become more aware of the connections between their thoughts, feelings, and actions, leading to increased self-awareness and personal growth.
Practical Strategies
In addition to these core techniques, the therapist will also introduce practical strategies to address organization, time management, and planning challenges commonly faced by individuals with ADHD.
Some of these strategies may include using visual prompts, creating daily schedules, and breaking large tasks into smaller, more manageable steps.
The goal is to help individuals develop skills that promote better daily functioning and self-management of their ADHD symptoms.
Therapeutic Alliance
Importantly, the success of CBT for ADHD relies on a strong therapeutic alliance between the individual and the therapist.
The therapist must create a safe, supportive, and collaborative environment to facilitate open communication and progress.
It is critical for the person with ADHD to actively engage in the therapy process, practice the skills they learn, and apply them to their daily lives in order to truly benefit from the treatment.
The Plan of Cognitive Behavioral Therapy for ADHD
Cognitive Behavioral Therapy (CBT) is an evidence-based approach widely used to address a variety of psychological problems, including Attention Deficit Hyperactivity Disorder (ADHD).
A well-structured plan is crucial for the success of CBT in individuals with ADHD, as it helps them manage their symptoms more effectively.
Goals
The primary goals of the CBT plan for ADHD include:
Enhancing organization and planning skills.
Promoting task completion.
Using successive approximation to break down large tasks into smaller, manageable steps.
This process assists individuals with ADHD as they navigate daily life, improve their productivity, and reduce the consequences of their symptoms.
One of the crucial steps in CBT for ADHD is the establishment of a clear and achievable objective for individuals to work towards.
These goals should be specific, measurable, attainable, relevant, and time-bound (SMART).
This approach ensures that the individual can track their progress and eventually experience a sense of accomplishment.
Additionally, short-term goals can serve as building blocks for long-term goals, boosting motivation and self-esteem.
Successive Approximation
Another critical component of the plan is the use of successive approximation, as people with ADHD often struggle with task completion.
This technique involves breaking down tasks into smaller and achievable steps, helping participants experience a sense of progress and accomplishment with each completed step.
By adopting this strategy, individuals with ADHD can reduce procrastination and avoid becoming overwhelmed by extensive projects.
Personalized Strategies
Collaboration between the individual and therapist is essential to develop personalized strategies tailored to the individual's unique strengths and challenges.
These strategies may include time management tools, habit formation, and techniques to minimize impulsivity and distraction.
The therapist regularly monitors the individual's progress, providing feedback and adjusting the plan as needed.
Behavioral Changes Through Cognitive Behavioral Therapy
Cognitive Behavioral Therapy (CBT) has been found to be an effective treatment method for individuals with ADHD, as it addresses various behavioral and cognitive issues.
When treating ADHD, CBT primarily focuses on modifying behaviors, habits, and improving executive functioning in patients.
By employing various strategies and techniques, individuals with ADHD can experience positive changes in their daily lives.
Targeting Executive Functioning
CBT works to help individuals identify negative thought patterns and behaviors that are linked to their ADHD symptoms.
Once these patterns are recognized, individuals can begin working with a therapist to develop healthier habits and coping strategies.
Techniques such as goal setting, organization, and time management practices are often incorporated into treatment plans, allowing patients to improve their executive functioning.
These new habits can directly contribute to an overall improvement in ADHD symptoms, such as inattention, impulsivity, and hyperactivity.
Behavioral Modification
In addition to targeting executive functioning, CBT also addresses behavioral modification, which is vital in managing ADHD symptoms.
Through CBT, patients learn to understand the consequences of their actions and how these actions might impact their lives and relationships.
By developing better self-awareness and understanding the triggers of problematic behaviors, individuals with ADHD can learn to respond more effectively to challenging situations.
Collaborative Relationship
An essential element of CBT is the collaborative relationship between the individual and the therapist.
This partnership ensures that the individual feels supported and empowered in making the necessary behavioral changes.
Therapists provide guidance and encouragement, helping patients navigate the challenging process of altering well-established habits and thought patterns.
Frequently Asked Questions
How effective is CBT in treating ADHD symptoms?
Cognitive Behavioral Therapy (CBT) has been found to be effective in treating ADHD symptoms in both adolescents and adults.
CBT is also an effective psychosocial intervention for adults with ADHD, often improving attention, executive functioning, and organizational skills.
What are some common CBT techniques used for ADHD?
Common CBT techniques used for ADHD include psychoeducation, organization and time management skills training, cognitive restructuring, problem-solving training, and self-monitoring.
These techniques aim to help individuals with ADHD develop better coping strategies, improve their ability to handle daily tasks and regulate their thoughts and emotions.
Can CBT help children and adults with ADHD?
Yes, CBT can be beneficial for both children and adults with ADHD.
Programs have been developed to target the age-appropriate challenges and needs of children and adults with ADHD.
CBT can help with symptom management, organization and planning, emotional regulation, and problem-solving skills.
How does CBT address time-management issues in ADHD?
CBT for ADHD frequently targets time-management issues by teaching individuals specific strategies to manage their time effectively.
For example, the use of calendars, planners, checklists, and prioritizing tasks can be essential components of a CBT program.
Additionally, strategies to handle procrastination and break tasks into smaller, more manageable parts are often taught.
Are there any alternatives to CBT for ADHD treatment?
Although CBT is a widely recognized evidence-based treatment for ADHD, there are other treatment options available.
Medication is often prescribed to help manage symptoms and can be combined with CBT for a comprehensive approach.
Other alternatives include parent management training, social skills training, and school-based interventions.
It's important to consult with a healthcare professional to determine the most appropriate treatment plan for each individual.
What is the role of therapists in delivering CBT for ADHD?
Therapists play a crucial role in delivering CBT for ADHD. They work with the individual to assess their specific needs, set treatment goals, and develop a personalized plan to address ADHD symptoms.
Therapists may teach new skills, help clients identify and modify negative thought patterns, and provide support and feedback to ensure progress is being made.
A therapist may also involve parents and teachers in the treatment process, particularly for adolescents, to ensure consistent support and reinforcement of learned skills.