If you're looking for a family counselor, and would like to have your counselor integrate theological practices with scientific psychological approaches, Christian family counseling might be right for you.
In this article, we've looked at three platforms that can connect you with a Christian family counselor.
We've also explained how Christian family counseling works, and how to find the right counselor for your family.
Want to skip right to the suggestions for Christian family therapists? Here is our recommended therapy solution:
Christian family counselors near me
Below, we've looked at a service that can connect you with a Christian family counselor near you.
The Christian Counselor Directory connects you with dedicated Christian therapists in your US area who uphold strong principles and faith. This specialized directory includes both professional and pastoral therapists. Plus, discover nearby churches for a comprehensive spiritual resource.
The Christian Counselor Directory serves as a directory to help you find experienced Christian counselors and therapists near you.
This website is free to access, and anyone can search for therapists in their proximity. By simply typing in your zip code, you will receive a list of Christian family counselors in your state.
You can read therapists' biographies and see their credentials, as well as their contact information, so you can decide whether they're the right counselor for you. You will have to make the effort to research each counselor and the experience and qualifications, rather than being matched with a professional.
On this platform, you will also have to contact the counselors yourself rather than being matched with a therapist. The directory simply provides counselors' contact information, and makes finding Christian counselors easier. There's a possibility of contacting some of them through the site's messaging system, and if this isn't available, you can phone the therapist or email them.
Also, the platform doesn't provide pricing information or allow you to filter therapists by cost, so you might have to contact a few professionals to find an affordable family therapy provider.
However, once you find the right Christian counselor, you'll be able to go and meet them in person, with your family. You won't all have to join a video call on the same device, like with the other two services we've looked at.
How to find the right Christian family counselor
You should ensure that the counselor you match with:
Practices the same denomination of Christianity, such as Protestantism, or Catholicism.
Has experience helping families with similar issues to yours.
Is your preferred gender, if you have one. You might prefer to see a female counselor, for example.
If you seek out an in-person counselor, you also need to check:
That their prices fit your budget.
That they are qualified, and are licensed in your state.
That they are available for the period you will need support.
Online vs in-person family counseling
According to the American Psychological Association, online therapy can be just as effective as face-to-face therapy, but this finding is greatly affected by your personal preferences and situation.
One of the upsides of online therapy is the possibility of getting help wherever you are. Some people simply don't have the time to travel to a therapist and back, or have working schedules that make attending counseling sessions difficult.
Managing the schedules of all family members to attend therapy sessions can be especially difficult. Online therapy might make it easier to schedule in a good time, such as in the evening, when everyone is at home.
Online family therapies tend to be somewhat more affordable than traditional family therapies. For example, on some online platforms, you're not charged more for bringing in another person, unlike in traditional therapy. These online platforms also have financial assistance schemes for those on low incomes, or those facing financial difficulties.
Another benefit of online therapy can be that a lot of people feel more comfortable discussing their issues over the phone or via text messages, instead of talking face-to-face.
On the other hand, other people find that personal contact and face-to-face conversations are a much more helpful mode of therapy, especially for family therapy. Additionally, effective communication might be harder for families when attending online therapy, because communicating clearly is often easier face-to-face.
Ultimately, whether you should choose online or in-person Christian family counseling mostly depends on your personal preferences. You should choose the mode of therapy that you think is the most likely to be successful, given your schedule, communication preferences, and the types of issues you're facing.
How Christian family counseling works
In essence, Christian family counseling is quite similar to regular family counseling or psychotherapy. Professionals practicing this type of counseling are licensed, accredited experts in their respective fields, and the therapy they provide aims to help with a range of different relationship issues.
Family counseling is a type of therapy that aims to create a better environment for families by addressing communication issues, solving different family conflicts, and helping individual family members cope with mental health issues.
During family therapy, you can expect to have sessions involving all family members, as well as possibly individual sessions, or sessions with just the two parents. Your therapist might decide that he or she wants to talk to each family member to get a better understanding of their perspective, or allow them the opportunity to express feelings or opinions without other family members present.
Christian values
The biggest difference between regular family counseling and Christian family counseling lies in Christian counseling's integration of theological beliefs. This means that Christian family counselors focus on and observe relationship or family issues through biblical teachings.
This type of counseling is particularly helpful for those who regard their faith as an integral part of their lives, and wish to talk to a professional who shares these beliefs.
There are a few core principles that Christian family counselors follow in their approach:
Within their counseling, they integrate the teachings of the Bible, therefore integrating theological teachings into their psychological methods. For example, if you are having issues with your marriage, Christian counselors will integrate Biblical teachings about love and marriage, such as the importance of loyalty to one another.
Christian family counselors do not pass judgment because they believe people should be treated with compassion, in the way that Jesus would treat them.
When met with people's good and bad sides, Christian family counselors offer compassion and understanding towards their clients.
Christian family counselors treat their clients with respect and humility at all times.
Aside from issues such as marital conflict, Christian family counseling also addresses religious and spiritual problems as well, such as a crisis of faith or loss of faith within a family member or an entire family.
Christian family counseling techniques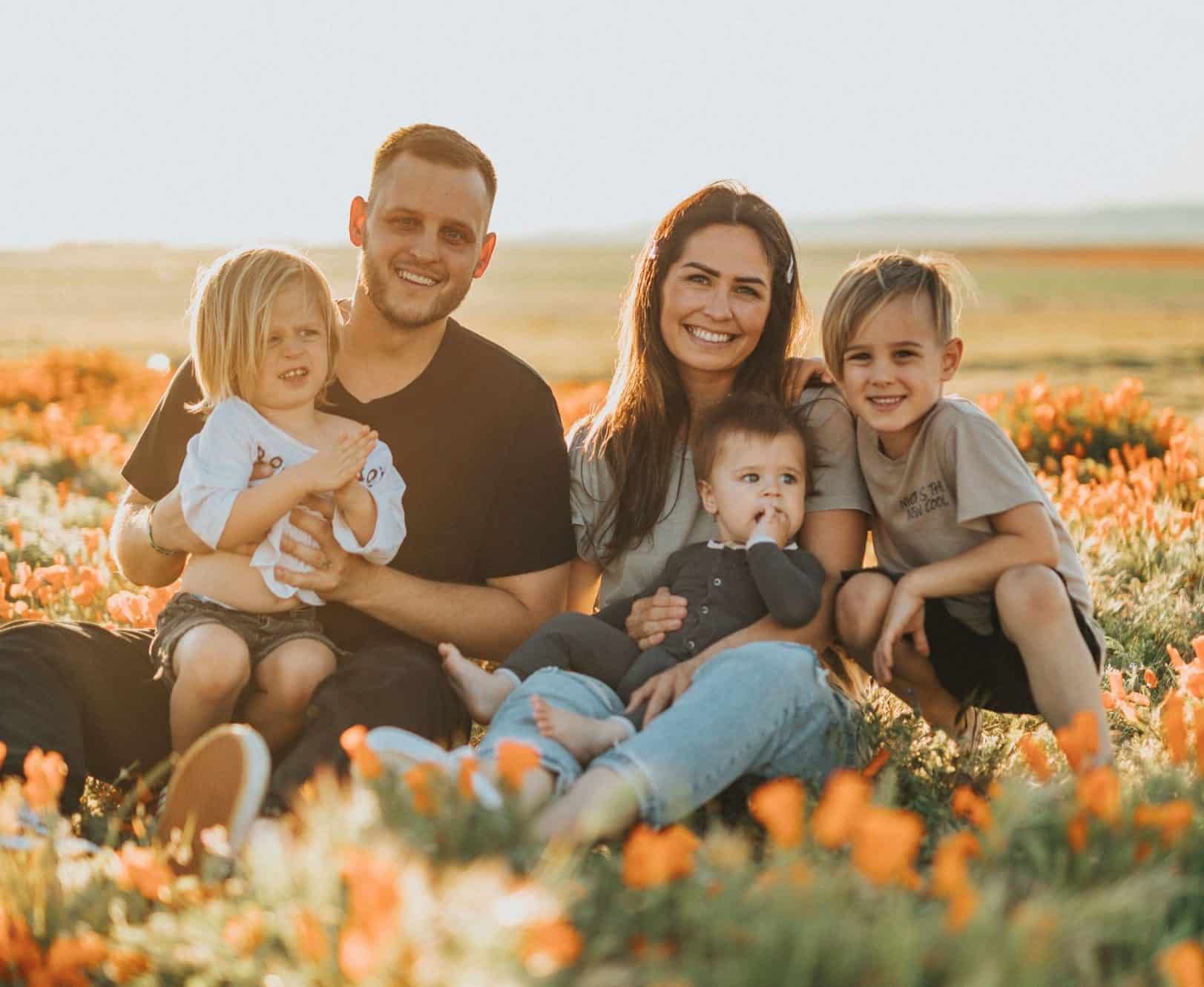 There are a range of different techniques that a Christian relationship counselor can use to help your family.
Behavioral techniques
One of the most effective techniques used in therapy are behavioral techniques. These techniques tackle behavioral patterns and issues within a family as a whole, and between all members in relation to one another.
Therapists focused on this approach can use role-playing and modeling to put family members in each other's shoes, understand one another better, and help get to the bottom of where the problem lies.
Structural techniques
The structural approach in family therapy involves family structures, such as the hierarchy within a family or the dynamics between family members. By learning how family members relate to one another, structural techniques aim to improve each family member's communication skills, and develop healthier interpersonal interactions.
Structural techniques play a big role in Christian family counseling. During faith-based counseling sessions, your therapist can help set boundaries within a family, improve communication between family members, and help them interact in a positive way.
For example, if conflict is occurring due to disagreements about responsibilities within the family (such as chores), a counselor can help you to map out each of your roles in the family, and come to an agreement about your respective responsibilities.
Prayer and Bible reading
Some Christian family counselors can use prayer as another helpful tool during the sessions. They might ask God for a helpful session and pray for strength and courage when dealing with family conflict or relationship issues.
There's also a possibility of reading the Bible during the sessions, interpreting texts, and analyzing how they apply in your life, and what can be learned from them.
Issues addressed by Christian family counselors
Christian family counselors can help to address some of the following types of issues you may be experiencing in your family.
Communication problems
Communication problems are one of the most common challenges that families face. Every family member is an individual going through specific issues that sometimes stand in the way of having perfect relationships with loved ones.
Christian family counseling offers a Christ-centered atmosphere where family members can learn how to communicate, share their problems and understand each other's perspectives better.
Major life transitions
Whether it's moving states, changing schools, changing jobs, or the family splitting up, every family faces major life transitions from time to time. These events can be stressful for some or all family members.
Oftentimes, the stress you experience during these transitions can put a strain on the relationships within the family. Christian family counseling seeks ways to make these transitions easier, and establish patience and understanding among family members.
Grief and loss
Losing a loved one is a very stressful and possibly traumatic event that can deeply impact everyone in the family.
The process of grieving involves a range of emotions and reactions, such as sadness, anger, or regret. Most importantly, different family members will likely react differently to the passing of a loved one.
The goal of Christian family counseling is to lead the family through the grieving process, help each other cope with the passing of a loved one, and allow families to understand that their loved one has moved on to heaven and is now at peace.
Conclusion
Christian family counseling is a special type of family counseling that combines psychological techniques with biblical teachings, with the goal of providing spiritual guidance, and helping to strengthen family relationships.
Platforms such as the Christian Counselor Directory make it easy to connect with a qualified Christian family counselor.
If you're still not sure how to find the right counselor for your family, feel free to leave a comment below and we'll get back to you.