When it comes to online therapy there are two clear leaders – BetterHelp and Talkspace.
Choosing between them isn't as clear-cut as you might think. Each platform includes different types of therapies, offers different pricing packages, and has a different method of onboarding new clients.
In this guide, we'll compare the two online counseling platforms, to help you make the right decision.
BetterHelp vs Talkspace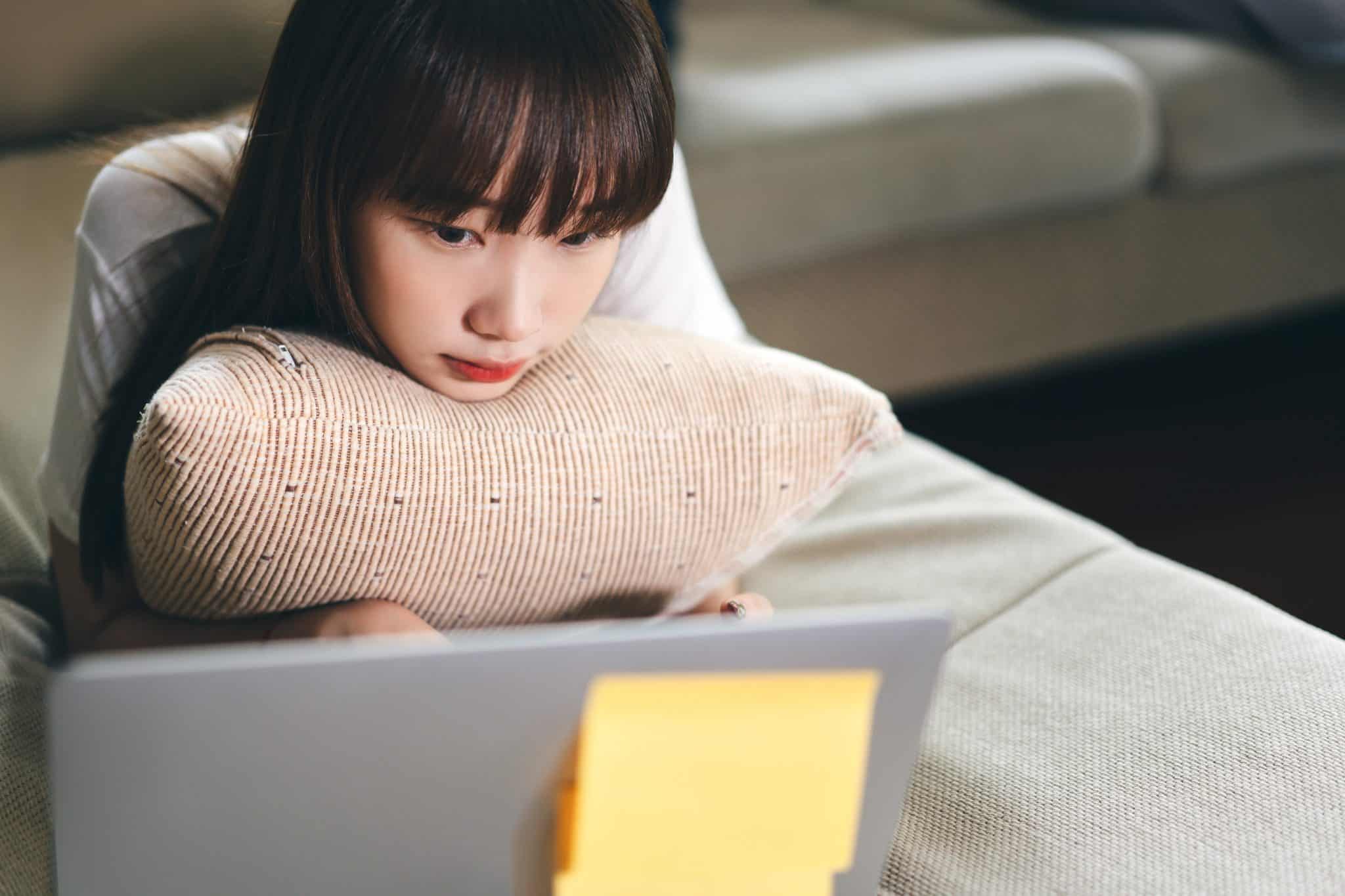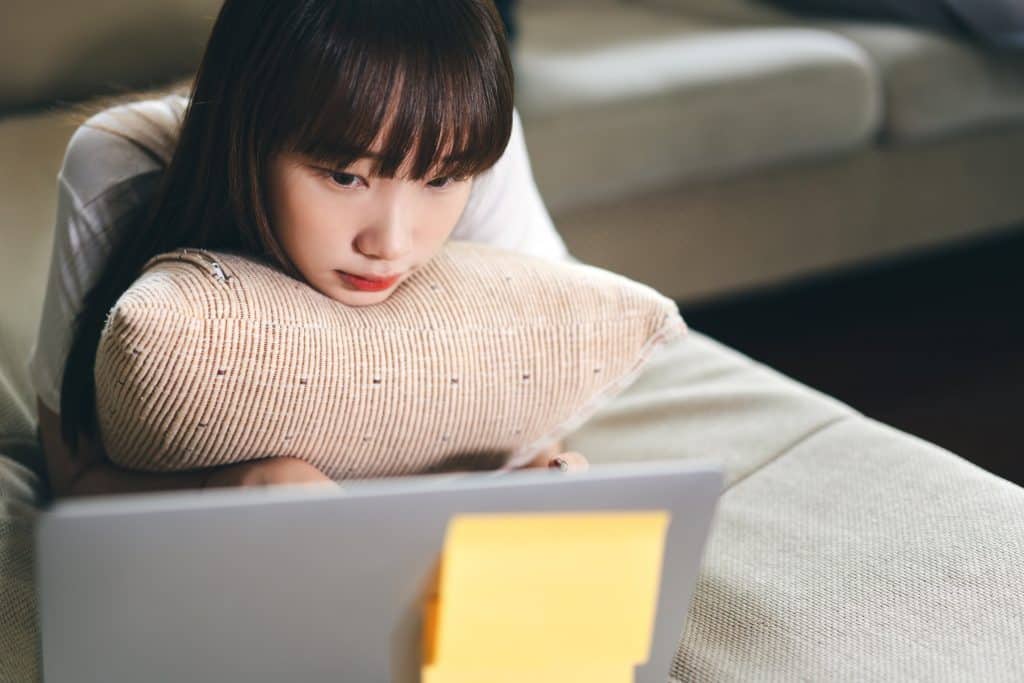 Both Talkspace and BetterHelp offer therapy sessions to treat a wide range of issues, such as depression, trauma, anxiety, substance misuse, relationship troubles, and other problems that people commonly face.
In this article, we aim to make your decision as simple as possible by comparing BetterHelp and Talkspace in the following areas (click to jump to the relevant section):
Let's look at these issues individually, and help you start on your journey towards finding the right online counseling provider.
Explore emotional well-being with BetterHelp – your partner in affordable online therapy. With 30,000+ licensed therapists and plans starting from only $60 per week, BetterHelp makes self-care accessible to all. Complete the questionnaire to match with the right therapist.
Find-a-therapist readers get 15% off their first month of BetterHelp membership.
Note: We collaborate with top-tier mental health companies and receive compensation for marketing efforts on behalf of BetterHelp.
Tailored to individuals, couples, teens, and offering psychiatry services, Talkspace plans kick off at a wallet-friendly $69 per week. What's more, many health insurances also cover their services, enhancing accessibility and affordability. Complete a questionnaire and get matched with the right therapist for you.
Find-a-therapist readers get $100-OFF with a code SPACE.
BetterHelp vs Talkspace therapies offered
Both Talkspace and BetterHelp offer a number of different therapies that can help you with a range of mental health issues.
BetterHelp therapies
Psychiatry (with no prescriptions)
Mindfulness-Based Therapy
Family Therapy
Couples Therapy
Cognitive Behavioral Therapy (CBT)
Exposure Therapy
Interpersonal Therapy
Behavioral Activation
Psychotherapy
Talkspace therapies
Psychiatry and prescriptions
Client-Centered Therapy
Dialectical Behavioral Therapy (DBT)
Existential Therapy
Cognitive-Behavioral Therapy (CBT)
Psychodynamic Therapy
Verdict
Both online therapy providers offer slightly different types of therapy that may influence your decision to go for one or the other.
For example, if you want couples counseling, then BetterHelp might be the better option, as they offer a service called ReGain, focusing on relationships. On the other hand, you have a choice of either provider should you seek CBT.
Where Talkspace can help more is by offering prescriptions for psychiatric medication. This is available for an additional fee of $199 + $125 per follow-up session.
Not everyone with a mental health problem needs to go down the medication route, but this could be useful in certain situations, for example where depression or anxiety is so severe as to be disabling.
BetterHelp by comparison offers access to a psychiatrist as another type of online therapist, but they do not offer prescriptions – you would need to go to another provider if your psychiatrist suggests medication.
As you can see, BetterHelp offers a slightly wider range of therapies to help you with your issues. This means that the platform's counselors have a bigger toolset to help you overcome the problems you're aiming to resolve.
Fees and fee structures
If money is an issue, then BetterHelp may be a better option. Keep reading to learn why.
BetterHelp pricing
The headline costs of BetterHelp are $60-$90 per week. However, the main thing that makes this service so price competitive is that it offers a very accessible financial aid scheme.
When you fill out the intake questionnaire, you will be given an option to say that you cannot afford therapy. You will then see a screen asking if you are a veteran, unemployed, student, are employed but on a low income, or have been financially impacted by the Coronavirus outbreak.
Check at least one of these boxes, and you will be given a space to explain your financial situation. Once filled out, you may be offered financial aid. If you qualify for a discount, you could end up paying as little as $60 per week for a package including weekly live counseling, take-home exercises, and unlimited text messaging.
It is important to note that financial aid needs to be re-applied for every 90 days. BetterHelp will let you know when you need to do this.
Talkspace pricing
Talkspace offers three pricing packages:
1. Unlimited Messaging Therapy Plus
This package includes text, video, and audio messaging, but no live sessions. As of the time of writing, it costs:
Pay monthly: $260 ($60 per week)
Pay every 3 months: $708 ($54 per week)
Pay twice a year: $1248 ($48 per week)
You can see that with this package, if you pay twice a year, this equates to the same cost as BetterHelp on financial assistance – although there are no live online therapy sessions included in this package.
2. Unlimited Messaging Therapy Premium
This package includes unlimited messages by voice, video, or text, plus one 30 minute live session a month. It costs:
Pay monthly: $316 ($75 per week)
Pay every 3 months: $852 ($65 per week)
Pay twice a year: $1512 ($58 per week)
3. Unlimited Messaging Therapy Ultimate
This package offers four 30 minute live sessions and unlimited text, video and audio messaging. It costs:
Pay monthly $396 ($91 per week)
Pay every 3 months: $1068 ($82 per week)
Pay twice a year: $1896 ($73 per week)
Additional fees
There are also other optional Talkspace fees, if you want to add on live sessions or see a psychiatrist:
Seeing a psychiatrist: $199 for the first session, $125 thereafter
Additional live sessions: $65 per session
Verdict
If you are choosing BetterHelp vs Talkspace on fees alone then BetterHelp may be preferable, thanks to its financial aid offerings.
BetterHelp also offers live sessions as part of every package, which is especially helpful if you're looking to connect more closely with your counselor, just like traditional in-person therapy.
However, BetterHelp is not covered by health insurance companies, as we'll explain below.
BetterHelp vs Talkspace insurance coverage
BetterHelp therapy is not covered by major health insurance providers in the United States. On the other hand, Talkspace is covered by a number of health insurance providers that about 40 million Americans use.
However, when it comes to the amount you will still pay after the health insurance company has agreed to support you (your copay), you may still find that BetterHelp would be cheaper if you apply for financial aid through them.
Going for BetterHelp will also keep your insurance premiums down by avoiding the need to make a claim.
Essentially, it's great that Talkspace is covered by a large number of health insurers, but it's important to perform a complete cost comparison to see what you'll actually end up paying with each provider.
BetterHelp vs Talkspace user experience (UX)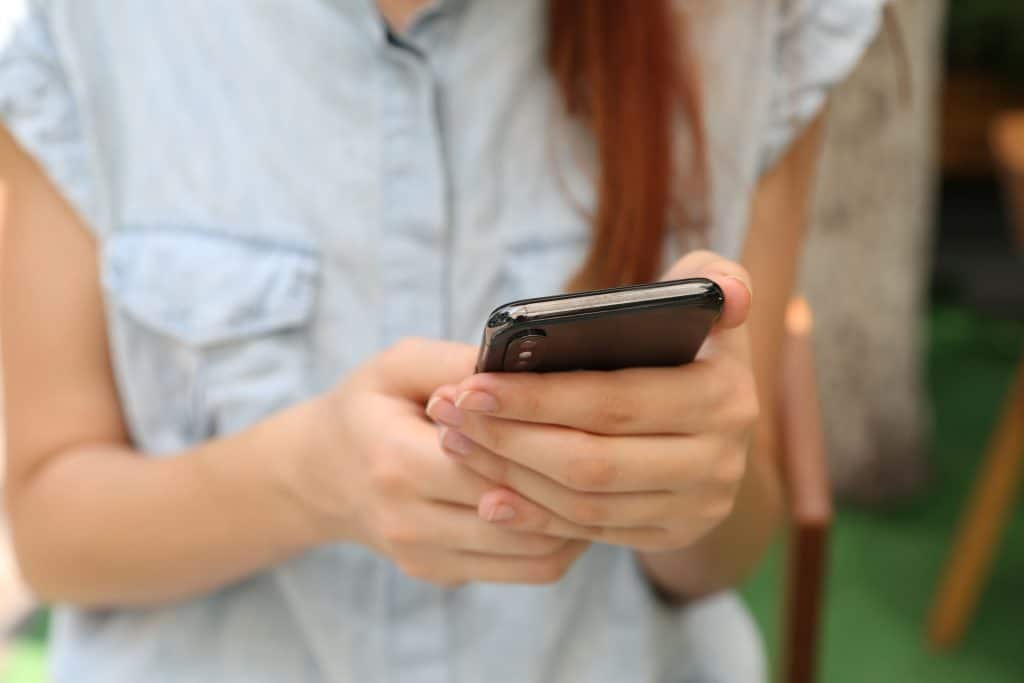 When looking for online therapy, especially for the first time, it's important to find a platform with a good user experience.
Whether you connect with your therapist through a mobile app or web browser, it's important that the service is intuitive and easy to use.
In general, Talkspace and BetterHelp offer a great UX. We've compared the two platforms and their ease of use below.
Talkspace UX
When you use the Talkspace app on the App Store or Google Play, it's generally a good experience, although there's a little hiccup at the beginning.
Talkspace tries a little too hard with their five instructional videos that appear on the app. When you first download the app, they try to get you to watch these explainers, which while helpful, do take a bit of time to get through.
After going through the onboarding process and watching the videos, the Talkspace app offers quite a good user experience. The text messaging interface is excellent, and is very similar to any other modern messaging app, such as WhatsApp.
Most of your therapy will be using this medium as you discuss your difficulties with your therapist, and having a video chat with your counselor on the app is also a smooth experience.
When it comes to video chat or voice messaging, these are only available on an app and not via the Talkspace website. Communication with your therapist will occur through the mobile app, unless you just use the text messaging function.
BetterHelp UX
As with Talkspace, BetterHelp has a very easy to use mobile app – only without the off-putting instructional videos at the start.
You can do your live video or audio sessions on the app or via the website, giving you the flexibility to use your computer or mobile phone.
Homework and out-of-hours messaging are also available on the app, or you can choose to use the website instead. Booking a live session is done a week in advance using the calendar page on the app or website.
Although the BetterHelp website isn't the most modern thing ever, it's still very easy to use. Their app has a bit more of a modern feel to it, and is updated regularly, making for a great UX.
Verdict
Both platforms are easy to use throughout your therapy journey. Talkspace in trying too hard with their videos at the beginning might be a little off-putting, but once you begin therapy, their platform is at least as user-friendly as BetterHelp.
If you'd prefer to speak with your therapist via your computer, BetterHelp is the better choice, since Talkspace focuses heavily on their app.
How therapy works on BetterHelp vs Talkspace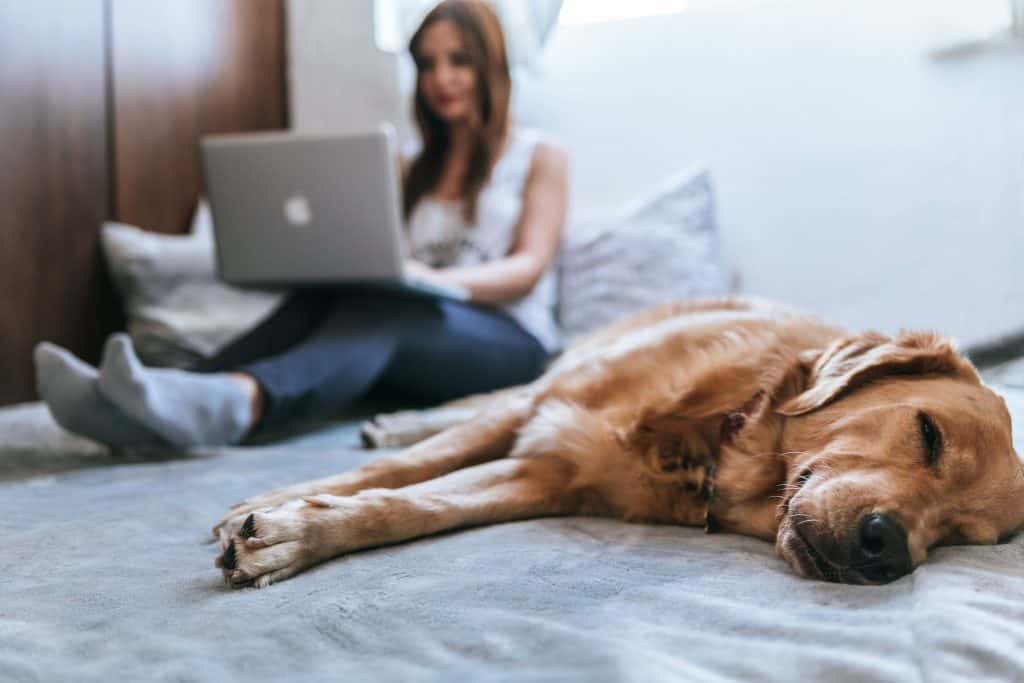 BetterHelp therapy is centered on 30-45 minute live video sessions, even on its cheapest packages. No matter which pricing plan you choose, you'll be able to have live sessions with your psychologist.
This differs from the therapy offered by Talkspace, where you will connect with your counselor via text message. There are no live sessions via phone/video unless you pay for one of the two more expensive packages.
Unlike on Talkspace, you might be asked by your BetterHelp counselor to do homework in the form of worksheets. Some people find this a little impersonal or tiresome, but it has been shown to help people analyze and work through some types of mental health problems.
You can switch your counselor at any time with either platform. When you do this with Talkspace, you will get a support ticket from customer service, and they will select a new counselor for you. At BetterHelp however you can choose a specific counselor from their therapist directory to switch to instead.
In both cases, people as young as 13 can get online counseling from both platforms, though with Talkspace you don't have to have a parent or guardian's permission to sign up. With BetterHelp you need written permission if you're under the age of 13.
BetterHelp special features
BetterHelp has a network of specialist online therapy platforms that include teencounseling.com and pridecounseling.com, which help teenagers and LGBTQ people respectively with their mental health issues. They also have regain.us, a relationship counseling service, and faithfulcounseling.com, helping people find a therapist of the same religion.
The company also hosts weekly live, interactive group therapy sessions that subscribers can join for free as part of their package.
Talkspace special features
Talkspace stands out in that it offers access to a psychiatrist who can prescribe certain medications as part of your therapeutic journey. It is important to note that the psychiatrist cannot prescribe controlled medications such as Xanax, Librium, or Adderall.
Talkspace's other special features tend to focus on your journey with them. At the beginning, you will see a series of short videos that will explain your journey from the moment you pay your fee until you choose to leave Talkspace.
When you sign up, you'll have a text messaging conversation with a matching agent, rather than simply filling out a form, helping to make the process more personal.
In addition, Talkspace offers a symptom checker for you to monitor your progress through your therapy journey. Essentially, you can complete a mental health test on a regular basis to keep on top of progress towards alleviating your symptoms.
Verdict
Where it comes to the packages offered, if you are just after therapy and not looking for psychiatric support, BetterHelp performs well in certain areas. You can change therapist easily, and you can get support for specific issues through their sister websites.
If you need to see a psychiatrist for a mental health condition, then Talkspace could well be the better choice, because BetterHelp's psychiatry option does not include medication prescription. Talkspace also allows you to sign up as a minor without parental or guardian permission.
BetterHelp vs Talkspace onboarding process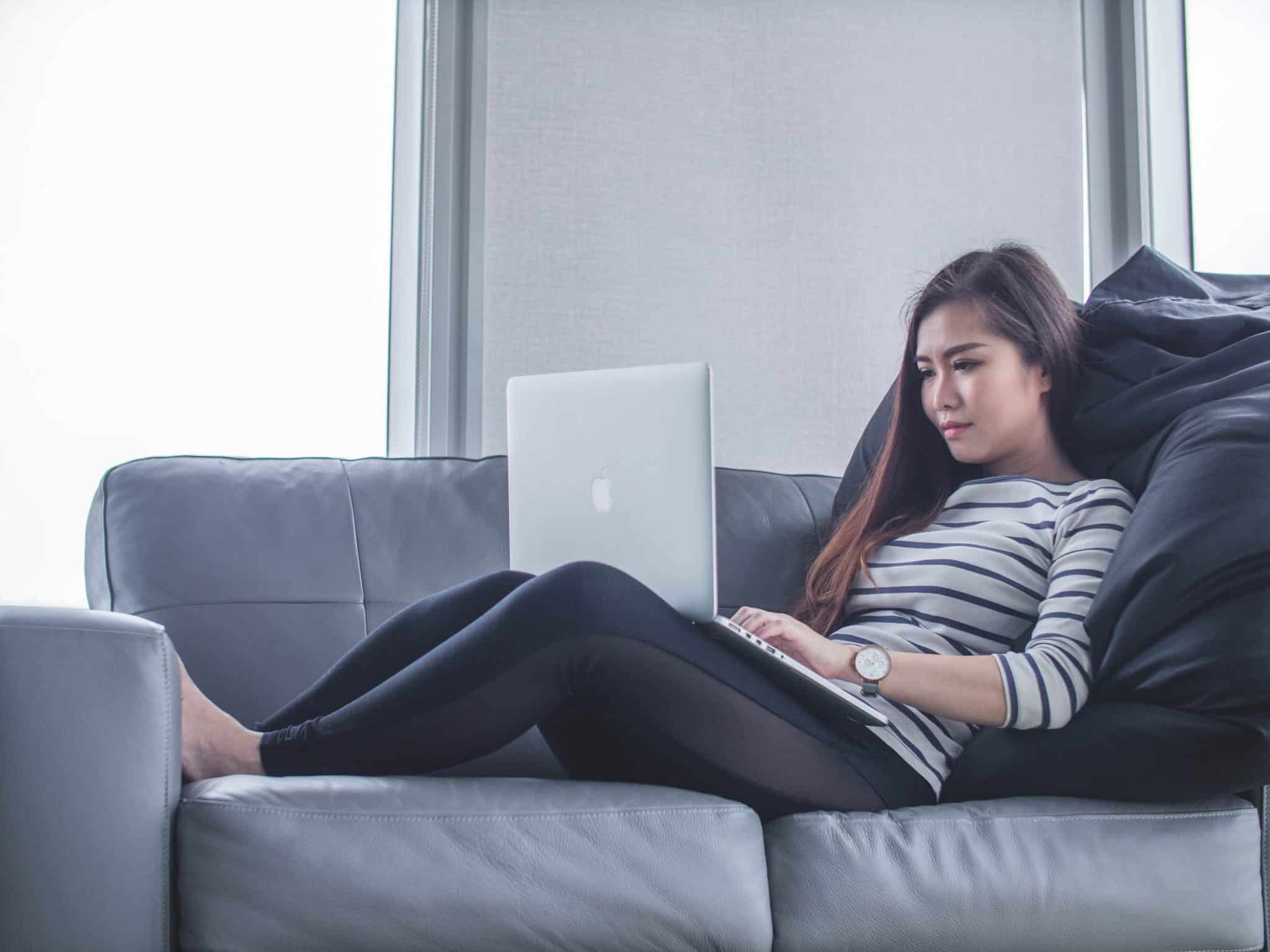 BetterHelp and Talkspace have very different methods of onboarding new clients. However, the two platforms have been shown to achieve similar levels of success in matching each client with the right therapist.
Let's look at how you are connected with a counselor on both online therapy solutions, so you can choose the process that you'd prefer to use.
Talkspace onboarding process
When you contact Talkspace as a new customer, you will be put into a live chat session with a qualified therapist, who acts as a matching agent.
They will discuss your issues and background with you, and learn what you're looking for from therapy. You will then be provided with a range of qualified therapists to choose from.
You can end your relationship with a therapist at any time by notifying the customer service team that you wish to do so. A new one will then be selected for you.
BetterHelp onboarding process
The most obvious route of entry, and that encouraged by BetterHelp, involves filling out an online questionnaire. Your answers are then analyzed by BetterHelp, and they match you with a therapist.
Some feel that this is process is a bit impersonal, but the results seem to be as successful as when using the human decision maker at Talkspace. One benefit of this system is you can fill out the form at your own pace, rather than having to talk to a matching agent.
The second way to join BetterHelp is to select a therapist manually. To do this, you can scroll to the bottom of the BetterHelp website, and click on "Find a Therapist". You will be asked for your geographic location and a selection of licensed therapists will be displayed. When you click on their links you can explore their expertise, experience, and interests, and make a selection for yourself.
Should you wish to end your relationship with a therapist, you can either notify BetterHelp and have them suggest a new one, or browse through the therapist directory yourself to choose a new counselor.
Verdict
The onboarding process for both platforms is quite different, but the main ways to join both sites achieves similar results. You may find the personal touch offered by Talkspace more attractive.
BetterHelp's secondary route of entry – you manually choosing your own therapist – may seem a good choice, since you're in control. However, it can take time to browse the directory, and using a matching service can help you find a counselor you might not have otherwise seen.
Remember, both platforms have a lot of experience in choosing the right therapist for a wide variety of different people. This expertise could help you achieve a better result when compared to relying on your gut feeling about a therapist after viewing their profile.
BetterHelp vs Talkspace customer service
Neither Talkspace nor BetterHelp offers a direct telephone customer services helpline, which is a bit disappointing. With both services, you need to raise a support ticket online or via the app, and they'll help you out.
Due to the nature of their service, both are quite responsive to support tickets. The last thing either company wants is for a customer to "churn", or to leave the service. The longer you stay subscribed and paying for therapy, the better, so they try quite hard to keep you as a paying customer.
In saying this, it would be great if they had a phone line so you could reach the customer service team more directly.
What neither online therapy service can do
Though BetterHelp and Talkspace offer online counseling from licensed mental health professionals, neither can help in an emergency.
If you are in a crisis or are at immediate risk, it is important that you seek help by calling 911 or getting support from a local mental health professional. If you have a serious mental health condition but are not at immediate risk, you should seek out in-person therapy in order to get the help you need.
Conclusion
When it comes to the choice between BetterHelp vs Talkspace, both companies have strong reputations because they have helped millions of people move beyond mental health issues and onto happier, more fulfilled lives. They each have their limitations, but also have a number of strengths.
Let's sum up where each excels:
Talkspace strengths
Offers a range of therapy services for a number of mental health conditions
Personal onboarding by a trained online therapist
Available for 13 year old+ clients without parental/guardian permission
Has a clearly defined client journey that you can consult throughout your membership
Can provide advice, diagnosis or treatment for psychiatric conditions
Slick mobile app, with a focus on text messaging, making getting help easy
Covered by many health insurers
BetterHelp Strengths
You can choose from a range of therapies according to your needs
Offers live text, audio and video sessions as standard for all packages
Group therapy available to all members
Has discounts that can help you afford to sign up without relying on insurance
There is a direct therapist selection route, so you can make your own decision as to who will help you
Has sister websites such as Pride Counseling to help support those dealing with specific issues
Final thoughts
Though we feel that BetterHelp is the better of the two online therapy platforms on basis of price, choice and level of interaction with your therapist, Talkspace is covered by health insurance providers, is more accessible to minors, and offers a better psychiatry service.
Ultimately, when choosing between Talkspace vs BetterHelp, you need to consider your individual needs.
Do you need online therapy covered by your health insurance, or do you not have health insurance and need financial support?
Do you need regular live video sessions, or would you prefer to get help via live messaging?
Do you need psychiatry services that can provide you with medication, or are you looking to get started with verbal therapy?
If you're still unsure whether to choose BetterHelp or Talkspace, feel free to leave us a comment below, and we'll help you choose between the two mental health services.