Finding a therapist in the UK that is affordable, located nearby, and a good match for you, can be quite challenging. This is why many people are beginning to try online therapy instead. 
In this article, we've looked at a growing online therapy platform called BetterHelp, compared its cost to in-person therapy in the UK, and discussed why this platform might or might not be a good choice for you. 
Overall, we rate BetterHelp 3.9 out of 5 for users in the UK.
Cost of BetterHelp in the UK
BetterHelp charges based on a subscription, rather than per therapy session. With a subscription, you get access to a weekly therapy session and unlimited messaging between you and your therapist for £50 to £75 a week, depending on your location and the type of therapist you're seeing. 
Monthly, the price ranges between £200 to £300. 
In the UK, private in-person therapy normally costs between £60 to £115 an hour. Since most therapists want to see their patients once a week, this price ranges between £230 to £460 a month, with some practices costing even more, depending on the type of psychotherapy being provided.
However, while the cost of private psychotherapy in the UK might be higher than the cost of BetterHelp, general therapy, including psychologists and psychiatrists, is covered by National Health Service, and is therefore free. 
Is BetterHelp covered under the NHS?
The National Health Service (NHS) covers all forms of medical care in the UK, including general practitioners, surgery, hospital stays, and mental health treatment in the UK. Psychiatrists and psychologists are part of the system. 
In order to obtain mental health services under the NHS, your general practitioner has to refer you to a specialist, who assesses the best method for your treatment. 
BetterHelp is not covered by the NHS, meaning that you will have to pay out of pocket for treatment. However, the service does offer financial aid options to those in need, including students, veterans, the unemployed, those on low incomes, and those financially impacted by COVID-19.
You can also get 15% off your first month with the coupon code "find-a-therapist", or by clicking this link.
The biggest problem with the NHS and mental health services is the long waitlist. Even though most consultant-based services have a maximum 18-week wait period, this is not always the case, and the wait times are sometimes too long for patients going through a crisis. 
Are there BetterHelp therapists in the UK? 
While BetterHelp is an American company, to join the platform as a therapist, you don't need to live in the US. 
As long as counselors or therapists have proper credentials issued by their country or state and are fluent English speakers, they can join BetterHelp. 
Still, finding a counselor from the UK might be difficult, since BetterHelp doesn't ask for your preference about the therapist's location. Most therapists are based in the United States, so you will most likely be matched with a US counselor, to begin with.
However, you can always ask to change the counselor you have been assigned, and when you do this, you can request a different therapist who is based in the UK.
How does BetterHelp work?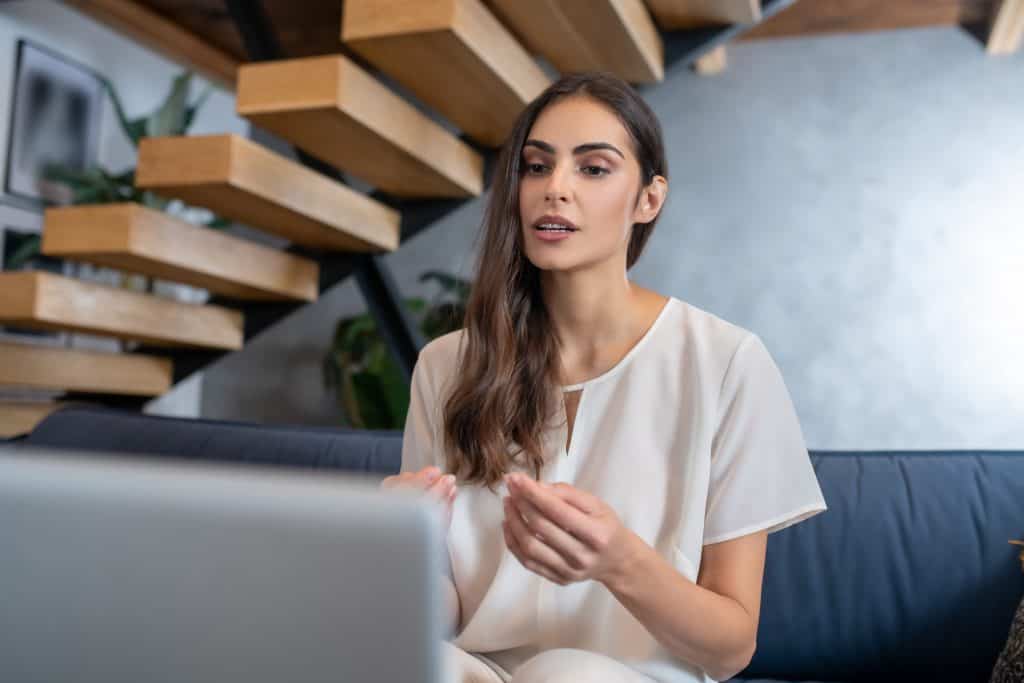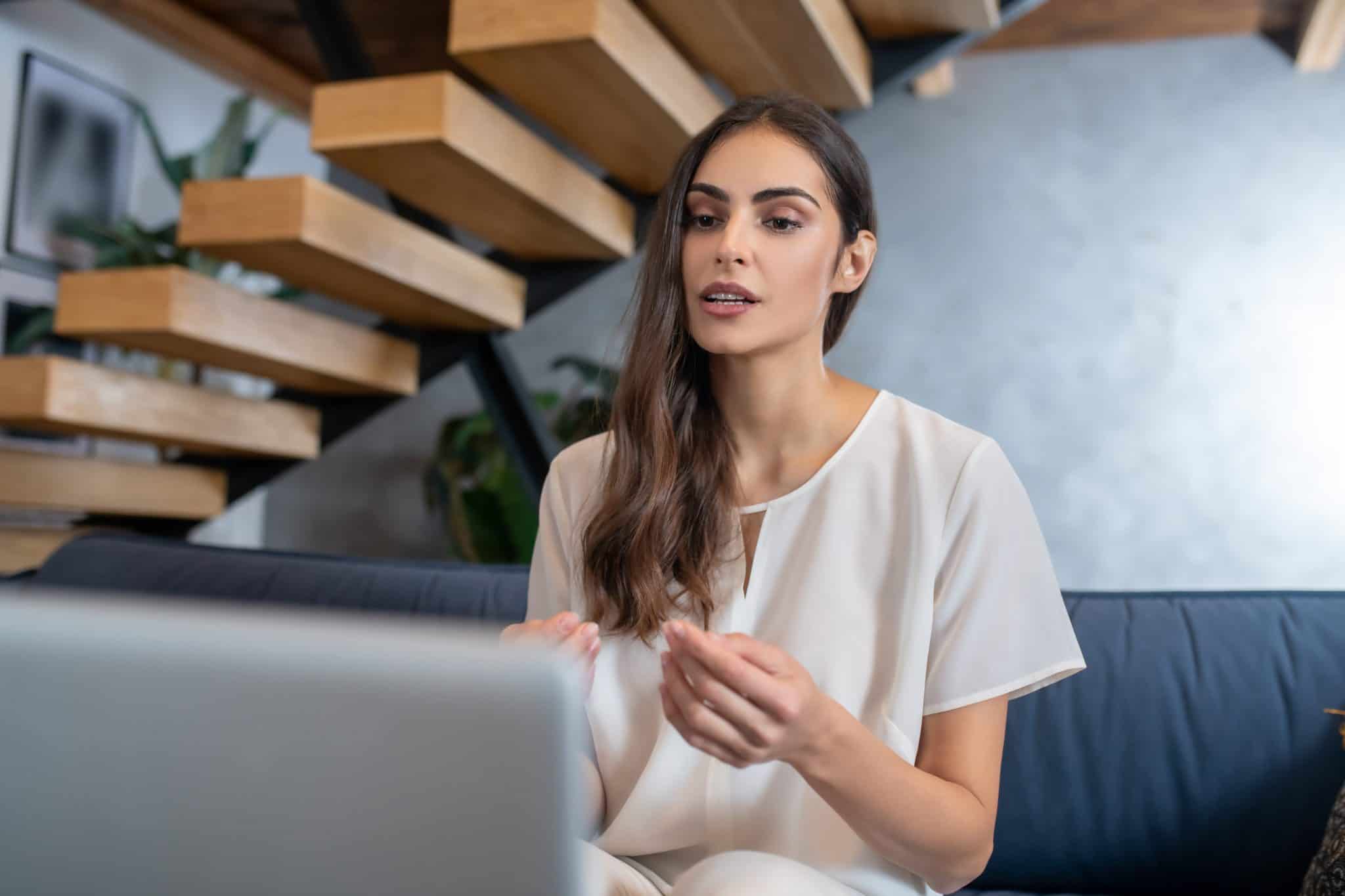 BetterHelp is an online therapy platform where certified clinicians and counselors offer their services over the internet. Therapists on the platform are accredited in different areas of psychotherapy, from Cognitive-Behavioral Therapy to marriage counseling. 
In the subscription plan, you will get one weekly therapy session usually lasting between 30 and 45 minutes, which can be conducted over a video call, a phone call, or live chat.
You will also get the ability to text with your therapist as much as you'd like, in between each scheduled session, which can be very helpful if there are questions or concerns that arise during the week.
You can use this messaging option to receive feedback from your therapist, discuss any thoughts and emotions you're experiencing between sessions, and even reach out to your therapist if you're struggling and want their help.
How to sign up to BetterHelp
When you visit BetterHelp's website, you will be able to choose the type of therapy you need. BetterHelp will then give you a thorough questionnaire in order to match you with the therapist best suited for you.
You will have to answer some general questions about yourself, such as your age, gender, religion, and relationship status. After these questions, you will be asked about the specific problems you're dealing with.
These questions are all designed to gain as much knowledge about your issue as possible in order to provide the best possible mental health support.
Therapist preferences
Even though BetterHelp does not let you choose your own therapist, the platform gives you the opportunity to provide your preferences in a therapist.
You can state the preferred gender of your counselor, whether you want a religious or non-religious person, if you're looking for a therapist of color, and even whether you'd like a therapist from the LGBTQ+ community.
BetterHelp will also ask what you expect from your therapist.
Do you want them to simply listen and support you, or do you want them to give you more homework activities and feedback?
Do you want someone who can give you different strategies for dealing with everyday issues, or do you want somebody who is going to explore your past with you?
Are you dealing with trauma and want a therapist who is experienced in helping people overcome these types of issues?
These questions are crucial because they let BetterHelp know what type of therapist to match you with, allowing them to deliver the best possible support.
Creating an account and starting therapy
After answering the questions mentioned above, you will be asked to create an account. Here, you can choose to only give BetterHelp your nickname if you're worried about privacy.
Once BetterHelp matches you with your therapist, you can expect them to reach out within 48 hours, and you can begin planning your first therapy session.
If you're for any reason not satisfied with your therapist, you can always change therapists through the BetterHelp platform at a later date.
BetterHelp's upsides
There are a number of reasons you might like to join BetterHelp as someone living in the UK.
Getting help more quickly
One of the biggest problems in the UK with regard to mental health care is the lack of available therapists, counselors, and psychiatrists, which results in long waiting lists for those in need. 
Even though therapy in the UK is covered by the National Health Service and should be available to anyone within an 18-week period after the first appointment, this is not always the case. It is not uncommon for people to find themselves waiting for long periods of time for their first session after the referral and even after the first session.
BetterHelp employs thousands of accredited professionals who are available throughout the day. Upon signing up to the platform, you will be matched with a therapist within a maximum of a few days. Most of the customers report getting matched within the first twenty-four hours after signing up. 
Waiting a long time between sessions can seriously reduce the therapy's effectiveness and hinder the retention of learned strategies and exercises. In order to get the most out of therapy, it's important to have consistent sessions at least once a week, in general.
BetterHelp makes sure no one waits too long for their first therapy session, and once you're matched with your therapist, you can schedule the sessions whenever it suits you.
Convenience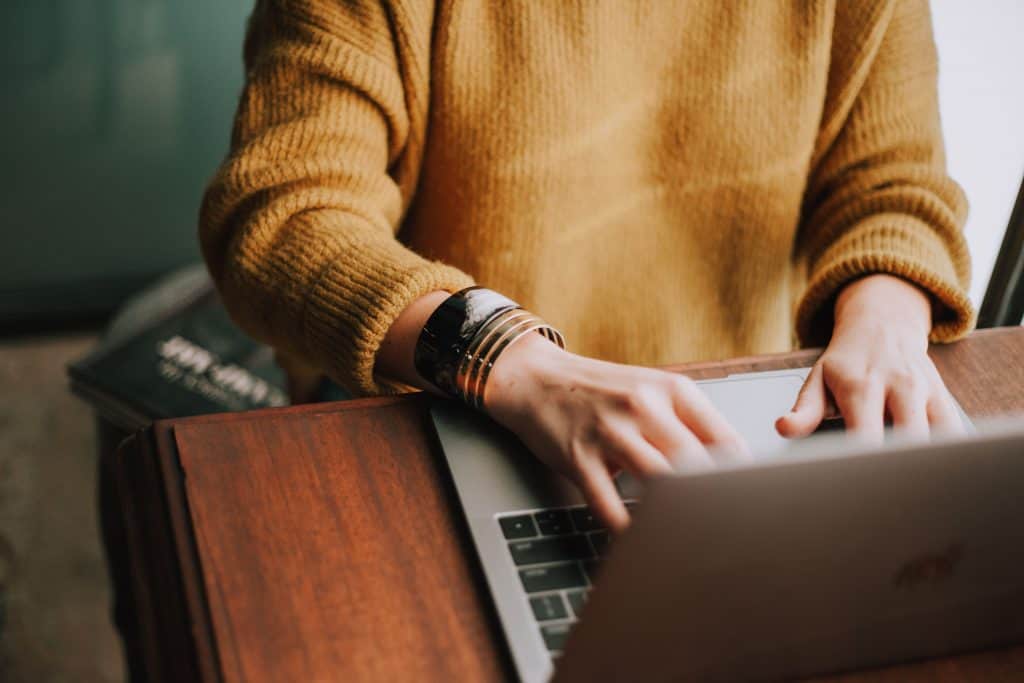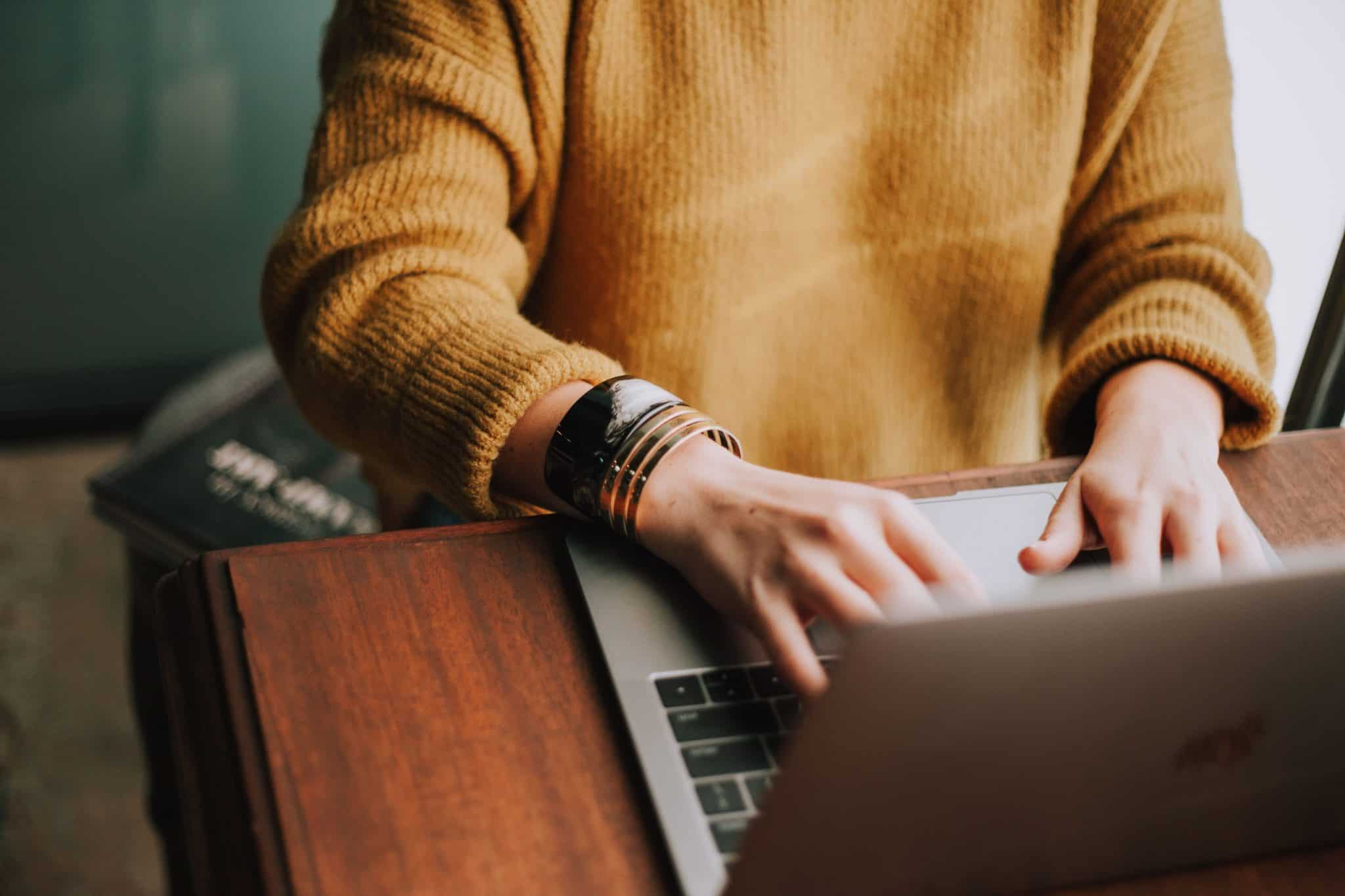 Therapy can be time-consuming, especially if you have a busy schedule. 
Online therapy allows you to attend sessions from the comfort of your home, without having to travel long distances or waste time in traffic. 
You can also arrange with your therapist to have sessions in the evenings after you've gotten home from work and are finished with your chores. 
Furthermore, if your job requires constant travel, you don't have to worry about missing your sessions because as long as you have an internet connection – you can attend therapy wherever you are. 
Effectiveness 
Online therapy in general has been scientifically proven to be effective at treating many different mental health issues, such as depression, anxiety, traumatic experiences, and grief and loss.
BetterHelp employs therapists and counselors whose expertise covers all the above-mentioned areas and more. Their therapists are trained family and marriage counselors, licensed social workers, and Cognitive-Behavioral Therapists, and depending on the type of issues you need help with, they'll match you with the right therapist.
BetterHelp's downsides
However, there are also some downsides to BetterHelp for British users in particular.
Different time zones 
Most of the counselors on BetterHelp live and work in the US, which can be a problem for someone living in a different time zone.  However, scheduling therapy with an overseas counselor is challenging, but not impossible. 
For example, you can book sessions in the evenings with a therapist from the US, since it's the afternoon over there at that time of day. For most people working a nine-to-five schedule, this might even be a benefit, but if you work in the afternoon/evening, it might be difficult to find a therapist to connect with.
BetterHelp is not covered by NHS or private health insurance
One of the biggest downsides of BetterHelp for those in the UK is the fact that the NHS doesn't cover it.
BetterHelp is also not covered by private health insurance in the UK, whereas some other online platforms are.
BetterHelp cannot prescribe medication 
There are two reasons why BetterHelp cannot issue medication to their patients in the UK.
One, they don't currently employ psychiatrists on the platform, while some other therapy platforms do. Psychologists, counselors, and therapists cannot prescribe medication because they haven't gone to med school. 
And two, even if there were psychiatrists on the platform, they would likely be located in the US, where the laws and regulations for issuing medication are different than in the UK.
If you're suffering from a more severe mental health disorder or need medication for some other reason, the best thing to do would be to contact a traditional psychiatrist. 
Overall rating 
Since BetterHelp is an effective, useful way of accessing psychotherapy services, we would recommend the platform, as long as you can afford it (or you can take advantage of BetterHelp's quite good financial aid program).
However, there are some downsides to joining BetterHelp from the UK, such as the difference in time zones, and the fact that BetterHelp isn't covered by the NHS. Therefore, we rate this platform 3.9 out of 5 for UK citizens. 
If you're still not sure whether BetterHelp is right for you or you have more questions, feel free to leave us a comment below and we'll get back to you.
About the author
I am a freelance writer and psychology undergraduate from Croatia, a thesis away from my Master's degree. I have received a Rector's Award in the field of clinical psychology and have experience in working with people struggling with anxiety disorders and depression.
My goal is to help people get a better understanding of their struggles, free themselves from the grasp of their disorder and take back control of their lives. I'm a firm believer that anyone can improve their overall wellbeing, when armed with the right knowledge and tools.